There are many marketing growth strategies that go beyond a trend. They have become a need, they keep expanding and are being used more every day. Brand ambassadors and influencer marketing are examples of it.
Among those growth strategies, we can also find referral programs which are another great marketing strategy you can benefit from. Especially if you use a referral software like Growsurf, a tool to manage what you need successfully.
What is a Brand Ambassador?
A brand ambassador is someone who represents a brand, whether it's a company, organization or institution. This person promotes a product or service to their audience with the goal of increasing sales and/or brand awareness. Over the last few years, the term "brand ambassador" has been used interchangeably and even replaced by the word "influencer".
What Does a Brand Ambassador Do? 
While there isn't a list of specific tasks that an ambassador has since it depends on what the brand wants and needs them to do, there are 2 main purposes they serve:
1. Promote



This is the primary and most obvious responsibility an ambassador has. What might be a challenge sometimes is to find a way to make that promotion as organic as possible, which leads us to the second purpose.
2. Connect with People



With a brand ambassador, you can reach your audience faster. One of the best ways to do so is through storytelling, which has been a marketing strategy that people appreciate because they feel connected to what you're saying.
Ambassadors reach the goal faster because they're in the driver's seat of the story.
Do Brand Ambassadors Get Paid?
Short answer: yes, they do… Sometimes.
But let's make something clear, it depends. There isn't a written-in-stone guideline to work with ambassadors. Now maybe you're asking yourself, depends on what? 
Well, some factors that can determine if a brand ambassador is paid and how much are these:
The goal of your campaign
Terms you agree with the ambassador
Time of the deal
The size of the audience they have (number of followers on social media)
Your budget
Conditions from both parties
Martina Cooper of Brutally Honest Marketing Reviews dived deep into the world of influencer marketing and brand ambassadors the moment she had an "epiphany".
She found out it was possible to get a product in the hands of someone with millions of eyeballs on them while they're also indirectly endorsing the product.
On paying ambassadors, Martina says "Most influencers or ambassadors don't get paid (unless they're super big). Many small/medium will happily work with you if you seem like a real company that wants a mutually beneficial long-term business relationship (or even one-time post) that isn't out to trick or scam them."
Ambassadors don't always get paid in cash. Sometimes they're given products from the brand they're working with or access to their services, they can earn commissions from the sales made by their promotion as well instead of receiving a fixed-rate payment.
Other times, if they're not too known they can do it for free in exchange for exposure on the brand's platform.
But with that being said, there are already stats that show that paid influencer marketing will keep growing. Just in 3 years, the budget's gone from 6.5 billion to 13.8 billion U.S. dollars and there's no sign it's going down soon.
Why You Should Use Brand Ambassadors
Even though it's completely valid to have your reasons or needs to use brand ambassadors, we listed three that we consider are key.
1. Increase Your Brand Awareness
You can reach places and people you'd never thought of, and make them curious about what you do and how you do it.
And no...We're not talking about sales here.
In a few words, you can earn more trust and establish yourself as a reference to whatever field or industry you serve just by using an ambassador's platform. Brand awareness can be the difference between a brand people love and one that is forgotten.
2. Humanize Your Company
By using someone who embodies your brand, you're able to share some aspects that people might not be aware of like: what's behind the scenes, the struggles you face as a company, and how you overcome them.
What this does is to show people there's more to what they see, which will make them feel related to your story and interact more with your brand. Leveraging brand ambassadors is a powerful way startups can build brand affinity.
3. More Unique Content
Working with ambassadors allows you to take advantage of their experience. This means you can gain feedback about how you can improve your plans to promote your product. They can even lead and contribute to the creative process of content creation.
As they know their audience, they'll be happy to provide advice on how you can use other strategies that will resonate better with them.
How to Choose Brand Ambassadors
Check Your Social Media
If you're wondering where you can find candidates to join your brand as ambassadors, then the first place you should look into is your social media, especially the ones where you'd like to promote your product/service. You'd be surprised at the number of potential ambassadors you'll find.
After that, you can establish some criteria of the ideal ambassador, this can include: engagement with your brand, the number of followers they have, and how they use their platform.
Note: S ocial media is the best and easiest way to find what you need, but the searching process is not limited to it. While you may find brand ambassadors on Instagram , you can find ambassadors through staffing agencies, events, or reaching out to them personally too.
Have a Clear Offer
Joe Sinkwitz, author of The Ultimate Guide to Using Influencer Marketing and CEO of Intellifluence, which is a huge influencer marketing network has a wide experience in this, not only because that's the service his company provides but also because he uses partnerships within it.
Joe says "We use brand ambassadors from our own network constantly, as a means to help locate new brands for future campaigns as well as for referring in new influencers."
He explains that the way they're able to do this is through incentives "By paying in small transactions to new brand ambassadors looking to get a start for their time in sharing out articles on behalf of our company and their experiences on social media, we're able to create a flywheel of activity where more ambassadors coming in from an article or shared post begets even more ambassadors that can share the next post."
It's a process that when done right, can turn into a cycle that pays off in the long run.
Sinkwitz adds "This is also how we go about finding a large percentage of our influencers these days, as referrals tend to convert at a very high rate — we've gone so far as to optimize our platform to strongly encourage these offerings to ensure the brand ambassador recruitment never stops."
A Little Tip
Research your ambassador's audience.
Not only do you care about having an impact on a large number of people, but you also want to make sure at least a part of those people is aligned to your customer personas.
You want to provide a solution to their pain points through another person's experience. In this case, the ambassador who represents your product.
Subscribe to GrowSurf
Get our weekly newsletter for our latest referral marketing guides.
Error subscribing! Please try again.
Examples of Brand Ambassadors/Brand Partnerships
We gathered some good examples of successful brand partnerships of three big artists with three big companies. There's a word that describes the most remarkable trait they have in common: coherence.
Why coherence? Read on and you'll find out.
The first one is the singer Dua Lipa, who joined the sportswear brand Puma a few months ago as an ambassador and she'll be working with them throughout this year 2021.
The company says that "Dua Lipa and PUMA share the same values of being determined, confident, joyful, and brave. Dua is not only a powerful influence for millions of young women, but she has also been an advocate to raise awareness around women's issues and gender equality."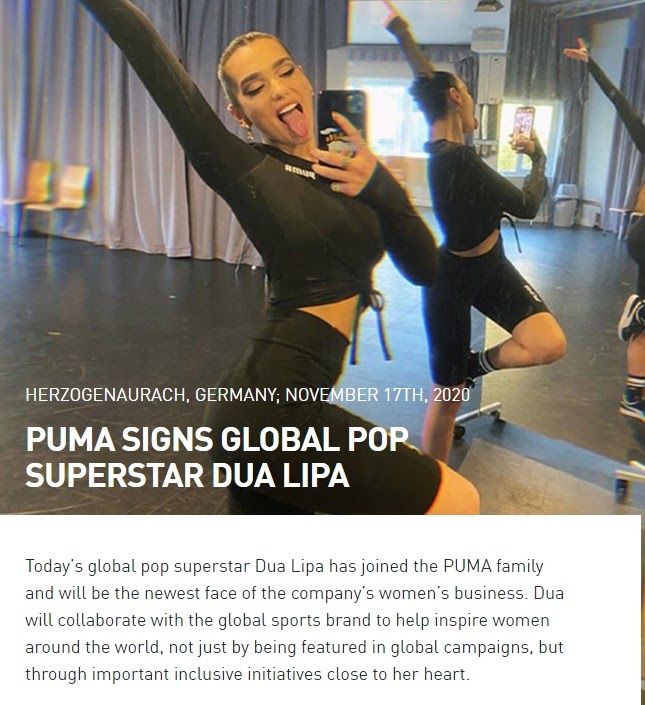 Even though sometimes these kinds of partnerships are more frequent in certain industries than others, there are no limits or rules to what you can do with brand ambassadors.
Another recent example we have is from the actress Winona Ryder. Last year, she was part of a campaign named "Welcome to Winona" for the SaaS company, Squarespace.
The campaign shows how she captures the essence of her hometown through a personal photography project that makes her take a step to finally build her first website, where she can share her work with the world.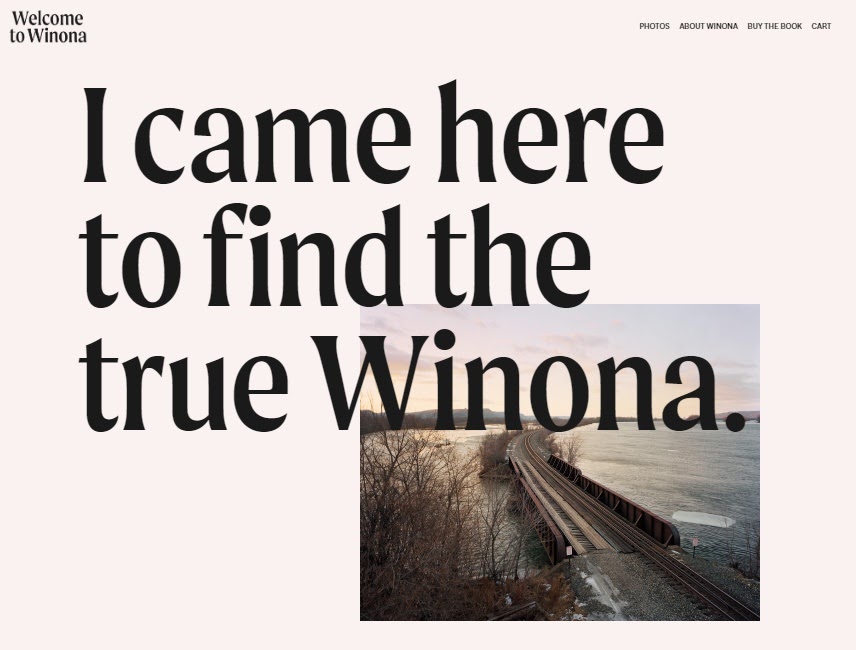 Image Source: Welcome to Winona
We also have the actor Henry Cavill , who joined the sports nutrition brand Muscletech, as their global brand ambassador and chief creative director.
Jarrod Jordan, CMO of the parent company said "We immediately thought of Henry Cavill. He personifies MuscleTech, not only in terms of his intense training regimen and science background, but also with his commitment to well-being, involvement in community, and philosophy on life."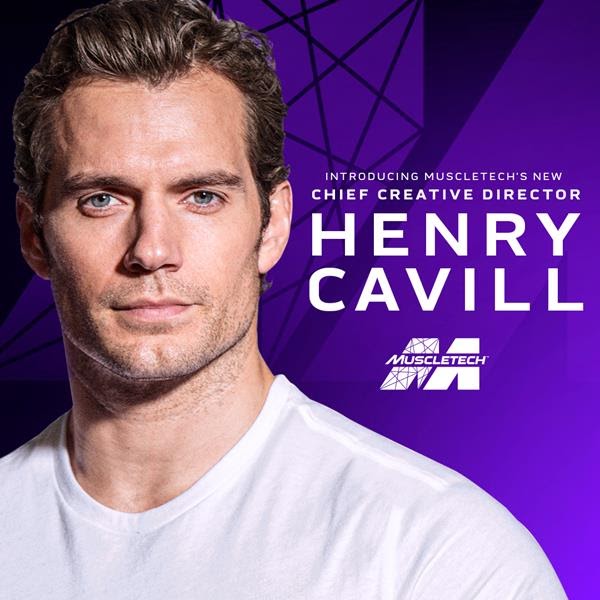 Now… It's true that these three people are super famous and they're known worldwide, as well as the brands they represent. However, this doesn't mean that if you have a smaller company you can't use influencers/ambassadors or that you need a huge budget to launch a campaign.
So, what insight can we take from these cases?
Well, the three examples show us an important and clear fact, which is: this goes beyond just being a brand image . For the campaign to succeed it's necessary that the values, beliefs, and vision of both parties (ambassador and brand) are genuinely aligned.
If the person you choose to work with to represent your brand meets these criteria, it doesn't matter if the audience they have doesn't reach millions. Instead, what will stand out is the intention that guides the whole campaign and that will be enough to attract the right audience.
We want customers to feel identified and somehow be a part of these initiatives, right?
That's also why many successful brand ambassadors include social programs and activities that involve the audience throughout their campaigns.
How to Track ROI from Brand Ambassador Program
The answer to this is simpler than you think: it all comes down to setting KPIs from the beginning.
We talked to some marketing folks about how they track the success of their brand ambassador efforts and they all agree with it, here's what they said:
On this point, Joe Sinkwitz of Intellifluence adds "Tracking ROI is just a matter of referring back to the initial KPI; if the goal was sales, then the brand ambassador will have been given either unique coupon codes to share with an audience and/or UTM tracking links which can then be parsed through ecom sales reporting".
Another source who shares a similar insight is Caroline Lee, Growth Marketer and Co-founder of CocoSign, she says:
"Primarily, setting brand awareness and generating sales as our goal can be best. After that, driving conversions, expanding to new audiences, and building a social media following can be some other goals. You can track campaign success from social media insights, sales charts, and referrals"
Lastly, we have Dimitris Tsapis, Head of Marketing at PlanM8 who recently did a few partnerships with niche-specific "micro" ambassadors for his company as a way to promote their services.
He comments " Before doing so, we explored their engagement KPIs, amongst other analytics. From our experience usually, at least 4-5% of the average of the ambassadors' engagement numbers have the possibility to lead into product purchases."
Tsapis continues "Let me explain, for example, if you have an ambassador that receives 1000 likes on a photo that includes a product placement we would estimate around 40-50 sales"
What this tells us is that a brand ambassador campaign success measurement is no different than another marketing campaign. The difference lies in the distribution channels since you won't be using yours only but the ambassador's social media as well.
Some stats about brand partnerships ROI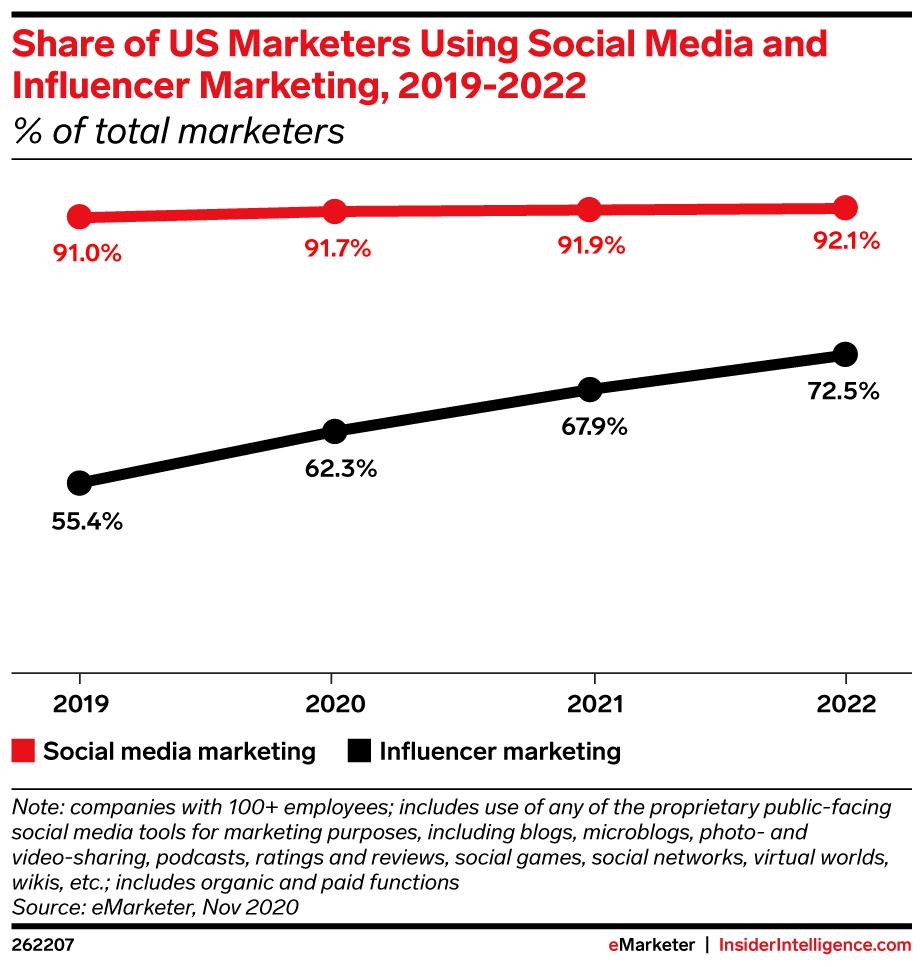 eMarketer estimates that this year, at least 67.9% of US marketers with 100 or more employees will use influencers for paid or unpaid brand partnerships.
They also found that during the COVID-19 pandemic, influencer marketing has been on the rise since people are at home and they're spending more time interacting with content on social media.
Companies of all sizes have seen a huge ROI with this approach, as many of them have shortened their marketing budget because of the crisis. So building campaigns with influencers has been a more cost-effective solution.
Let's Wrap Up
There's no doubt that regarding the industry or niche you're in, having a person who represents what your brand stands for is really important and worth it, especially when that opportunity can lead to increased growth.
Whoever you decide is going to embody your brand at any moment, remember to make sure they stay true to themselves as well as the values of your company.
If you're planning a brand ambassador campaign or you already have one running, you can combine it with a referral program, and a tool like Growsurf will be a great ally for when those new customers start rolling in.
Request a demo of GrowSurf
Set up your referral marketing program with software that lowers your customer acquisition cost and saves you gobs of time.