How to Use Social Currency in Marketing Campaigns
We are living in a digital age where consumers can make buying decisions, access information, and connect with brands with the swipe of a screen or the click of a button.
Niche or industry aside, brands have the power to engage with consumers from all over the world and the opportunities are almost endless.
But, while this digital age is rife with business-boosting opportunities, as more players enter the arena, competition is becoming increasingly fierce—especially when it comes to social media.
Across several social media platforms, such as Facebook, Twitter, Instagram, and TikTok, cutting through the noise and boosting your brand awareness is becoming all the more challenging. But by gaining social currency, you will push yourself ahead of the pack.
Social currency is considered essential for the ongoing commercial success of any modern brand in the digital age and has striking similarities to word-of-mouth marketing.
By improving your social currency across networks, you will boost your brand profile and accelerate your business growth.
So, why is social currency such a big deal anyway, and how can it boost your business? Well, earning social currency will boost your profile and help you promote your business faster.
Let's dive in and take a look at the impact of social currency as well as its benefits.
What is Social Currency?
Let's start with a social currency definition:
Social currency is based on a brand's ability to fit into how today's consumers converse, connect, and share information in the mobile and social media age. The more personal value a brand can deliver across platforms and channels, the more social currency they are likely to earn.
By engaging with your audience through the right platforms (this includes offline or 'physical' channels) at the right time and creating or sharing information that inspires, entertains or enlightens, you will strengthen your consumer relationships, gaining social currency in the process.
For example: Say you're a craft beer brand. You can ask Facebook users to help you choose the name of your next brew. This way, you motivate them to take part, tag your business, and share it with their friends by offering the winner a branded glass and a 12-pack of beer (as well as naming glory, of course).
As a result, you are expanding your commercial reach and boosting your brand value. Suddenly, a craft beer influencer comes across your campaign and enters the competition! Instantly, you've gained a wealth of new shares, likes, and engaged followers. This is a prime example of successfully boosting your social currency.
Source: Matilda Bay
In a time where 92% of consumers trust recommendations from their friends, families or peers rather than businesses, building social currency will make your brand more credible, approachable, and trustworthy.
And, given that 53.6% of the world's population interacts with social media platforms daily, gaining more influence will expand your brand's reach significantly.
"When a person shares your brand, they are investing their social currency in you. If their friends, family, and followers like what they see, your social currency will increase."
6 Social Behaviors that Drive Social Currency
Now that we have all become familiar with the ins and outs of social currency and why it matters, let's explore the main behaviors (or dimensions) that drive social currency in the modern age:
Utility
This refers to the value gained from engaging with brands as well as other users on social media networks or other channels, both online or offline.
Information
This relates to behaviors based on receiving or sharing valuable facts about certain brands or businesses with peers or followers.
Conversation
This term represents discussions between peers  about brands or businesses across platforms and networks.
Advocacy
This applies to situations when people actively (and publically) promote or defend a brand or business. A big driver of credibility and brand engagement.
Affiliation
In this case, consumers become part of a group or wider community linked to a particular brand or business.
Identity
This includes peer-to-peer engagements or interactions where someone expresses their opinions or shares information about their relationship with a brand online.
The 6 Big Benefits of Building Social Currency
Now that you're up to speed with the behaviors that drive engagement, let's look at the business-boosting benefits of building social currency:
Improved customer insight
The more social currency you earn,the more you will strengthen the bond you have with your consumers. In doing so, you will gain a deeper understanding of your customers' needs, wants, preferences, dislikes, and any potential market gaps you can leverage to your advantage.
More social impact
The more social currency you build, the greater your social impact will become. For example, when consumers see others getting the most from your products or services on social media, the more trustworthy you will appear in their eyes.
Greater influence
When you've generated enough social currency, you will become an authority or influencer in your niche. As a result, you will strengthen your brand reputation, expand your reach, and grow your audience. Social currency is a powerful stepping stone to building brand affinity.
Natural growth
Expanding on our previous point: once you've become social currency royalty, your content and interactions (both past and present) will hold more value, earning a sustainable level of natural or organic growth in the process.
Consumer loyalty and retention
The more currency in your social bank account, the more value you will offer to your consumers. This increase in perceived trust and value will earn you greater levels of consumer retention—and as loyal customers spend 67% more than new ones, it's pretty important.
Better quality leads
Through earning a healthy stash of social currency and building your brand authority, you will enjoy a steady flow of high-quality leads that will improve your business's success while boosting your revenue.
Subscribe to GrowSurf
Get our weekly newsletter for our latest referral marketing guides.
Error subscribing! Please try again.
10 Ways to Drive Customer Referrals with Social Currency
It is clear as day that the benefits of building social currency are undeniable—but how do you accomplish such a feat?
Here are 10 proven ways that will enhance your social bank account.
1. Create a community
One of the most effective ways of building a sustainable source of social currency is by creating communities around your services or products.
If you create a Facebook group, for instance, people will have the chance to share relevant thoughts, feelings, and opinions while sharing valuable information and tips. Simply put, you will build authority while boosting your brand awareness.
Social behaviors or dimensions used: Advocacy, identity, advocacy.
2. Connect with brand influencers and ambassadors
As we touched on earlier, influencers or brand ambassadors are the kings and queens  of social currency.
By building relationships and creating social media campaigns with the cream of the social currency crop, you will boost your brand, significantly improving your reach and credibility in the process.
Social behaviors or dimensions used: Advocacy, affiliation, conversation.
3. Shout about your unique qualities or USPs
Mull over your unique qualities and selling points as well as your brand mission. Meditate on  what sets you apart from others in your niche, establish your very one tone of voice, and be loud about it in your marketing communications across channels.
Making your presence known will set you apart from the pack, earning you social currency in the process.
Social behaviors or dimensions used: Advocacy, utility, affiliation
4. Motivate your loyal customers and advocates
75% of consumers confirm word-of-mouth impacts their buying decisions. By targeting your existing loyal customers and brand advocates and encouraging them to share your brand with their peers, you will expand your social currency bank account in a big way.
Value-driven referral schemes like vouchers, discount codes or loyalty bonuses will work wonders for your growth and reputation when it comes to promoting advocacy.
Social behaviors or dimensions used: Advocacy, utility, conversation, affiliation, identity
5. Make branded explainer videos
While you can't guarantee that every video you make will 'go viral,' it's safe to assume that by creating inspiring visual content that deeply satisfies the needs of your audience, you will earn shares, likes, interactions, and kudos.
Video explainers are designed to educate and enlighten: by creating your own brand of useful content, you will attract those all-important loyal followers and earn more social currency.
Social behaviors or dimensions used: Advocacy, utility, information
6. Create an educational campaign
There is a way to take the video explainer concept to a whole new level by creating an educational marketing campaign, and you will see your brand authority shoot through the roof.
By creating detailed 'how-to' guides, knowledge bases, online learning experiences, infographics, and practical eBooks or white papers, you will develop a library of useful assets to share with your consumers and build social capital.
Today's consumers don't want plastic ads or cheap sales slogans—they want brands  with content that matters—developing informational or educational campaigns will do just that.
Social behaviors or dimensions used: Conversation, information
7. Throw a little gamification into the mix
Gamification is a powerful social concept as it involves engaging people in a way that is both fun and immersive. And, when you do that, people will share your content with their peers.
Tried and tested gamification initiatives include polls, quizzes, challenges, and competitions.
And what is the best thing about gamification many may wonder. It is by far one of the most  effective tools for cementing brand loyalty (to integrate into your existing referral scheme) and building a brand buzz (launching gamification tools as part of a fresh marketing campaign).
Plus, who doesn't like to have fun and get creative?
Social behaviors or dimensions used: Advocacy, identity, affiliation, utility
8. Build an element of exclusivity
Circling back to existing customers or brand loyalty: the more exclusive value you offer to your repeat customers or subscribers, the more valuable your brand will become. In turn, you will build a healthy level of social currency, attracting more people to your business as a result.
Here are some ideas for building a sense of brand exclusivity:
Deliver personalized email content (including industry news, guides, and tailored product or service recommendations) to some of your subscribers based on their personal preferences or interests.
Offer special access to 'members only' events, webinars or gatherings.
Give your existing subscribers or customers early bird access to new products as well as exclusive discounts or free shipping.
Share behind the scenes company secrets or unique tricks of the trade with existing customers or email subscribers.
Social behaviors or dimensions used: Information, utility
9. Add a sense of character to your social media content
If you create enticing visuals and quirky messages (funny memes, satirical content based on trending industry news, inspirational videos, and conversation starting questions are all excellent options) that you know will resonate with your audience consistently across channels, you will make your content highly-shareable across the board.
As a result, your content will travel far and wide, creating a wider social impact while raising your brand profile and ultimately, driving more people to your website.
Social behaviors or dimensions used: Affiliation, utility, conversion
10. Show your appreciation
Whether you're reaching out to referral program customers or new prospects, publicly showing your appreciation to your customers on a collective and individual basis will spark droves of engagement while humanizing your brand.
Inviting your customers to share interesting facts about themselves or share testimonials about your brand are both effective social currency-building ideas.
Showing your deep and sincere appreciation to your most loyal or top-referring customers by tagging them into a post and putting a face to the name will build trust, generate buzz, and earn you the social currency you need to stand out from the pack.
Social behaviors or dimensions used: Advocacy, identity, conversation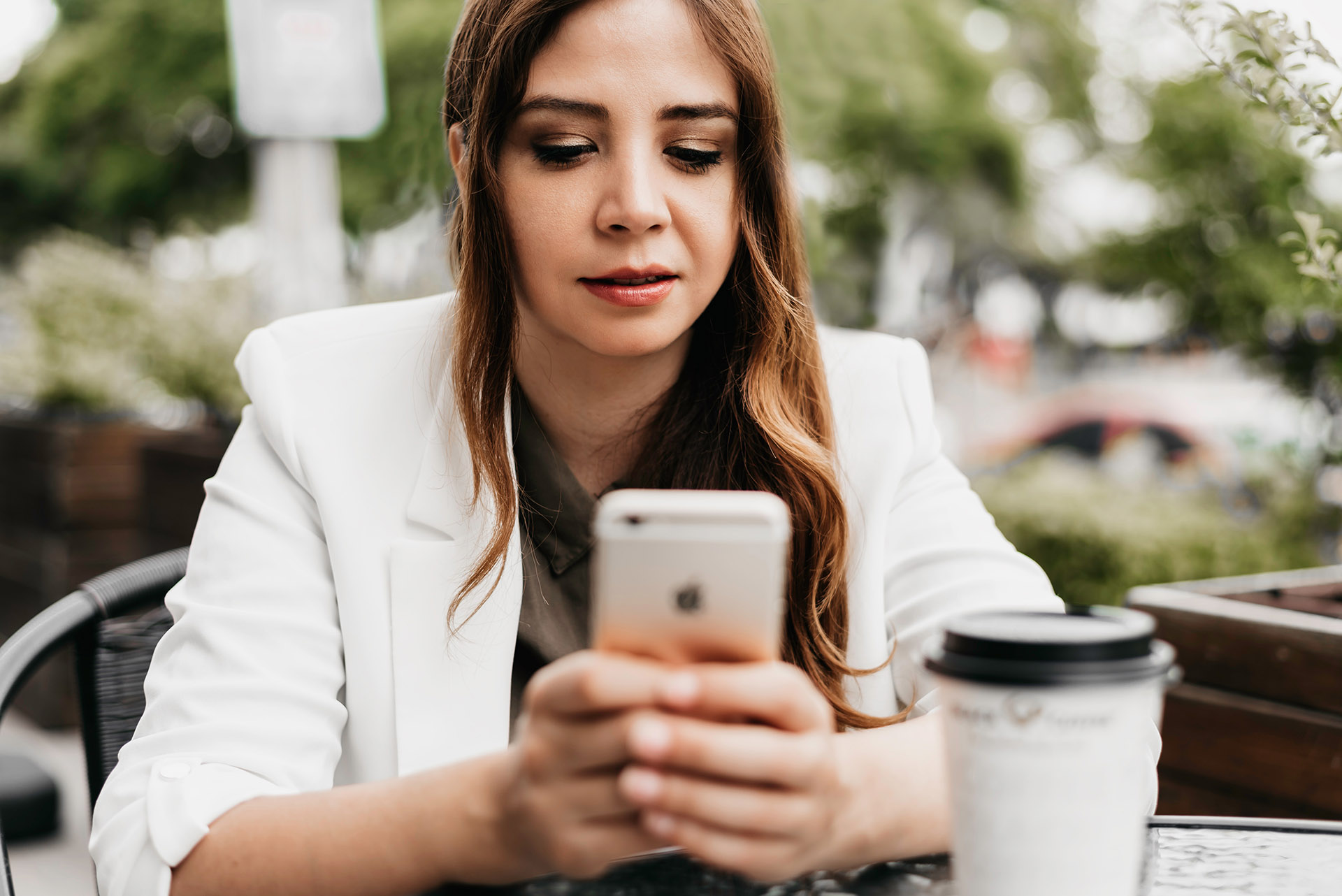 "Social media is not a media. The key is to listen, engage, and build relationships."— David Alston, author and social media advocate
Building social currency is one of the most valuable ways to enjoy consistent growth and evolution in today's cutthroat digital age.
By leveraging a mix of the above strategies, you will expand your social bank account, extending your commercial reach and setting yourself apart from any fierce competition in the process.
Request a demo of GrowSurf
Set up your referral marketing program with software that lowers your customer acquisition cost and saves you gobs of time.