Inside Fitbit's Business Strategy from $0 to a $9.7B Valuation
What does word-of-mouth, social motivation, and gamification all have in common? They're all marketing strategies used by Fitbit to help them go from a brand new startup in 2007, to a $9.7 billion valuation in 2015.
Fitbit has become a world-renowned name in both the fitness and tech industries over the last decade. Thanks to their extremely well executed marketing strategy, the wearable tech company went from 500,000 active users in 2012 to 30 million in 2019, and was acquired this year by Google for $2.1 billion.
James Park and Eric Friedman founded Fitbit in 2007 when they took inspiration from the sensors used in new tech devices, and began to explore how they could be used in smaller, wearable devices. It took a couple of years to refine the product and raise capital, until it became widely available in stores such as BestBuy and Walmart.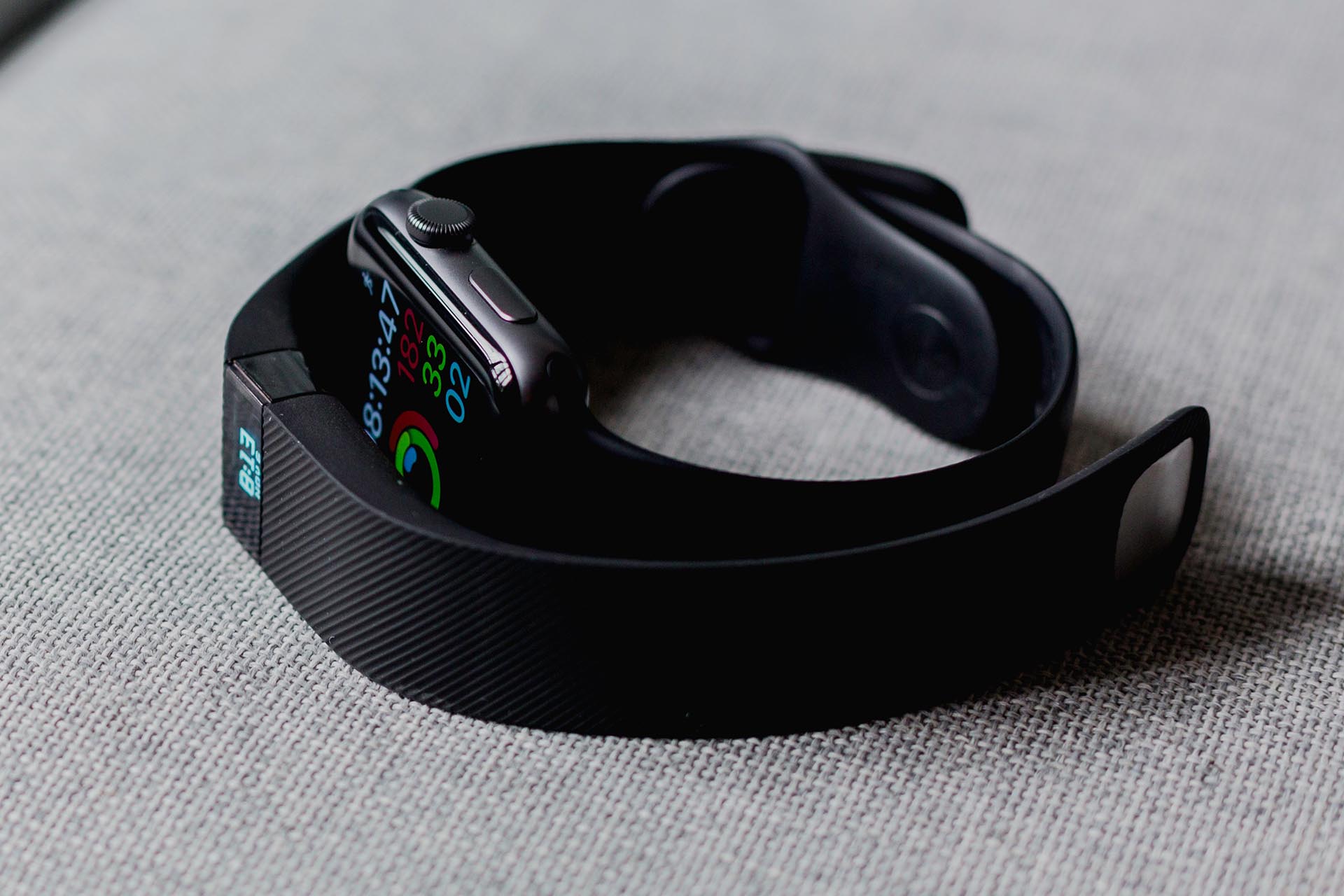 In 2015, the company went public and ended the year with a valuation of $9.7 billion. Fitbit was the dominant player in the industry of both fitness trackers and wearable technology, which has since become very saturated with the likes of Apple, Xiaomi, Polar, and many overseas companies entering with smartwatches and wearable fitness trackers at competitive prices.
Despite all of the competition, Fitbit has been able to maintain its positioning alongside these tech giants. Let's take a deeper look into the methods behind Fitbit's successful marketing strategy that helped them grow into the successful company they are today:
1: Fitbit builds strategic partnerships to help increase brand awareness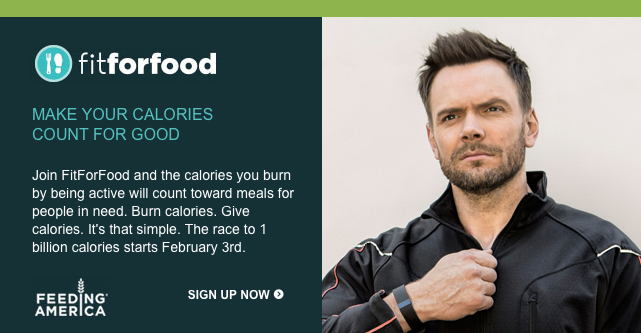 Fitbit's 'FitForFood' campaign was a strategic partnership with Feeding America, a charity who focuses on providing food to millions of people across the United States. More than 106,000 people took part in the campaign, which helped to collectively burn 1 billion calories amongst users, and consequently provide 1.5 million meals to people in need.
Comedian Joel McHale was the face of the campaign, sharing the promotional video to his 3+ million Twitter followers. By using Joel as an ambassador for the campaign, as well as getting users to engage in a meaningful activity that aligned with their beliefs, Fitbit was able to utilise what is known as 'purpose-driven marketing' to increase its brand awareness and customer loyalty. Just over half of US consumers say they are more likely to buy from brands that stand for something that aligns with their personal values, and 79% are more loyal to 'purpose' brands.
Fitbit also partnered with organisations such as Blue Cross Blue Shield (BCBS), to give more than 60 million members in its health and wellness program access to Fitbit activity trackers. BCBS also partnered with employers and organisations, to help them provide Fitbit devices for their staff in aid of promoting a healthy lifestyle within the workplace. All of these partnerships helped to spread awareness of the brand, placing them in a positive light as an ethically responsible startup.
Subscribe to GrowSurf
Get our weekly newsletter for our latest referral marketing guides.
Error subscribing! Please try again.
2: Fitbit uses games and challenges to make fitness fun and engaging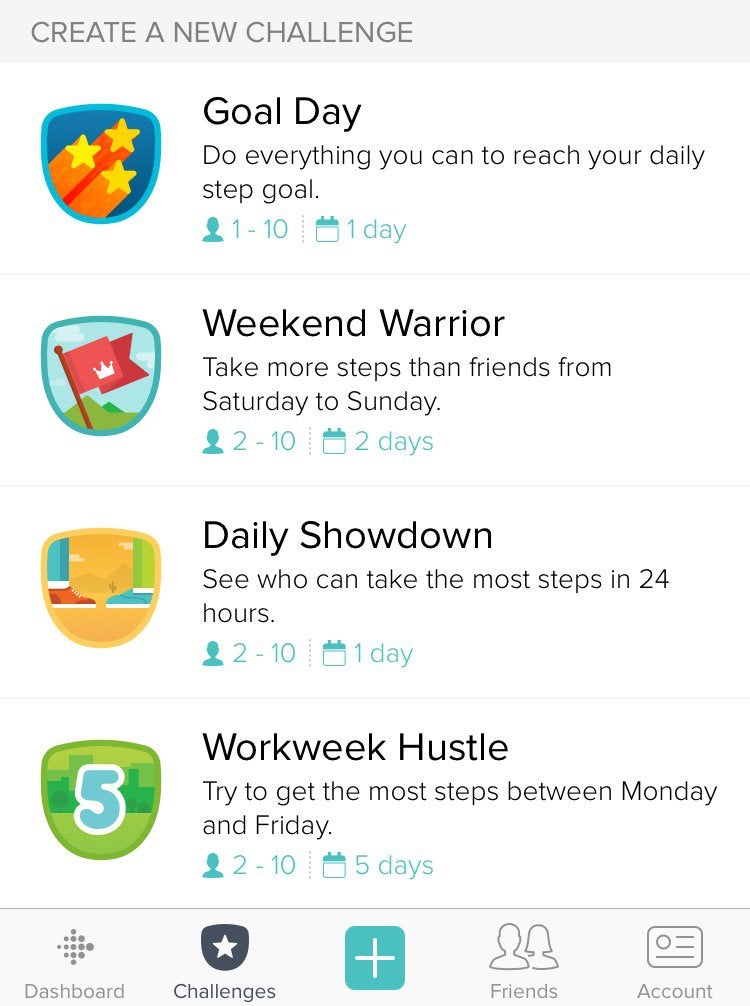 Let's face it, for most people fitness is viewed as a chore. Going for a run only feels good after you've done it, and not so much beforehand when you've just woken up. Using gamification through competitions is a great way to get people excited about getting out and exercising.
The psychology of humans shows some interesting information around competition:
'Competitiveness' is a biological trait that helped us to survive millions of years ago, making us subconsciously predisposed to enjoying a little bit of competition.
The feeling of 'winning' makes us feel good and can sometimes be addictive.
We like friendly competition against our friends and family.
By using the Fitbit app, you're able to complete famous virtual trails, unlock 180° views of each destination you reach, and collect 'hidden treasures' along the way. These hidden treasures are a mixture of fun facts and mini challenges that help to keep the user engaged on their solo mission.
Beyond these virtual trails, Fitbit also runs challenges such as the 'weekend warrior' and the 'workweek hustle', where you can compete against your friends and family to see who can count in the most steps across a designated period of time.
The challenges that Fitbit includes are a great way for people to be motivated to actively use their device as much as possible, and for encouraging them to get their friends and family involved. Using gamification like this has allowed Fitbit to get its users to refer their friends, without the company needing to give out any incentives to do so.
3: Fitbit automatically shares achievements to social media to build social currency
With all of us now living in a connected online world, Fitbit wanted to make sure their brand was also gaining a buzz across social media.
With younger generations beginning to make more conscious efforts towards living a healthy active lifestyle, they're also the demographic that make up the majority of social media usage across the world.
Every Fitbit tracker has the ability to automatically post to users' social media profiles when they complete certain achievements. This is not only nice for the user to show off their progress and feel good about it, but it's also a great way for their friends, followers and connections to be exposed to the brand and build what is known as social currency.
These posts are likely to make non Fitbit users a little bit envious and inspire them to get started on creating their own active lifestyle. By using social motivation, they build an urge to join the Fitbit community so they can connect with likeminded members, building their own self-esteem and social status.
Subscribe to GrowSurf
Get our weekly newsletter for our latest referral marketing guides.
Error subscribing! Please try again.