What are lead magnets?
If you're looking to earn more followers, improve engagement or generate leads for your business, a lead magnet is the perfect solution.
The use of lead magnets is a marketing strategy often overlooked, even by experienced marketers. They can help to build up an email list and make the process of capturing emails more efficient with minimal maintenance required.
Lead magnets encourage visitors to provide contact information in exchange for a free digital asset. You'll be able to gather more data about your audience and build their interest at the same time.
Not only will an effective lead magnet strategy generate new leads by providing people with useful information they can implement, the exchange will help to develop trust and loyalty with your company. Effective lead magnets will amplify your credibility, which can be a driving factor in building brand equity.
As a marketer, you understand the need to nurture relationships with potential customers; providing usable content to your audience is a powerful way to build a meaningful connection with your community.  
In this blog post we'll talk about: why you should use lead magnets, how they work, and go over some examples of effective B2B lead magnets that will help grow your business.
Your SaaS solution may be the best thing since sliced bread 🍞

But are enough people using it?

There are 𝓪𝓵𝔀𝓪𝔂𝓼 new, untapped opportunities for #LeadGen

👇 Let's look at 10 stupidly simple ways to get new #SaaS leads

— Chris Tweten 🍁 (@ctwtn) May 20, 2021
How To Create A Lead Magnet
A lead magnet should grasp the attention of prospective customers at their initial point of contact. Don't use empty promises or "bribe-to-subscribe" to entice someone's interest only to leave them with less than what they had anticipated. Furthermore, if your offer doesn't resonate with your intended audience, it won't be effective in bringing new leads to the table.
Lead magnets are a great way to increase opt-in rates if you understand your audience and what they would find valuable. The incentive can take many forms but it's important you choose the one that's right for your consumer and you ensure you've paid clear attention to the details.
Here's how it's done:
Keep it Relevant. One challenge of building lead magnets is keeping your content relevant and on-topic. Don't expect the reader to guess what you're offering from just looking at your CTA. Instead, use a succinct paragraph to introduce the topic of your content up front.
Solve a Problem. Had an 'ah-ha!' moment? Share it with your audience! In order to create a compelling lead magnet, you must first understand your prospects' pain points. This will not only establish you as credible but helpful and an expert in your field.
Make it Accessible.Your lead magnet should be accessible, easy-to-read and have a clear value for your readers.
Offer A Helping Hand. It is essential for your lead magnet to help your audience quickly achieve a goal or complete a task. This will put your company in their good books because you've delivered actionable value before they've even paid you a dollar.
Keep it Simple. The harder someone has to work to obtain the information they're looking for, the faster they will lose interest in your message. A lead magnet is a piece of content that's quickly delivered to your prospects in exchange for their contact information. It should be downloadable, or arrive by email shortly after the visitor opts in on your site.
What Makes A B2B Lead Magnet Successful?
A lead magnet is an offer promoted in exchange for contact information so that a company can reach their prospective customers. There are three keys to creating high-performing lead magnets:
1. Perceived Value
Entice your audience. The best lead magnets offer a creative solution to a problem, in the form of expert insight, insider knowledge, or an easier way to do something. Your lead magnet must be valuable enough to make people want to trust you with their email address, so make it more than surface level information.
2. Instant Solutions
It's likely a potential lead has stumbled upon your page as the result of a Google search on a hunt for resources to help them solve a problem or research information they are unfamiliar with. Powerful lead magnets provide the answer they were seeking and the viewer then recognizes you as an expert in your field. Crafting a B2B lead magnet that converts is a way to instantly build authority.
3. Demonstrates Your Expertise And Knowledge
This is your chance to show off your skill and prove that you're someone worth learning from. When you promote your lead magnet, make sure the reader is not only coming away with new knowledge but also a feeling that your brand is worth their time to do business with.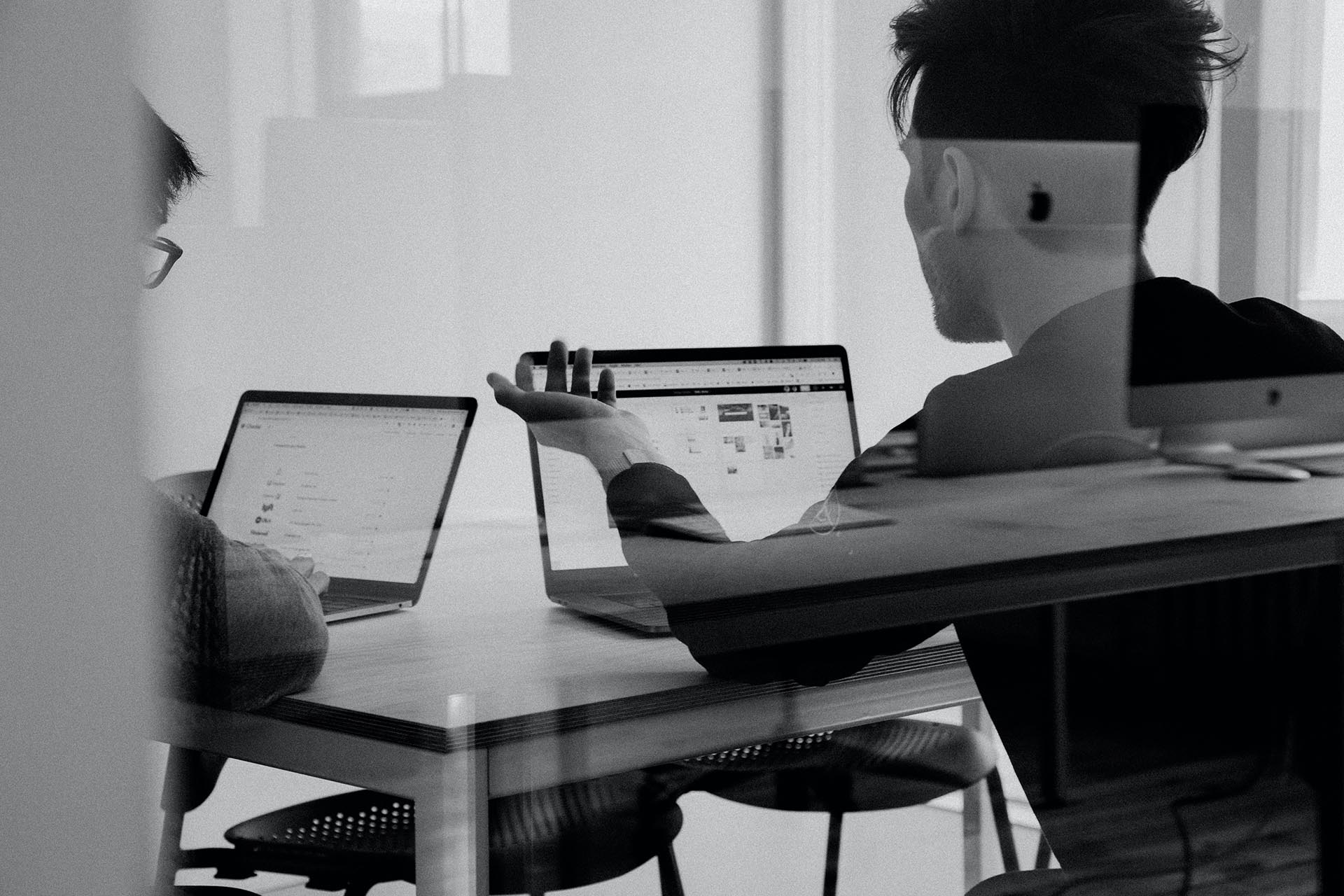 7 Types of B2B Lead Magnets That Work
For lead magnets to work effectively, marketing campaigns need to be specific about who they're appealing to and what content to provide to generate quality interest. Consider your consumer, and choose the strategy that would be the most likely to offer them something of high value and give them a need to return.
eBooks
An ebook, or electronic book, can be read on a computer screen or other digital reading device. Typically ebooks are longer than website blogs and are formatted to read more similarly to a physical book.
eBooks have become a popular reading choice across the globe by many readers of all backgrounds for their ease of access and benefits the format provides. eBooks aren't typically data-heavy reading; they're often conversational guides that help readers fully understand a topic.
The eBook is perfect when you have a series of blog posts about a single related subject. Organizing content into a "package" to be used as a resource by your audience offers them a helpful tool they are willing to trade information for.
For example, if you were running an online insurance company, you might pick out the following five posts from your blog to combine into an ebook:
"How To Start An Online Insurance Company"
"How To Promote Your Online Insurance Company In 5 Easy Steps"
"The First 6 Months: Growing Your Online Insurance Company"
"10 Common Mistakes Made By New Insurance Companies"
These posts could be logically compiled into an ebook entitled:
"The Insurance Startup Guide: Everything You Need For Success."
This type of eBook is effective because you're making the lives of your website visitors easier – which should be the goal of any lead magnet you create. Rather than asking them to find all this content one article at a time, you're packing it up into a convenient bundle that they can keep and refer back to.
The most successful lead magnets offer an irresistible and instant reward to your visitors, and the eBook checks off that box with relatively low effort.
Resource Libraries
A resource library is a collection of categorized information that can include eBooks, infographics, whitepapers, videos and any information relating to a particular subject providing as much information as possible conveniently in one place.
Resources libraries also play an important part in company branding campaigns because they allow companies to actively engage with prospects. When properly constructed, these libraries will deliver high quality content on a consistent basis month after month so readers know they're getting value for their time every time they visit the site. Generating this kind of excitement around your brand and message takes time but if managed correctly it will drive traffic back to your business.
Content Upgrades
Content upgrades are normally found in the form of free guides, reports or downloads offered as an extension of existing content like a blog.
A few examples of content upgrades are:
PDF Guide.
Video or Audio content
Email Course
Recipes 
Mini eBook or Workbook
Checklists
Resource Library.
How-to guides
Mini eBooks
Checklists
If you're looking to improve your conversion rates, a content upgrade is your opportunity to provide bonus material to existing content that has already proven itself relevant and useful to your audience.
The possibilities for what kind of upgrades you can offer are endless and there's room to get creative if you can design your promotion to cater the needs of your customers.
Checklists
Checklists are one of the most effective lead magnets, because they're easy to create, easy to consume and they send potential customers immediate benefits.
Checklists are helpful tools because they attach any necessary actions a visitor needs to know in an easy-to-navigate list.
Instructional blog posts can be converted into checklists by taking your blog post and summarizing it into a series of actionable bullet points. Next, make the outcome seem more achievable by splitting the checklist into milestones.
It's a win-win if people are able to accomplish their goals more easily using the checklist you provided to them and attribute part of their success to your company.
Cheatsheets
If your blog post touches on a complex or difficult topic, it makes sense to offer readers a one-page guide that they can refer back to when they need a refresher. This might be an index of terms and what they mean, or just a summary of the key points.
Downloadable resources take the pressure off readers who don't have to memorize or implement your strategy right away. In addition, editable cheatsheets or templates offer your  audience an edge on the time-consuming work of starting from scratch.
Who wouldn't want the opportunity to cut down their learning curve? The compact format makes optimizing an existing process easy.
Whitepapers 
A whitepaper is a valuable resource to offer you visitors to your website. Often used in B2B marketing, a whitepaper is usually data-driven and targeted at executive levels and other company decision makers. The purpose of these publications is to provide them with useful information on a niche topic.
Want to share a recent survey result? Do you have important information that informs your team's future strategy, but no space in one of your articles or blog posts?
Perfect: Whitepapers exist to help others in your field understand a complex issue and exactly what steps they need to take to resolve it. For instance, your whitepaper could include a proposal based on the findings of an in-depth survey along with the data to back up the recommendation.
Templates
A tried and true template can drive a lot of leads, not only are they incredibly valuable, they are easy to create.
You can create templates for just about anything:
Emails
Administrative documents 
Spreadsheets
Graphic design
The simplicity of the formatting and the ability of the consumer to customize the information to suit their needs, saves them time and is immediately useful.
B2B Lead Magnet Examples
Creating an informative content strategy isn't too demanding. In fact, it's a great method to attract the attention of your target audience.
Case studies are a compelling way to showcase the success of your company. They make a good lead magnet because they offer insight on proven strategies implemented by your company. A case study offers up the cold hard facts in the form of numbers, providing the reader with proof of your expertise.
At GrowSurf, we showcase our successful referral programs and offer them on their website for anyone to study.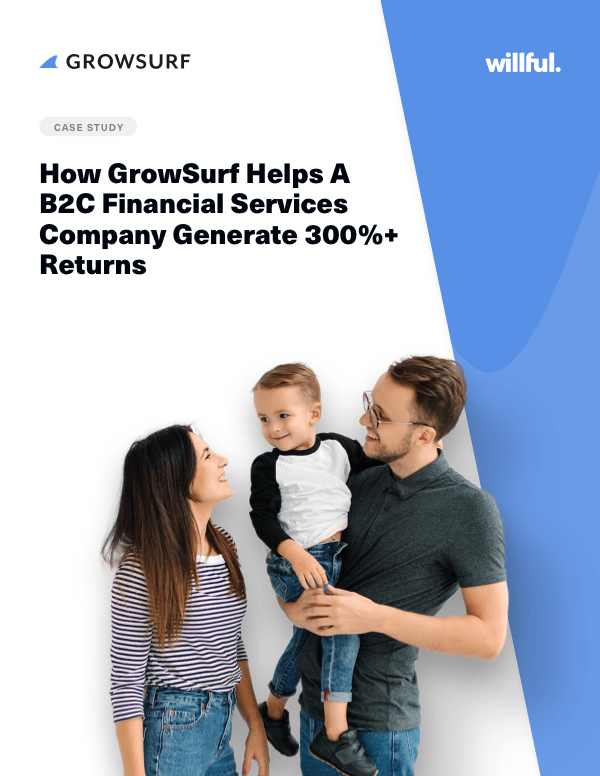 Our referral marketing case studies are built together with our customers who have had amazing results using our referral software. These case studies not only act as a review of the service provided, but a lead generation tool; to access the data we request you leave us your contact info.
Subscribe to GrowSurf
Get our weekly newsletter for our latest referral marketing guides.
Error subscribing! Please try again.
The SEO and digital marketing experts at Search Engine Journal have curated an entire library of some of the best e-books on SEO, PPC and content marketing.
They offer an incomparable one-stop-shop for comprehensive guides on how to survive the digital marketing world and are designed to empower their readers and drive success.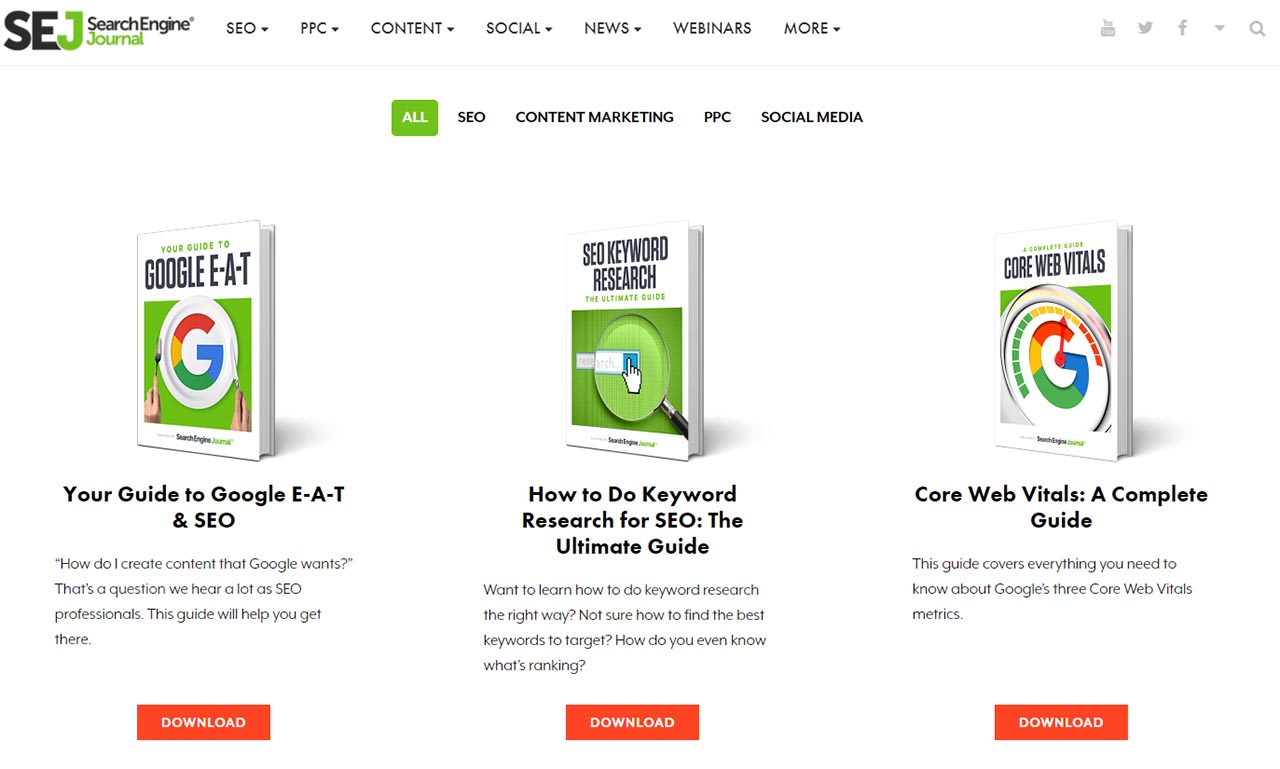 HubSpot Marketing Plan Templates
Templates are downloadable shortcuts that can be used to streamline and simplify the daily needs of any business. The ability to modify and rework templates to suit the needs of most situations makes them a sought after tool and the perfect lead magnet to include in your arsenal.
HubSpot uses their diverse library of marketing templates as lead magnets throughout their blog. These free-of-charge educational tools provide a starting point in the form of an outline to marketers looking to expand their reach.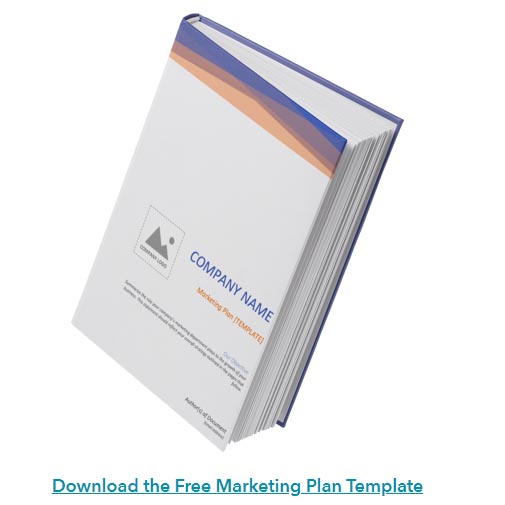 Key Takeaways
B2B lead generation can be difficult if your strategy demands something for nothing. Remember that your lead magnet is still a product developed by your company and distributed to the consumer. It's important whichever lead magnet you choose, that the perceived value is positive as it relates to the overall perception brand.
Here are a few key takeaways to keep your lead magnets attracting new interest.
Is relevant to the intended consumer.
Is easy to digest and access.
High value or quickly offers a solution to a problem.
Showcases your expertise and success.
Offers useful or educational content that establishes your brand as a resource for accurate information.
Subscribe to GrowSurf
Get our weekly newsletter for our latest referral marketing guides.
Error subscribing! Please try again.