How To Attract New Customers To Your Business
Diversity in your marketing strategy is key to attracting new customers to your business. To reach a widespread audience and attract new customers, it's essential you understand how to advertise through various forms of communication channels and, with any form of advertising, having an organized marketing plan will make your business grow effectively.
William S. Burroughs is credited with the quote, "When you stop growing you start dying."
While Mr. Burroughs may not have been much of a businessman, he outlines a pretty important principle: The effort to expand your reach should never be far from focus.
Keeping a steady flow of new customers or signups your company will help you maintain profitability by counterbalancing customer churn rates. Strategic planning should be closely monitored in order to make sure that the anticipated outcome is positive, and adjustments are made before they are not.
Different businesses will require different approaches and most entrepreneurs know it's essential to have a thorough plan of actions in place for the best chance at success. But how do we decide on which strategies are right for our goals?
If you're struggling to define the most effective avenues for your business we have covered this list of 11 ways to attract new customers.
1. Clearly Define Your Ideal Customer
To be successful you need to know first and foremost who your products were designed for. How is your product useful and who will get the most value out of your product? Identifying your ideal customer means you've clearly defined your target market and are designing marketing campaigns with them in mind.
Target markets differ from an overall demographic. They are specific to the identity and lifestyle of a particular group of people. For instance, your users may be men from 18-25, but to hone in and accurately target your niche market you need to be specific. This means your ideal customers might be men between the ages of 18-25 attending university on an athletic scholarship and majoring in business. Seems narrow? It's meant to be! For perspective, this group of people make up less than 1% of the American population.
By honing in on a specific group, you are able to design a targeted marketing campaign more easily. In this example, instead of wasting resources advertising en masse to every university in the country, you could first focus on campuses that offer athletic scholarships then target their business department with a customized incentive or campaign.
Remember, you've already determined this to be the consumer most likely to find value in this completely hypothetical product and this targeted strategy will feel like a custom fitted to your ideal customer, this perceived personalization will undoubtedly get the attention of your niche market.
2. Set SMART Goals
Setting goals is essential for any business. Setting achievable goals will motivate you to reach new heights. Here's a quick checklist to get you started:
Specific - Set specific goals for how many customers you want to acquire, which channels to use, and the metrics that will measure your success.

Measurable - What are the quantitative metrics you'll use to measure how effectively your campaign is working? What industry standard for success constitutes a win ?

Attainable - Choose to focus on goals that have a high probability of being achieved.

Relevant - Determine the attainable goals that provide the most value and propel you to your ultimate goal.

Time-Bound - Set a specific timeline to reach your goals and identify milestones that will signify success.
The concept of SMART goals is to identify the overarching goal of your company and work backwards to divide the workload into smaller, manageable tasks.
Setting goals in your company is meant to motivate you, not make you feel overwhelmed. The SMART goal system makes high-reaching goals feel achievable as they are.
One important factor when determining which acquisition channels to market yourself is its popularity among the intended customer group.
Each platform has distinct advantages and disadvantages for reaching customers. Like search engines, some social networks are better suited than others to reach specific types of customer groups based on location or demographics. For instance, Facebook is the most popular social media network among those over 55 years of age. Instagram entertains a much younger audience, with a quarter of their users under the age of 25.
Almost all SaaS businesses should maintain a presence on social media in order to increase visibility and attract new customers. However, it's best to use a multi-channel marketing strategy.
If you aren't sure where your customers hang out online, it wouldn't hurt to reach out directly to your current customers, ask them which point of contact suits them best and use this data to define your strategy. Additionally, customers might appreciate the opportunity to choose the communication type that is most convenient for them to receive news and updates about your brand. This type of communication is highly valued by many and is a great way to build brand equity.
4. Publish Relevant, Useful Content
This strategy focuses on engaging the audience with a company's brand and it's so effective, 79% of marketers say trying to generate higher quality leads through purposeful content marketing is their primary goal for 2021
To engage your audience, a variety of actions can be taken. These could include hosting webinars, appearing in podcasts, writing articles or guest blogging — anything to increase your visibility and promote your company can help to generate new interest.
Building your brand through content marketing and thought leadership can be an effective way to increase your profile. It's crucial to share content that relates closely to the culture of your brand and is also relevant for your audience.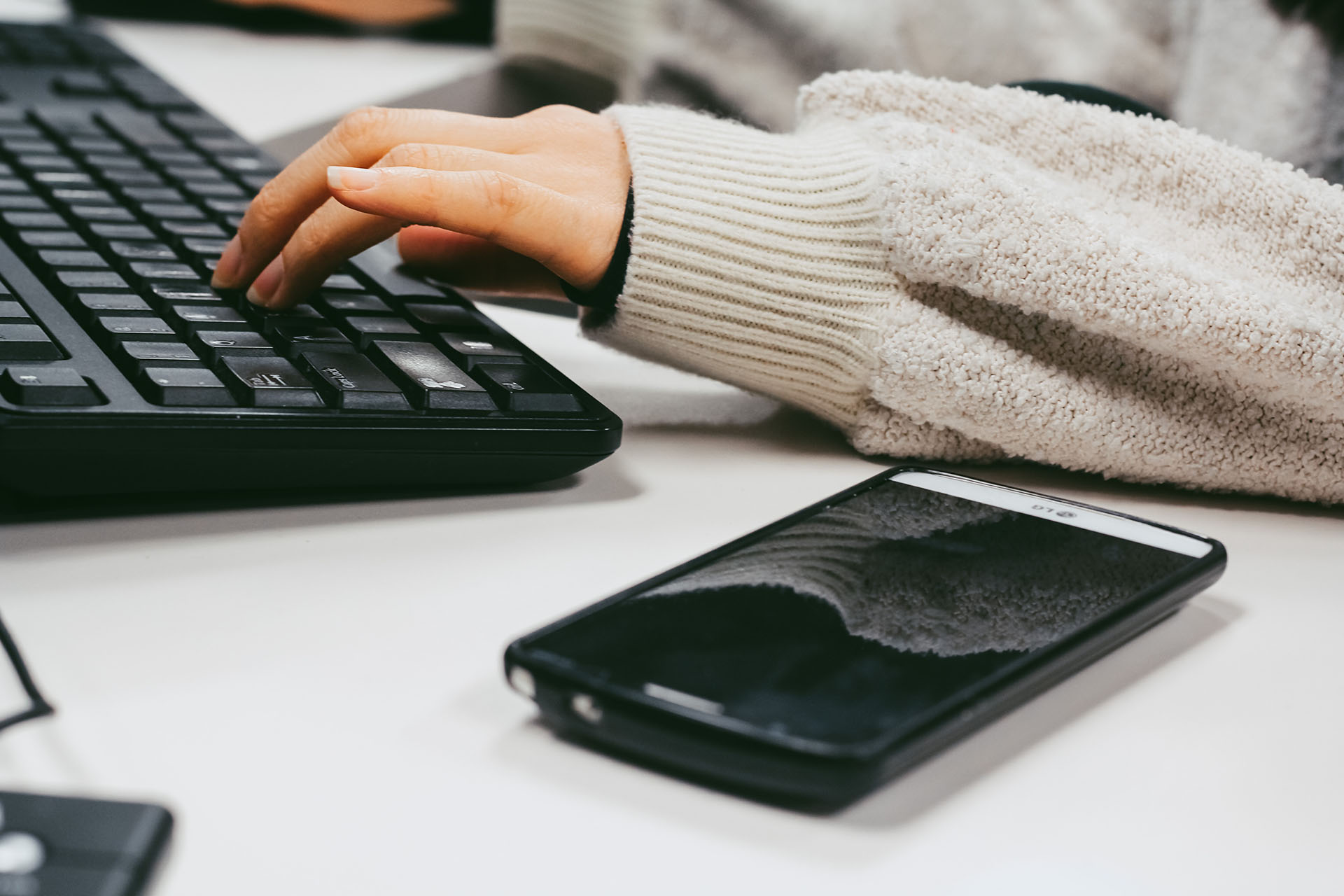 5. Ask For Referrals
Referral campaigns can be extremely effective for collecting and analyzing data from prospective clients, which can be used to personalize future outreach efforts. Developing a referral program that best suits your business and marketing goals is most important.
Current customers are an excellent opportunity for you to generate new leads because they already know the value of your business.
Once you've gained a customer's loyalty, ask them to refer their friends. Customers who are already familiar with your product or service can be a goldmine of potential. Simply asking them to consider others like themselves will result in leads that fit your brand and these high-value clients won't hesitate purchasing from someone else like themselves again. Additionally, those referrals have a higher chance of converting into long term buyers when they know that purchase is not only beneficial to themselves but also helps out a friend.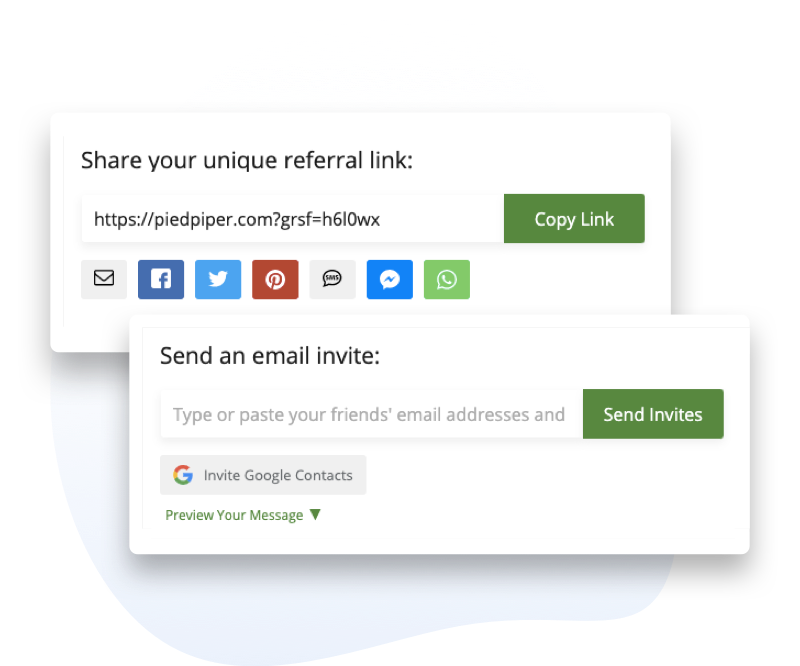 Instead of hoping for referrals, take control by developing an actionable plan which actively solicits positive feedback on purchases made after following up email to make sure customers were happy with the purchase. By creating referral-generating activities in conjunction with your sales process, take control over the customer experience by inviting customers to refer their friends for a gift and reward them for doing so.
Email referral campaigns are extremely effective but it's not the only option. Your website could include an easy way for users to submit referrals, such as by including a 'Refer-A-Friend' link on your home page or other key pages on the site. This allows you to leverage the word of mouth marketing network formed through social media already in place without having to develop new tools.
Request a demo of GrowSurf
Set up your referral marketing program with software that lowers your customer acquisition cost and saves you gobs of time.
6. Tap Into Your Network
There are many ways you can raise brand awareness within your immediate network. You may already be networking with people in your professional circle but remember it is important to explore all avenues available to you that could potentially lead to new connections.
This could mean joining your local chamber of commerce, a networking organization, or even talking about your business with your beer-league baseball team at Thursday practice. You can do your own word-of-mouth marketing, and there could be no better person for it than you. Get out there, be involved and get to know people who will help your company grow in the long run.
7. Build A Community Around Your Product
Community driven marketing strategies are hot in 2021 and for good reason.
Nowadays, people don't care about buying just a good product - they're seeking quality connections with people who share their values and interests. Building a community around your product will create a captivated audience of individuals within your niche market, looking to connect with other similar mindsets.
Community building has three key components that make this strategy so progessive:
Builds Transparency - Building transparency with followers is important for any company. The best way to build transparency is by sharing information honestly and openly, which will yield feedback from members of the community. This is a great way to learn about your target market and make them feel appreciated.

Fosters Engagement - Engagement depends on the degree to which a brand is available and accessible. Communities make finding this connection easy.

Builds Trust -The idea of a community is that it should encourage people to feel good and at ease when engaging with your brand. This will build trust in the company.
8. Invest Into Email Marketing
Email is your direct line to your most engaged and potential customers.
When it comes to SaaS marketing strategies, email campaigns nearly always provide a higher return on investment and it builds better relationships with a wider audience. Email marketing gives companies the ability to deliver a personalized message, including tone and content, to specific segments of their demographic. As a result, email marketing is one of the most effective and profitable advertising channels.
Here are five clear-cut reasons you need email marketing:
Targeted Audience - Increase conversion rates by customizing a message to each customer, depending on which segment they belong to.
Higher Engagement Rates - Believe it or not, email marketing campaigns often have a higher engagement rate than social media content.

Better Conversions - Conversion rates are at least three times higher on email than on social media—Easy segmentation of your demographic plays a key role here.

Simple Tracking - Data from analytics are crucial for measuring the success of a campaign, and email marketing makes data collection easy.

Cost-Effective Marketing - Big bang for your buck. One of the most appealing advantages to email marketing is its return on investment, which often outperforms search, display, and social media.
Still not convinced ? Here's a fun fact: Email campaign sales projections for the global email marketing industry are expected to climb to $1.9 billion by 2021. Inbox full, anyone? 
9. Run A Win-Back Campaign
Haven't heard from your customer in a while? Why not get in touch ? Create a regular schedule of reaching out to clients who have dropped out or discontinued services. Contact them with a message of encouragement or incentive to come back to your company. This could be in the form of a "we miss you email", direct mail containing a voucher or promo code or even a personal phone call. It's important to focus on the value you can offer returning clients, not what they will receive if they decide to come back.
Win-back campaigns are an excellent way to improve retention. Returning customers can offer valuable insight on what discouraged them from the company, and what drove them to return. This information can be helpful for companies looking to increase LTV by addressing underlying issues or ironing out any kinks in the customer journey.
10. Create Strategic Alliances
Strategic alliances or partnerships can have a broad and long-term impact on corporate performance and valuation. A strategic alliance is a close and collaborative relationship between two or more entities that align strategic efforts with overlapping products or markets towards a common goal.
Strategic alliances are formed to create a competitive advantage in the respective market.
Not to be confused with joint ventures, where both parties combine resources to develop a separate business entity, strategic alliances allow both companies to retain their autonomy.
Strategic alliances might be the ticket for continued growth - take a look at alliances in action: 
For years, Slack and Atlassian were rivals on the business communication market until they decided to join forces. The early days of this partnership seemed to report an admission of defeat from Atlassian, no longer able to compete with Slack; though the outcomes suggest practically unprecedented growth for both companies.
After Atlassian and Slack developed their unexpected alliance. Atlassian freed up resources to focus on their core apps, while Slack gained access to Atlassian's user base in order to more effectively compete against Microsoft Teams.
This power in numbers partnership has kept both companies in the game and provided them the resources to continue development.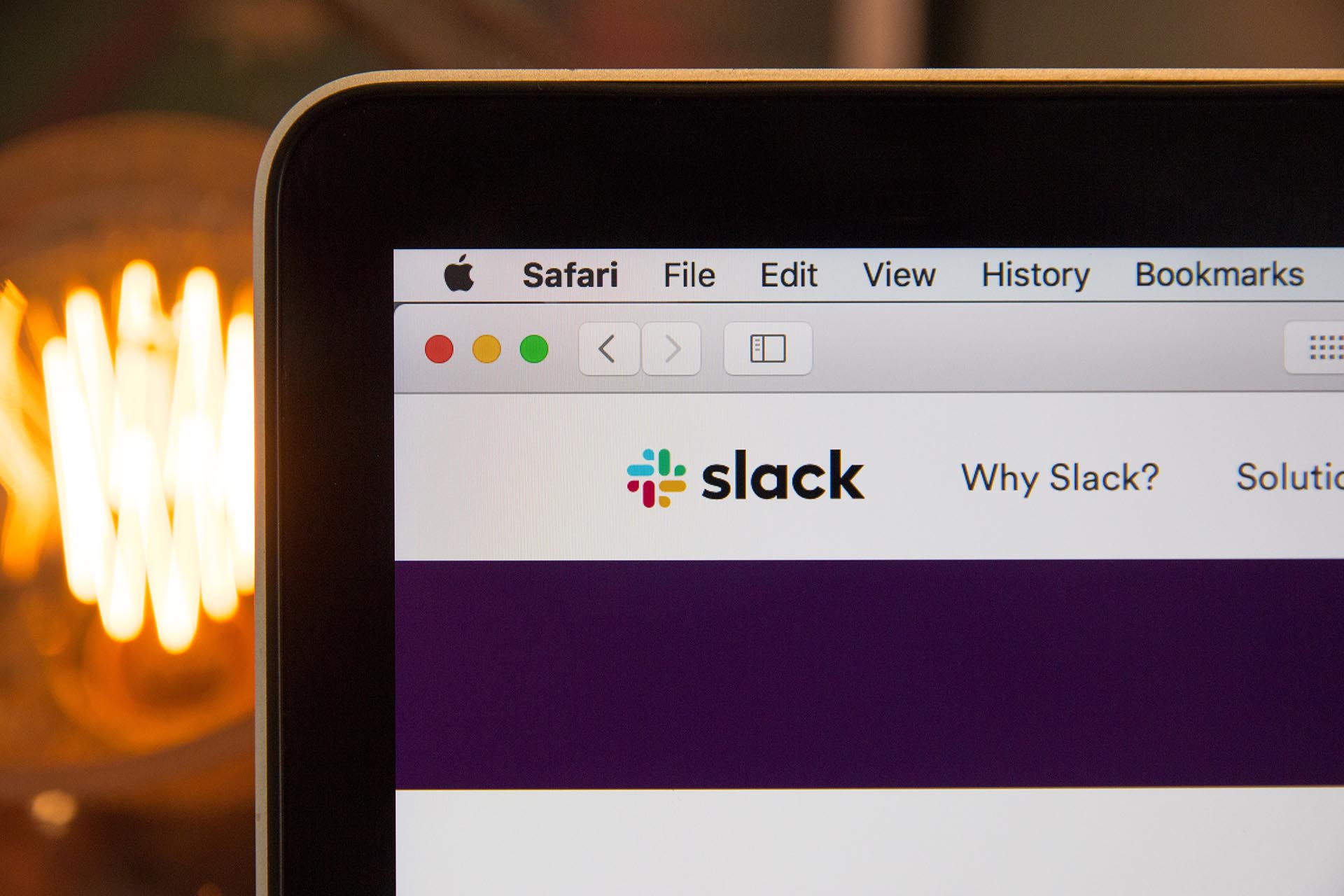 11. Offer Content Upgrades
Generating new, high quality leads can be a challenge for any company, but offering content upgrades is a great way to keep your existing audience coming back and building up that ever important email list.
A content upgrade should be an irresistible bonus to already relevant content. There's a lot of room for creativity, but the idea is a mutual exchange of valuable information. Your website could be full of underutilized opportunities for content upgrades but to improve conversion rates, you need to present your upgrade in the right way.
A few examples of content upgrades are:
PDF Guide.
Video or Audio content
Email Course
Recipes 
Mini eBook or Workbook
Checklists
Resource Library.
How-to guides
Mini eBooks
Checklists
Again, the options for upgrades are limitless, so just make sure the offer is attractive to the audience you're trying to capture.
Key Takeaways. 
Attracting new customers can be tricky, but once you know your target audience and cover all the right bases with your marketing strategy, you'll have a steady flow of leads. Here are the main points to focus on if you're just getting started.
Identify and understand your target audience.
Set attainable marketing goals for your company.
Ensure your content is relevant and attractive to your market.
Remember that coasting kills. Failure to produce a steady stream of new qualified leads could have a negative effect on the growth and profitability of your company.
🙏 The 10 Commandments of B2B SaaS #LeadGen 🙏

Feeling lost trying to grow your business?

Here's the guidance you're looking for! 🧵

— Chris Tweten 🍁 (@ctwtn) May 28, 2021
Subscribe to GrowSurf
Get our weekly newsletter for our latest referral marketing guides.
Error subscribing! Please try again.