Software tools can be the make and break of marketing campaigns, they allow marketers to spend more time on the bigger pictures whilst elements of their work are made more efficient or are automated completely. Customer advocacy software tools do just that. They work alongside campaigns to support everything from marketing to sales and account managers looking to maximize customer success.
What is customer advocacy software?
These particular tools focus on your existing customers, those who are already signed up and in the system, and enable you to make the most from their social proof potential, and encourage others to spend their social currency. It is all about maximizing the benefits that your loyal customers can afford you. You are then in a strong position to use the social proof garnered in your prospective marketing to potential new customers as well as during the onboarding process with those who have just signed up.
The overall aim is to create a, seemingly natural system that allows your loyal customers to introduce and sign up new customers. You are aiming to create brand ambassadors or advocates. They are effectively doing your marketing for you. This is an ideal position to be in as customers joined the business with a low acquisition cost. These systems usually offer rewards for these loyal customers through a series of incentives and the customer advocacy software runs alongside or integrated into a referral marketing campaign.
As mentioned above, the concept of customer advocacy tools relies on the principle of social proof. Social proof is based on the concept that we, as humans and consumers, tend to follow as others do. Whether that be purchasing a product, going to a certain place, or subscribing to a service. If others are doing it, and therefore appear to be happy with the service or product, then we assume that we will be too. This feeling increases even more so when we're seeing levels of social proof from our nearest and dearest friends and family.
The best customer advocacy programs (and therefore those using customer advocacy software) work when companies put effort into their customer care, customer support, and the overall experience that customers go through. If this is positive, straightforward, and comment-worthy then there is likely to be a far higher degree of success.
Benefits of Customer Advocacy Software
Beyond the obvious benefit that if the campaign goes well, customer advocacy software will lead to more customers for the business, there are a number of additional benefits that software can bring to a business.
Brand Awareness Increase
As people are speaking to each other about your brand in a positive light, your brand awareness naturally increases. Even if those involved in the conversations don't immediately become customers, your brand is still on their radar and your name is being spoken. This means that if they are in a position to work with you in the future, your name should be hot on their list.
Increase Word of Mouth
Word of mouth referrals are the golden referrals in marketing. They are the easiest conversions as the original party has already done most of the convincing for you. Any increase in inbound leads and traffic is wonderful, but when they are leads that are easy to convert, it's all the better.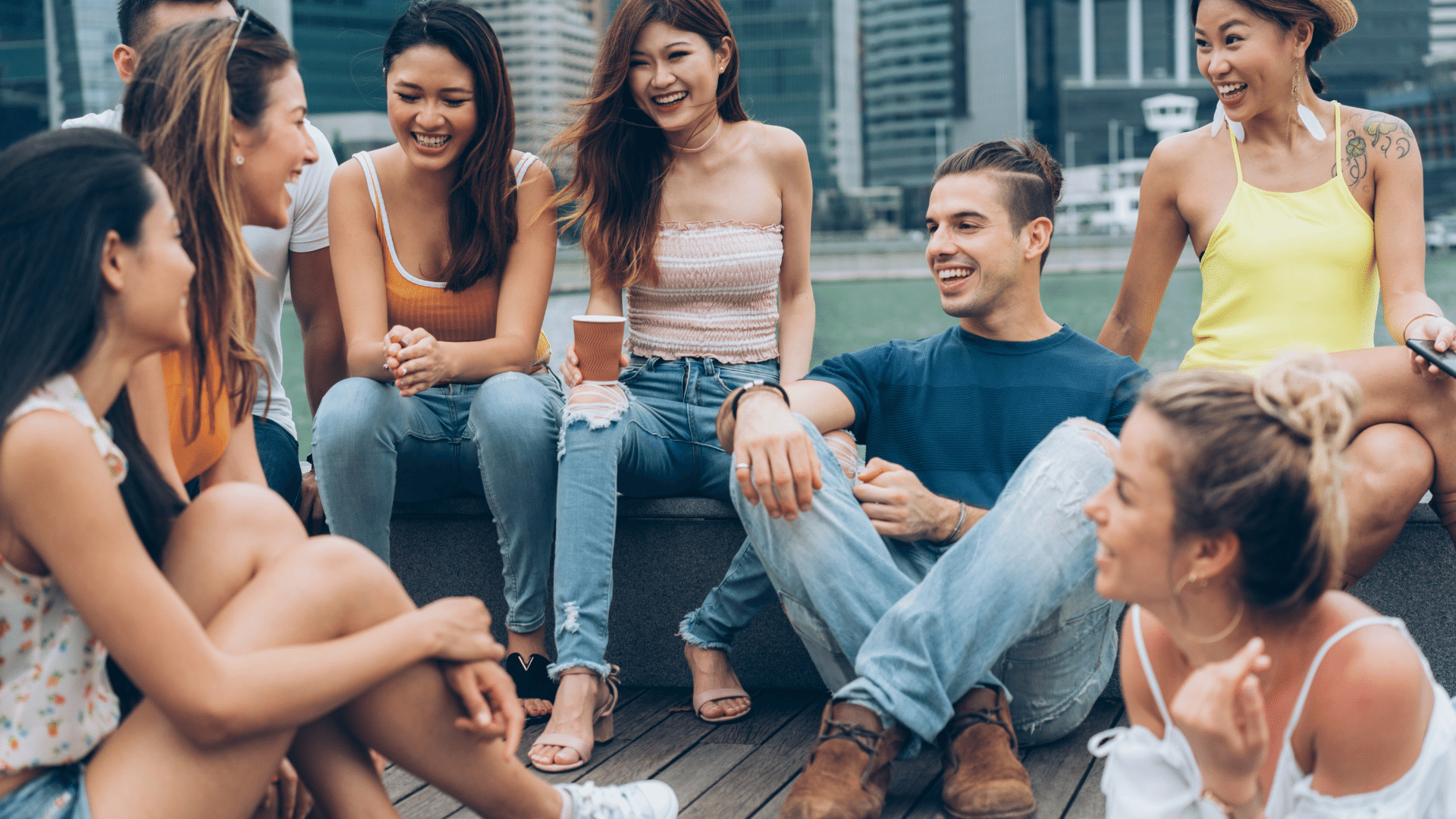 Shorter Sales Cycle
The leads that come through from a customer advocacy strategy tend to be considerably warmer than those which come organically through a traditional cold sales process. A shorter sales cycle means faster conversions, more opportunities, and a happier sales team.
Easier Onboarding
Usually, when people get to the stage of signing up with a company that has been recommended to them, they will make use of their peers to assist them during the onboarding process. Their friends or family members have already completed the process and are going to be a far more amenable source of support than your team. This not only eases the transition process for your own team but also makes for happier customers.
Scaling is Easier
With the integration of a customer advocacy software tool, and all of the automation that comes with it, your business is instantly easier to scale. Rather than relying on additional team members and further avenues of communication, you can simply upgrade the packages that your business is subscribed to. This also makes for far easier budgeting as almost all tools have transparent scaling costs.
Top Features of Customer Advocacy Software
The majority of tools will have these features, it's then up to you to consider which will work best for you and which features are must-have:
Forums: A community for your advocates to share experiences, get support, and interact with your business

Social Reach Tools : Sophisticated integrations with social media as well as resources for them to use

Integrations : Additional integrations so that you can seamlessly connect with your current setup

Managed Service : For the truly hands-off approach, consider if you'd like the service managed for you

Referrals : The ability to set up a referral system

Customer Support : For both your brand advocates and those who they are referring
What to Look for in an Affiliate Marketing Software
A SaaS tool is only as good as the features and integrations that it boasts, these are the features that you should keep in mind and look out for when you're considering which customer advocacy tools to go ahead and subscribe to.
Data Dashboards
Data is a major part of every customer advocacy software tool, but make sure that when you're researching the tool provides opportunities to;
Investigate your best brand advocates (those sharing and converting the most) so that you can incentivize them further
Track activity of advocates so that you can offer tiered and performance-based rewards
Keep clear records so that you can benchmark performance against previous time periods and participants
Referral Program Systems
Referral programs will take your business to the next level if you're already receiving recommendations and have a pool of advocates to work with. Having a robust referral system in place that allows you to encourage participation, incentivize the participants, track data and automate rewards will make life considerably easier as your business grows.
Join us for an on-demand webinar
A demo showing how GrowSurf works with helpful referral program best practices for success and more!
Customer Segmentation
Data is all well and good, but if you really want to get into it and adapt your business model appropriately, you'll want to get into customer segmentation. This allows you to focus on particular groups and diversify according to your findings. You might find that those in a certain demographic are more likely to participate in a referral program therefore you can target them. Or that those who have been customers for 6 months tend to participate, meaning you can be sure to contact them at that point.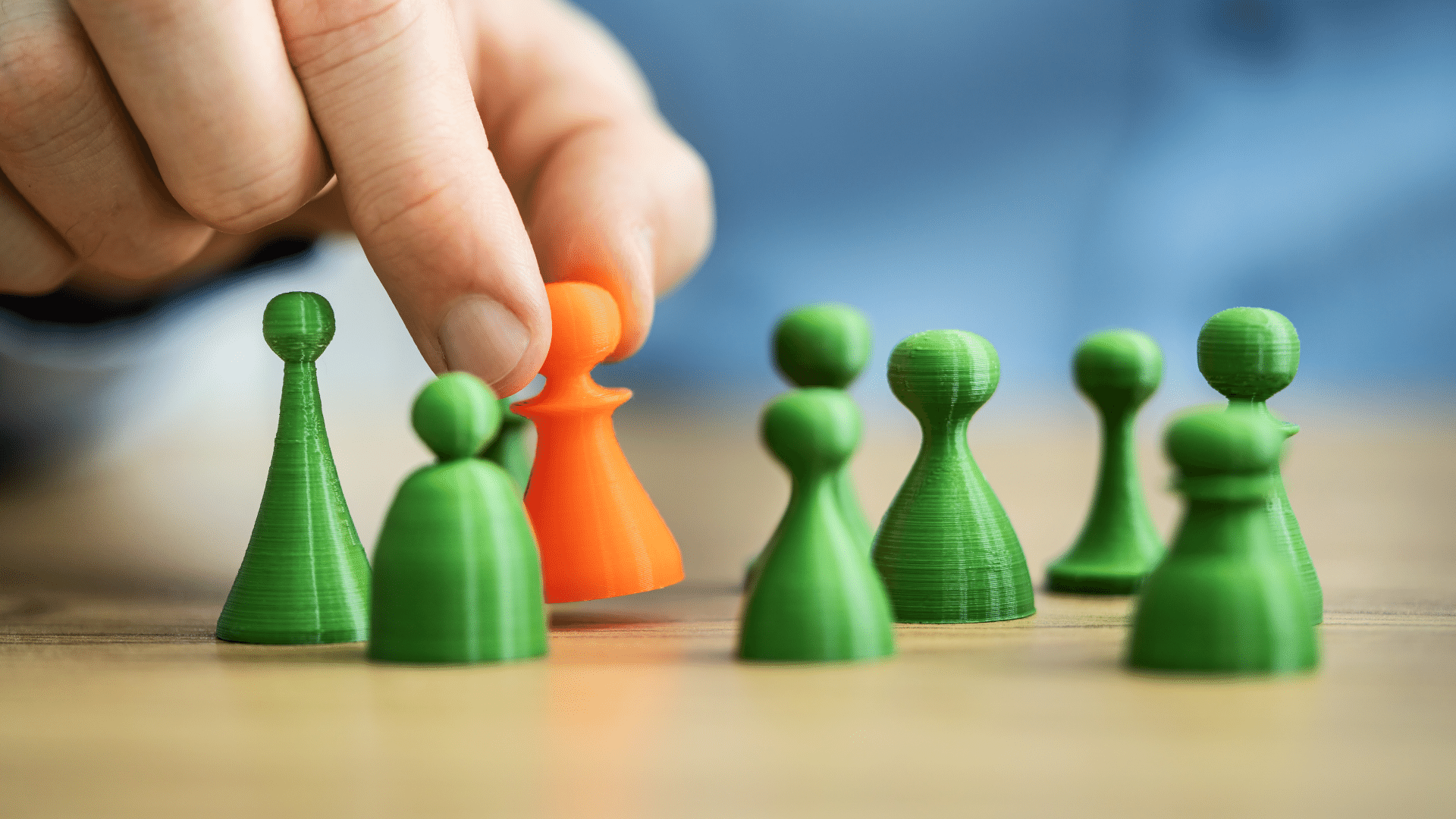 Varied Channels for Advocacy
You'll want there to be a variety of channels for your advocates to use. Simply relying on word of mouth isn't enough. Ensure that you can use social media, blogs, long-form content, videos, webinars, and more.
Incentive Management
If the tool has a robust referral program system in place this should already be covered. Incentive management is a major feature that you'll want to keep in mind. Most participants aren't going to take part out of the goodness of their heart, usually, they'll be in it for the referral incentives.
This means they'll be expecting them to arrive in a timely fashion. If this process is left to a manual set of actions, at some point they'll be missed. When they are automated they can be adapted on a case by case basis, sent out without hesitation, and will keep your participants happy and enthusiastic.
Advocate Engagement Tools
Beyond your typical channels of communication, you'll want to be able to directly communicate with your brand advocates. Individual emails, whilst nice on a personal level, will eat into your time at scale. Therefore, search for a tool that allows you to broadcast to all of your advocates at once and in segments, as well as on an individual basis.
What are the best customer advocacy software tools?
COMPANY

BEST FOR

FREE TRIAL

PRICING

WEBSITE

GrowSurf

B2B SaaS, B2C Subscriptions, Financial Services,




Online Education, Online Insurance

Free trial

$775/mo

Visit

Influitive

Large Companies

No trial

From $1,499/mo

Visit

Kangaroo

Physical businesses

No trial

$149/mo + One Time Setup Fee

Visit

SaaSquatch

SaaS, On Demand, eCommerce

No trial

From $1,750/mo

Visit

BrandBassador

eCommerce businesses

No trial

POA - contact for pricing

Visit
GrowSurf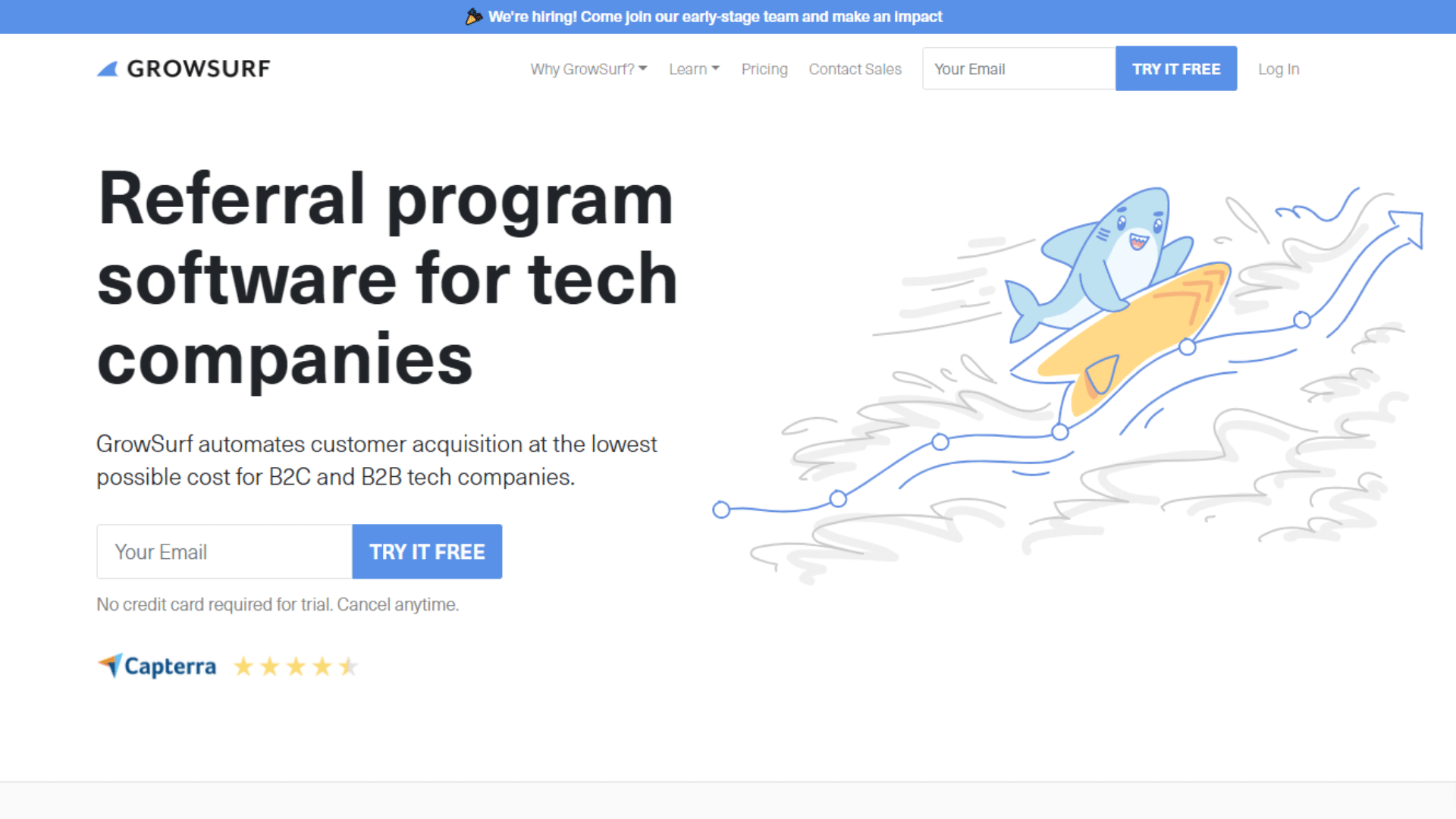 GrowSurf focuses on the referral program side of brand advocacy. The platform is a leading software tool that allows you to easily setup, automate and track all of your brand advocates through simple and effective referral software. Furthermore, it has leading integrations with payment gateways, such as Stripe, meaning that payments and referrals go hand in hand. You can offer incentives such as gift cards, account credits (through Zapier or customer webhooks) and coupons/subscription discounts (if you're using Stripe).
Features
Generate your referral links
Embed elements of the software straight into your website
Forms detected automatically
Automated reward fulfillment
Automated email communication
Manage and alter rewards
Detailed analytics
Excellent customer support
Managed service for all plans
Pricing
Growsurf offers three paid plans:
Startup ($775 /mo, paid annually) that supports up to 10,000 participants
Business that supports up to 25,000 participants
Elite that supports up to 75,000 participants
Request a free demo to learn more.
Have questions about GrowSurf?
Talk to a referral marketing expert today.
Influitive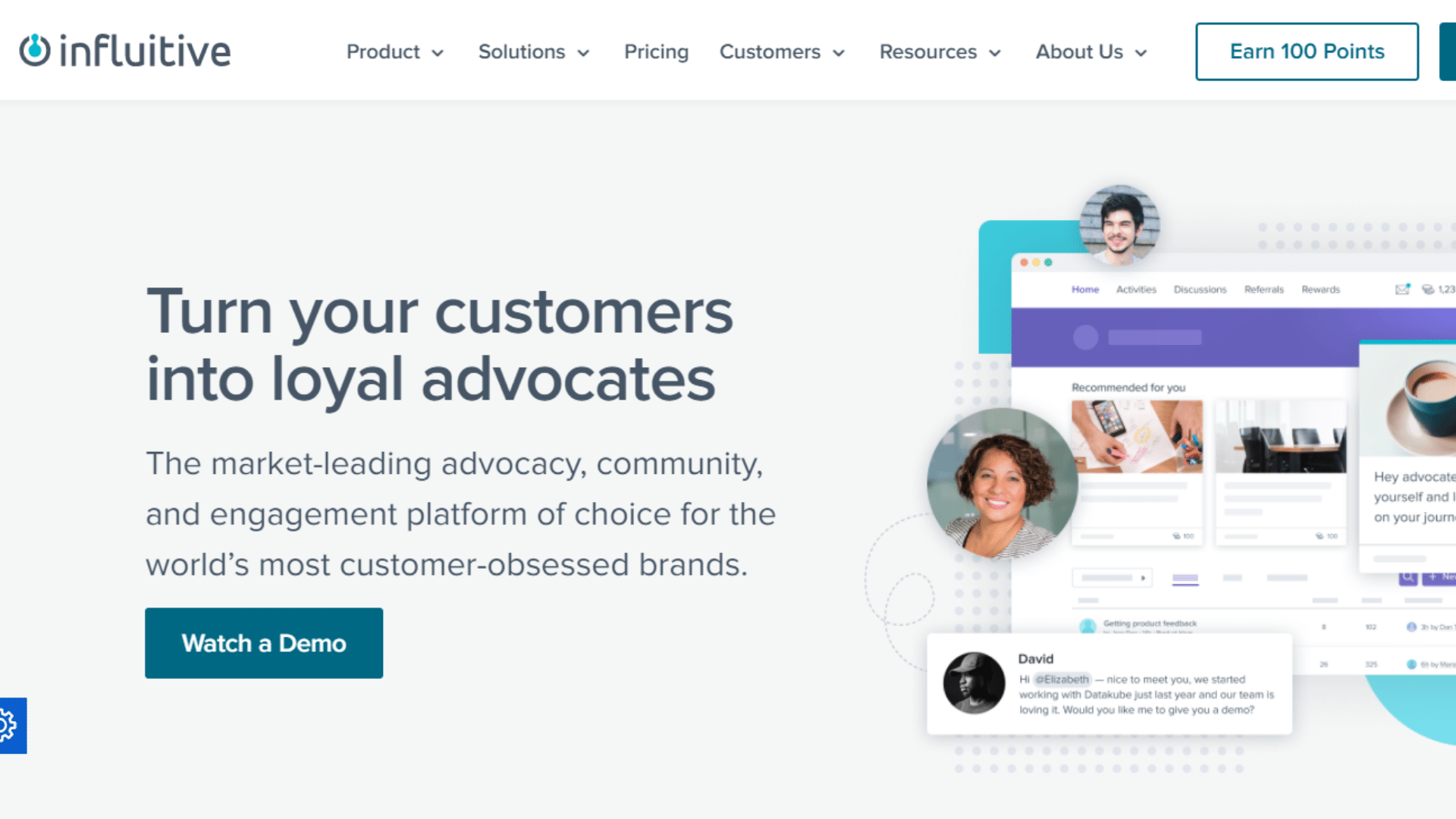 Influtive offer not only customer advocacy but also community and engagement platforms. They aim to work with companies at high scale levels and the price point reflects that. The base package includes activation of the advocacy program, personalization and targeting, a loyalty and rewards program, some templates to use on your campaigns and a robust analytics and reporting section. It is an expensive choice, so if you're a smaller company or just starting out it might not be an affordable option for you.
Features
Engagement mechanics
Gamification
Personalized and targetted experiences for participants
Recognition for referrals above typical gift card/monetary incentives
Sophisticated knowledge base
Pricing
Influitive offers two levels of plan:
Customer Advocacy starting at $1,499/month
Digital Community, with price available on application and contacting Influitive.
There's no trial available but it might be worth connecting with their support team if you're interested in what they have to offer.
Kangaroo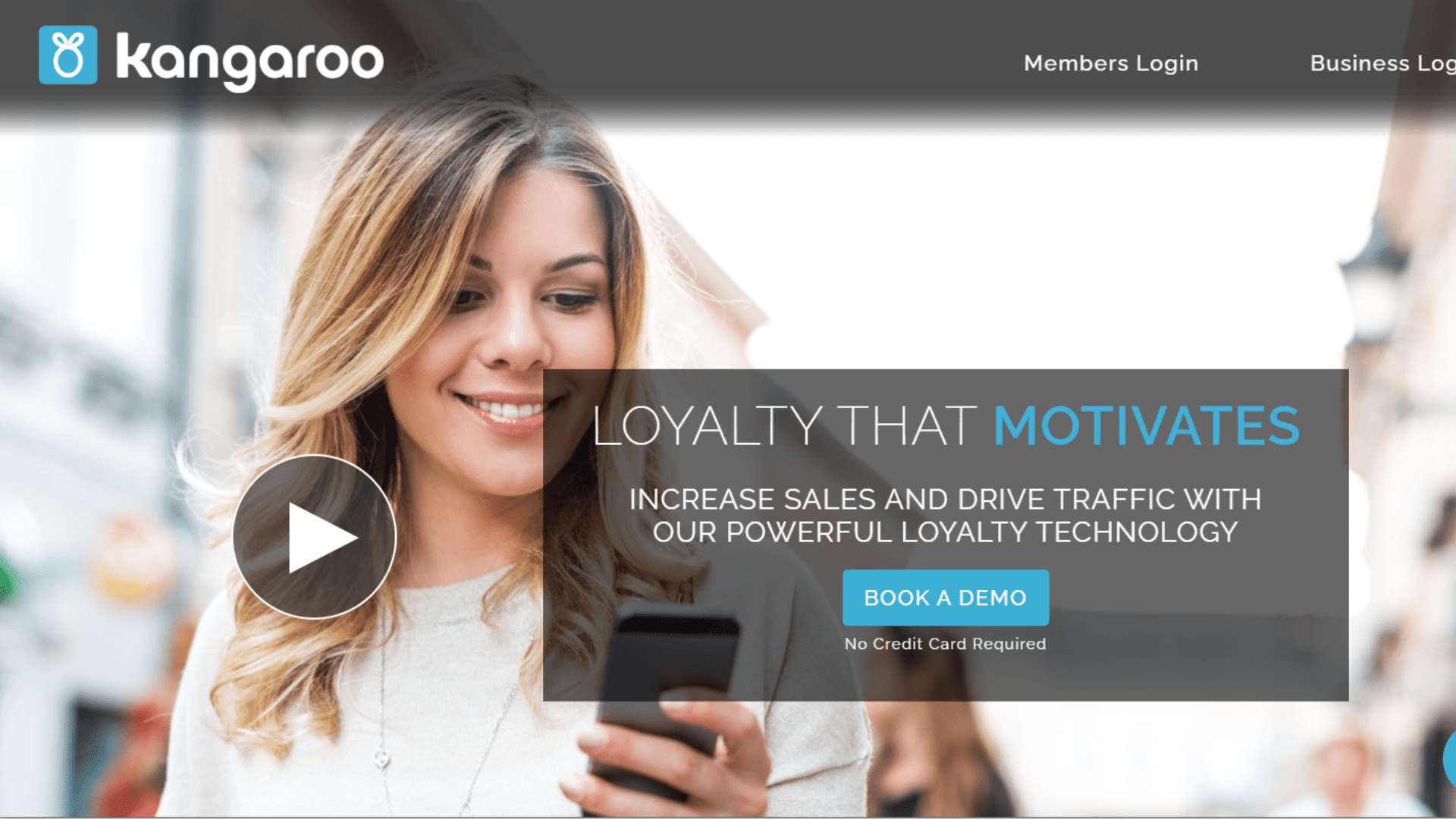 Kangaroo has a primary focus on businesses with a physical location such as restaurants, cafes, grocery stores, gyms, retailers and more. These businesses can sign up to Kangaroo and create a motivational loyalty program that encourages customers to not only shop at stores but recommend them to their friends and family. Their integrated analytics platform allows business owners to access their information on any device as well as receiving updates via email and SMS. An intriguing feature is their ability to send push notifications to participants based on their geolocation.
Features
A variety of engagement tools such as traffic booster and geo activated notifications
Personalized dashboards for participants to match your branding
Easily add new customers to the program whilst they are with you
Various reward options
Branded gift cards
Social media referral tool
Pricing
Kangaroo offers only one plan at an affordable price point:
Go Ultimate at $149/month plus a one time setup fee
There's no trial available but you are able to arrange a demo from their website.
SaaSquatch
Apart from having a great business name, SaaSquatch allows you to create manage and track special offers, referral programs, and loyalty programs within one piece of software, allowing quick launches. They claim to be one platform to reward them all and engage with customers, advocates, influencers, and employees all in one place. Campaigns can be run in a multi-tier fashion with a variety of segmentation options for rewards.
Features
Participant segmentation
Web and mobile use
Rewards can be triggered on multiple activities
Analytics and insights from a robust dashboard
Pricing
SaaSquatch offers three plans but only has pricing available for one:
Pro is priced at $1,750/month for up to 200,000 participants
Enterprise is price on application for up to and beyond 1,000,000 participants
Managed is also price on application for up to and beyond 1,000,000 participants
There's no trial available but you are able to schedule a demo from their website.
Brandbassador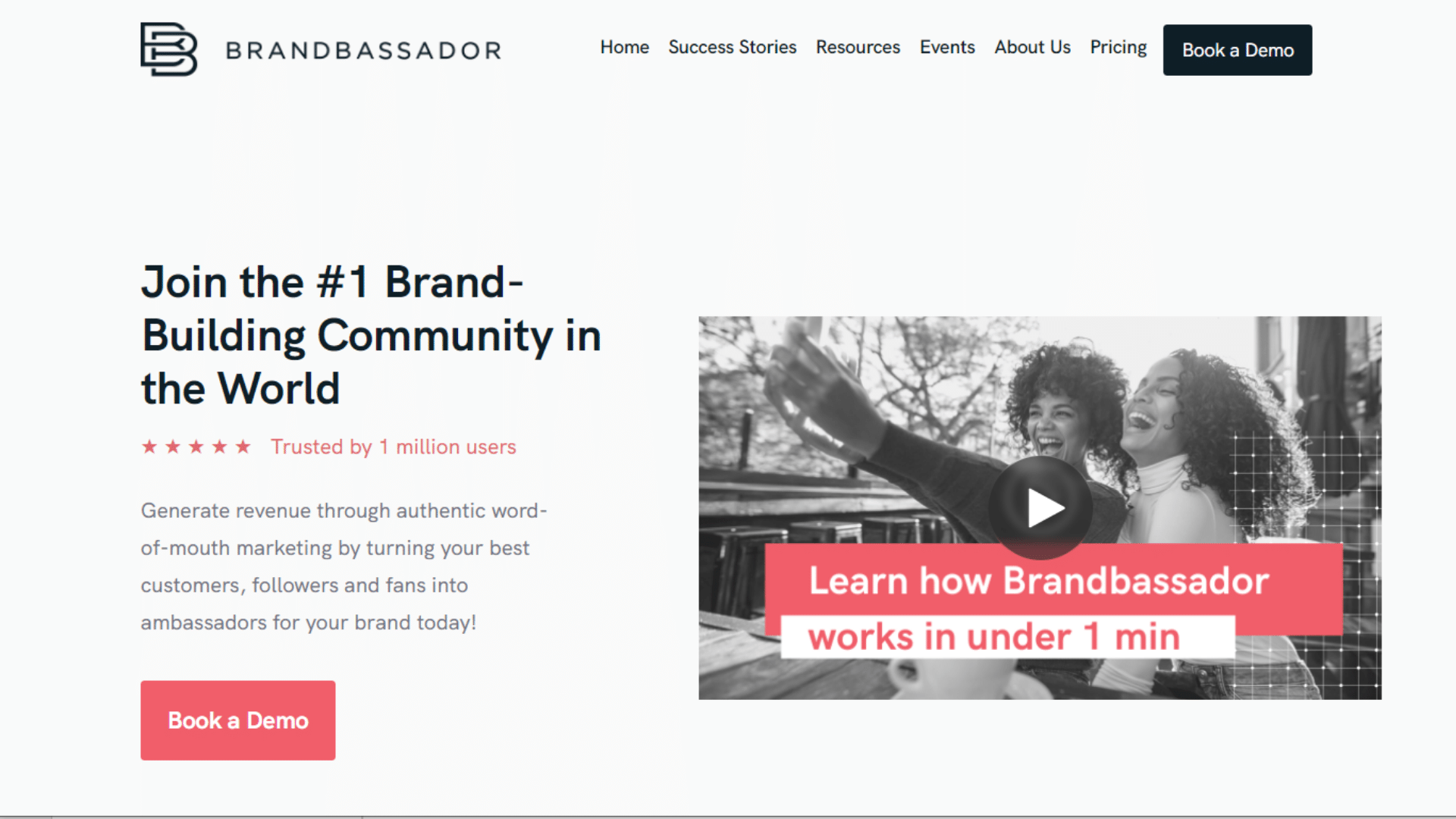 Brandbassador aims to create whole communities that promote your business though user generated content, brand awareness, and generally creating a buzz about your business. You're able to track social engagements that are created by each brand ambassador, individually track revenue generated by certain discount codes, and optimize campaigns based on tracked data. Ambassadors can be rewarded in multiple ways, including commission, gift cards or free products, all of which can be claimed directly from the platform.
Features
Social engagement tracking
Variety of reward options
Customisable signup page
Unlimited ambassadors
Mission maker option to generate miniature campaigns
Pricing
SaaSquatch offers two plans but no pricing is available:
Growth - the standard package
Pro - with premium onboarding and a dedicated success manager
There's no trial available but you are able to schedule a demo from their website.
Key Takeaways
Customer advocacy software tools allow you to take the legwork out of managing your horde of adoring customers and fans. You're able to automate almost all of the process within the campaign and happily watch as leads, sales and purchases come flooding in. If you're looking to try a customer advocacy software, why not sign up for the 14 day free trial with GrowSurf and begin your own referral program today?
Consider a platform that will be able to scale with your business
Look for the features that mean the most of you, and which might just be nice to have
Whilst there might be setup costs and time sinks, the payoff is likely worth it in the end
Request a demo of GrowSurf
Set up your referral marketing program with software that lowers your customer acquisition cost and saves you gobs of time.