Sales and Marketing Definitions
Sales and marketing are the key players in the growth of any business. Marketing professionals focus on producing promotional content that identifies with a brand and targets a demographic.  This activity produces potential customers, or leads. Marketing gets a proverbial foot in the door, then it's the responsibility of sales to build a relationship; sales puts a person to the product or company.
It's the goal of sales professionals to take the leads marketing talent generates and turn them into paying customers.
Simple symbiosis. Without marketing, there would be no sales, and without sales there would be no need for marketing.
What is Marketing?
The purpose of  marketing is to connect a company with potential sales.
Think of it as a "friend of a friend" scenario. Tim and Adam are co-workers, while Adam and Amy are friends. Amy is moving and needs to sell her car. Around the water cooler, Tim mentions to Adam that he needs a small car to commute to work so Adam gives him Amy's number. In this scenario, Adam plays the role of Marketer, Amy, the sales department and Adam the lead. After Adam connects Tim to Amy, Tim isn't required to finalize the transaction between the two parties but he played a key role in their exchange.
Sales and Marketing operate in a similar manner. The goal of  marketing agencies or departments is to make sure the product or company is visible to as many potential customers as possible in a way that is attractive, engaging and for the most part, accurate.
Popular marketing channels include:
Once marketing has generated leads, the sales team is responsible for converting those leads into customers.
Subscribe to GrowSurf
Get our weekly newsletter for our latest referral marketing guides.
Error subscribing! Please try again.
What is Sales?
When a marketing team is effective, interest in a product will produce leads and these potential customers are then the responsibility of the sales team.
Sales departments are often the first point of human contact a lead makes with a company. Sales professionals develop personal, one-on-one relationships with customersto establish trust in a company or brand with the goal of converting a lead into a customer.
The initial goal of a salesperson is to define the needs of a customer. By doing so, sales people develop an understanding of how an individual may benefit by becoming a customer of the company. If a customer doesn't believe they have anything to gain by becoming a customer, it's unlikely they will be eager to open their wallets. Effective salespeople are excellent at emphasizing the advantages of becoming a customer.
Mechanically speaking, good sales techniques operate much like a trip to your family doctor. At your visit, you explain your symptoms then the doctor identifies a need for improvement. Using their expertise, a doctor will recommend the best course of action to take or a product to improve your condition.
The same theory applies in sales. People put trust in sales professionals to make the best choices for their well being. Customers rely on sales people to choose the best product to meet their needs, and make the product available to them. Good sales teams make customers feel confident in their choices. This makes sales professionals excellent brand ambassadorsfor their company.
When a customer has decided they want to invest in a product or service, Sales teams are responsible for facilitating and finalizing the transaction. Sales departments will prepare quotes and negotiations for review by the customer and assist customers with any financial or legal documentations needed to close the deal.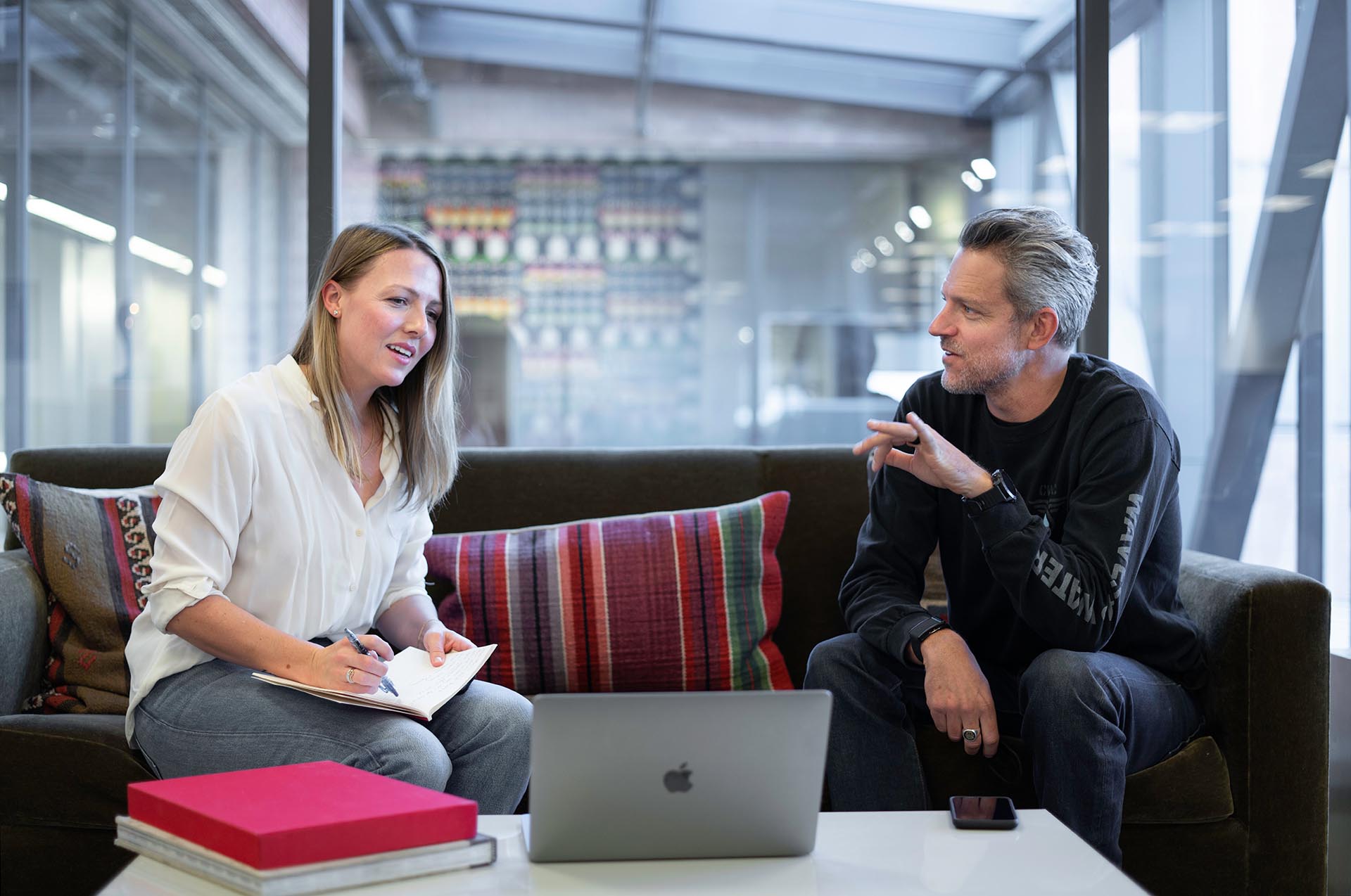 Sales Goals vs Marketing Goals
Marketing teams work in unison with sales to identify a demographic then produce personalized content and make it visible to the target. The goals of marketing focus on brand awareness, creating interest in a brand and generating leads. Without a strong marketing department driving potential consumers in the door, businesses may never be able to achieve their overall sales goals.
Salespeople represent the product and company on a personal level. The goal of sales is to facilitate conversions and generate revenue for the company. Without an effective sales team working to retain the interest of the lead, conversion may never occur.
When working in unison, sales and marketing teams are the driving force of a company's success. Businesses that align their marketing and sales experience faster growth. A collaborative effort ensures the most valuable audiences are being reached with content that represents the product in a way that is true-to-life.  
The Differences Between Marketing and Sales
While it is best when the two entities work together to achieve a common goal, the differences between sales and marketing are found in how they function and their short term objectives.
Marketing is responsible for making a business visible and attractive to the target demographic.
Sales is responsible for turning leads generated by marketing into customers.
Marketing produces promotional content that engages the target audience. This content may be served in multiple channels, such as referral programs, social media and blogging.
Salespeople personally represent a product and develop relationships with potential customers.
Request a demo of GrowSurf
Set up your referral marketing program with software that lowers your customer acquisition cost and saves you gobs of time.