The Benefits of Hiring a Virtual Assistant
Being an entrepreneur is not an easy task, especially if you are a first-time business owner. There are a lot of things that you have to take care of. You have to deal with marketing, operations, sales, customer service and more; that too while ensuring the business growth.
The most excruciating part of doing everything on your own is to let go of the control when you grow and hire people. As a founder, you have done everything, taken every decision, and it has worked for you. It takes time and effort to trust someone else for a crucial decision that has the potential to alter your journey.
Startups have the power to shape the economy and generate new jobs. There are almost 28 million entrepreneurial ventures in the United States and approximately 75% of the net new jobs are created by self-employed entrepreneurs which represent 99.7% of all U.S employers.
Hiring an employee that understands and respects what you are doing as a startup is a complex task. They need a certain mindset to understand a work culture that demands their undivided best. The employee will need to look at things from a startup perspective.
To comprehend the startup ecosystem, employees also need to go through a certain learning curve. It's an individual journey of maturity and independence that prepares the person to be startup-ready.
Before we deep dive into the problems and the solution of hiring a resource in the early phases of a business, let's take a look at the startup ecosystem and how it is different from a corporate job.
The Startup Ecosystem
'Ecosystem' is a commonly used word in the business community and within this system, internal and external factors play a major influencer role. For established corporations, the impact of these influences can be limited, but when it comes to a startup, each factor plays a crucial role.
When managing a fledgling business, you have to hover between the opportunities, the risks, and how you will manage the fallout.
The resource you hire would need a strong and analytical mind who can take calculated risks but they also have to be okay with failure. They have to take responsibility, learn from it, and come up with a better plan to compensate for the fallout. All these abilities are attributes of a well-formed mind with an impeccable understanding of how a business works.
It's a tough job, hiring and managing such employees—especially when you are a startup. It's like solving a riddle! A simple solution to this riddle could be remote employees also known as virtual assistants.
Hiring a remote employee could give you space where you as an entrepreneur can transition from that controlling phase to the delegating phase.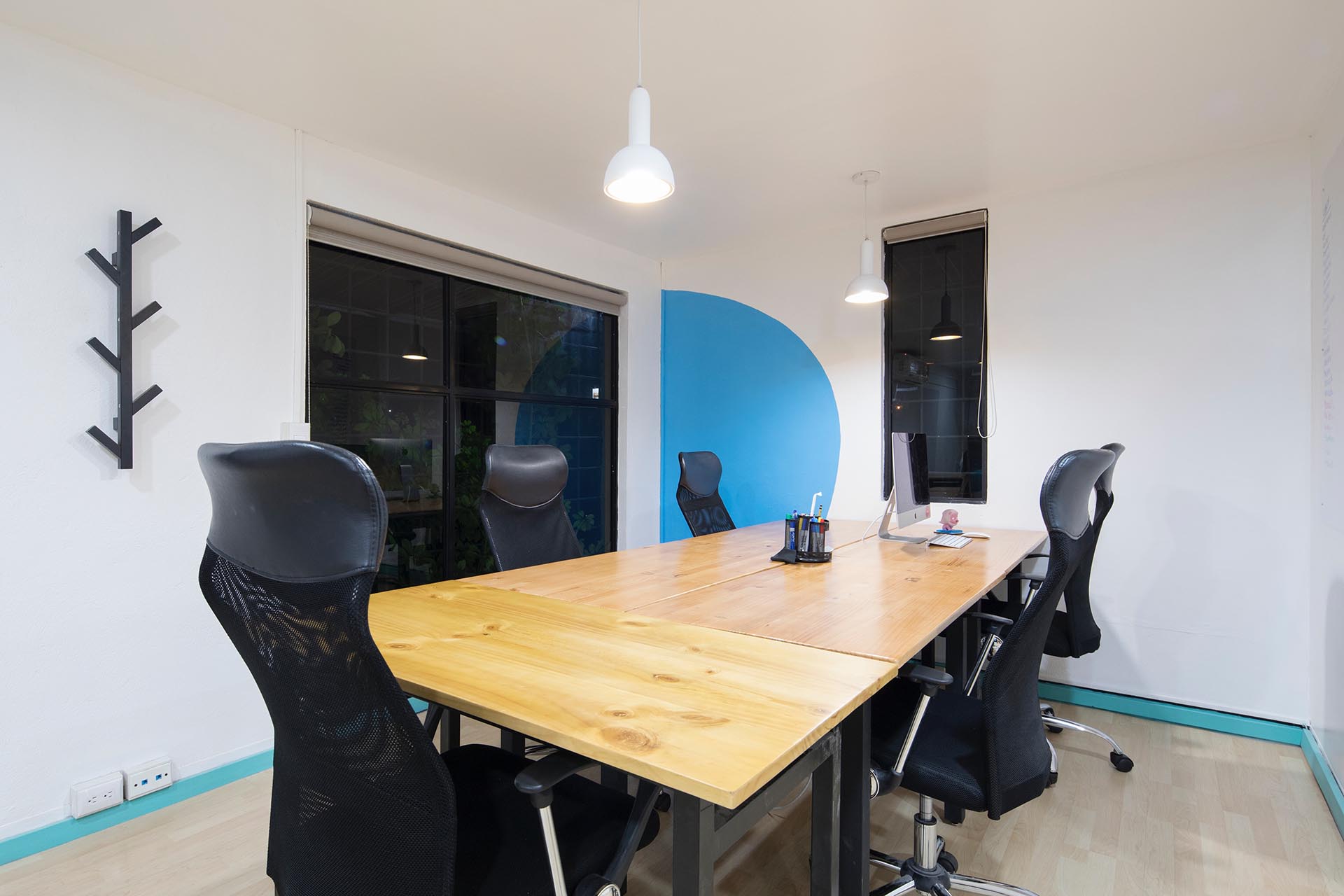 Why should you hire a virtual assistant?
Professionals who choose to be virtual assistants have a sound understanding of how a startup works and their understanding of how demanding the job can be, is your biggest asset. You can hire virtual assistants through 3 different ways:
Virtual Assistant Marketplace
Agency Managed VA
Directly through networking
They all have their pros and cons, but I always advise my entrepreneur friends to hire a virtual assistant through a fully managed agency. Why? Because it comes with additional accountability and hassle-free resource management.
In a managed VA agency, you get virtual assistants who are trained to cater particularly to startups. Agencies hire virtual assistants, train them and if required teach them—how to manage and perform better in the startup ecosystem. This rigorous scanning and training process prepares employees to serve a specific purpose and excel in that.
You can hire a virtual employee for any domain that does not require a physical presence. Some of the popular areas for hiring virtual assistants include:
Social Media Management
Business Managers
Administrative Assistants
Research Analysts
A well trained professional virtual assistant helps a startup in many ways. Let's take a look at a few of them.
Profound Understanding of the Startup Ecosystem
Startups are in the early stages of evolution; they have to take certain risks and if the risk turns out to be a mistake, then the pressure of performance will increase exponentially. This pressure will be equally shared by the business and by the employee.
It takes a calm mind to work under tremendous pressure and still performs to the best of their potential. startups demand immense patience and nerve.
Agency-managed virtual assistants are trained for such scenarios. They are groomed to handle an intense situation and yet keep themselves composed to find a solution.
This will be the biggest asset for you as an entrepreneur. Finding someone who is in the same boat will be a blessing and a catalyst for success.
Subscribe to GrowSurf
Get our weekly newsletter for our latest referral marketing guides.
Error subscribing! Please try again.
Ownership of Delivery
Virtual assistants are usually highly trained and motivated professionals. It's the basic requirement of a remote worker regardless of whether they manage themselves or through an agency.
The relevance of a virtual assistant is determined by their ability to make a difference and taking ownership of what they do. Every VA is aware of this fact, and that makes it easy to ensure that you do not have to manage the delivery and performance of the individual.
When you hire through an agency, you will get an additional layer of management that you are usually not aware of, and it's a deliberate decision to keep it behind the curtain. They want you to trust the resource but be there to ensure the VA is performing either beyond or at least as per the expectations.
Agencies develop automation for the delivery mechanism through processes and AI-based software, it's their core of quality assurance in the system.
Easy Hiring Mechanism
Hiring an employee is tiresome and expensive and even after you do the hard work and spend the money you can never know if the hired person is a good fit for your business or not. This is one problem that the virtual employment space has solved significantly.
In the remote workspace, you can hire someone for just one project. You will have a chance to see them in action and they seem like a good fit, then you can go ahead and hire them for a full-time employee.
It is one of the best offerings of virtual employment, you can actually test the person on different levels. You are not restricted by one or two conversations but work with them on one project and take it further.
Tailored Solution
As a business, sometimes you need a resource to solve just one problem or look after a particular aspect of the business. In the traditional setup, you cannot choose to customize the solution. You will need to hire a full-time resource with a specific skill-set.
Virtual space has solved this problem in an unconventional and practical way. With remote employment, you can hire someone for a particular problem or on an hourly basis and let them help on multiple projects.
It creates an effective and sustainable resource hiring mechanism for startups. You can choose what you need, at a particular point in your journey and increase or decrease the bandwidth as per your requirement.
Cost-Effective Onboarding
When you hire an employee, there is a certain cost attached to the hiring process. After hiring you also have to spend on initial training of that resource, it's a cost that will take a huge chunk of your human resource management expenditure.
Virtual employment has almost eliminated this cost. Since it's the agency that hires and trains an employee, you do not have to spend anything additional.
Just one day in the orientation and the new hires could be ready to start working for you.
For big corporate giants, the reduction of this cost may not be significant, but for startups it will create a huge difference.
Hire from the Global Talent Pool
By just eliminating one barrier—physical presence, the virtual world has opened a door to hire a global professional within your budget.
When someone just needs a laptop with an internet connection to do the job, their location becomes irrelevant. It also implies that you are not restricted to hiring only from your local area or a candidate needs to relocate.
You can hire anyone from anywhere without paying anything additional. What could be better for a business than hiring an effective resource from a global pool?
Focus on Long-Term Strategy
Usually, small businesses lack investing in long-term goals and they have their reasons. It takes consistent money, a dedicated resource to follow these goals. As they do not have an immediate impact on the business, they often get neglected.
With a flexible resource hiring capability, you can now act on those long-term goals and start implementing the strategies that will help you prepare for tomorrow's growth.
Starting to work on a long-term strategy could be a game-changer for your startup. It will facilitate growth and help you create a loyal customer base.
Work on the Bigger Picture
With an additional resource to help you out in the business, you can focus on the bigger picture and develop strategies on how to achieve the goals. Moving the needle on key performance metrics becomes easier when you have more time to think about the bigger picture.
You can even use the help for a second opinion or a brainstorming session. You can give perspective and they can tell you how to implement the plan.
Most VA's are well versed with the implementation and how to build or leverage tactical advantages. They usually come with a well-versed experience in implementing a strategy.
Small and Effective Team
If you have a small team that can effectively manage and grow the business, then you are off to a great start. Small teams are low maintenance and most of the time, team members are self-motivated.
They look out for each other and help facilitate growth—among themselves and for the business.
A small team will have a better connection and faster resolution-making ability. It can facilitate exponential growth and better return on your investment.
Frees Up Valuable Time
A virtual assistant does not only help you grow your business but can also help you manage your personal tasks. If you hire a virtual assistant to help you with daily tasks, you will have more time for yourself.
You can use that time for things that you love to do and rejuvenate yourself. It will help you keep calm and be ready for upcoming challenges.
Be vigilant to your mental needs and never forget to invest in your well-being as well. It is equally important.
Virtual Assistants Can Change Your Business
Hiring a virtual assistant could be a game-changer for your business, it has so much to offer. The only decision you need to take is at what stage of your business journey you will need to hire a VA.
It is crucial to determine what is the right time for you to expand your human resources. Once you decide to expand, invest your time in creating a detailed scope of work for each employee.
This scope of work will act as a guide and delivery standard on what tasks the virtual assistants should work on.
Divide the scope of work into 3 parts:
Daily, 
Periodic and 
One-time.
You may require a little hand-holding when you get the first employee onboarded. Once you set up processes and automations, it will be an easier way to hire and sustain virtual talent in the organization.
Subscribe to GrowSurf
Get our weekly newsletter for our latest referral marketing guides.
Error subscribing! Please try again.