If you've been carrying out your research on referral programs chances are you are beginning to feel that they're the right move for your business. The idea that others could be doing your marketing for you, expanding your client base and therefore revenue just seems like a foolproof strategy and one which you should launch into immediately.
Leading Indicators of Referral Program Success
The stats make referral programs outrageously attractive. When we, at GrowSurf, began to run the numbers and conduct our own research into referral marketing statistics we were impressed, and we're already in the industry! Remember, referred clients are around 4x more likely to make a purchase than cold organic clients (Nielson). That alone should have a huge impact on your revenue bottom line and make referral programs enticing.
There are a number of signs that you should look out for which will likely indicate a successful referral program down the line. If you're not seeing these signs within your own business at this point then it's likely the case that you should consider other business issues first. For example, if your business is struggling to bring in customers organically, you're finding that customers aren't happy with your customer service or clients are moving on after working with you once. T hese areas will need attention before embarking on a referral program.
Once you're convinced that your ship is tight on the above, it's time to look at your business and see whether you already have the signals that your referral program is going to be a success. We've pulled together these 5 key signs to look out for.

Already seeing these signs in your business? Then it's time to launch a referral program!
1. You have organic referrals coming in naturally
Organic leads are some of the best you can get in business. They show that people are actively finding your business, liking what they see after initial research and are reaching out to work with you on their own volition.
Many organic leads come from friends and family sharing their experiences with a brand, therefore they can be referred to as organic referrals. Typically this is through word of mouth, but that doesn't mean that you have to be running a word of mouth marketing strategy. Organic referrals can all happen naturally without a plan in place.
Essentially, if people are sharing the word about your business in a positive way then it means that they must have had a positive experience with your business. They might be taking the time to share their feelings in person with friends and their network, they might be taking the time to write a review online or they might simply share a social media post that you've created. Whichever method they choose, they are creating opportunities for organic referrals.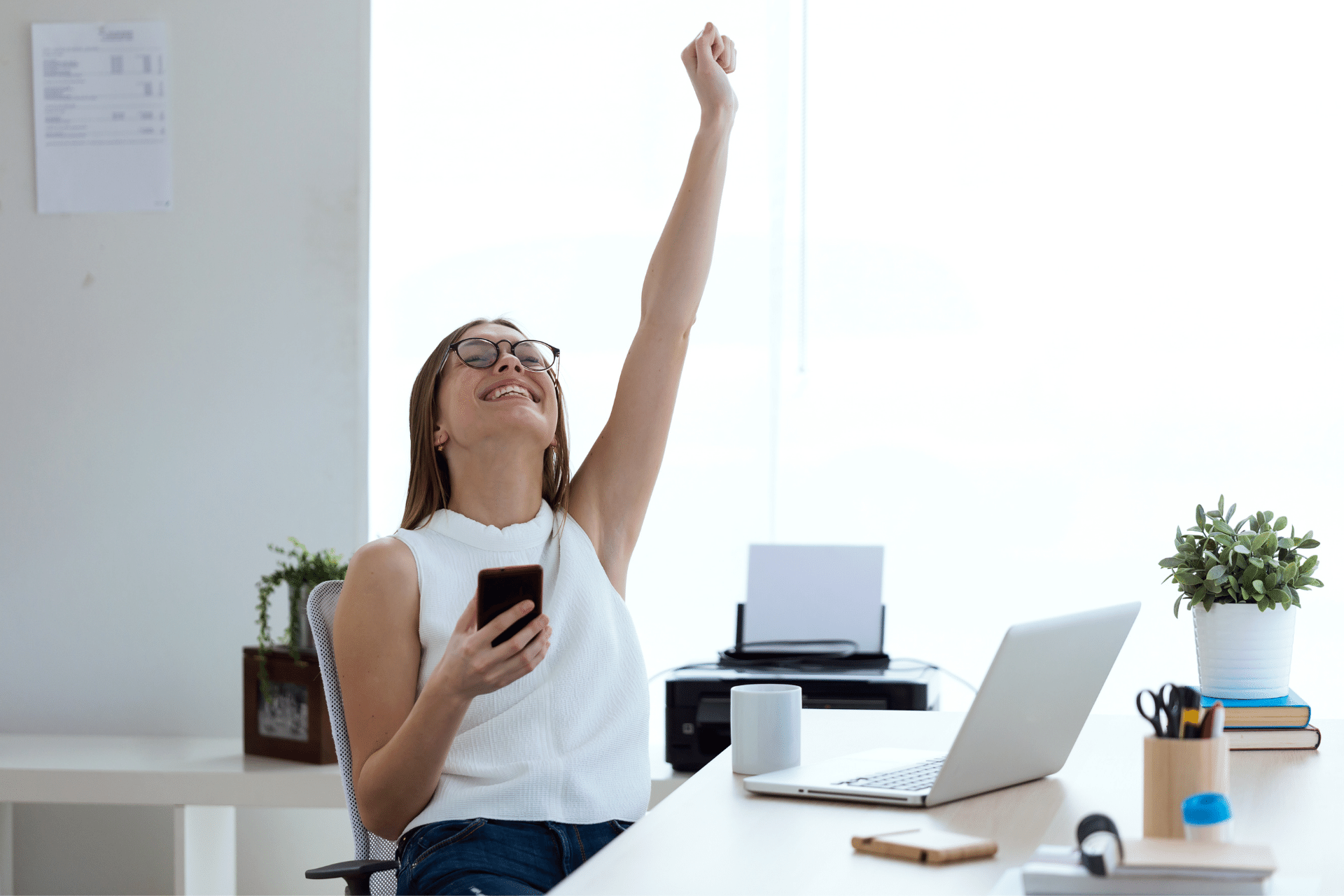 When creating your business, no matter which marketing strategy you decide to use, you will need to have a solid online presence through your website, social media and other potential acquisition channels. Thankfully, there are lots of options but spreading yourself widely online is a great strategy as it facilitates the opportunity for organic referrals as easily as possible.
Identifying Organic Referrals
There are three core areas that you might be receiving organic referrals; organically through your website and online platforms, review services and person to person referrals.
Your website and online platforms: 
Your own website and your social platforms (alongside other online platforms) are key in securing organic referrals. People might come across you naturally in their searches (even more reason to invest in search engine optimization (SEO)), or they might come to you directly after a word of mouth referral. The vast majority of people will turn to Google after receiving a recommendation. Their connection making the referral will have done so in good faith but now they will want to confirm that recommendation by checking your brand out themselves. No presence, no confirmation.
Review sites and services: 
There are a plethora of different review sites out there for you to pick from such as Capterra, Facebook, Trustpilot, plus you can host your own reviews on your website. Simply going so far as to have your business listed on these sites could begin to garner your business referrals as people consider the market and browse to see who is offering what they want.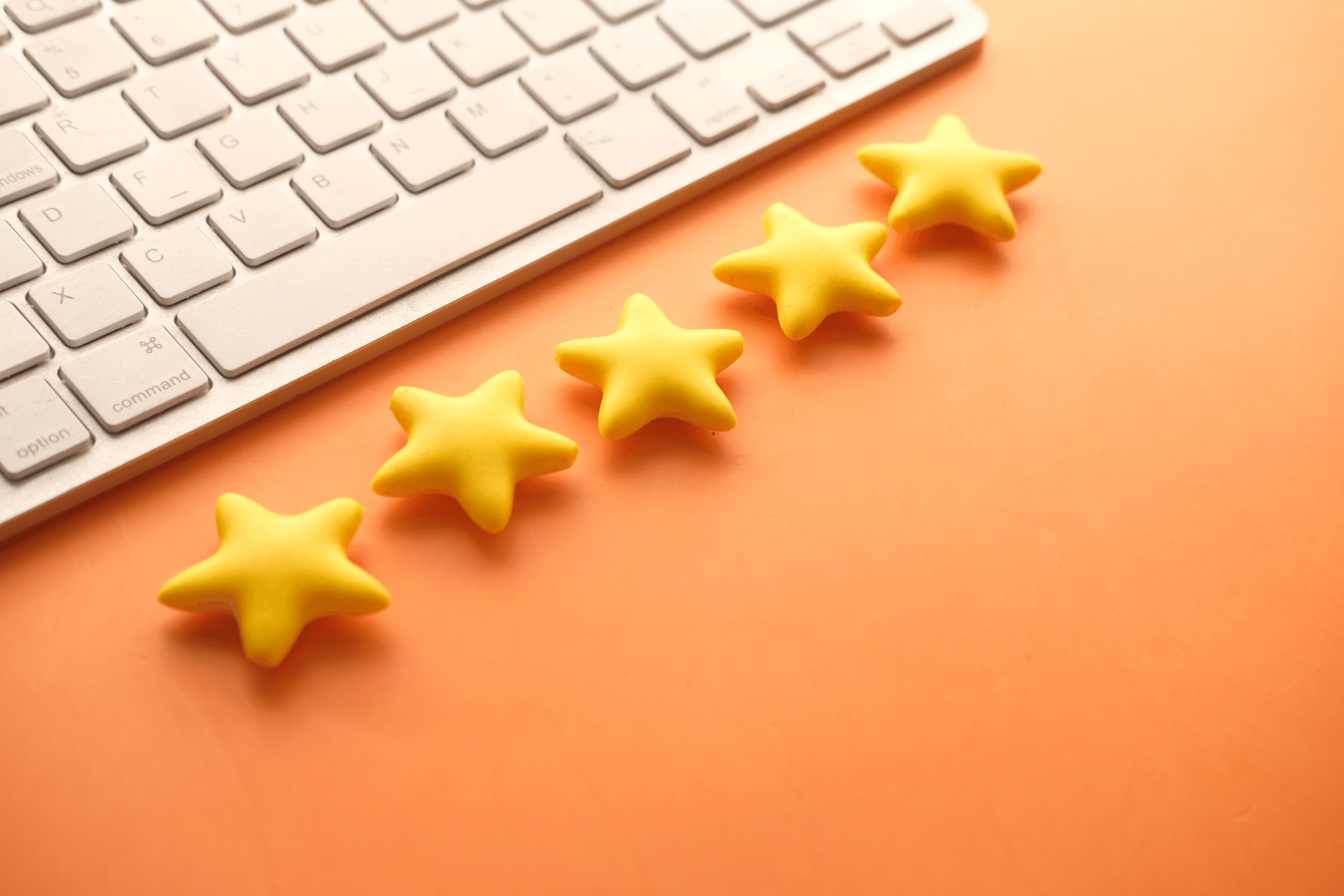 Brands often worry about negative reviews on public sites such as these and the impact that they could have on their business' reputation. The best way to work with negative reviews is to take the time to understand the writer's issues, respond calmly and see if the situation can be rectified. Chances are that by providing customer service like this you could end up retaining them as a customer.
When customers see these reviews, and especially positive interactions with the brand themselves, it can act as a referral by itself.
Person to Person Referrals: 
These are the classic referrals that are happening organically simply because people like working with you and your brand. They're the ones that feel great. The bottom line is that if people are already doing this without an incentive provided by a referral program, they will definitely do so when rewarded.
Join us for an on-demand webinar
A demo showing how GrowSurf works with helpful referral program best practices for success and more!
2. You offer world-class customer service
Putting the customer first should be at the front of every business plan. Following that it's only right that customer service is high on your agenda, after all looking after the customer makes for a happy customer experience. Happy customers equals retained customers, referrals being made and generally a flourishing business.
Offering world-class customer service is another level. It's one thing to say that you're willing to answer the phone and help with their query, it's another for a customer to feel that you couldn't possibly do more for them. There are, as with our previous point, three core indicators that you're winning at providing customer service; every customer is treated to the same excellent experience, you're told your customer service is great by the customers, and customer relationships are easy to build.
Every customer experience is the same
Whilst this might seem like it flies in the face of offering a personalised service to each customer, if you're in a position to offer a quality, enjoyable service to one of your customers you need to be able to do so to every customer that works with you. This means that those who are paying more get the same customer service experience as those who are paying less. And it should always be excellent.
Being consistent across the board is key. The best way to do this is to always think that your customers will be talking to each other about you. As mentioned above, even though you are offering the same quality of service to every customer, that doesn't mean it has to be the same service to every customer.
Personalisation goes a long way in the customer service world, and this doesn't have to mean an impossible amount of work. Many aspects of personalisation can be automated. Sending anniversary emails, personalised recommendations based on past purchases, and asking for customer feedback can all be set up to happen automatically but go a long way to developing a great customer experience.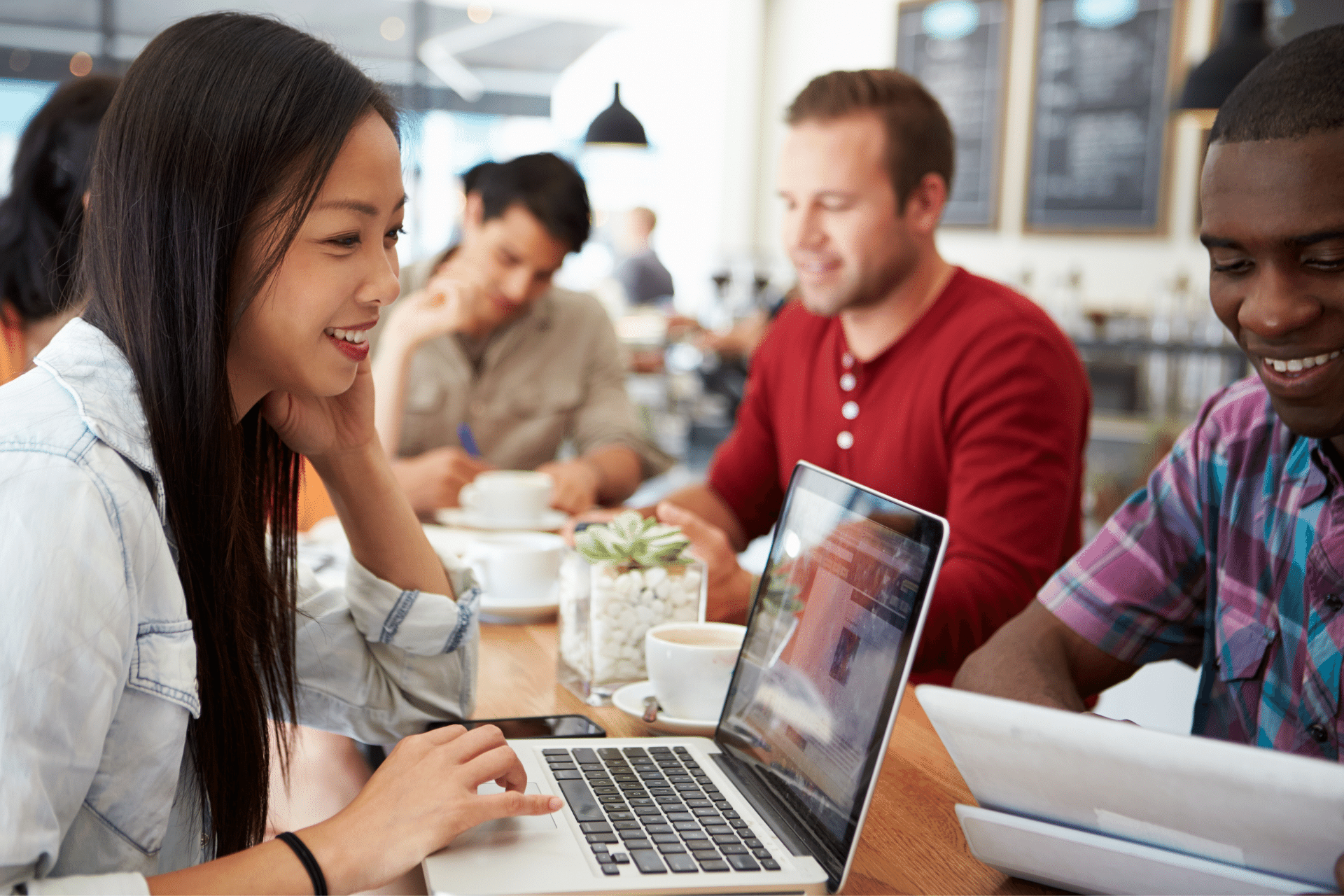 Customers tell you your customer service is great
This is straightforward, you'll have a good grasp of whether your customer service experience is good because customers will tell you so. This might be shown through reviews or a customer satisfaction survey. The great thing about getting positive feedback from customers is that it opens a direct line of communication to them in which you can easily ask them for a referral.
Customer relationships are easy to build
If you've taken time to nurture long term relationships with customers then the chances are that they will tell others about this. If you find this process straightforward to accomplish then you will certainly be an easy to refer business
If you find that your customer service experience is great across the board, your customers are telling you so and that you're nurturing great long term relationships with those customers then you'll find it easy to implement an efficient referral program.
3. You have strong customer retention
Retaining customers is often overlooked when it comes to marketing and sales strategies. Many companies fall into the trap of chasing new sales rather than focusing on keeping clients who already work with them.
If your business is in a position where customers keep coming back then you're already a long way to building a long term, sustainable business. The retention of customers means that they are already loyal to your business. This, in turn, means that they are far more likely to be willing to and actively participate in a referral program.
Retention marketing focuses on building customer loyalty and showing appreciation when customers do return. They should be looked after in a way that they feel you are personally addressing their issues and, importantly, you show them that you appreciate their business.
4. You have a strong Net Promoter Score
Net Promoter Score or NPS is a metric which can be applied to customer satisfaction surveys to measure just how likely customers are to refer you to their network. The score is usually calculated by asking the question, "How likely are you to refer us to your friends and family?" The answers are marked using a scale of 1-10 with segmentation applied to create three sections, those who scored 1-6, 7-8 and 9-10.
If your business is regularly scoring the majority of people in the 9-10 bracket then it means your customers are called Promoters and are actively telling their network about your business and would likely participate in a referral program.
5. You have strong word-of-mouth marketing
Word of mouth marketing is hard to measure and even harder to track, most of the time businesses will simply think that people are just naturally finding the business and that's it. Especially if they aren't communicating actively during the customer journey. If your business is receiving a great deal of organic leads, seemingly from nowhere, then the chances are that they are coming from word of mouth.
Whilst this might not be measurable it is by no means a bad thing, and certainly isn't a problem that you should be worried about. In fact, it's a marketing strategy that you should consider investigating further and actively pursuing.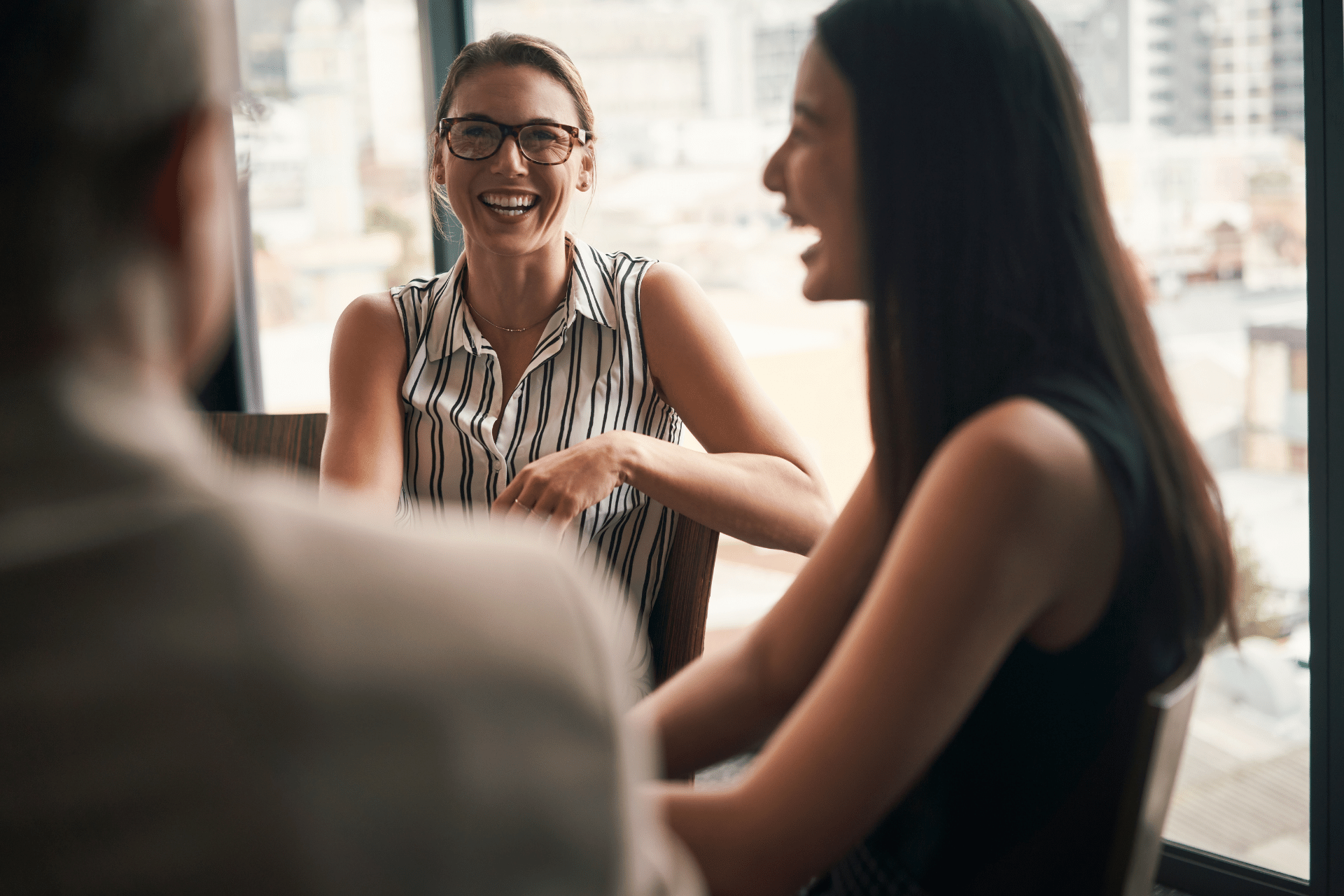 A great part of word of mouth marketing is down to the initial research that you carry out on your prospective clients. Get this right and it should only be natural that they will talk to each other and spread the word about your company. Research goes so far but you won't be able to maximise on word of mouth marketing if your product isn't worth talking about. The product or service has to be good enough that it warrants conversation, without that people simply won't bother.
Developing word of mouth is a step towards developing a referral program. Many see referral marketing as a more formalised form of word of mouth marketing. If your customers are already talking about you and sending referrals, it is implied that they would happily participate in a formalized referral program, especially one that includes incentives.
We currently run 200+ referral programs at GrowSurf and what we've learned is this:

You can know if referral marketing will be successful before even starting.

Here are the 5 leading indicators of #ReferralProgram success 👇

— Chris Tweten 🍁 (@ctwtn) August 9, 2021
Is it time for you to launch a referral program?
Referral programs are a massive step towards huge business growth, referrals tend to beget further referrals and the business grows exponentially from there. In order to make the most of it, be sure that the business is in the right place first, then lay the foundations for success.
Build organic referrals that can naturally segue into a referral program
Ensure your customer service is outstanding
Don't forget current customers, retained customers are the most likely to participate in a referral program
Calculate, measure and act on your Net Promoter Score
Build on the word of mouth marketing strategy within the business so that it feeds into a referral marketing program
Request a demo of GrowSurf
Set up your referral marketing program with software that lowers your customer acquisition cost and saves you gobs of time.