A Deep Dive Into the Streaming Platform's Success
The future of media and content lies in streaming services. Just as Netflix revolutionised the way we consume TV content, Spotify has become the market leader in the music streaming industry since their inception in 2006.
Daniel Ek founded Spotify as a way to combat music piracy whilst compensating artists. Since then, Spotify has grown to having over 345 million users and 155 million subscribers (more than double that of its nearest competitor, Apple Music). This gives Spotify a 34% market share in the music streaming industry, with its rivals struggling to keep up.
This year, Spotify's stock price reached an all time high of $387.44, giving the business a valuation of $72 billion. Lining up exclusive podcast deals with the likes of Barack and Michelle Obama, Joe Rogan, and Prince Harry only suggests the company is only growing further.
So how did Daniel Ek and his team grow Spotify to revolutionise the way we listen to music, and become the world's largest music streaming platform?
1. Create exclusivity by being invite-only
Clubhouse, the audio only social media platform, has taken the social world by storm in the last 6 months. What is making Clubhouse so viral is the fact the only way to join the platform is to be invited by an existing member. This creates exclusivity, makes its users feel special for being a part of the community, and also makes others want to get involved as it isn't readily accessible to everyone.
This same concept was actually used by Spotify when they first publicly launched way back in 2008. New users only had 5 invites to share with their friends, which created scarcity and made the app feel important and exclusive.
Whilst the app was eventually made available to everyone, creating an exclusive referral program helped to build buzz around Spotify before its global launch.
2. Use a Freemium Model to Give Users a Choice
Spotify not only runs a paid subscription model, but they also provide a free version. Users who opt for the free subscription receive ads between songs, which is a part of Spotify's revenue stream.
The freemium business model allows users to freely listen to music, getting rid of the need for piracy. By having a free version of their service, Spotify is able to increase its total user base, and therefore increase its amount of word of mouth referrals. With over half of its total users opting for the free version, these are individuals that not only contribute to Spotify's revenue by listening to ads, but actually are more likely to talk to their friends and family about the service. Just a 10% increase in Word of Mouth referrals increases total sales by 0.2 - 1.5%.
Also, Freemium products are shown to convert 25% better than a free trial model. With Spotify having a very limited ability within the free version, users are encouraged to upgrade to receive higher quality music, offline playlists, and no ads. However they can stay on the free version for as long as they like.
Subscribe to GrowSurf
Get our weekly newsletter for our latest referral marketing guides.
Error subscribing! Please try again.
3. Use Emotional Advertising Campaigns
In 2013, at a time when Spotify began facing competition from the likes of Apple and Amazon, they released their first advertising campaign focusing on the emotional impact of music.
The 3 different video ads showed people enjoying listening to music, and included a narration describing the feelings and emotions the people are feeling whilst listening to their favourite artist.
The year after, Spotify launched its #thatsongwhen campaign that encouraged users to share the emotions and memories attached to their favourite songs. Both of these campaigns were in aid of increasing Spotify's brand awareness, at a time when Spotify only had around 8 million paying subscribers (compared to 155 million today).
Emotional marketing helps to influence people to make a decision. By tapping into human emotions, ads become more memorable, shareable, and are more likely to increase sales.
When you look at the numbers, emotional ads are nearly twice as likely to succeed, cause a 23% increase in sales, and emotionally driven companies receive 3 times as many word of mouth referrals.
4. Partner with Publishers and Music Labels
Spotify collaborates and partners with a number of different publishers and music labels to help increase their digital reach.
Last year, Spotify announced a multi-year licensing agreement with Universal records to secure the streaming rights of their entire catalogue of songs. By building these partnerships, publishers and music labels are able to digitally promote their songs, whilst also helping Spotify to gain further general awareness to their target audience.
Aside from music labels, Spotify also partners with companies like Starbucks, where the 10 million Starbucks Members are able to curate Spotify playlists specifically for Starbucks stores.
Spotify also partners with companies such as Uber, Vodafone and Xbox to increase brand awareness and credibility by being affiliated with other global, popular brands.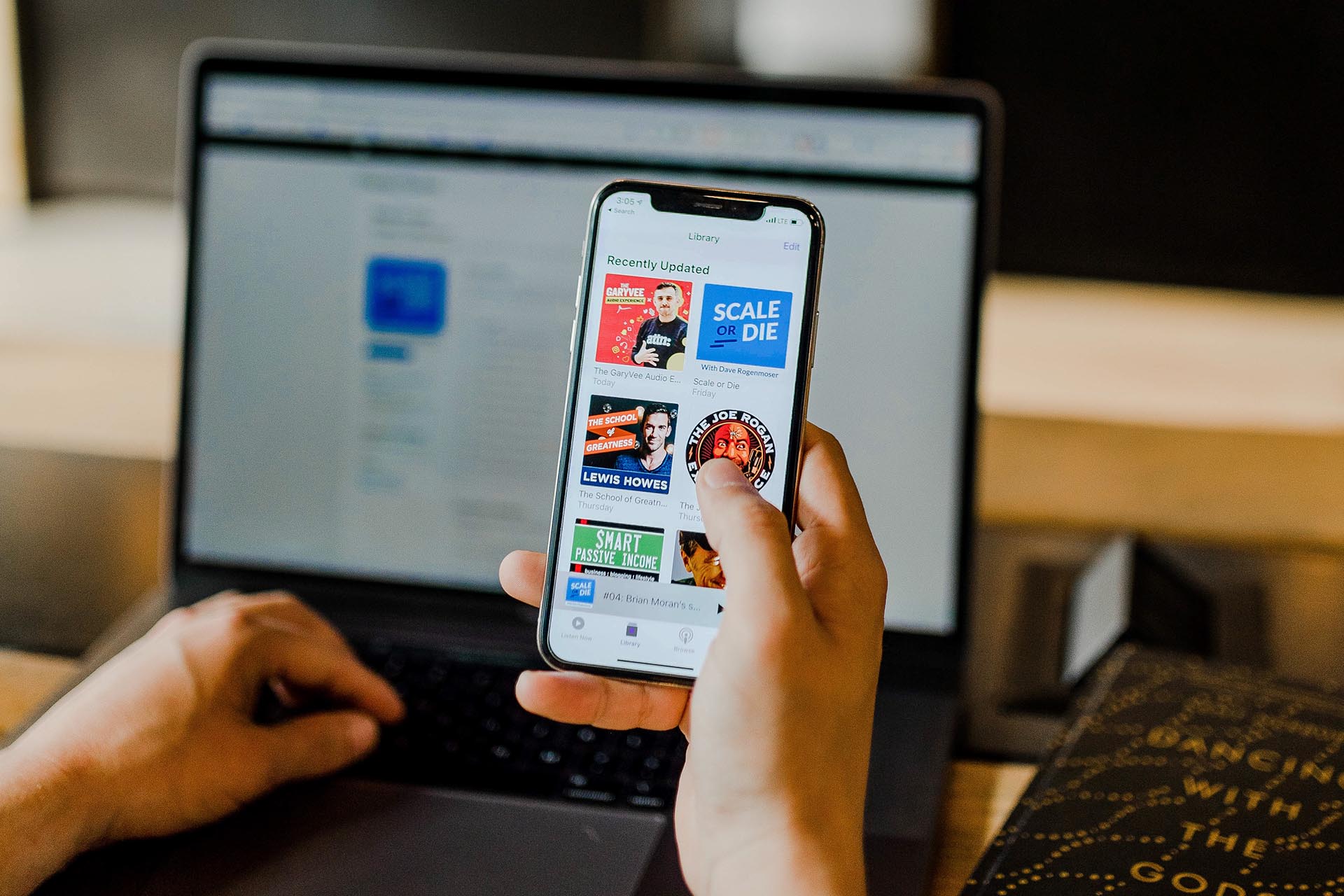 5. Leveraging User Data 
Spotify curates specific playlists that are recommended to its users depending on their previous listening habits.
By using Big Data, Spotify is able to use special algorithms that will know exactly what song to play next, and ultimately create a better customer experience.
Currently, Spotify's best example of leveraging user data is their "Discover Weekly" feature. This provides users with a personalised playlist every week, made up entirely of recommended songs based on genres they enjoy, and includes songs they haven't ever listened to before. The use of all of the data from their 350 million+ users means the platform is able to accurately predict what other songs each user will like.
Another popular feature amongst its users is "Spotify Wrapped". This rolls out every December and shows users statistics based on how they listened over the previous year. Users can see what songs they listened to the most, and if they're in the top 1% of an artist's most loyal followers.
 Recap of Spotify's Marketing Strategy
They generated buzz around the service by making the app invite-only to cause exclusivity.
They have a Freemium version which allows users to listen to music whilst still contributing to Spotify's revenue stream by listening to ads.
They create emotional advertisements to persuade people to subscribe.
They made strategic partnerships (with publishers and music labels) to increase their brands global reach.
They leverage user data and machine learning to create a seamless customer experience.
Request a demo of GrowSurf
Set up your referral marketing program with software that lowers your customer acquisition cost and saves you gobs of time.