Let me guess:
You chose the best incentive for your program, put together the most engaging email, and even created a compressive FAQ page for your customers.
Now the only thing left to do is wait and see customers lining up to join your amazing program.
This is a mistake many companies make.
In fact, the best thing you can do to ensure your program gets the popularity it deserves is to tell your customers about it.
The truth is that all things in life require effort, whether that is being good at your job or building a product, and referral programs are no exception.
From social media marketing and brand ambassadors to landing pages and email automation, the possibilities for promoting your referral program are endless!
In this blog post, we will share 12 different ways to promote your referral program without being too pushy or cringy.
The Tech Giants and Their Referral Programs: How Did They Do It? 
Have you ever heard the story about how Dropbox managed to achieve a 3900% growth in just 15 months?
The company went from only 100k registered users to a whopping 4M registered users – all thanks to their referral program.
You must be wondering:
How did these guys pull it off?
The Dropbox referral program was quite simple: reward people with more free space for referring to their friends but also for accepting an invitation.
But the company did more than just pick a suitable referral program incentive.
They did a few more things that influenced the success of the referral program, and one of those things was, wait for it, GOOD PROMOTION.
They made the referral program part of the onboarding process.
The marketing people at Dropbox knew that the best time to mention your referral program to your customers is when they are most engaged with your brand, product, or service.
So, in addition to filling out some details and tips on getting started, Dropbox integrated its referral program in the onboarding process as the last step.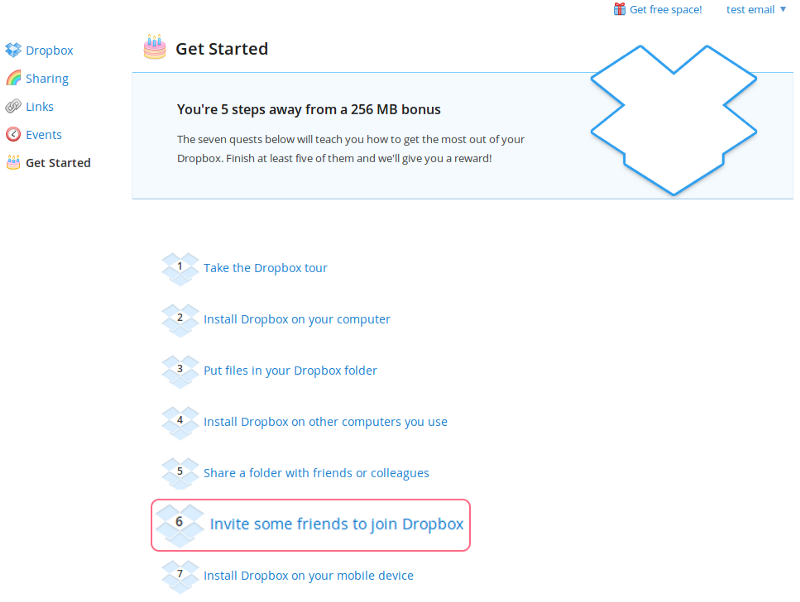 Not only that, they created a viral loop by sending out "thank you" emails.
This was the final piece in the brilliantly created referral program that brought Dropbox millions of new users.
Every time a referral would be successful, Dropbox would send a "thank you" email to the referrer and the referee. The subtle CTA would compel users to refer more people to increase their storage space.
Ultimately, this created a viral loop that motivated users to refer more people than they would normally do.
Or let's take a look at Airbnb's referral program. The lack of awareness about their referral program was a problem for the company. So what did they do?
They A/B tested their emails promoting the referral program to existing users. They were trying to find out which type of CTAs would motivate existing users to share the referral program with their friends and family.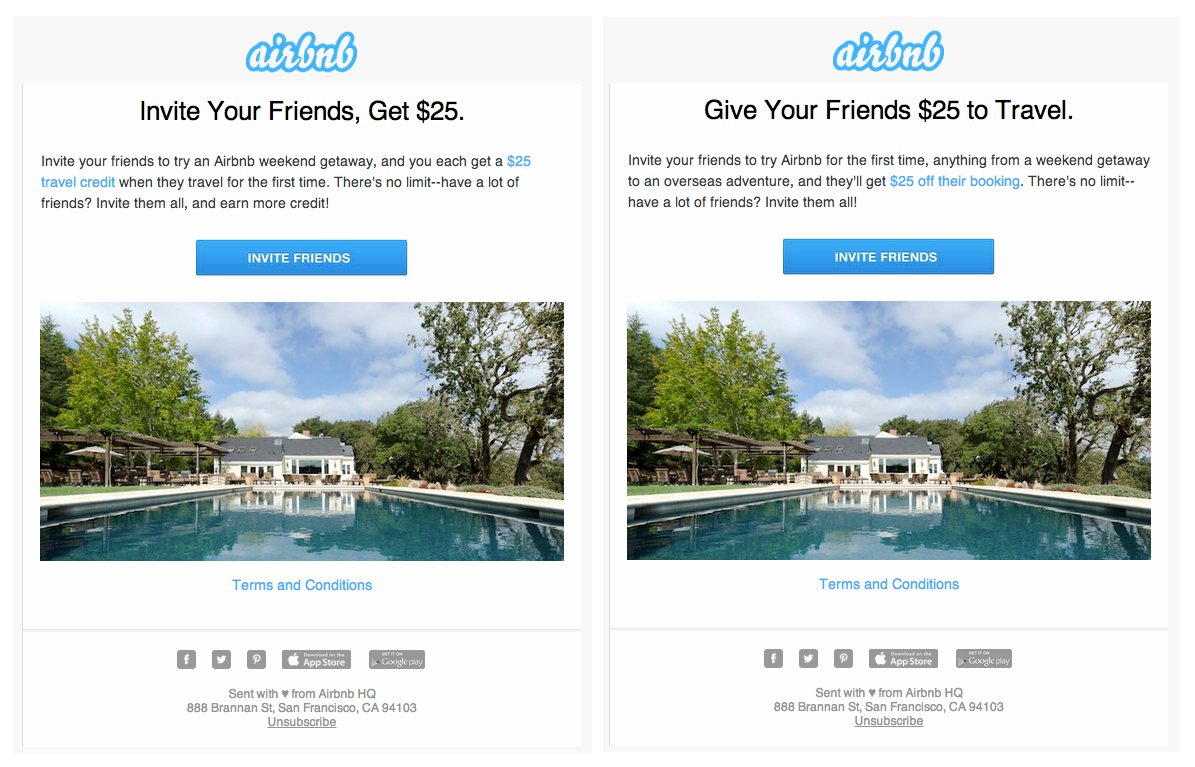 Fitbit is another company that deserves a mention. This tech giant was once struggling to maintain its positioning alongside the dominant companies on the market such as Apple and Xiaomi.
How did they grow into the successful company they are today?
They built strategic partnerships to help increase brand awareness, among other things. Fitbit's 'FitForFood' campaign was a strategic partnership with Feeding America, a charity that focuses on providing food to millions of people across the United States.
Joel McHale was the face of the campaign who shared the promotional video with his 3+ million Twitter followers.
By partnering with Joel and Feeding America, Fitbit managed to get users to engage in a meaningful activity that aligns with their beliefs. This is called purpose-driven marketing and it's a fantastic way to increase brand awareness and customer loyalty.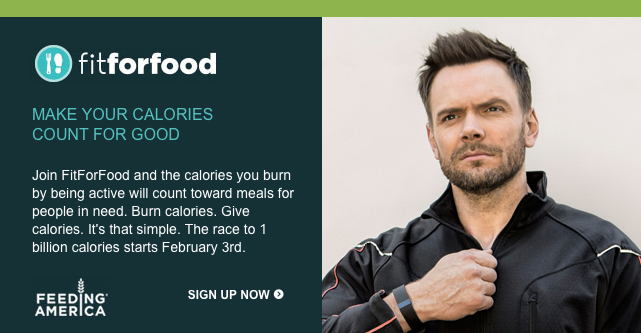 12 Powerful Ways To Promote Your Referral Program
In this chapter, we're going to take a look at 12 super effective ways to promote your referral program and achieve the same success as Dropbox and Fitbit once did.
Let's dive in!
Tip #1: Take advantage of email marketing
Why?
Because emails are one of the most effective means you have in your arsenal.
Get this: 
The average email open rate for all industries is 21.33%.
This means that 20% of your email subscribers will open the email where you'll be promoting your referral program.
It seems too enticing not to include in your promotion strategy.
Here's another tip:
Make sure you craft your emails in a way that they're engaging and enticing to customers.
In short, this means:
A clear and simple subject line
On-point copy where you mention the reward
Personalization for a boost in customer experience
Good design
Strong CTAs
Here's one great example from Treehouse: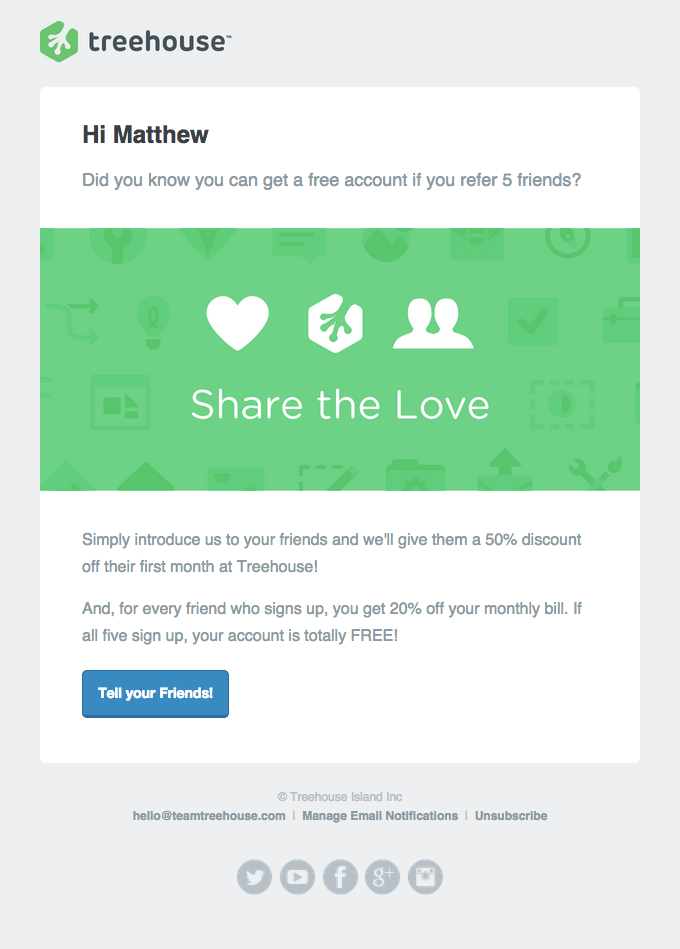 Tip #2: Consider automating your emails
Why?
Because it's twice as fast!
Not only that, but it also helps you save time to focus on more pressing tasks.
This strategy is a great idea for small businesses that aren't able to spend as much on advertising or have limited resources available.
Plus, with email automation, you can send out updates to only the people who are a great fit for your referral program (instead of bombarding everyone). This is called segmentation.
In short, you're delivering relevant content to subscribers based on their geographic location, interests, purchase history, and much more.
For instance, let's say that you have a list of customers who frequently use your service or product. They are the ideal target that would love to hear about your referral program more than, let's say, people who have never purchased from you.
To make the process of automated emailing even easier for your team, consider using a CRM system like Salesforce that will import the data and segment your customers.
Tip #3: Invest in paid advertising 
Why?
Because it has a good ROI!
What's more: 
Paid advertising is one of the best ways to increase your reach, especially internationally.
Paid ads can suit any budget as most social media platforms offer a pay-per-click model that ensures you never exceed your spending limit.
You can target your audience more precisely. For instance, you can select an audience based on device, location, age, interests, job, etc.
When deciding on which social media channels to advertise on, here are a few questions to ask:
What platforms does my target audience frequent?
What are my advertising goals?
What is my budget?
Let's say you have a visual product. In this case, Instagram may be the ideal platform to promote your referral program. If you have a software product and are looking to establish yourself as a competitive company in the tech market, consider promoting your program on Twitter or Linkedin.
Tip #4: Promote it when customers are most engaged
Why?
Because that's when they're interacting with your brand, hence, there's a higher chance they'll sign up for your program.
For example, why not promote your program in your post-purchase messaging? Or why not make it part of the onboarding process, just like Dropbox did with their famous referral program?
Think about it:
Your customer has just bought your product or is in the middle of signing up for an account.
They must be in a great mood and super excited to try a new product/service.
Make the most out of their post-purchase or signing up euphoria by promoting your referral program. One way of doing so is by sending a thank you/confirmation email and including a link to your referral program. Or, you can integrate it in the onboarding process as the last step.
It's simple and it won't cost you anything!
In a way, you're nurturing the relationship you have with your customer. This is a great opportunity for the relationship to grow from a one-time purchase to a long-term commitment.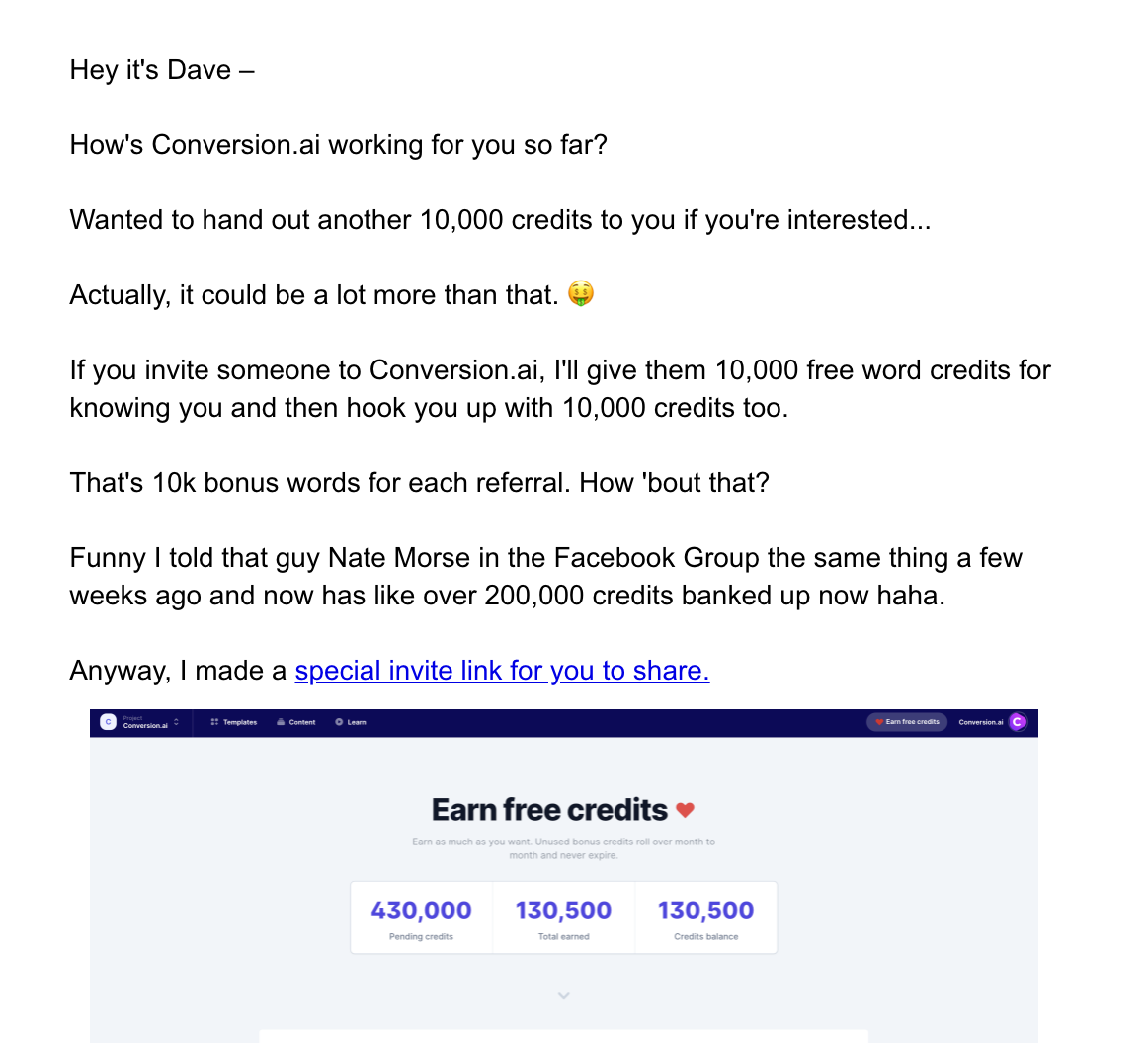 Tip #5: Activate your brand ambassadors 
Why?
Because it's the surest way to increase brand awareness!
Brand ambassadors can help promote your referral program through word of mouth or across social media.
There's no set list of specific tasks a brand ambassador must complete since this depends on your business and unique needs.
However, there are two things brand ambassadors are hired to do:
Promote your brand to their followers . What's more, this promotion should be as organic as possible.

Connect with people . And they do so through storytelling. Storytelling has been a marketing strategy that people appreciate because they feel connected to what the brand ambassador is saying.
With that being said, if you're thinking about working with brand ambassadors, a great strategy would be to ask them to promote your referral program in their social media posts or in any other marketing material they produce for you.
You must be wondering, do brand ambassadors get paid?
Well, this would depend on several factors, including:
Your campaign's goal
Terms you agree with the ambassador
The size of their audience 
Your budget
Here's another great thing:
Brand ambassadors don't have to be paid in cash. Sometimes they receive products from the brand they're working with or gain premium access to their services. They can also earn commissions from the sales made by their promotion.
Request a demo of GrowSurf
Set up your referral marketing program with software that lowers your customer acquisition cost and saves you gobs of time.
Tip #6: Make it visible on your site
Why?
To increase conversions!
You have to make your program easily discoverable to your customers if you want to increase conversions.
Because if customers have to jump from one page to another just to try to locate your program, they'll only get frustrated and opt-out of the process.
One great way to increase visibility is to add a link to your referral program in your website's navigation bar. By doing so, you'll ensure that it's always visible, no matter which pages your customers are visiting.
Another cool idea is to add an "Invite Your Friends" banner or image on the home page of your site.
After all, the home page is the most visited page on your site, and it's the first thing many customers see when they land on your site.  
Alternatively, you can add a link to your referral program on the footer of the home page.
That's what Todoist did with their referral program!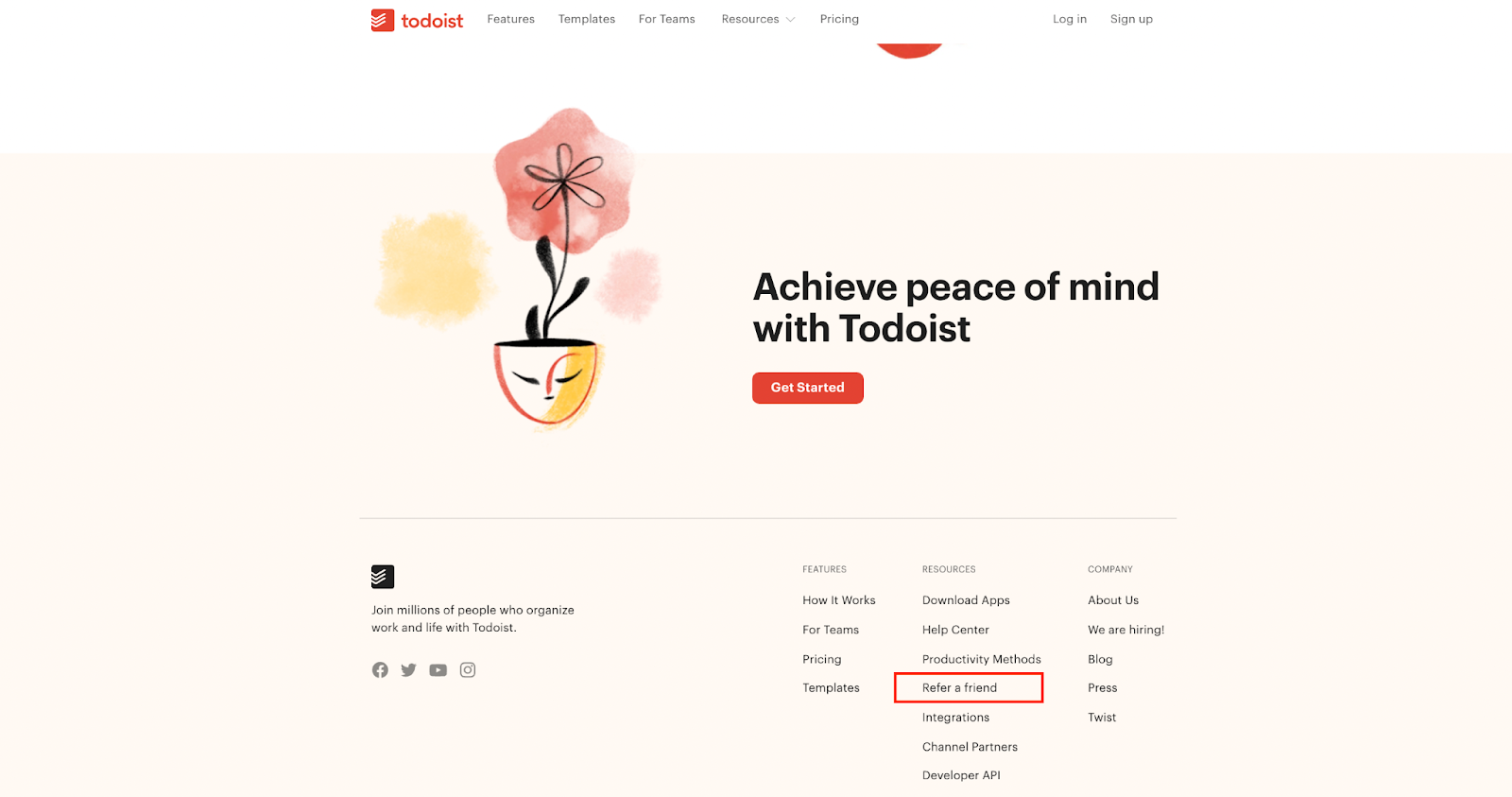 Tip #7: Promote the program on the most visited pages on your site
Why?
To make sure it gets seen.
I'm not sure you've heard this before, but here it goes:
Your home page is not the only page on your site that gets visitors.
There's also the about us page, the blog page, the services page, the contact us page, and the list goes on.
This rambling brings me to my next tip:
Why not include a link to your referral program on other pages of your website that get plenty of traffic? 
By doing so, you're doubling, if not tripling, the chances customers will see your program and interact with it.
It doesn't have to take plenty of space on your page or even be above the fold. A small banner will do the trick and grab the visitor's attention.
Tip #8: Include it in user accounts
Why?
Because your customers may be spending a great deal of their time here.
For instance, you may be a tech platform or a SaaS company that has users logging into their accounts and accessing a dashboard.
These dashboards allow them to edit their profiles, manage their payments, upgrade to higher plans, add team members, and so much more without ever leaving the site.
Hence, this makes dashboards the ideal place to promote your referral program.
Just think about it: they'll see your referral program every time they log into their account. They may ignore it for a day or two, but if they like your brand, they'll definitely join.
If possible, consider letting customers track the status of their referrals right from their dashboard. Keeping track of how referrals perform can motivate people to follow up with their friends and send more referrals to get even more rewards.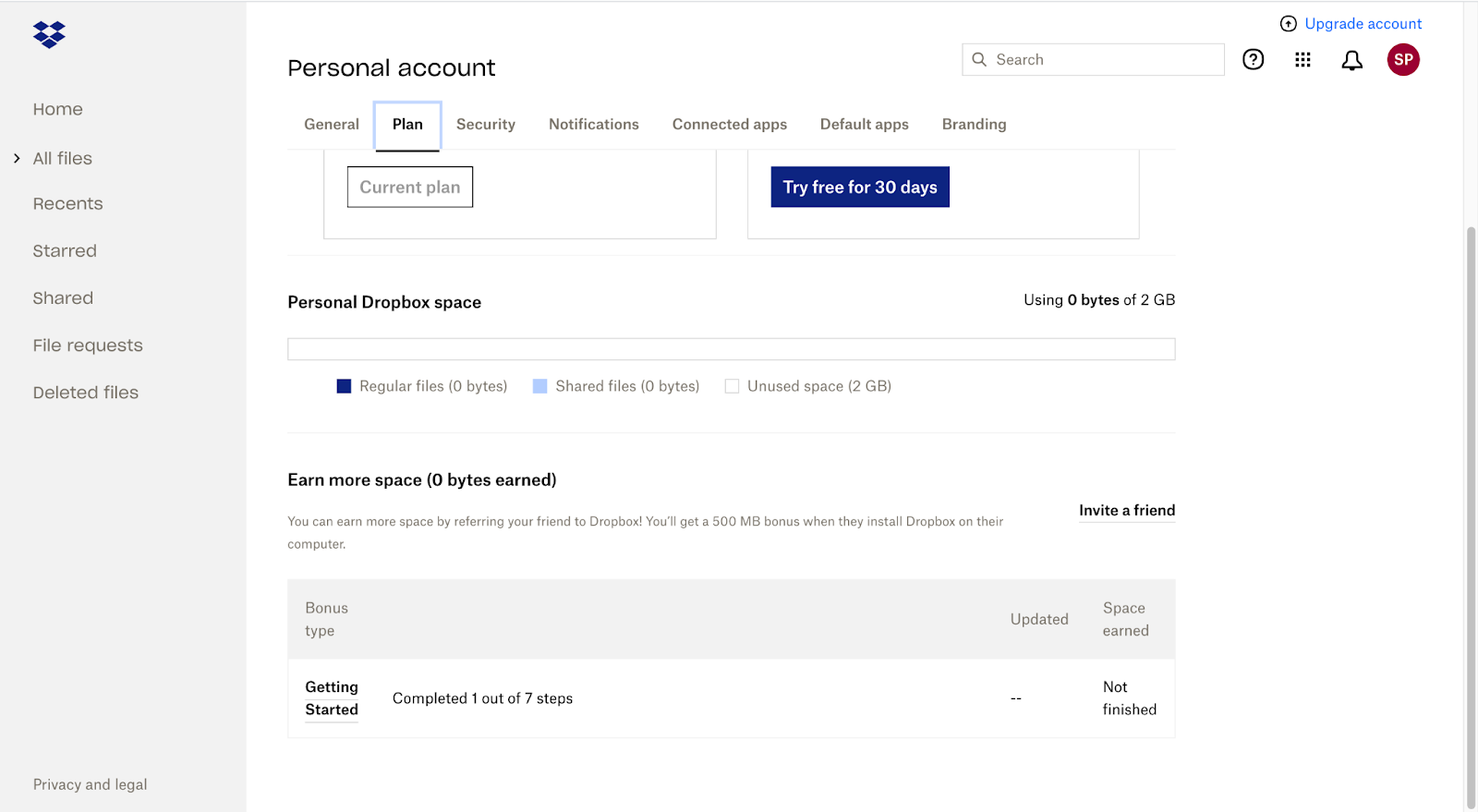 Tip #9: Add social share buttons
Why?
To make it easier for customers to share your program.
Instead of copying the link from one page only to paste in another, customers can simply choose their preferred platform and share the link with a click of a button.
Facebook, Twitter, LinkedIn, Instagram, you name it.
Add these social media sharing buttons in your email or on your referral program landing page if you want customers to enjoy a great customer experience.
Include the option to share the link on every platform that makes sense for your target audience. Believe me; it's a great way to reach a wider audience and encourage new people to become customers.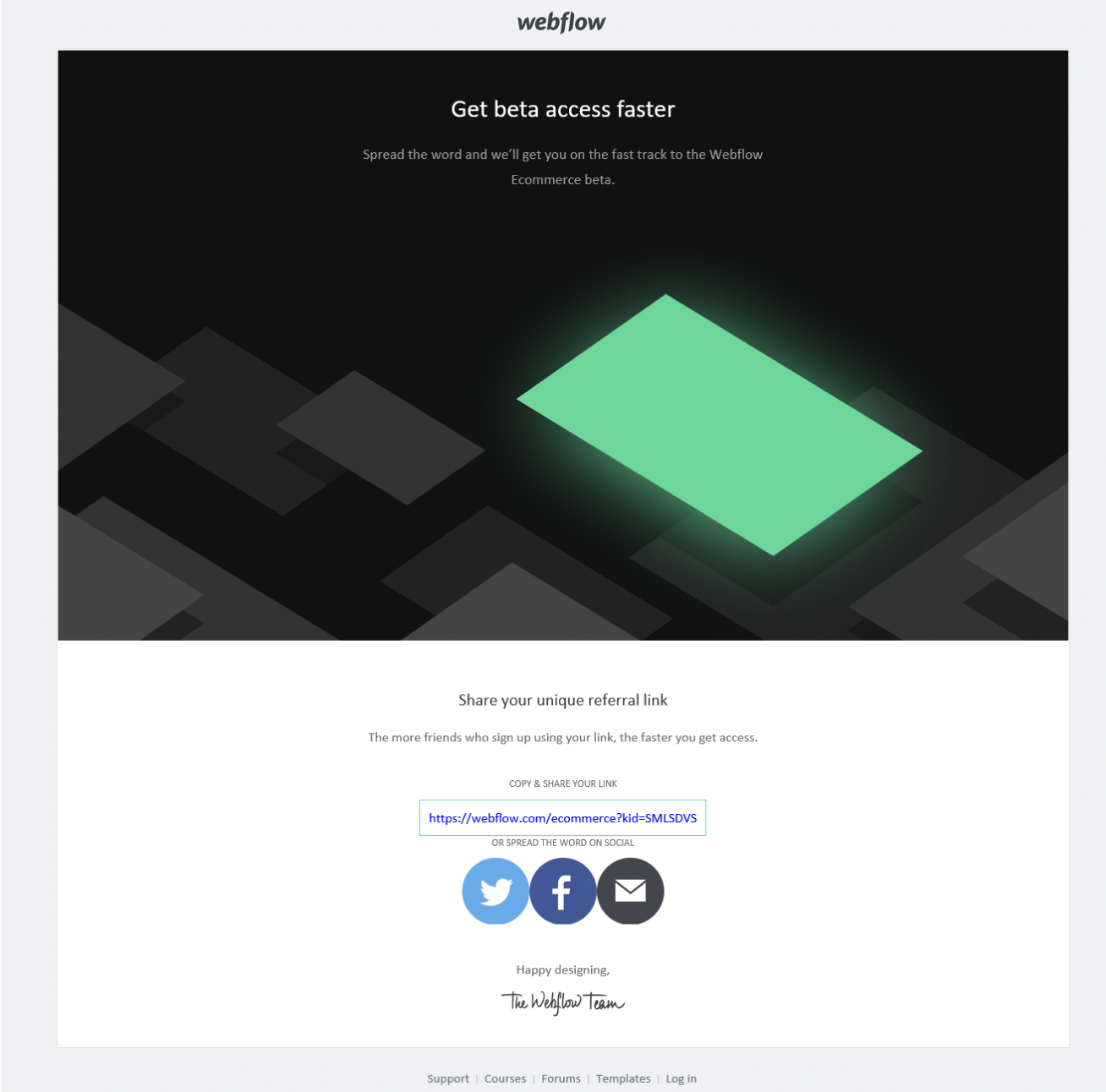 Tip #10: Craft a referral program landing page
Why?
Because it can nicely organize all the important details about your program in one central place.
In fact, every referral program should have its own referral program landing page.
This is the place where your customers will learn about the conditions of your referral program, the rewards you offer, tips for sharing, and other details.
The primary goal of any referral page is to help your business acquire more customers from the current ones.
I know what you must be thinking:
How the heck do I design a good referral program page?
Here are some tips:
Catchy headline or title : keep it short and sweet, and don't forget to use some power words.

Benefits : this is your opportunity to convince the customer to sign up for your program. Why should the customer enter your referral program? What do they stand to gain?

Eye-catching photo : people are highly visual creatures. Use images to help engage your visitors and make your referral page more visually appealing. For example, you can have a fun illustration of your service or an image of people having fun in front of your product. The end goal of the photo would be to tell a story and evoke an emotion.

A clear CTA : without a CTA, your customers won't know what they should do on your page. If they don't find the needed information in a few seconds, they're likely to quit and go to a different website.

Add a FAQ section : FAQ sections are an easy way for customers to find answers without having to contact you directly.
MailChimp, for example, has an amazing referral landing page. It contains all the important elements we mentioned above, including a catchy headline, engaging content, impressive visuals, and step-by-step instructions on how the program works.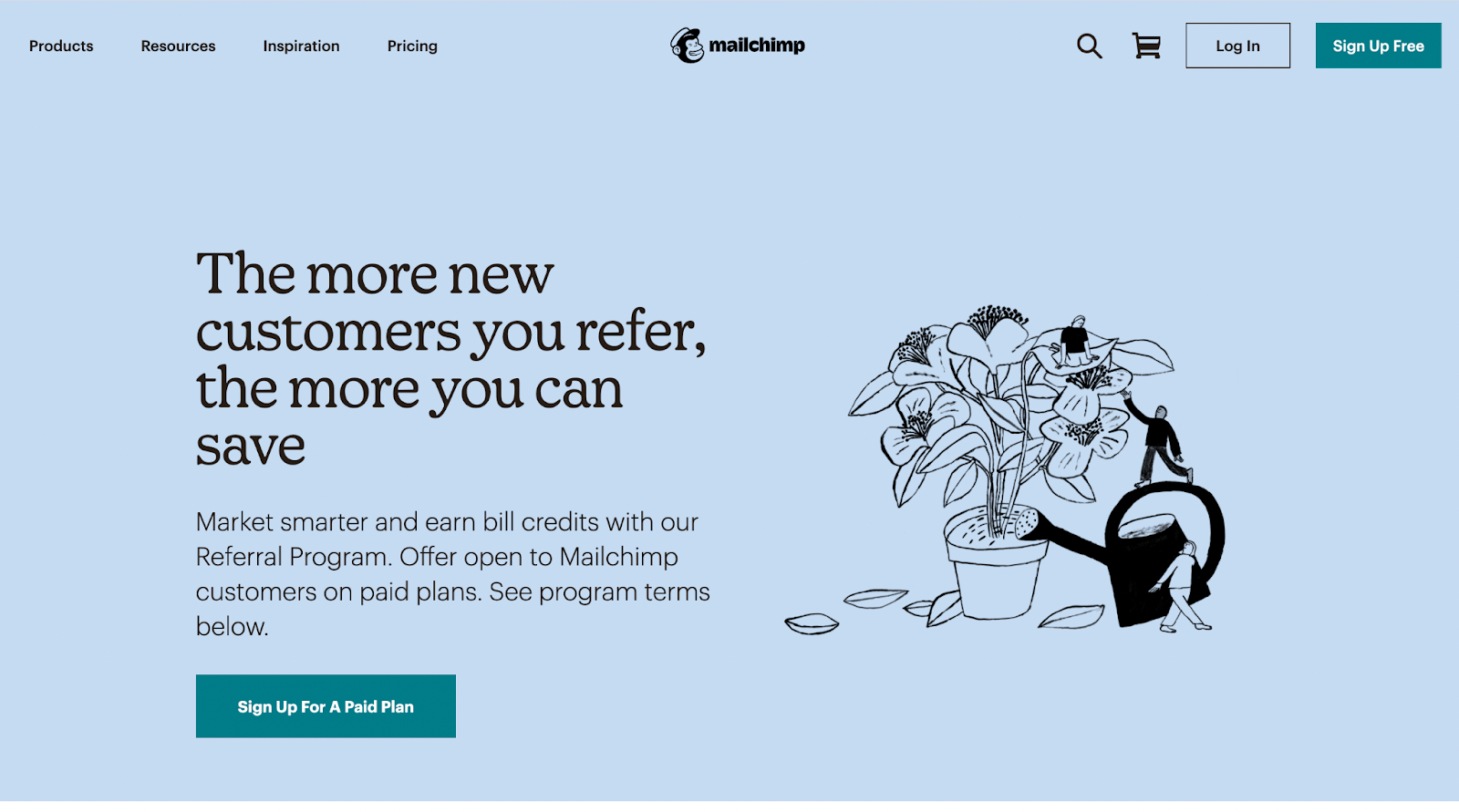 Tip #11: Promote your program in your email signature
Why?
Because it's fast and easy!
We're so far into the post that there's no need to discuss the convenience of email.
We've already established that!
So let me get to the point:
There's another great way to take advantage of your email, and that's by including the referral program into your email signature.
Adding a link to your referral program into your email signature will make it very visible and easy for customers to get all the details about the program.
On the plus side, it's incredibly easy to do – simply set it and forget it.
Even better, it's subtle and not as obvious as other tactics. So customers won't think you're asking them too much.
Tip #12: Mention the program in social media bios
Why?
To draw more attention!
You're trying to promote your referral program, so your goal should always be to include it in as many places as possible.
Social media bios are an easy and visible way for your customers to get the link to the program. For example, let's say you include your referral program in your Twitter bio.
So now, every time a visitor lands on your profile, they'll see the link to the program. Some visitors may even click on it!
It might not be the most effective strategy, but it won't cost you anything, and on the plus side, it requires zero effort.
Final Word
The bottom line is this:
Building a customer referral program without promoting it is like buying a lemon tree and hoping it will bear fruit without watering it regularly.
The same thing applies to your referral program. You have to nurture it so that it yields results.
To sum up, some of the best tactics for promoting your referral program are:
Email marketing to share the good word quickly.
Email automation because it's twice as fast.
Paid advertising because it has good ROI.
Post-purchase messaging because that's when customers are the most engaged.
Brand ambassadors to increase brand awareness.
Make it easily discoverable on your website to increase visibility.
Include it on your most visited pages to make sure it gets seen.
Include it in user accounts to remind customers of your program.
Social share buttons to make it easier for customers to share.
Referral program landing page to explain the benefit of joining the program.
Add it in your email signature because it's subtle and effective.
Mention the program in your social media bios because it requires zero effort.
And there you have it!
Our top 12 tips for how to promote your referral program without sounding or looking too aggressive. Reminder: these are not the only tactics that you can use. There must be hundreds more that we didn't get to mention in our post. But we believe these are the easiest tactics to implement and have proven to be the most effective.
The ball is now in your court!
Request a demo of GrowSurf
Set up your referral marketing program with software that lowers your customer acquisition cost and saves you gobs of time.