Cold Calling in B2B Sales: Right or Wrong?
No, traditional marketing isn't dead.
With new digital innovations and trends, it can seem like telemarketing has no place in your B2B marketing strategy. But with social distancing and remote teams, it seems like cold calling is marking a comeback as a highly effective way to connect with prospects.
What is cold calling?
Cold calling is a form of prospecting where a salesperson calls a potential customer and tries to solicit business from them. Prior to this phone call, the brand and individual have had no interaction or visible expression of interest in the product or service.
Since the salesperson is essentially reaching out to a stranger with no access to any information or sales deck, it can seem challenging to close a deal through cold calling. Often, business managers would rather stick to other methods of lead generation as they assume cold calling doesn't work. In reality, that is hardly the case. In fact, a study on cold calling revealed 69% of buyers accept a phone call from a seller and 75% of prospects have attended an event or scheduled a meeting after a cold call.
Cold Calling in B2B Sales
As its name suggests, a B2B company sells their products or services to other businesses, while B2C businesses sell to customers. The B2B industry usually focuses on a smaller, more niche target market and clients with specific needs. These leads are more valuable and product-driven by nature. Sales reps also have to spend time nurturing connections with their B2B clients to create lasting and loyal customers.
Cold calling in B2B and B2C businesses are different. First, telemarketers have a higher chance of reaching out to B2B prospects, given the usual office hours. Unlike B2C leads, whose demographic factors are usually unavailable to the caller, B2B prospects are based on their company and type of industry. Given this information, B2B sales reps can tailor their pitch to give off a stronger argument for purchase. For instance, an edtech solutions provider can call up various schools, rather than having to cast a wide net.
Still, it can seem tough to connect with people who may not have heard of your brand, much less shown interest in your product.
Sloppy greetings, messy scripts, lack of follow-ups and inappropriate speech delivery are just some of the reasons that cold calls fail. To avoid this, some companies engage the help of an experienced B2B cold calling service.
As with any marketing plan, strategy and execution are crucial to success. Deal success also relies heavily on your product or service and the industry you belong to. With that in mind, cold calling works better for some B2B businesses, while others may benefit from other lead generation strategies.
So, what are some B2B business types and is cold calling right for them?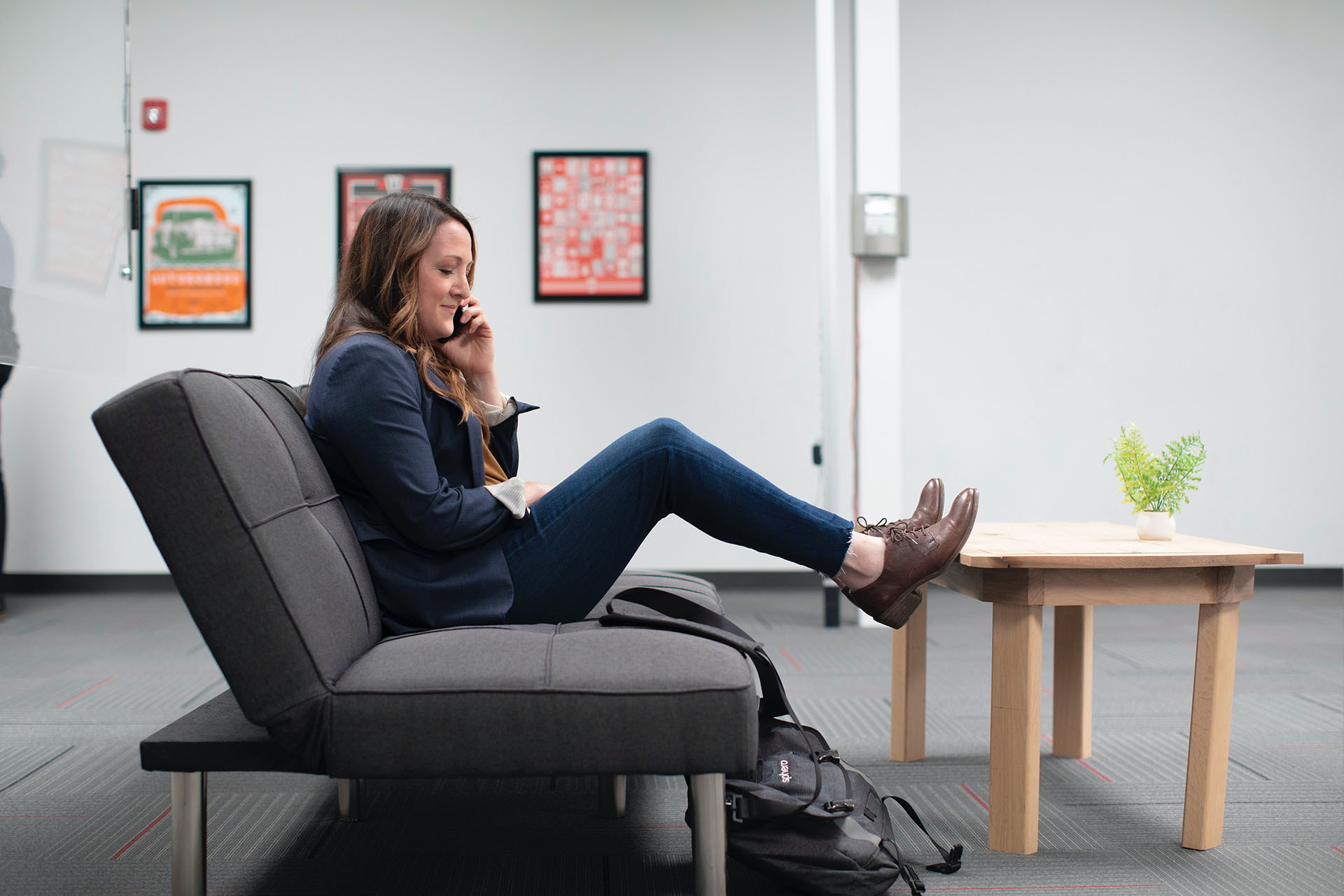 B2B SaaS (Software as a Service)
According to International Data Corporation (IDC), worldwide public cloud spending is projected to reach $500 billion in 2023, almost doubling what was spent in 2019. Among all cloud industries, SaaS services will capture the largest portion of this expansion. What this means for software companies is that the potential client base is increasing.
The demand will continue to grow as organizations look for a SaaS provider during a time of rampant digital transformation. Right now more than ever, the B2B SaaS industry should step up and invest their resources in lead generation.
A report by ringDNA found that B2B tech reps make around 35 calls a day, as opposed to the optimal 60. Scaling the volume of phone calls a day opens up more opportunities to close new clients.
Join us for an on-demand webinar
A demo showing how GrowSurf works with helpful referral program best practices for success and more!
Subscription
Many B2B companies work on a subscription-based model, and customer loyalty is high priority for B2B corporations.
Because of the nature of the B2B industry, enterprises usually have to have a personal relationship with each of their clients. This is to get a deeper understanding of their needs, experiences and pain points. Customer loyalty plays a significant role in business longevity. However, more often than not, companies are laser-focused on customer acquisition over other things.
Research has shown that acquiring a new customer can cost 5 to twenty-five times more than retaining one. For B2B businesses who engage in cold calling, it can be worth it to explore tactics surrounding retention, such as following up after an initial call and building a contact list.
Marketplaces
A B2B marketplace, or a service platform, essentially brings together buyers and sellers of B2B products and services. Suppliers and buyers will do business on the eCommerce platform. As B2B eCommerce transactions continue to grow at a CAGR of 8.5% from 2021-2027, these thriving communities act as a network and trade point for B2B industry players.
However, business in the digital space hinges on scalability. Using digital marketing avenues, such as email marketing or SEO can be a quicker and more cost-effective way to reach out to a large audience and get them to use the marketplace.
Financial Services and Insurance
All businesses need insurance to protect themselves and their employees from liabilities and unexpected events. However, 75% of US businesses remain underinsured. It is important to reach out and tap into this opportunity to plug the gap. Cold calling can be a great way to do this. Since your buyers may not necessarily be reaching out first, sales reps have to spread awareness to gain potential clients.
You may think that your leads don't want to hear from you, but that just isn't true. 57% of C-level executives prefer to be contacted by phone. Since these are usually a company's decision makers, it is more likely that they're anticipating calls from suppliers and financial services providers.
Furthermore, since your target audience consists of companies across industries, you can rely on referrals to generate more leads and expand your customer base. Have an analysis of long-term customers, active users and brand advocates, and reach out to them.
A powerful solution is to leverage automation tools like referral softwareto save time and get more accurate results.
Online Education Course Providers
By rounding up institutions in your target segment, you basically have a database of prospects to reach out to. Especially with the prevalence of remote learning and higher education, online education companies are constantly on the lookout for robust systems to support their platforms.
Since your target audience is a largely niche segment, it can be worth it to explore each prospect and personalize scripts. Moreover, in 2020, US edtech startups raised a whopping $2.2 billion. As the B2B edtech solutions market grows, so does your competition. Cold calling can be an effective way to make a first impression and gain top-of-mind awareness.
Cold Call Your Way to B2B Success in 2021
In the digital era, it can be easy to overlook traditional sales methods. Don't miss out on the chance to leverage cold calling tactics to expand your business and bring it to new heights.
Request a demo of GrowSurf
Set up your referral marketing program with software that lowers your customer acquisition cost and saves you gobs of time.