When most people think about referral programs they think that they're aimed at current customers as a way of using their network to bring in new customers. Well, they'd be right to think that, that is exactly what they are, but they can also be used internally in a company and set up as an employee referral program. In this article, we explore how you can design an employee referral program that is effective and gets results. We'll also throw in some examples that companies have used in the past to get great results.
What is an employee referral program?
Using a similar setup to a typical referral program, an employee referral program offers employees an incentive in exchange for referred candidates for available positions within the company. The concept is that your own employees know the type of person that they want to work with, they know the skills required, and are unlikely to select poor candidates that could negatively impact their work environment.
Each employee referral program is different and needs to be designed with the business, roles, and employees in mind. There needs to be a degree of research and planning conducted before launching into a campaign, but once created they can be a superb source of qualified candidates.
So the long and short of it, rather than referring you new business, they're referring you, new employees.
Benefits of an Employee Referral Program
Bringing your employees onboard to your recruitment process can bring a number of benefits to your business, such as:
Essentially, having an employee referral program means that you're able to find a better quality candidate, who is more likely to stay as your employee, who'll be a better employee for you, whilst keeping your current workforce engaged and acting with initiative within your business. It certainly makes sense to consider launching one.
How to Start an Employee Referral Program
Starting an employee referral program is a bit different from starting a standard customer referral program. You'll need to take into account a number of factors and understand the ethos of your business, as well as any hiring policies before getting started. The most important part is to keep the whole process as simple as you can. The simpler it is for employees to participate the more likely they are to do so.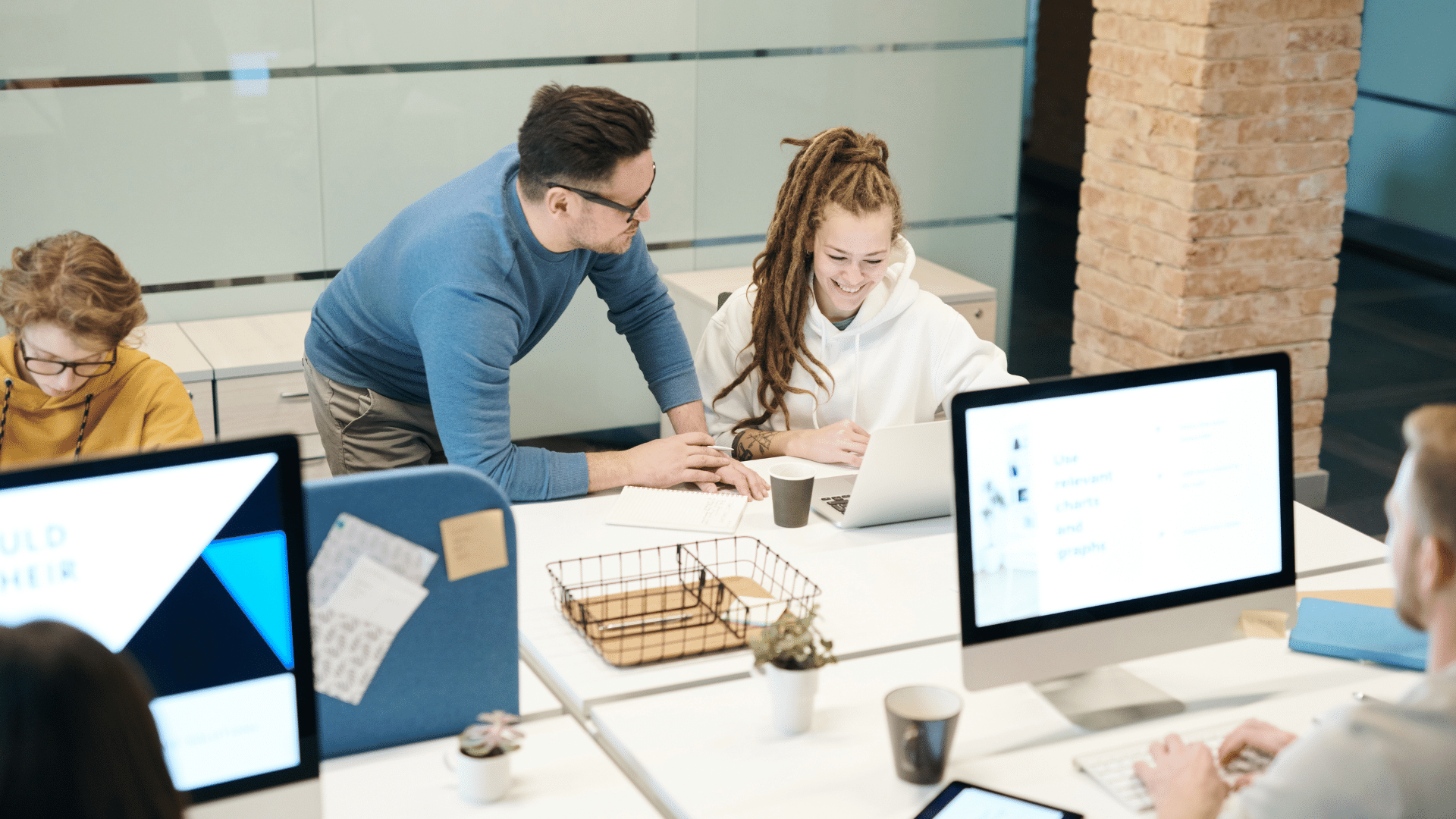 1. Confirm that management is happy with the idea
This might seem obvious, but chances are that marketing departments have a far greater sense of autonomy versus departments that are in charge of bringing staff into the company. Therefore, before even beginning the setup process, check that your management is happy to run an employee referral program.
Once it has been confirmed that the program can go ahead, it's important that high level employees are willing to support the program. They are the ones in the company who are most likely to get the wider workforce engaged and participating in the program.
Furthermore, referral programs can be expensive to set up in the first place. So be wary that this might be something of a tough pitch if your budgets don't yet meet the costs.
2. Build the referral process
At this point, remembering the keep it simple advice from above is at it's most important. Remember that you're going to be asking your employees to be going beyond their typical remit, you're asking them to talk about work outside of work, and you're asking them to spend some of their social currency by staking their reputation on the line by recommending friends come to join the same company as them.
When building the referral process, make sure it is as straightforward as possible for employees to participate. The best way to do this is to invest in referral program software. This not only makes setting up the referral process easy but also makes managing it in the future far easier too.
Making the process digital is a far better solution than physical drop boxes etc, especially when considering that a great number of employees are working from home in the current climate. To that end, you might want to consider creating a number of templates and materials for employees to use. These could be emails, pamphlets, letters, and more. Again, if you take the decision to invest in referral software then many of the tools have these built-in.
You should also take a look at the outward-facing side of your business, remember that when employees make a referral or talk about it to their network, one of the first things that their friends and family will do is to look at resources online. They'll judge whether the company is a good fit for them using places like your website, and online reviews. Make sure that these are in good order, and have information that prospective employees might be interested in.
3. Get your metrics in order
It's easy to get excited about launching your campaign and then realizing you have no way of measuring how successful it has been as you have no stats to measure it by. At the start of the campaign, come up with some goals. Ensure that these are easily measurable, quantifiable, achievable, and work towards a greater good for the company. These metrics could be:
Increase qualified applications by 30%
Reduce annual employee churn by 25%
Increase candidates accepting position by 10%
4. Incentivize your employees
Referral programs work at their best when there is an incentive to take part. If you want your employees to trade their valuable time to participate in your company's referral program then you should offer them some sort of incentive. It's easy to immediately think of monetary remuneration, but you could also offer vouchers, free products, paid vacation days, prizes, or even charitable donations.
Although employee referral programs work quite a bit differently than customer referral programs, choosing referral incentives works about the same.
If you're unsure what incentives to offer, then just ask them! Talk to your employees, let them know that this program is coming, and ask what type of reward would best encourage them to participate? If you're a larger, national, or multinational company with many different smaller company ecosystems, these incentives might work best on a more micro-level with specific incentives that work for that particular workforce.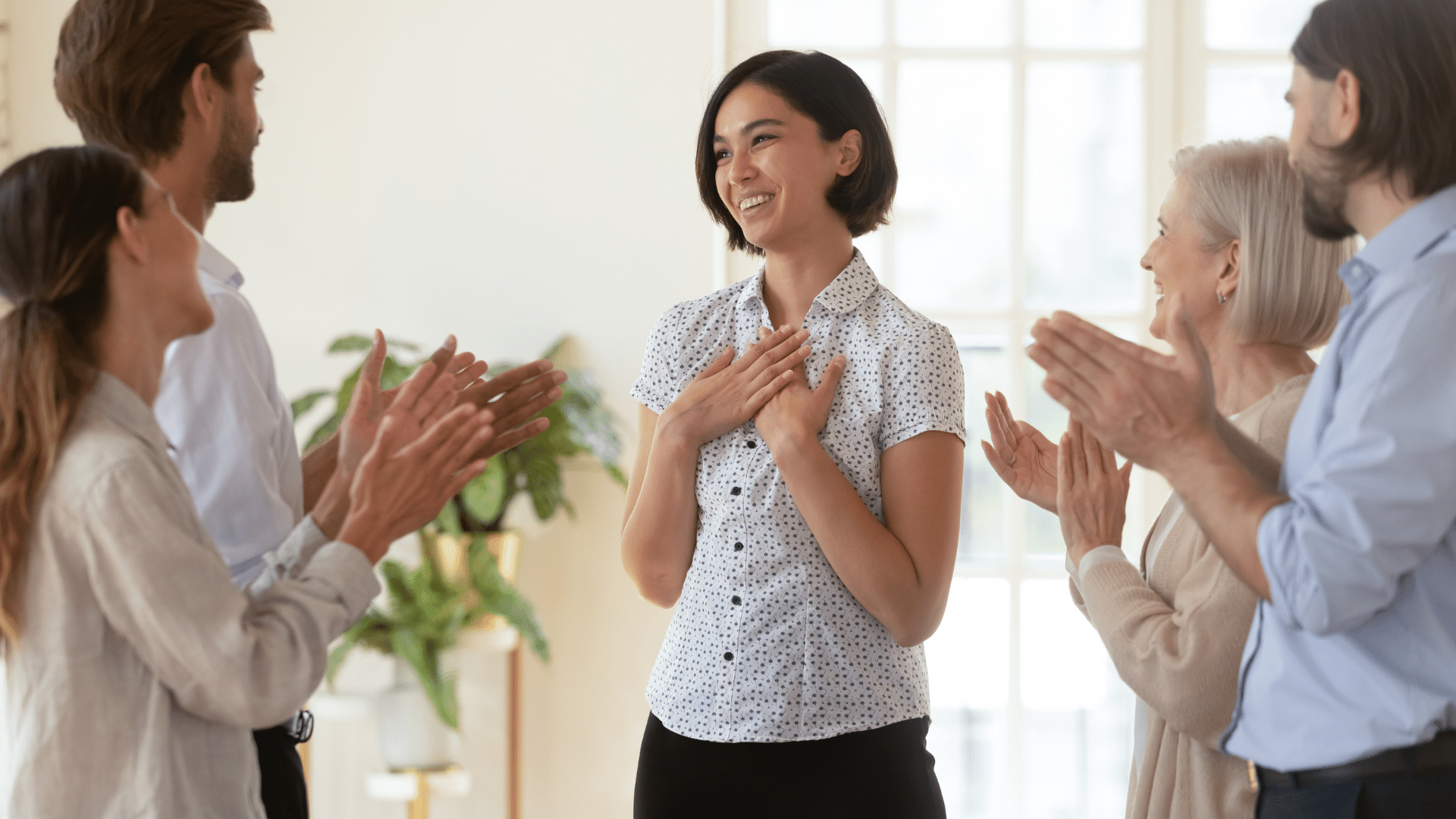 Once you've decided on the incentive type, another way to increase engagement is to offer gamification and/or tiered incentives. With gamification, you could create a leader board with an additional reward for the best, top 3, top 10 participants. A tiered incentive system allows you to reward those best participants by increasing their rewards after they've made a certain number of referrals.
However, you do the incentives, be clear on two things. How the employees can earn the incentive and how they'll receive them. Be clear on these from the start. The last thing you want is for your engaged employees to become disgruntled when their rewards don't appear when you said they would. With automated fulfilment, referral marketing software makes this far easier.
5. Make a big announcement
When the program is ready to launch, make a song and dance of it. Let everyone know that it has launched, you're excited for them to participate and build some hype. Create dedicated materials that explain the process, detail the rewards, and share the methods of participation.
Once the program is well and truly established, you might even include information about it during the onboarding process for new applicants, hopefully, they'll already know about it as they will have been referred themselves!
It's also important to schedule reminder emails from time to time, to jog your employees' minds that the referral program exists. Ideally, your program would be so incredible that there's no way that they'd forget about it, but let's be realistic.
6. Champion those participating best
At some point, referrals will start flooding in, you'll be fulfilling incentives and rewards, and everyone is happy. Now is the time to recognize those participating the most and bring the best candidates to the company. You could keep it simple by sending out an email, you could host a whole party, or you could offer them a special reward. Make sure to fit the celebration to the company and those involved.
7. Make the referral program normal
Once the initial launch is completed, take the time to integrate the program into the normal routine of the company. Some businesses have had success with referral events, where employees can bring potential candidates to the workplace to get a feel for the company, others have hosted quarterly updates or celebrations for participants.
8. Reflect and adapt
Once you've completed your first stage of the program (whatever you deem that to be, usually a quarter or a year) take the time to reflect on the program, the results and understand what could be done to improve the system. Talk to the participants, gauge feedback, consider if the rewards were sufficient and appropriate then build on the foundations that you've built.
Employee Referral Program Examples
PURE
The employee referral program is hugely successful, with something between 40-60% of employees joining through the referral program. They deem the success of the program down to its rapid nature. New employees are onboarded quickly and then, within weeks, are asked if they want to participate and if they know anyone who would be a good fit. Most of the time, they do.
InMobi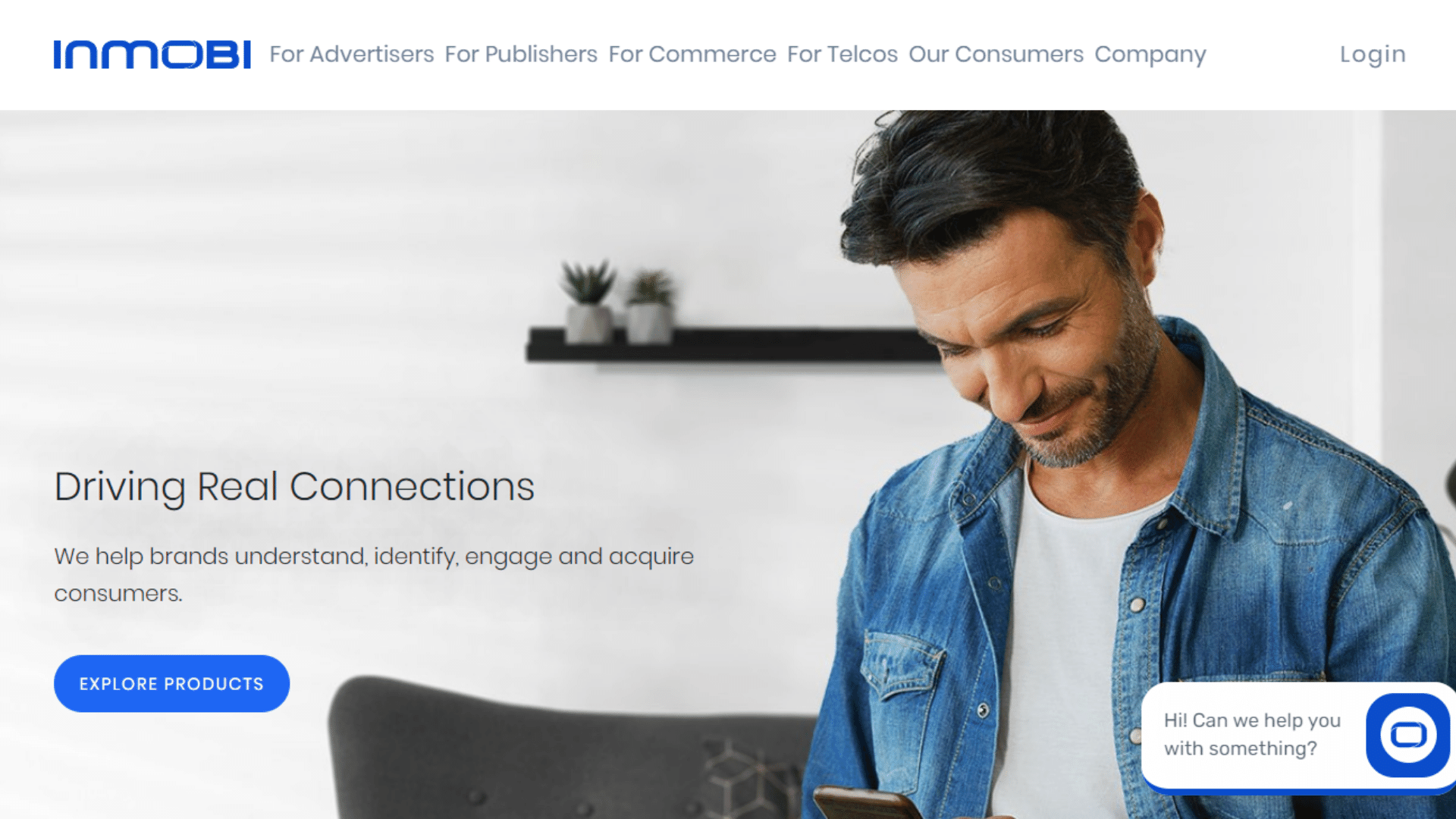 InMobi found themselves in serious need of engineering managers, and so turned to their global workforce for referrals. Their incentives were some of the more ingenious that we've seen. Employees were offered a motorbike or a holiday to Bali for each successful referral. The motorbikes were made to be country-specific too. When they made the country-specific referral rewards participation rate soared from 20% of global employees to 50%.
Intel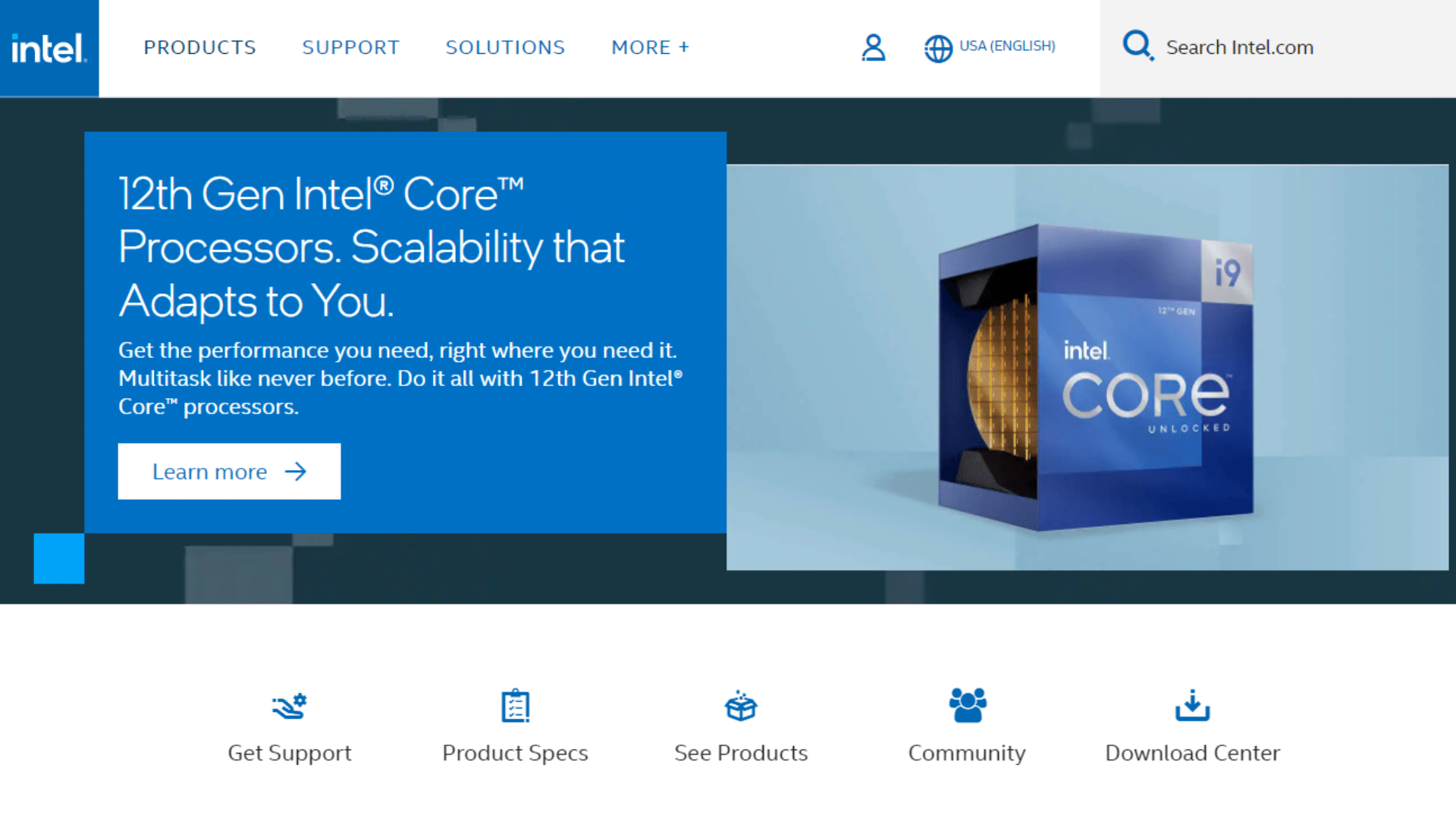 Intel found that they were understaffed when it came to women and minorities, their simple solution was to leverage their already successful employee referral program but double the incentive reward if employees referred women or minorities who went on to become employees. This shows that you can use your employee referral program to solve more than just recruitment.
Key Takeaways
Building an employee referral program can be hugely beneficial for not only your business as a whole but also the individual workplaces that make up the larger company. Take time to understand what your employees want to receive and you'll quickly be gaining a higher quality of qualified candidates.
Take time building out the referral process to ensure it is clear and straightforward
Ensure you incentives are appropriate and consider varying them per part of the business
Remind and champion those participating to ensure the best engagement
Subscribe to GrowSurf
Get our weekly newsletter for our latest referral marketing guides.
Error subscribing! Please try again.