Twitch's Marketing and Growth Explained
Founded in 2011 by Justin Kan, Twitch has become a world-leader in online streaming and esports. Used by heavy-hitting content creators globally, Twitch focuses on live game streaming, "in real life" streams, and music broadcasts. Twitch is actually a spin-off of Justin's original live streaming platform, justin.tv.
Twitch reached 3.2 million monthly active users (MAU) in only a year. With growth sky-rocketing, Twitch quickly gained the attention of marketplace giant Amazon. In August of 2014 Amazon acquired the live streaming platform for $970 million. After becoming a subsidiary of Amazon, the platform grew to 140 million MAU. Fast forward to 2020, Twitch is averaging 30 million average daily visitors consuming a staggering 1 trillion minutes of live streams. Cream will always rise to the top but how fast? The growth and velocity Twitch has established in only 10 years make the company a great case study for entrepreneurs, marketers and startups looking to expand their customer base.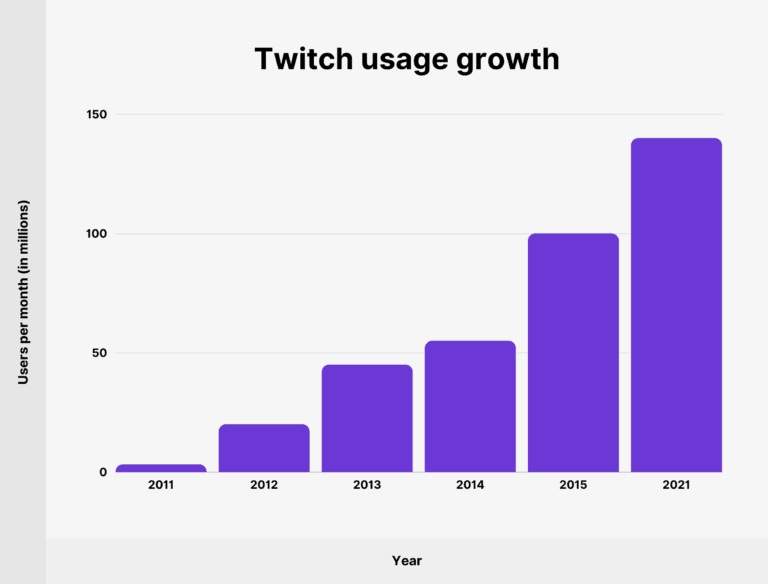 Image source: Backlinko
Let's take a closer look at 4 reasons Twitch grew from a humble San Francisco startup in 2011, to live stream leader owning 67.6% of the market share in 2021.
1. The Rise of Live Streaming
Twitch is streamed live, in real time. This keeps them ahead of their competitors, but they weren't the first to do so. In 2012, YouTube collaborated with RedBull to display the largest livestream to date. Maybe you remember watching Felix Baumgartner jumping from a helium balloon. When Felix jumped from 128,000 feet in space, 8 million people tuned in to watch.
This historical event was a primary moment furthering the all-ready increasing popularity of live stream events. In 2016, the live video streaming market was worth $30 billion, and is expected to be worth nearly $185 billion by 2027. Thanks, YouTube.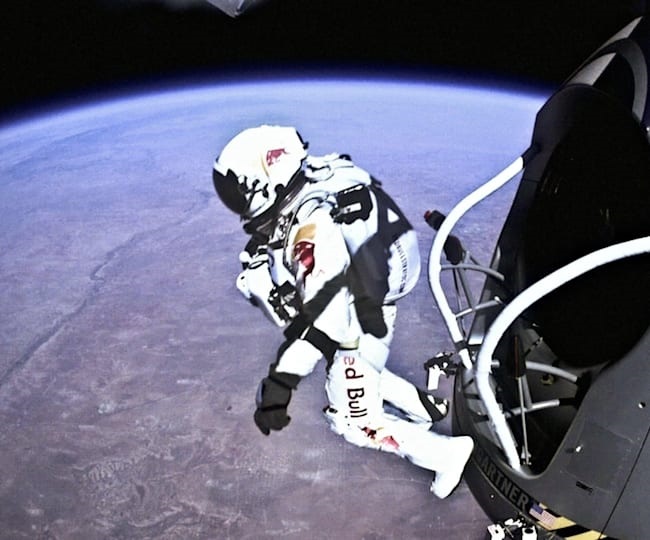 Image source: Red Bull
Twitch got its early start in live gaming. The platform was one of few that offered exclusively real time content. When streaming live, viewers are able to interact and become a part of the action. Esports and gaming have consistently been the most popular forms of live stream content consumed. Needless to say this niche racked up popularity very quickly. As a result, other social platforms including YouTube, Twitter and Facebook began taking gaming much more seriously.
Today, Twitch, YouTube and Facebook combined are racking up billions and billions of live stream views.
Global pandemic Covid-19 has further stimulated this growth while communities adapt to "The New Normal". More users than ever are looking for ways to interact with their peers and turning to live-streaming platforms to do so. From March 2020 to May 2020, Twitch's total hours watched increased by 267%. Like Zoom, the pandemic helped to significantly increase the demand for content.
Subscribe to GrowSurf
Get our weekly newsletter for our latest referral marketing guides.
Error subscribing! Please try again.
2. Twitch Hosts Online and Offline Events - Simultaneously. 
Second to the NFL, esports are the most watched in America. We are talking about Superbowl level popularity. With currently half a billion esports fans around the world, it's no surprise that there has also been a rise in tournaments and competitions. With both online and offline events, and serious prize money up for grabs esports tournaments have become big draws for both viewers and gamers. Competitions that once only took part behind a computer screen, are now filling out massive arenas and stadiums while simultaneously streaming live to millions of Twitch viewers.
TwitchCon is a growing annual convention for all things gaming. 25,000 people turn up to take part in the weekend-long opportunity to meet some of their closest online pals, favorite streamers and immerse themselves in this growing sporting culture.
3. Real-Time Engagement With Streamers
One of the features that makes Twitch so popular is the option of live chat. Allowing viewers and streamers to interact freely, maybe anonymously with the media being provided gives users a sense of control. This imitation of influence keeps consumers engaged.
In 2015 Old Spice launched an experimental campaign called " Old Spice Nature Adventure." This promotion facilitated by Twitch managed to achieve 2.65 million views, with 88,000 unique requests every hour.
Designed to show the potential of real-time engagement, this live-stream campaign offered a contractually obligated actor at the will of the internet. He wandered through the "wilderness" for three days while Twitch Chat took part and chimed in. The crazy marketing campaign was ultimately a success generating new numbers for Twitch.
4. Expansion Beyond Gaming Streams
In more recent years, Twitch began exploring their reach beyond gaming. Most significantly, the streaming platform has seen a huge rise in their 'just chatting' channels. This allows users to engage without gaming and has made space for other live streaming categories like "social eating."
Ever seen a mukbang?
What could be called a phenomenon, mukbang live streams feature people eating large quantities of food, often shamelessly. The trend originated in South Korea on AfreecaTV and while it may sound gluttonous and downright bizarre, "social eating" has seen incredible traction. Theory has it that the mukbang suppresses feelings of loneliness. Witness the evolution of emotional eating on Twitch's Food & Drink category.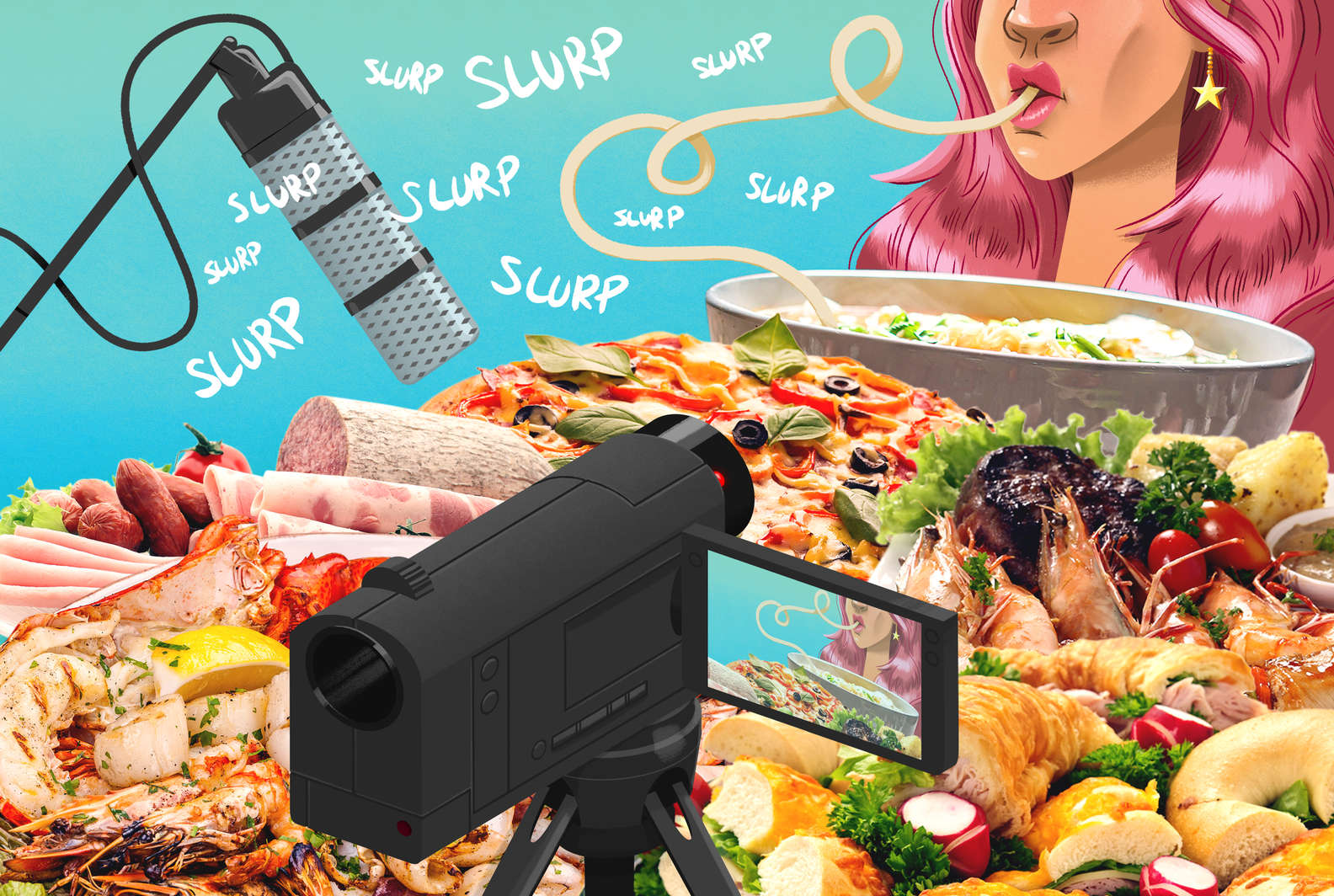 Image source: Thrillist
Another example of Twitch's expansion is their 'creative' category. This invites a broad-spectrum of artsy-types including musicians and designers to express themselves to a live audience. When first launching this category, Twitch streamed an all-episode marathon of Bob Ross' 'The Joy of Painting', which tallied 5.6 million captivated viewers. Ahh, Happy little trees.
Closer to their roots, Twitch has also partnered with sports teams. Soccer clubs in Europe are live streaming training sessions, press conferences and daily insight offering an intimate all-access pass to their fans. The devoted fandom is so strong Amazon signed a deal to live stream English Premier League games in the UK through Twitch.
Twitch has maintained its forward momentum by proving the platform can adapt to the needs of its users. Far beyond gaming, esports and mukbangs enthusiasts everywhere are turning to Twitch.
Twitch Marketing Analysis Recap
Live streaming has seen incredible rates of growth over the last decade, mainly thanks to Twitch's platform. People began livestreaming popular games such as World of Warcraft .

Twitch hosts both online and offline events which increase the popularity of their service amongst gamers.
The platform is extremely interactive, as viewers and streamers are able to engage in real time.
Twitch has expanded beyond gaming and Esports, to offer streaming content for all types of interests.
Subscribe to GrowSurf
Get our weekly newsletter for our latest referral marketing guides.
Error subscribing! Please try again.