What Is Customer Lifecycle Marketing?
The lifecycle of a customer is the series of steps that begin with a prospect recognizing a product and progressing to making a purchase from a company and becoming a long-time client. Lifecycle marketing requires altering one's approach to nurturing relationships with prospects, leads, and customers depending on their position in the purchase process.
You maximize the value of each engagement by addressing a client's various needs and requirements at each stage, as well as providing the greatest resources, CTAs, messages, and incentives to keep them engaged with your business.
It's about recognizing that every new client represents a potentially lucrative, long-term relationship. This marketing strategy isn't about closing the most clients quickly but demonstrating dedication to meeting customer demands.
This relationship-focused method lowers churn rates, increases conversions, and increases the return on investment (ROI) of your marketing efforts. Repeat purchases and brand loyalty occur when consumers feel appreciated and valued at every stage of the customer journey.
Every excellent customer service professional understands that business isn't only about closing a one-time transaction. The most successful firms understand the importance of nurturing mutually beneficial client relationships, which translates to a higher client LTV. Analyzing the customer lifecycle can help your sales, marketing, and customer support teams better prepare for converting one-time buyers into advocates.
In this article, we walk you through the customer lifecycle stages, the benefits of lifecycle marketing, customer lifecycle software, and the top lifecycle marketing strategies that will impress clients at every step—increasing your customer retention rates.
The 5 Customer Lifecycle Stages
Reach, acquisition, conversion, retention, and loyalty are the five stages involved in the customer journey. The lifecycle of a consumer involves the various phases of engaging with your company, product, or service over time.
Knowing how you're performing at all points in the process is critical for using it to your advantage.
Lifecycle marketing tracks a customer's path from potential to paying client to brand advocate and progressions along the way. The more advanced a consumer is in the lifecycle, the more valuable they are to your company—they spend more and bring in additional referrals.
Reach
It's essential to look at reach because it can indicate where you're succeeding and where you need to improve.
Reach is the potential for your company to be discovered in a specific channel. It's an integral part of assessing the effectiveness of different media. The more you know about reach, the better idea you'll have of where prospects might first hear about your business and what kind of impression you're making on them.
Reach also factors into how you address the remaining steps in the client lifecycle because it gives insight into who has heard about your brand already, which helps when approaching new contacts or recent leads.
Some metrics that can help determine reach include impressions, click-through rate, and referrals.
Impressions can be used to measure exposure on specific platforms. For example, you could track the number of times someone sees an ad or retweeted content related to your firm or particular keywords associated with your company.
In some cases, impressions don't account for exposure if someone's had multiple chances to see an ad without taking action. In this case, click-through rate might be a more accurate indicator of reach since it considers people who clicked or acted upon seeing an ad.
Click-through rates can be calculated by dividing the number of clicks by the number of impressions for an ad campaign. Note that CTR can sometimes vary across platforms due to different form factors (i.e., a mobile ad might have a different CTR than a desktop ad).
Reach levels will also vary depending on company size and industry. Typical indicators of high reach include having an engaged following with people who regularly interact with your profiles on social media. In contrast, low reach could be indicated by zero impressions for a particular keyword within a certain time frame and no one clicking on ads despite views.
What are some ways to improve reach?
Reach can be increased by targeting specific keywords and creating compelling ad copy that gets people's attention or a referral program that encourages them to go further by recommending the company to others.
Knowing your audience and tailoring ads toward their interests can help get them interested in what you have to offer. With the right combination of keywords and compelling content, you might see impressions skyrocket due to increased search volume around a particular topic.
Acquisition
The information and tools you provide are the focus of the acquisition phase. Customers who have this knowledge can then become leads and approach making a purchase decision.
One of the most valuable assets in marketing is not simply a list of leads or prospects. It's actually getting them to engage with you, understand what you do.
This stage is your opportunity to explain what kind of products your company offers, but it needs to be accessible and easy to digest.
Here are some questions to ask when developing a strategy for the acquisition stage of the lifecycle:
Do you have a website? What does it offer that a prospect would want to read about? Why should they wish to buy from you as opposed to your competitors?
Is your pricing available on your website? Would someone looking for this service be able to quickly find the information they need to make an informed purchasing decision?
Are there opportunities for people interested in your product or service but aren't quite ready to commit? Do they have the chance to contact sales and receive additional content before committing?
Is your site easy to navigate, and is your service team easy to reach if someone needs help or has a question? Do you provide support content on what they can expect when working with you or how long it will take to receive a product or service?
If someone isn't ready just yet, do you have opportunities for people interested in your product or service but aren't quite ready to commit, to contact sales and receive additional information, support or incentives? 
By ensuring this information is easily accessible to your clients during the acquisition phase, potential customers will be able to learn more about what you offer and hopefully make a decision whether or not it's right for them.
Conversion
In your analysis of the conversion phase, your goal is to understand where there might be barriers to making a purchase. You want to go beyond the obvious and understand the deeper motivations behind customer actions.
Where do users get stuck along the funnel?
Is there anything preventing visitors from signing up for your product? Is it a matter of price or is it the value proposition not resonating enough with those who visit your website?
Do customers need to create an account before they can place an order? If so, what prevents them from making an account on their first purchase? Are they having trouble finding login information in their email inbox?
What might kill the deal at this stage: concerns about cost, value and timing, and the functionality of your check-out process. What is that tipping point that will convince customers to abandon their shopping cart? How do you ensure customers don't give up on their intent to buy at this point in the process?
Early Consideration Set: Does the product or service align with customer needs? Is it priced competitively? Does the company have a reputation for good customer service?
Middle Consideration Set: What makes the product or service unique? Why should customers choose your product over someone else's?
Late Consideration Set: Is the purchasing process simple and painless? Is it possible for guests to check out, if necessary? Is your website secure and functional? Do you have a simple refund policy, product guarantee, or try-it-before-you-buy-it program that makes it easier for customers to do business with you? Is your product description helping your customers determine the quality of your product?
The conversion phase is about matching the needs of your customer with the solutions you can offer. Remedies might involve consulting existing user data and creating personas to better identify and address issues. It may be as simple as running a survey and looking at objections that arise.
In this phase, try not to focus on just one specific aspect of the conversion process but instead think about all aspects. You know there's going to be friction somewhere so keep an open mind, brainstorm, collect data if possible and find that source of interference.
When exploring the conversion process, keep an open mind and think creatively.
Retention
Retention is one of the most essential phases in the customer lifecycle. At this stage, you'll want to try and make sure that your customers will want to continue using your product or service as much as possible.
The best way to keep the customers is by making sure they are satisfied. But how exactly do you achieve that?
The more you know about your customers, the more successful you'll be at retaining them. There's something magical about receiving new support requests from a customer who is incredibly happy with your product – don't you want this to happen all the time?
Try asking these questions:
Have you made it as simple as possible for customers to do business with you again?
As mentioned above, convenience and ease of use are extremely important in increasing conversions and retaining customers. Even if a product is fantastic, a complicated sales process could drive customers away or force them to look for more accessible options.
What can be improved about our onboarding experience?
A dedicated customer success manager can help customers navigate their new product. Onboarding is all about making sure that the first experience with your brand is memorable and enjoyable.
What would make you recommend our company to others?
Asking customers what makes them want to continue doing business with you will give you an idea of what you're doing right. Similarly, asking your customers what pushes them away from using your service again will help you find ways to improve on it; both offer information to help you shape your customer journey into something that continues to convert.
The best thing to do at this stage is to create a system where customers can leave feedback about their experiences with your brand whenever they want. This way, you have more chances of finding out what works for them as well as what needs fixing. Effectively communicating with customers shouldn't be hard if you personalize the customer's experience so that they feel seen and appreciated by your brand.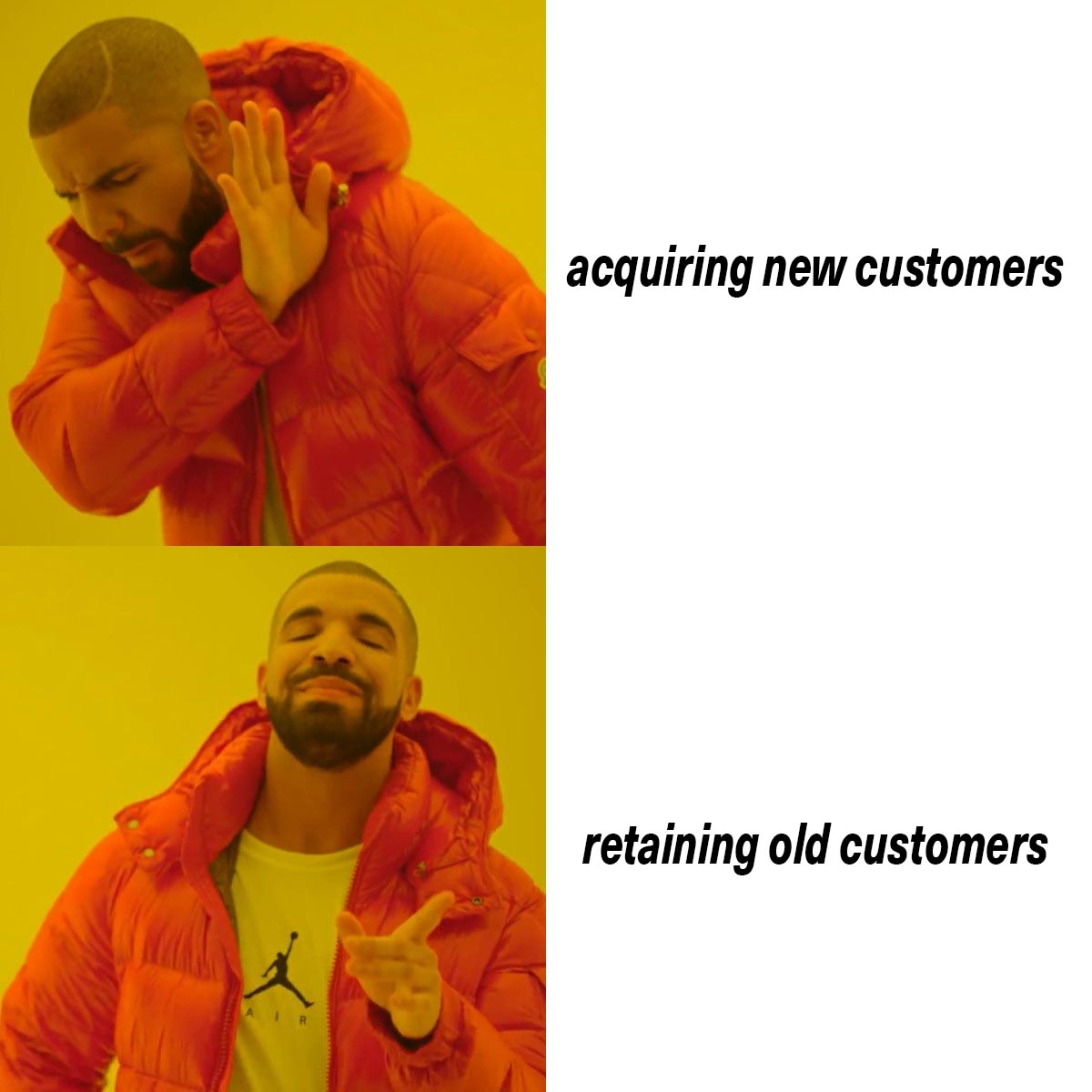 Loyalty
It's a long road to the final stop on the customer journey, loyalty. Along the way, many factors could have resulted in the inability to convert or, worse, a churned customer. Pat yourself on the back; you've led your customers this far, but now is not the time to leave them hanging.
To establish loyalty and keep your customers around for the long-term, here are a few tips:
Include social media follow buttons on your website and marketing emails.
Engage with current customers in your social media profiles and comments.
Give your current customers unique perks such as exclusive offers, discounts, or referral options incentivizing word-of-mouth marketing.
Again! Ensure your company is easily accessible to your customers via email, phone, and live chat.
Benefits of Lifecycle Marketing
We've already covered how understanding how your consumers are progressing through the lifecycle can help you identify any barriers where customers may be getting stuck or dropping off and suggest areas where you might allocate more of your resources and attention but, here are some additional benefits of lifestyle marketing:
Lifecycle marketing helps lower acquisition cost by making customers feel appreciated through personalized marketing— increasing your conversion rates at every stage.
You increase customer lifetime value by keeping them happy and engaged in the company.
Your company will save time and money by focusing on what motivates customers to purchase more.
When you customize marketing strategies to each customer, they feel valued and appreciated, resulting in loyal customer advocates.
Lifecycle marketing is an effective way of communicating with customers at different stages of their journey and targeting them based on previous interactions.
Why Referral Programs are a Great Lifecycle Marketing Tool
Every referral program is made up of an incentive that you give to customers for completing a specific action. At specified milestones, you may use referral programs to encourage customers to share their positive experiences. By implementing referral rewards throughout the customer journey, you won't miss an opportunity for new leads and brand awareness.
Referral programs, when used strategically, are an essential part of customer lifecycle marketing as they encourage consumers to continue exploring your value proposition and progressing through the lifecycle – all while developing a good relationship with your business. It's a win-win situation for everyone involved.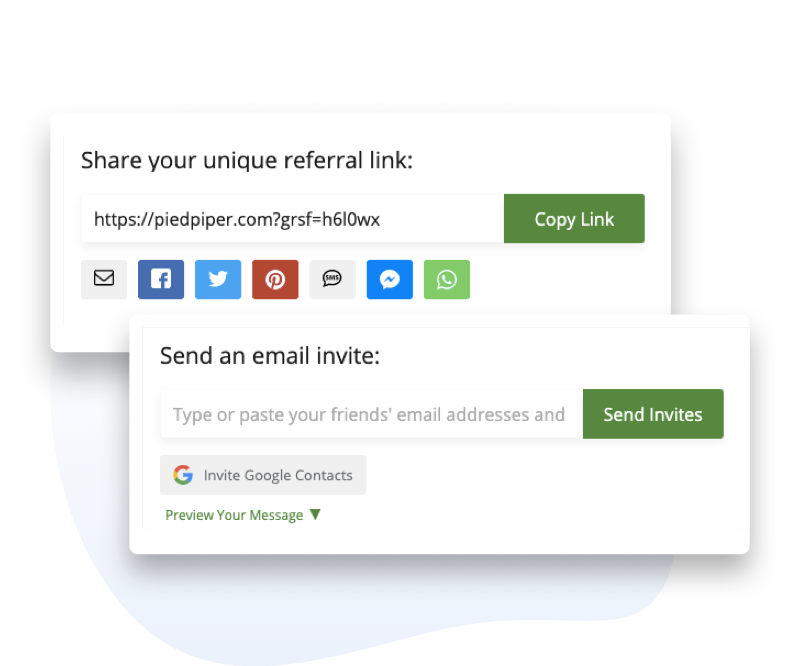 "Referred customers generate 16% more in profit than non-referred customers" (Harvard Business Review)
Referrals occur when happy customers recommend a product or service to their peers or associates, who then, in turn, take it upon themselves to investigate that option further. Referrals are a powerful force in business, and they work best when the customer is at the center of your strategy. The power of word-of-mouth marketing cannot be overstated. Social proof will continue to drive conversions as long as customers feel secure buying products or services.
"The lifetime value of a referred customer is 16% higher compared to a customer who wasn't referred"(Wharton)
Too many companies are missing out on money because they're not leveraging referral marketing effectively. Referral marketing isn't a new concept, but it still proves to be a significant growth channel for many businesses. As the statistics show, referred customers are more beneficial to the company because they already trust people from their network rather than a completely unknown person or brand.
"Referred customers have a 37% higher retention rate" (Deloitte)
If you want to get more out of your existing customers, you must take an inside-out approach. Instead of focusing on the external (outbound marketing campaigns), think about ways to leverage your customer's actions (internal) and trigger relevant responses. This approach is not only innovative but highly effective.
Types of Customer Lifecycle Software
Referral Program Software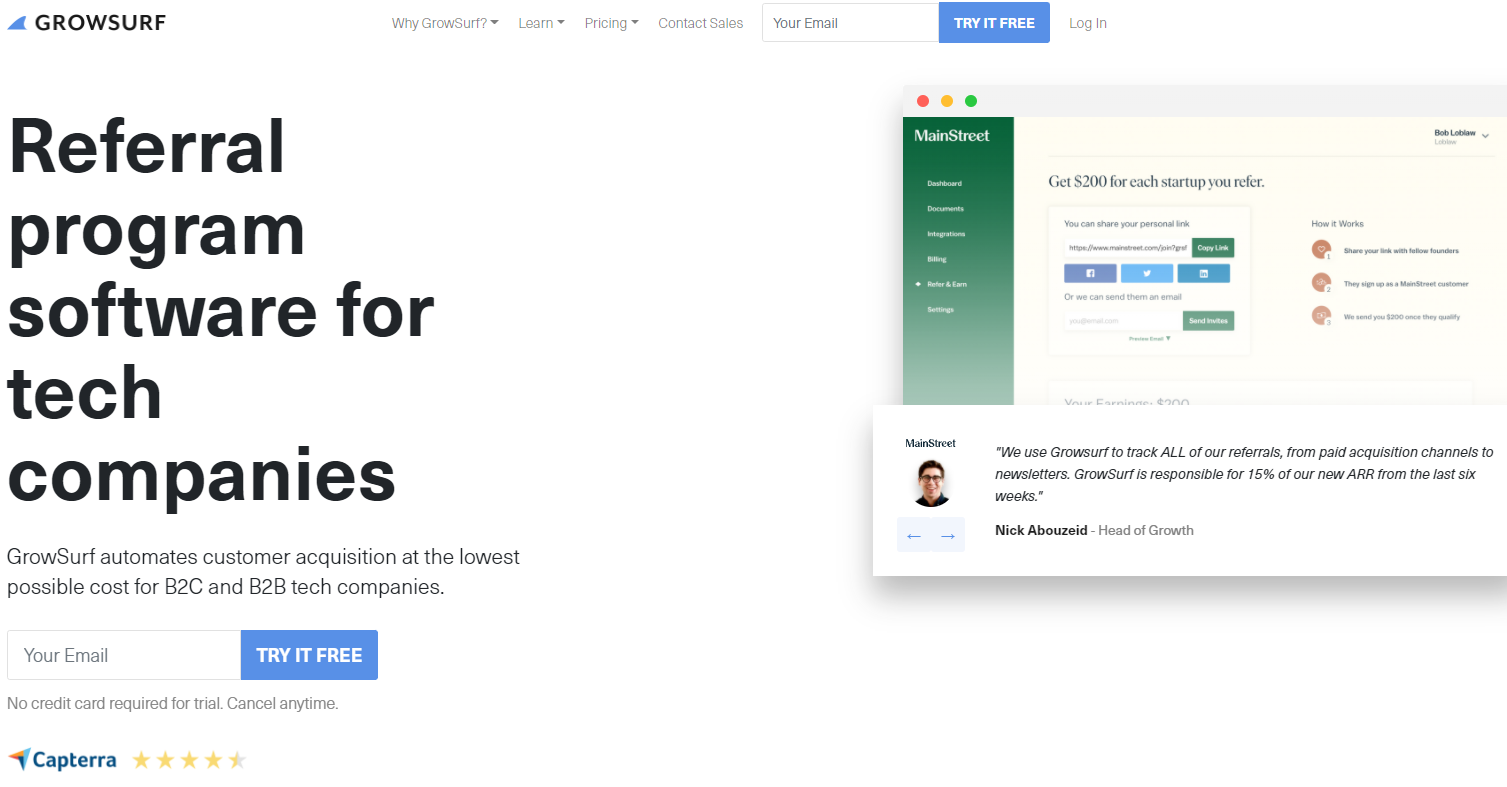 In addition to continually bringing in new leads, referral software keeps track of your client lifecycle, from shares and clicks to successful conversions. The best news is that referral marketing solutions allow you to make your initiatives more enjoyable, engaging, and aesthetically pleasing. You can customize your campaigns as you see fit and choose between different incentive models like one-sided, two-sided, or leaderboard programs.
You may also use this data to reach out to your consumers in different ways, for example, by deploying the right offer at the perfect time and place, according to purchase behavior and device-used patterns. Referral program software helps you define when and how to interact with your customers to establish ongoing communication.
GrowSurf is a top-rated referral software company that makes creating and operating referral programs simple. The program is a cost-effective solution that can be handled and modified without the assistance of IT/devs. It's suitable for businesses of all sizes and cost-effective. With Growsurf, you can expect fast campaign creation and exceptional customer support.
Request a demo of GrowSurf
Set up your referral marketing program with software that lowers your customer acquisition cost and saves you gobs of time.
Content Management Systems (CMS) Software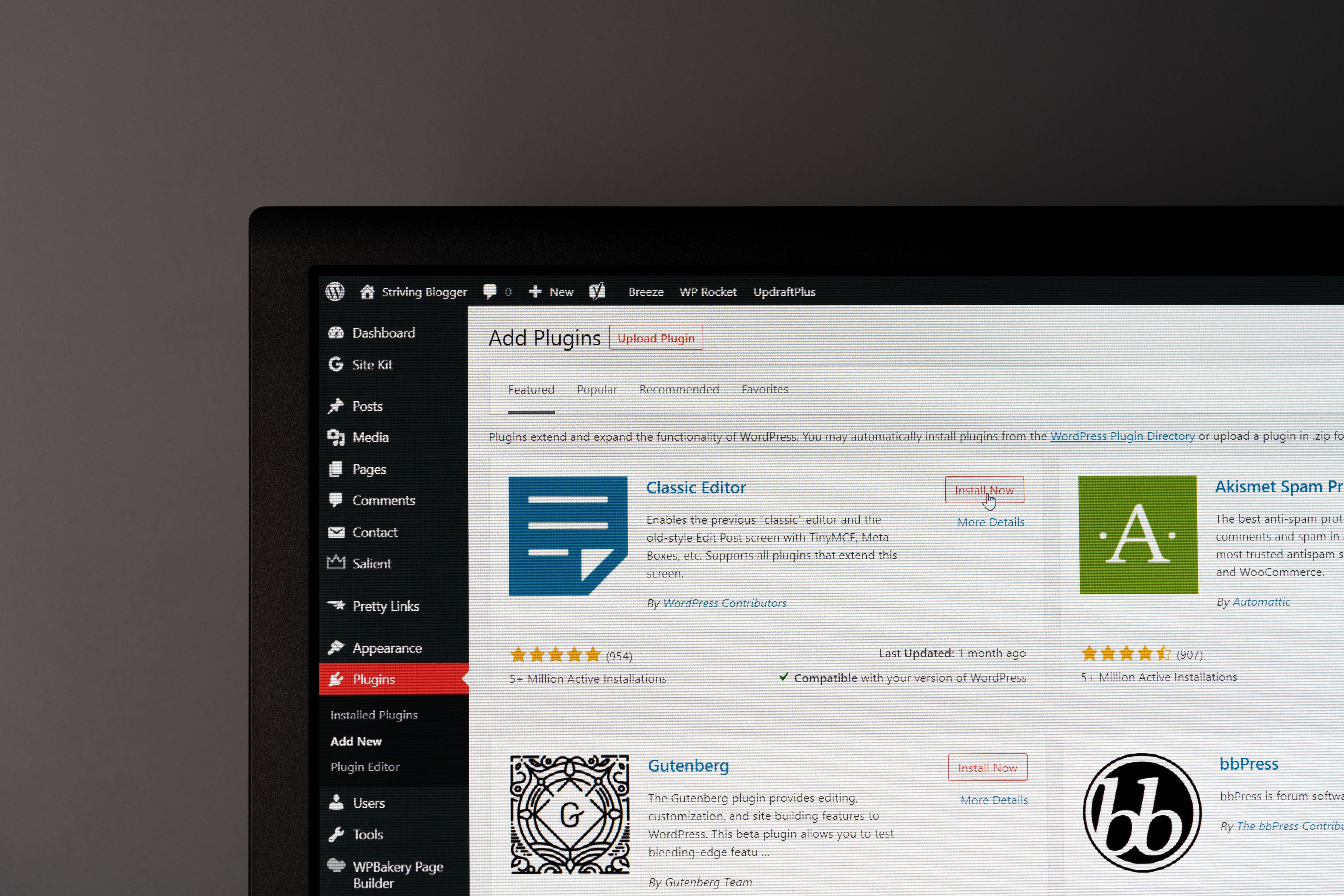 Customers generally discover businesses online; therefore, you'll need a website and, in particular, a content management system. You'll be able to reach consumers via search engines, attract them with tailored content offers, and convert them with an easy-to-navigate site that makes it simple for them to complete a purchase.
An efficient CMS should also provide prospects with direct access to your service team. You should be able to include live chat, lead capture forms, and click-to-call buttons.
Looking for CMS solutions? Here's who we recommend:
WordPress
Squarespace
Magnolia
Weebly
Wix
Customer Relationship Management (CRM) Software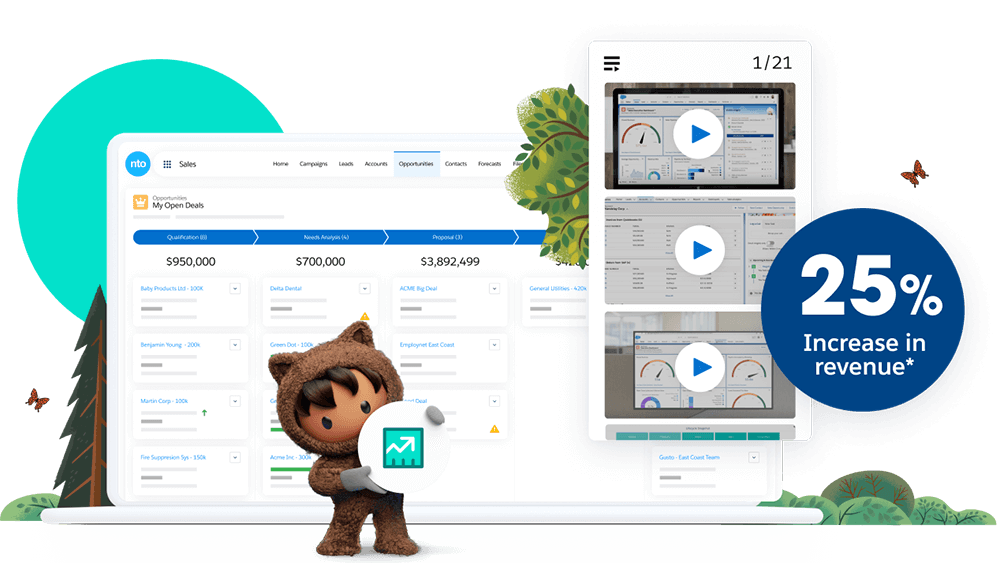 A CRM system is a software solution that maintains a single database of prospect information and activity. In their contact card, you'll find their name, contact information, and insight on how they use your service.
You'll use a CRM after the "reach" stage when a consumer fills out a profile or registers on your website. The CRM software should allow you to collect leads, assign people to team members, and establish automation processes.
Many B2B companies are turning to HubSpot for everything customer relationship management. With HubSpot, you may manage all of your prospects' information, send communications into one inbox, and automate follow-up emails all in one simple-to-use platform.
Take a look at some of the top CRM solutions:
Salesforce Sales Cloud
Pipedrive
HubSpot CRM
Zendesk Sell
Keap
Marketing Automation Software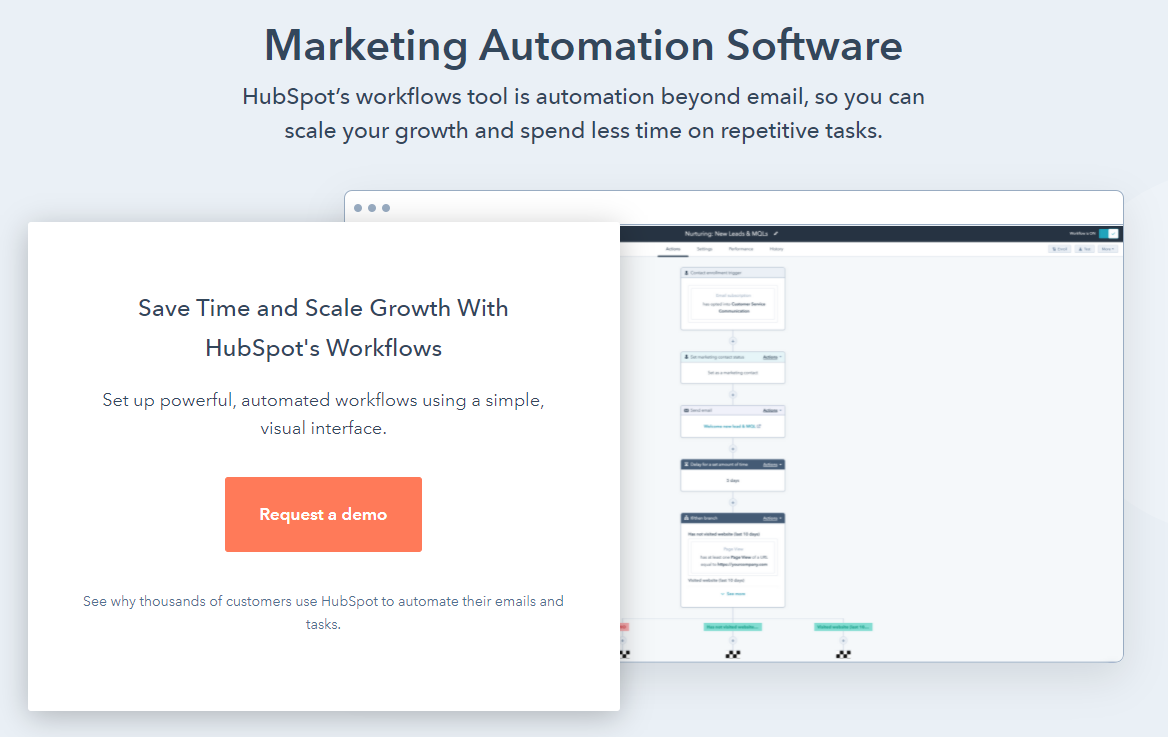 After the conversion phase, it's time to nurture and retain your customers! You'll need a marketing automation solution that may send emails, filter content, offer personalized experiences, and segment your client list based on activities and characteristics.
Here are our top 5 favorite Marketing Automation tools:
ManyChat
Moosend
Omnisend
Ontraport
Customer Service Software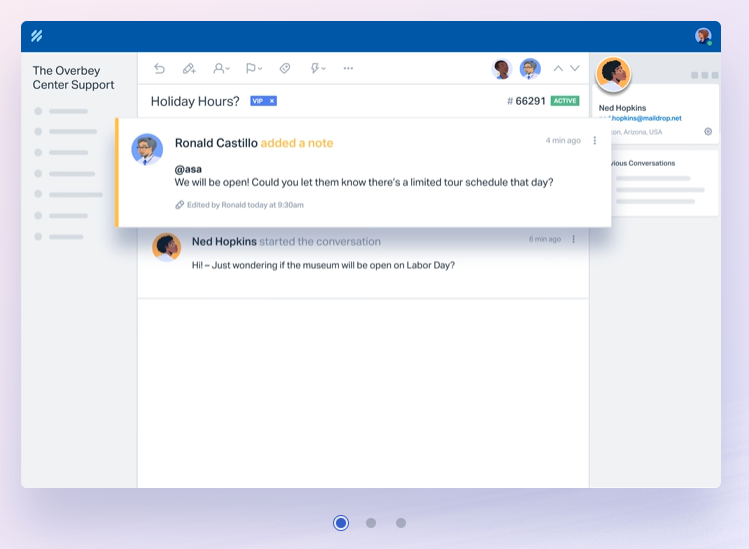 Many businesses overlook customer support as a necessary component of their marketing efforts. In order to provide exceptional customer service, you'll need customer service software. After referral marketing, it's the most significant tool for managing the lifecycle of customers. A poor customer service encounter may drive a consumer away—and they might even advise others to avoid doing business with you.
Using customer service software tool allows you to create tickets, interact with customers across platforms, conduct customer experience surveys, and develop a knowledge base. If your customer support could use an upgrade, check out HelpScout!
Key Takeaways
Customers go through the five stages of the customer lifecycle. While it appears that the lifecycle is a matter of chance, you can take control of your consumers' journey by measuring current performance with customer lifecycle software.
Follow these steps to ensure you're making it simple for your customers to choose your business again and again by providing them with a better experience:
Customize the way you interact with leads and clients.
To attract customers where they are, create an omnichannel experience that will allow them to interact with you and your brand.
Survey existing customers to discover pain points during the lifecycle.
To find out what prevented a purchase, survey leads that never converted.
After a sale, continue to nurture your customers.
Subscribe to GrowSurf
Get our weekly newsletter for our latest referral marketing guides.
Error subscribing! Please try again.