How to Increase Webinar Attendance
Webinars can be one of the most effective marketing tools in a SaaS company's arsenal. Still, it's not enough to simply hold a webinar. If you hope to get all you can out of your webinar events, you'll need to maximize attendance through a variety of communication channels.
Why Are Webinars Important for SaaS Companies?
Before diving into the ways you can drive webinar attendance, let's get into the why.
Why should you care about hosting webinars?
While they may not seem like the most obvious choice for content marketing, they can be one of the most effective. An impressive 73% of B2B marketers say webinars are the best way to generate high-quality leads.
SaaS is particularly well-suited for webinar marketing, too. Software and technology companies produced 26% of all webinars in 2017, more than any other sector. Cloud-based, easily accessible software is a natural fit for these online, accessible marketing opportunities. As such, SaaS companies may have the most to gain from them.
Here's a closer look at what makes webinars such excellent SaaS marketing tools before exploring how to supercharge your attendance.
1. Demonstrating Product Value
Webinars have a unique ability to give your audience a hands-on, in-depth demonstration of your product. Your potential customers have likely read plenty of material from competitors offering similar SaaS tools. Showing them what sets your service apart instead of telling makes a far more convincing argument.
Live videos give audiences genuine insight into your platform that they may not get from reading text. In some cases, you can even let audience members participate in the demonstration, trying features for themselves. If they've experienced what your software has to offer first-hand, they won't need much further convincing.
These attendees can then go on to tell colleagues or other acquaintances about your product. Since 70% of people trust recommendations from friends, this opens the door to powerful referral marketing. You can use referral program software like Growsurf to capitalize on the opportunity.
2. Generating Leads
Webinars are also an ideal place to generate leads that can turn into customers later down the line.
Considering that generating more quality leads is the top priority for 79% of marketers, that's a hard benefit to ignore. When you host a webinar, every single attendee is a potential lead you can pursue.
If someone is attending your webinar, that means they're interested in something you've said or promised. That gives you an automatic starting point for reaching out to them down the line. Registration forms also provide an easy tool for collecting contact information to nurture these leads.
Your registration form can request details like:
Names
Email addresses
Companies (if applicable)
Locations
Reasons for attending
Each one of these fields gives you some information you can use. At the very least, you'll be able to email someone and call them by name. You may also get material for personalized marketing.
3. Establishing Authority
When you host a webinar, you also showcase your authority and expertise in your field. Webinars are about more than showcasing a product or feature. More often than not, you'll be talking about a specific issue related to your service, giving you the chance to show how much you understand it.
By showcasing your authority on a topic, you'll impress potential customers. In the crowded and competitive SaaS market, that's a chance you can't afford to miss. Demonstrating expertise in a potential buyer's area of need could be what they need to turn into a customer.
If you offer a lot to learn on a subject of interest, attendees may feel grateful and want to reciprocate. This is a proven strategy to build customer loyalty, and webinars make it easy.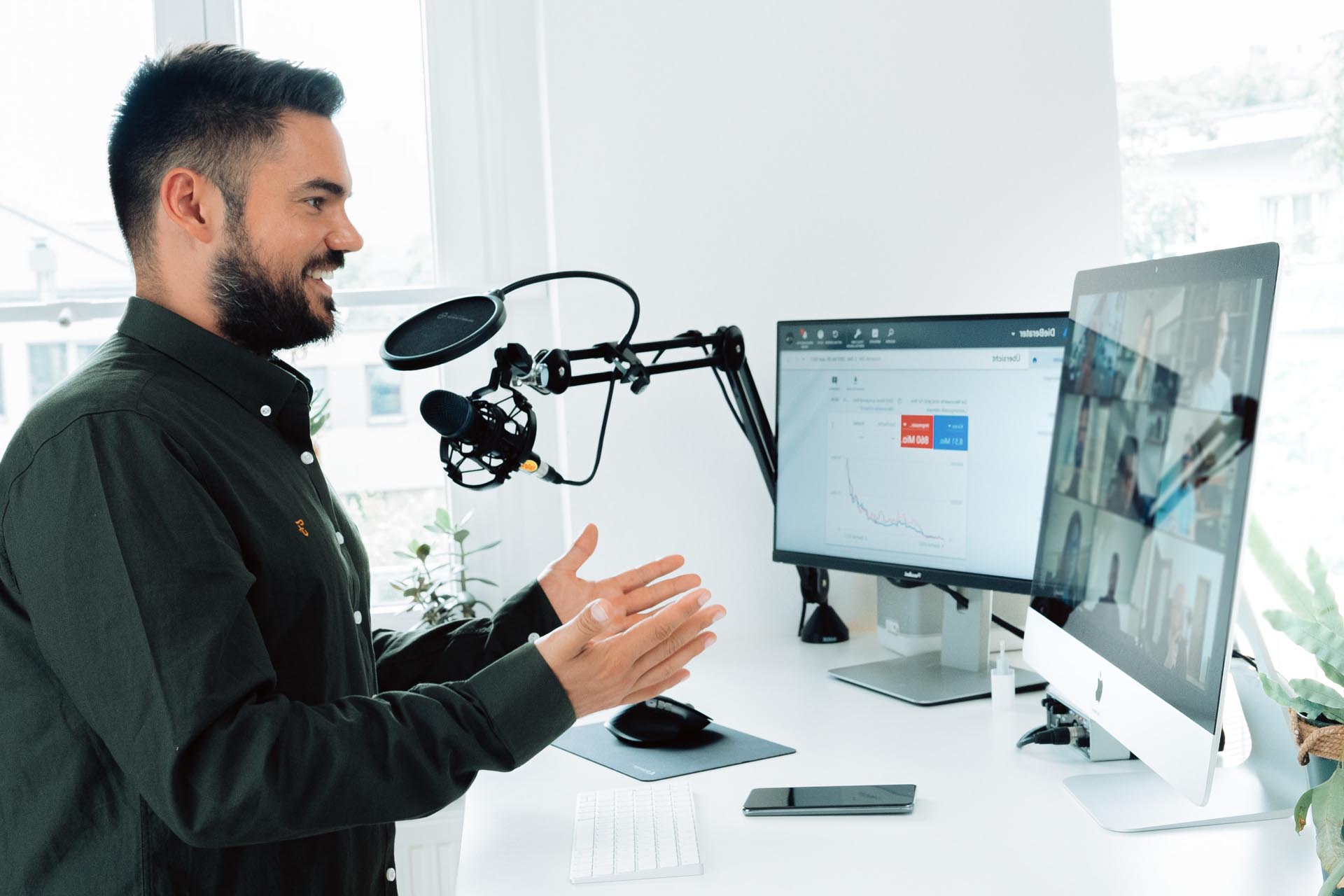 How to Supercharge Webinar Attendance
Given these benefits, it's clear why webinars have become such a popular marketing tool for SaaS companies. If you want your events to reach their full potential, though, you need to do more than just host one. You'll want to maximize your attendance to reach as many people as possible.
Despite their popularity among marketers, webinar attendance often falls short of expectations. Webinars see just 40 to 50% attendance on average. While attendance for B2B events tends to be a little higher, it still lingers around the 50% mark.
Those figures are disappointing, but they don't have to be your reality. Here's how SaaS companies can supercharge their webinar attendance to make the most of these events.
1. Choose a Widely Relevant but Focused Topic
One of the most important steps in maximizing webinar attendance is choosing the right topic. You'll want something broad enough to appeal to a wide range of people but specific enough to be actionable. If it's too vague, you may have trouble maintaining people's attention or gaining their interest. And if it's too niche, you'll limit your relevance.
To find your topic, you need to identify your target audience to understand what they care about. Look for a trend that's gaining attention in your target market, ideally something that presents an issue or opportunity your software addresses. If you can find a trending topic you can speak a lot on, you can supercharge your attendance.
When you've settled on a topic, make sure to capitalize on related keywords. Include them in your title, description, and event landing page to attract search traffic.
2. Capitalize on Social Media
When it comes to promoting your webinar, social media is your best friend. Studies show that 74% of customers follow brands on social media, and 96% of those users interact with these brands. That gives you an already engaged audience that you can reach out to about your webinar.
To make the most of social media, start by sharing content that relates to your webinar topic. Pose questions, link to interesting articles on the subject, and interact with your audience to build their interest. When you promote your webinar for the first time, it will be more relevant and intriguing to your followers.
You can also make your own event hashtag and use other relevant ones to maximize your reach. This will attract new users and make it easier for current followers to look back on your event updates. It's a lot harder to over-promote something on social media than email, so post updates often.
3. Record Webinars for Late Attendees
One area many webinars fall short in is catering to late attendees. The users who don't make it to your event on time aren't a lost cause and can even be one of the most crucial parts of your audience. Consider this: 25% of webinar registrants don't register until after the webinar is over.
To capitalize on this portion of your audience, record your webinar and make them available to those who missed it. When you don't save these events for late viewing, you may miss out on an enthusiastic audience who found out about the webinar later than the others. Conversely, making it available for late registrants can expand your reach by a quarter or more.
Make sure to draw attention to where users can watch the webinar after it's over. Post on social media about where late registrants can find it, and send out emails to your relevant leads.
4. Create an Incentive
It may take more than an interesting topic to entice people to attend your webinar. One straightforward but effective way to garner more attention is to offer an incentive to attendees. This can be a free trial of your software, an ebook, a chance to win a bigger prize, or anything else that might attract otherwise less-interested users.
Giving away free content is a great way to retain traffic and gain new visitors to your site, and it works for webinars too. Even something small can make attendees feel like they're getting more out of the experience, convincing those who may be on the fence.
The most effective incentives are those that tie in with your webinar's topic. If your audience is interested in your subject, they'll be more interested in a reward that relates to it.
5. Schedule Carefully
No matter how enticing your webinar is, people won't attend if it doesn't fit their schedules. While it's easily overlookable, something as simple as changing the day or time of your webinar can determine how many people attend. To maximize attendance, you need to understand your target audience's schedule.
You can include location information in early registration forms to get an idea of your audience's time zone. Similarly, looking at when your social media followers interact with your posts can indicate when they're available. This information can help tailor a time and day that works for the widest group of attendees.
While lunch breaks or the end of the conventional workday may seem like the best time to host, statistics suggest otherwise. Most people prefer to attend webinars between 10 and 11 a.m., with Tuesdays being the most popular day.
As you schedule your webinar, remember to keep it relatively short. Most attendees prefer webinars between 30 and 40 minutes, and it's easy to see why. If it's much shorter, you may not be able to fit in much information, and longer events may not work with people's busy schedules.
Are you ready to drive webinar attendance?
If you follow these steps, you can ensure as many people as possible attend your webinar. With higher attendance, you'll be able to experience the full benefits of webinar marketing. Webinars are a powerful tool for generating leads you can use to maximize your referral programs. GrowSurf can then help you make the most of these opportunities.
Subscribe to GrowSurf
Get our weekly newsletter for our latest referral marketing guides.
Error subscribing! Please try again.