What Is a Referral Rate?
I know what you may be thinking:
What is a referral rate?
In short, a referral rate is the number of referred purchases as a percentage of the number of your total purchases.
For example, let's say that your referral rate is 1%. This means that 1 in every 100 purchases comes from your referral program. It indicates that an advocate shared a referral link with their friend, and their friend clicked on that link and made a purchase. That counts as a successful purchase and goes towards your referral rate percentage.
At GrowSurf, we've been helping tech startups run referral programs that yield results. Up-to-date, 445,291 referrals have been sent through our software, with 2,590,374 participants and 157,381 total shares.
GrowSurf customers get results like these:
312% return on investment
30% of new leads from referrals
15% of ARR from referrals
If you're a fast-growing, early-stage startup, a referral marketing software like GrowSurf is exactly what you need. GrowSurf can provide you with deep visibility into your marketing efforts, including your referral rates, among other stats.
What Is a Good Referral Rate? 
Get this:
The global average referral rate is 2.3%. This means that established businesses can expect an average referral rate of ~2% provided they have been using the referral program for at least six months. By established businesses, we mean businesses that:
Have a product/service people love 
A steady stream of customers
Satisfied customers 
If this is your business, then you can expect the sales from your referral program to jump to a minimum of 2% – which is a solid referral rate.
Want to hear something else interesting? 
The electronics and gadgets industry has the highest referral rate of 3.4%! 
Think about it for a second:
Have you ever bought a gadget just because a friend referred it to you? How many of your tech gadgets at home were actually recommended to you by someone?
One possible explanation for the high referral rate is that technology communities are very supportive and abundant with people who want to get early access to a popular product. They're also more willing to try out new products just because a friend or an influencer in the field has recommended them.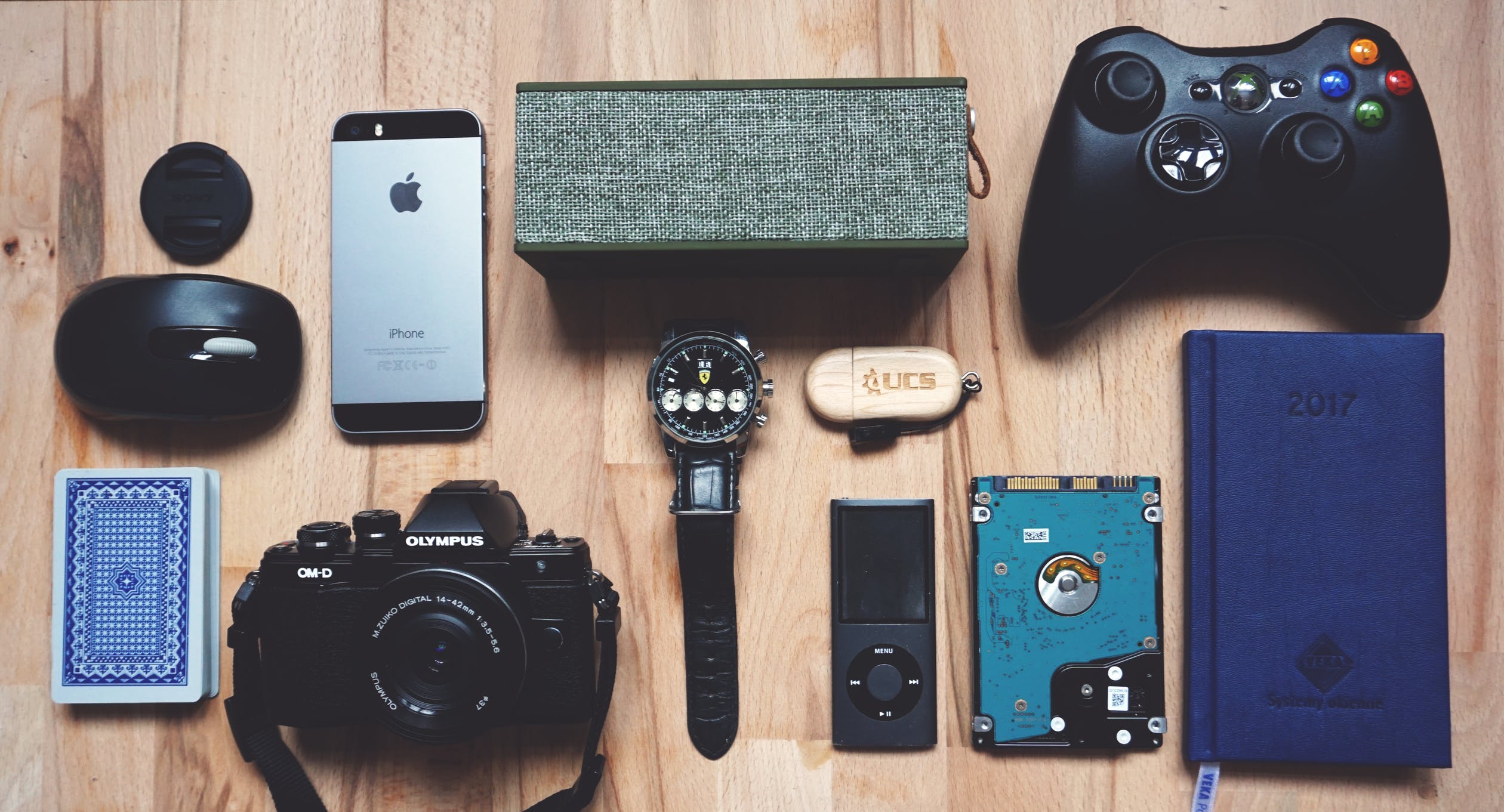 How to Improve Referral Rates
Let's imagine the following scenario:
A few months ago, you implemented your referral program, started offering cash rewards to early adopters, and promoted the program across your social media accounts.
Despite your best efforts, you seem to be stuck at a 1% referral rate.
You start to worry that your referral program in which you invested so much time and effort will be a complete failure.
Good news:
There are some things you can do to improve your referral rate and get it to 2% – which is considered a solid referral rate for any industry.
Here are seven ways how: 
Do Target Market Research
First thing first:
A target market is a group of people identified as most likely to become customers of a business.
But why should you care about doing target market research?
In short, understanding your target audience will help your company pinpoint precisely where to reach out to customers and in which manner. On the plus side, any business that can identify its target market accurately can expect to spend less money on customer acquisition and marketing.
Some of the best ways to conduct target market research include:
Surveys: When the right questions are being asked, surveys are an effective method for gathering information about your target market.
Analytics tools: Tools such as Google Analytics collect data and provide real-time feedback on the behavior flow of your audience when interacting with your brand.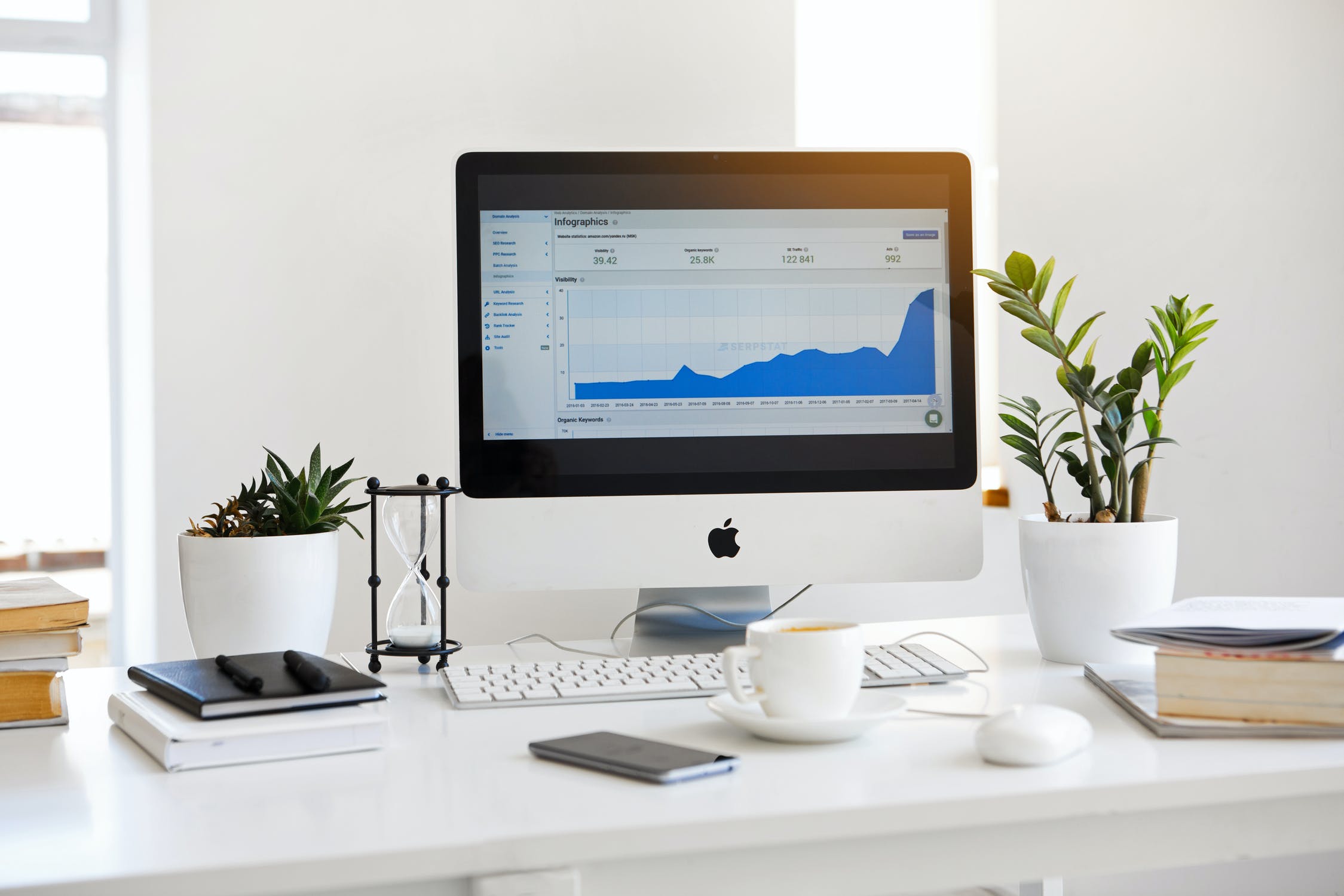 Promote Your Referral Program on Various Channels
The best thing you can do to ensure your program gets the popularity it deserves is to tell your customers about it.
From social media marketing and brand ambassadors to landing pages and email automation, the possibilities for promoting your referral program are endless!
What do you think lies behind Dropbox's successful referral program? 
You guessed it right: it's a good promotion. Dropbox integrated its referral program in the onboarding process as the last step. The end result? A 3900% growth in 15 months!
Luckily, there are many effective ways to promote your referral program and achieve the same success as Dropbox.
For instance, you can:
Invest in paid advertising
Automate your emails
Make it visible on your site
Promote the program on the most visited pages on your site
Include it in user accounts
Create a referral program landing page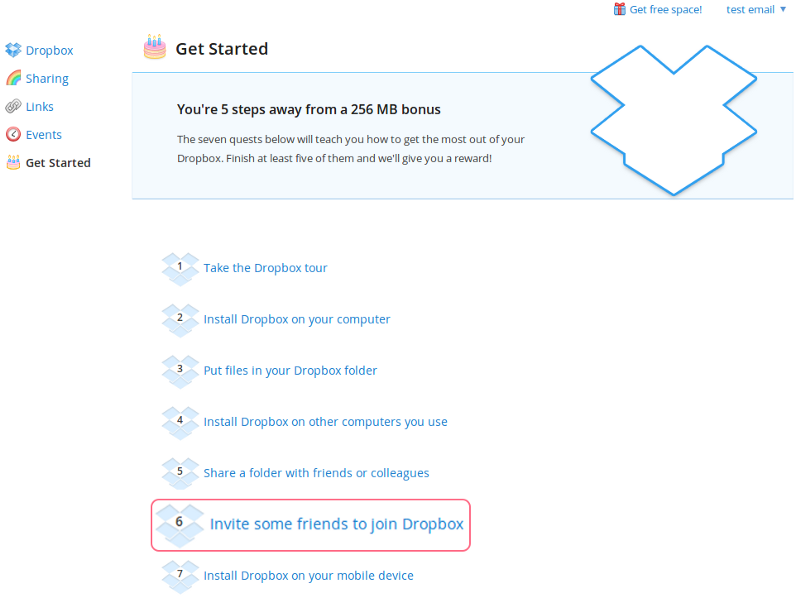 Join us for an on-demand webinar
A demo showing how GrowSurf works with helpful referral program best practices for success and more!
Give Rewards That Are Attractive to Your Customers
Choosing the right rewards for your business can be tricky.
For one thing, the best referral program rewards for your business depend on a range of factors, including your target audience, your goals, marketing tactics, and your budget.
To give you an idea about what types of rewards are right for your referral program, let's take a look at the most common ones:
Product or service upgrade: It's a low-cost referral program incentive ideal for B2C businesses that want to get new leads and new customers/users.
Brand swag: It's a low-cost method for getting more referrals and making customers feel closer to your company as they will have a physical product in hand.
Free access to an event: An amazing referral program incentive for adding exclusivity to your product and making it go viral.
Cash or credit rewards: A short-term strategy to gain traction.
Early access to your product/service: A great strategy to make people feel like they might be missing out on something – it will compel them to take action.
Subscription credit or points: A suitable reward if your product/service is "pay-per-use" or purchased on a regular basis.
Donation in the customer's name: A great way to associate your company with a good cause.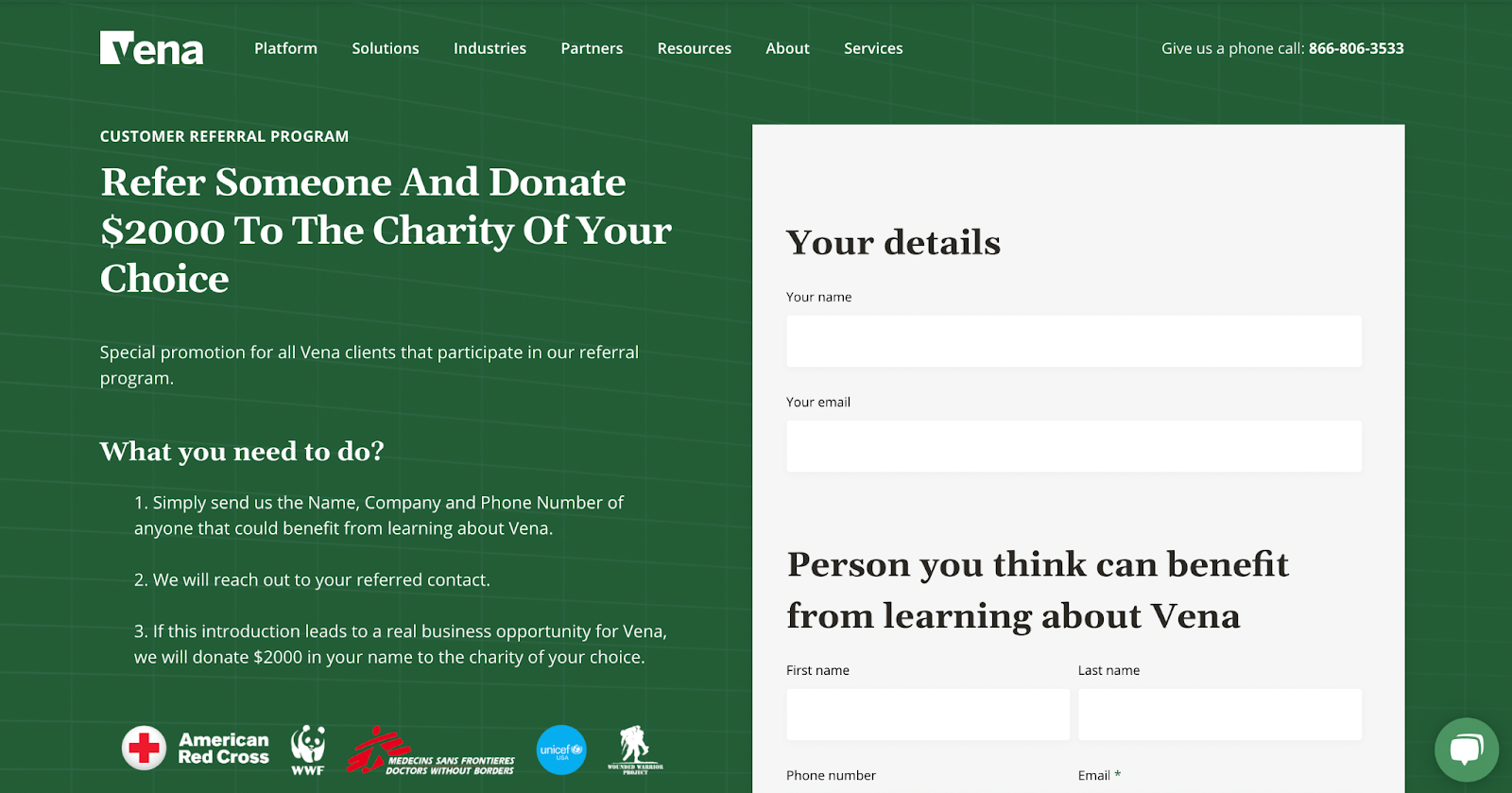 Send Emails That Customers Will Be Tempted to Open
When you have a referral program, email is one of the best distribution channels to support it – especially when you want to let your customers know about the rewards they can earn.
At first, crafting a good referral email can seem challenging, but the good news is that the most successful email consists of several elements that can help it stand out.
Here are some of them:
A simple and clear subject line because the subject line is the first thing customers see when they open their email.

Explain your rewards and be as detailed as possible about what type of reward structure you use.
Add an element of personalization by calling your customers by their names, sending them product recommendations based on past purchases, etc.
Design your emails well by making sure the logo, color palettes, typography, graphics and everything else fits your brand.
Add strong CTAs to encourage the customer to take action.
Add social media sharing buttons to make it easy for your customers to share the content with their friends.
Prioritize and organize the content in a way that's friendly for the user to process it.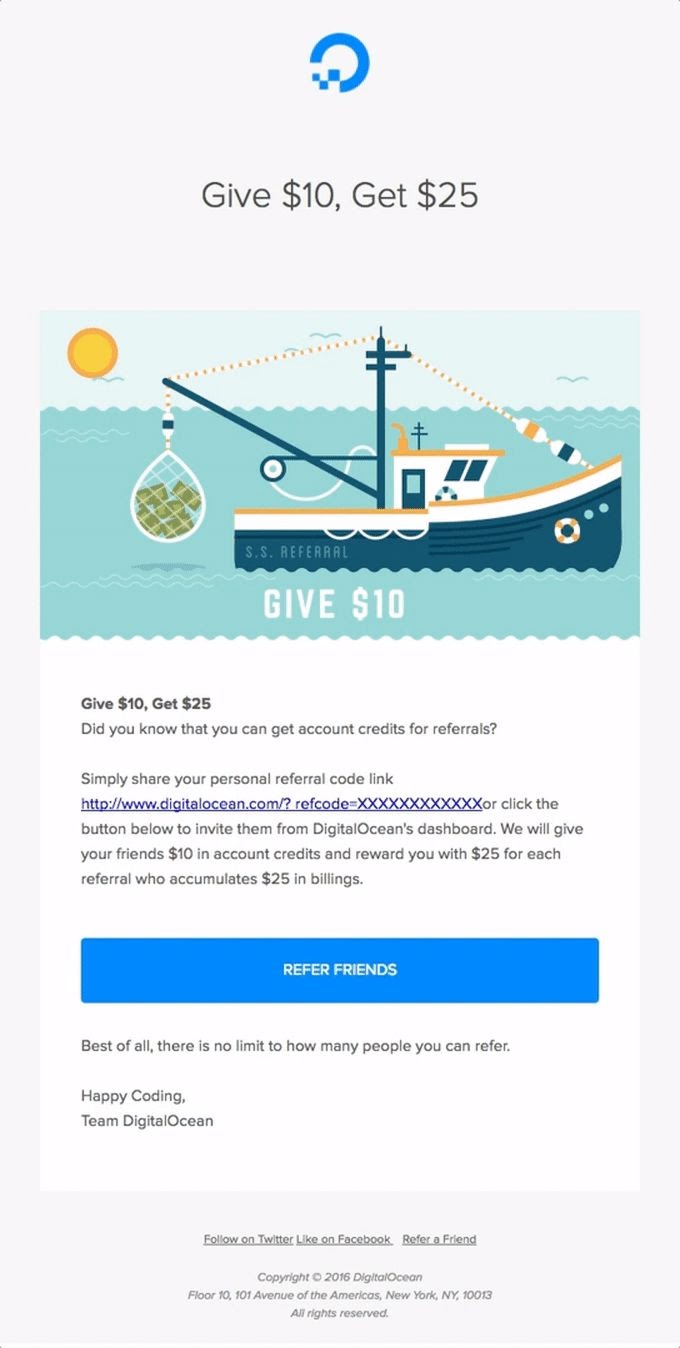 Send Out Well-Timed Emails
Imagine this scenario:
The customer has just made a purchase. They trust your brand and are convinced that your product is going to solve their problems.
What better time to send them an email informing them of your referral program? 
Most referral program software come with pre-made email templates that you can use to invite your customers to join your referral program.
Apart from email, you can also promote your referral program in the following places:
Confirmation page

Summary of purchase
Post-purchase page
After a successful customer support exchange
Packaging or receipt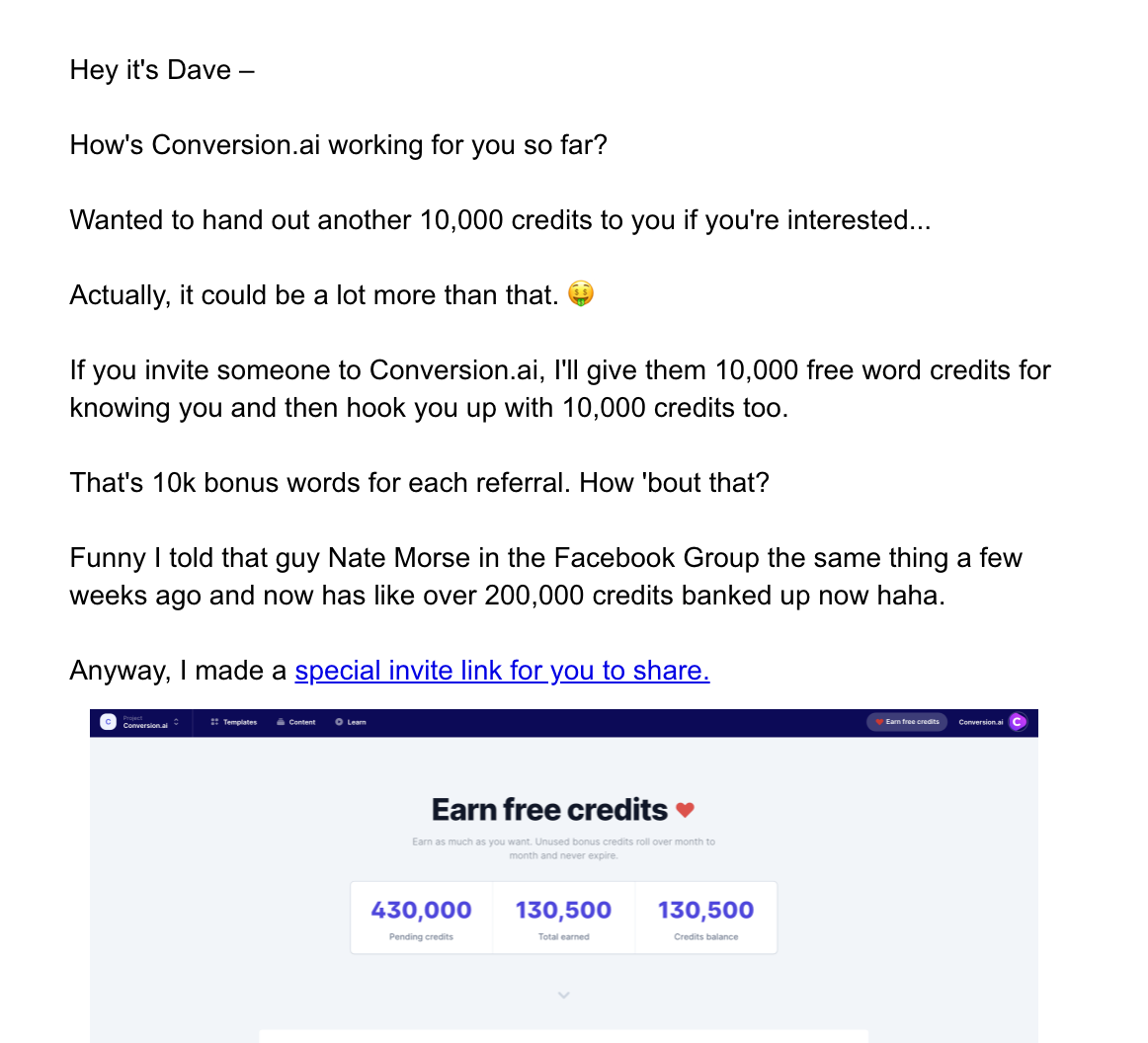 Remind Your Best Customers About Your Program
Your best customers are your best asset. Think about it: they're not only buying your product/service, but they're also more than happy to recommend you to their friends and family.  
So why not go the extra mile and remind your most loyal fans about your referral program? Customers who have bought several times from you are very likely to be strong advocates for your brand.
The good news is that most referral marketing software let you upload your list of customers and send them an invitation to join your referral program. Easy-peasy, am I right? 
Another great idea is to reward your best customers. By doing so, you're not only showing your appreciation, but you're also motivating them to keep spreading the good word.
For example, consider sending your most loyal customers a branded gift or a gift card to show them how much you appreciate their referrals.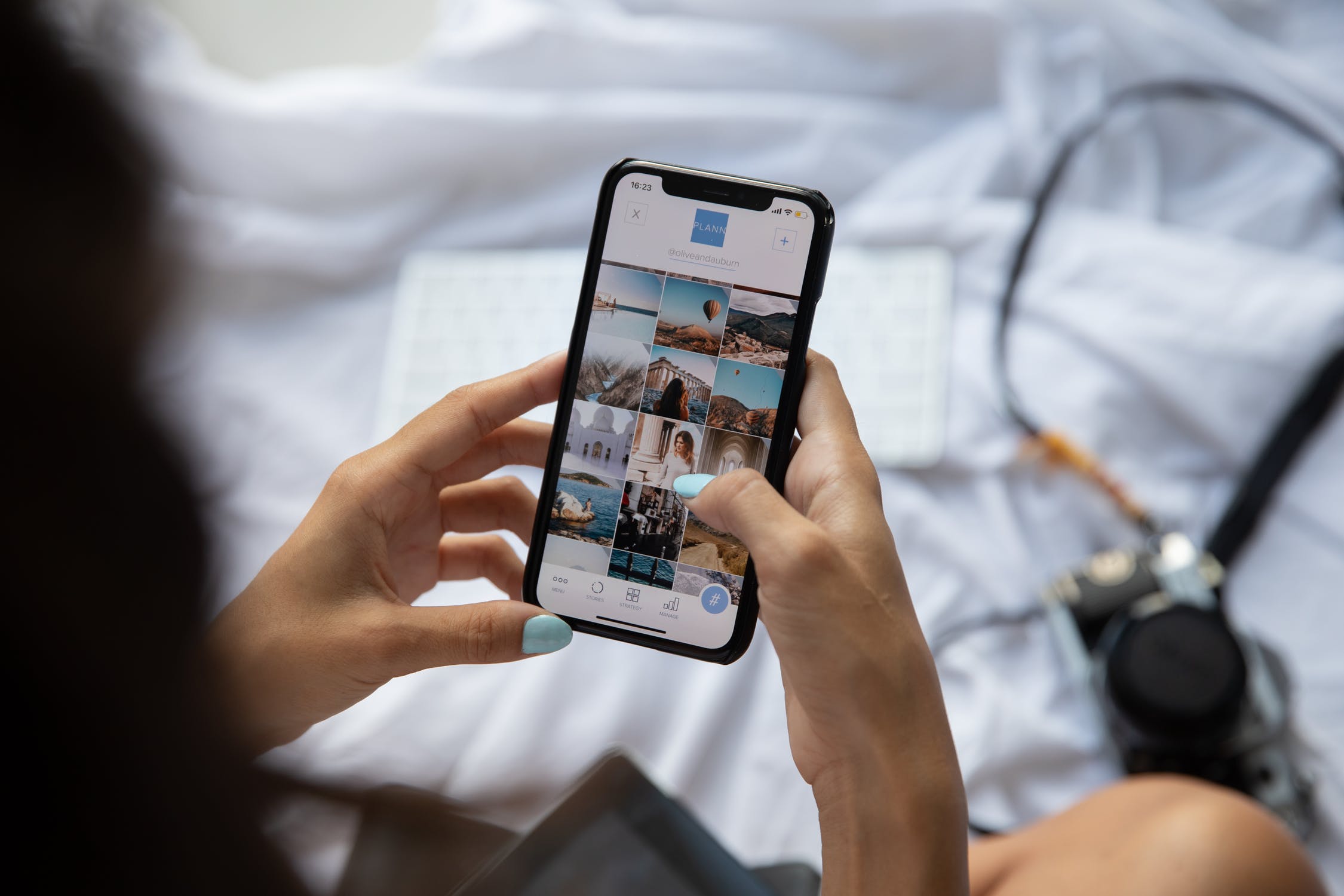 Use a Referral Program Software
Here's the hard truth:
Without a referral program software that manages referrals and tracks customer retention, improving your referral rate is simply unachievable.
Here are five reasons why you should invest in a referral management software:
It comes with automation features that help you work more efficiently. Platforms like GrowSurf will help you send out automated emails that promote your program, give new participants their unique referral link, notify winners of their reward, and remind customers to join the program.
You can reach more people and channels to scale your program. Managing a few customers seems doable. But what happens when you reach hundreds or thousands of customers? Referral management software can help you scale your program quickly. With all the automation features and the email link tracking and campaign manager tools, you'll be able to reach more people on more channels with just a few clicks.
Get real-time data on what's working and what's not. Thanks to the advanced analytics tools most platforms offer, you can get insights into your customers' purchase behavior and use that data to fine-tune your marketing plan. For instance, GrowSurf premium-level analytics show you your campaign performance, conversion rates, and channel performance to understand the effectiveness of your referral campaign.
Test which incentives work best for your customers. Referral software is the best way to test different incentives and different ways to structure your rewards to see what's most attractive to your customers. GrowSurf even lets you review and approve rewards, so you can verify for yourself when a participant reaches a referral goal and release the reward in one click.
Fraud prevention. The fact is that some of your customers might try to engage in fraudulent activities, such as hacking your customer referral process to get numerous incentives. The good news is that tools like GrowSurf have an anti-fraud system that identifies suspicious participants and lets you disqualify them. Some even offer a suite of anti-fraud tools such as blacklisting/whitelisting, bulk fraud deletion, and reCAPTCHA.
Key Takeaways
We reached the end of the post. Hopefully, you now have a clearer idea of what referral rates are and what's a good referral rate for your industry.
A final tip: high referral rates aren't the only thing you need to invest in. A high referral rate is good to have but in no case should you rely solely on your referral program to get new customers and generate sales. Make sure you diversify your customer acquisition channels so that the other ones come to the rescue if one channel fails.
To sum up briefly:
A referral rate is the number of referred purchases as a percentage of the number of your total purchases.
The global average referral rate is 2.3% while the electronics and gadgets industry has the highest referral rate of 3.4%.
A 2% referral rate is considered a good referral rate for any industry.
Some of the best strategies for improving your referral rate include good promotion of your referral program, giving rewards that appeal to your customers, sending automated emails, and using a referral program software like GrowSurf.
Subscribe to GrowSurf
Get our weekly newsletter for our latest referral marketing guides.
Error subscribing! Please try again.