Coming up with an effective, efficient, and scalable marketing strategy for insurance businesses is no small feat. In a fiercely competitive market, insurance companies need to leverage everything that they can in the marketing world to differentiate themselves from the competition whilst also reaching their perfect target audience.
Marketing for Online Insurance Providers
Driving as many conversions towards your sales team as possible is usually the aim for most marketing campaigns. You want to bring in as many qualified and relevant leads as possible so that the sales team can easily convert them into paying customers. The thing is, many insurance companies are still using outdated and inefficient methods to market their business.
What follows is our list of the best modern marketing strategies that will work perfectly for an insurance-based business. Pick the right insurance marketing strategies for your business, based on your goals and audience, and the leads will come flowing.
10 Insurance Marketing Ideas to Get You More Leads
Launch a Referral Program
The fastest growing, hottest, and arguably the most effective strategy on this list is the first that we'll tackle. Referral programs have exploded in popularity recently and rightly so. They offer some of the highest conversion rates from leads generated, they're cost effective and can hugely improve customer satisfaction, retention and minimize churn rate.
So how does a referral program work? Typically you'll create an offer that your current loyal customers can share with their friends, family, and close network. In exchange for sharing the offer, they receive some sort of reward as an incentive. Let's say that you offer annual premiums. Customer A has been a loyal customer and is willing to participate in your referral scheme. You create an offer that says they'll receive $50 off their premium for every new customer that they refer to your business. You might even say that the new customer receives an incentive too. This is just one of many insurance referral program examples, there are many other ways to launch a referral program.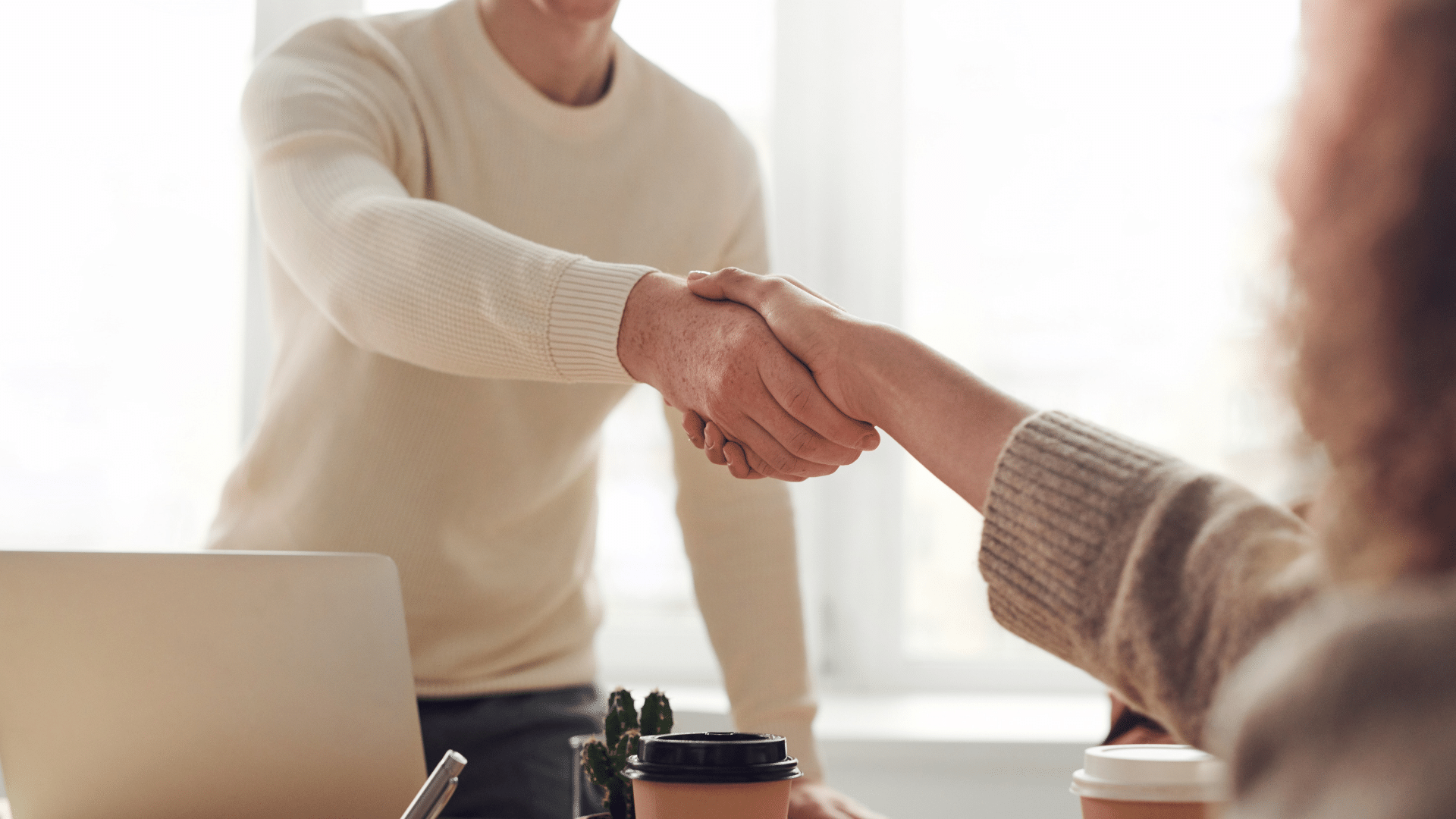 Referral programs not only encourage your loyal customers to stay with you (in fact they're incentivized to do so) but new customers are far easier to convert when coming through a referral program. Why? Well, your loyal customers have already done a lot of the persuasion for you. They've sung your virtues, explained the product, and extolled the benefits. And better still, because this is all coming from a friend, rather than a business, it is altogether far more genuine. These referral programs are great for online insurance providers, but could just as easily work for those selling insurance in other ways.
Ask for Reviews
You might query exactly how asking for reviews is a marketing strategy, but you need to consider what it is that you'll do with those reviews. When customers are making their decisions within their buying journeys (typically at the consideration stage) they will want to see and compare the experiences that past and current customers have had with your business. By asking for reviews, displaying them prominently and in an easily accessed place, you'll make the decision making process easier for them.
Not everyone likes to and not everyone knows how to ask for reviews. The best time to ask for a review is relatively soon after a customer has signed up, has interacted with you, or has just resubscribed to your service. You can either ask manually, by email or another form of communication, and then add the reviews to your website, ask them to leave a review on a third party site such as TrustPilot or Google Reviews, or you could automate the process using an email system. Some major marketing tools, such as referral software, has this automation built in.
Host Educational Webinars
Very few customers will purchase from you after their first interaction with you. In fact, research has shown that most customers purchase after no fewer than 7 interactions with you and your business. These 7 interactions can happen at any point along the customer's buying journey and at each point they're looking to receive further information or value from your business.
One of the best ways to impart value is to offer free educational resources and educational webinars are a great way to do so. You want to be sure that the content is purely educational, sure you might mention that your business offers service x, y and z, but this isn't a sale pitch opportunity. Rather it is you showing that you care about your customers enough to offer them something of genuine value without obligation.
Thought Leadership
By having a business in this sector you are already a leader within the field. You have the ability to impart knowledge and lead the conversation around your business and the sector in general. Taking the opportunity to share your thoughts on the industry, upcoming trends, industry news and more you are showing that you are a thought leader. By taking on this role you are building your reputation as an expert in the field.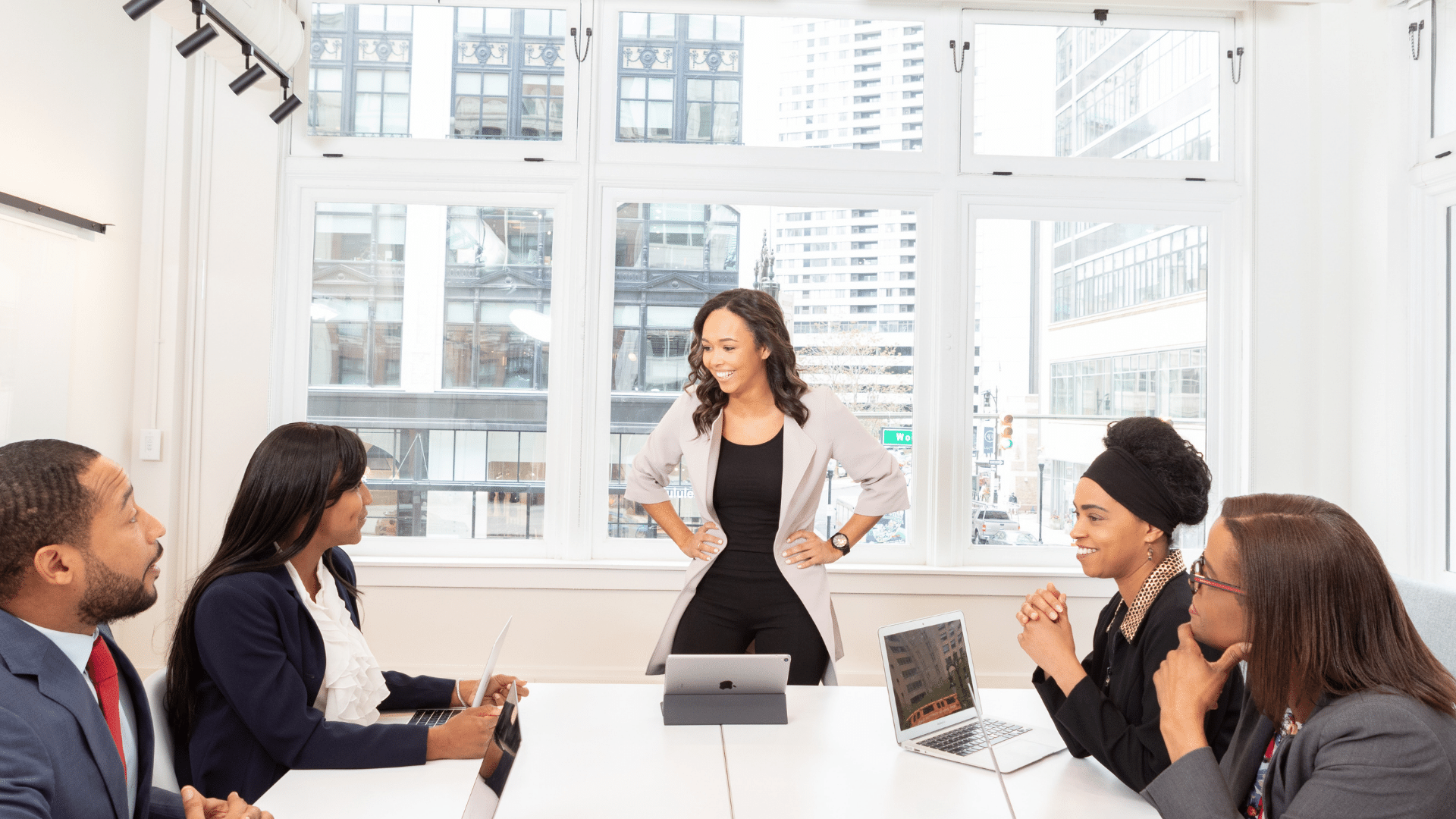 This form of reputation building works best alongside well crafted content. You might write a longform article for LinkedIn, create an interesting infographic, record news videos, there are myriad ways to share your thought leadership content.
Produce On-Brand Social Media Content
Developing a company voice that is unique and interesting is mandatory for brands that want to differentiate themselves from all of their competitors within the crowded space. On social media, it is easy to simply share rather bland customer updates, company news etc in a fairly flat corporate way.
Consider what your company voice might be, then stick to it, build it as a recognizable brand including graphics, colors, logos, etc and be consistent with it. Whenever you post on social media use the same voice and branding, this will massively help with brand awareness and you can also gone through flyer templates to make stunning flyers will help people remember you amongst the crowd.
Work with Influencers in Finance
Influencers and finance might sound somewhat oxymoronic when your understanding of influencer marketing is people dancing on TikTok or doing make-up tutorials. But bear with us. Influencers aren't just young kids on social media, there are many well-respected, knowledgeable influencers within the finance industry who, with their support, can lift your brand to levels you didn't think possible.
Many influencers will request paid partnerships, but you might be able to broker an arrangement with certain influencers for partnerships on a different level. They can work in a way that they simply promote your content and your offer in exchange for compensation, or you can be more creative with influencers, launch an advertising campaign using their status, have them produce content that you sponsor and more.
Write Guest Blog Content
You might read that and panic, knowing full well that your own company blog hasn't been touched in months, but it's time to dust off the keyboard and get writing again. For a start, it's a simple way to establish yourself as a thought leader, secondly, it's another way to connect with your audience. Rather than exclusively writing for your blog, consider reaching out to other industry blogs and ask if you can write content for them.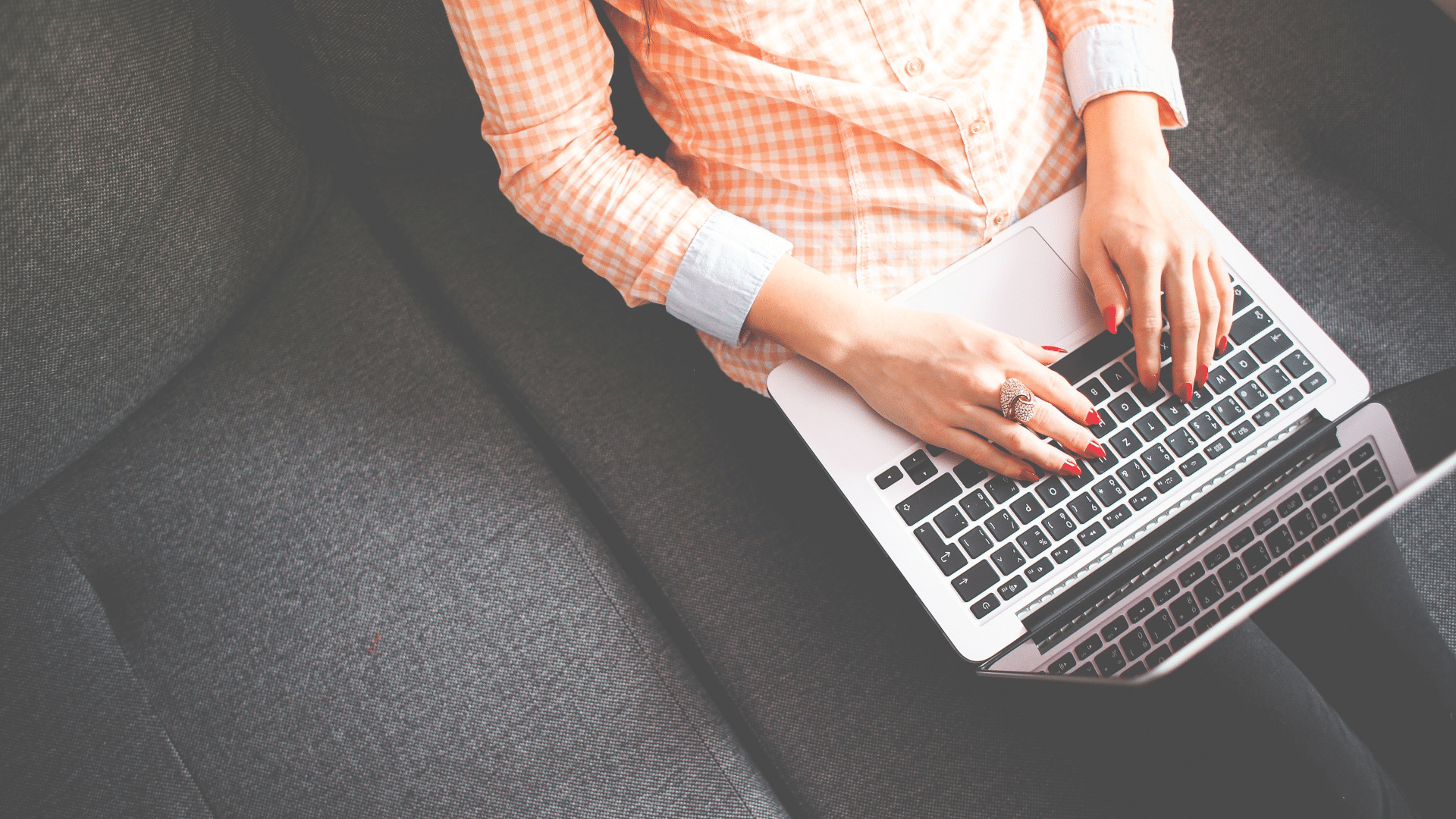 Usually, they'll either ask you for it for free and they'll just publish it (you might get a link back to your website, and you'll get your name seen by all of their traffic) or they might charge you a flat rate to publish your content on their website. Either way, with a link back to your website, considerable traffic on the right blogs, and more eyes on your brand, it makes sense.
Design a Partnership Program
You might wonder how a partnership program varies from a referral program, and you'd be right to, after all, they can be run using the same referral program software tools. We've covered the details of referral partner programs within a previous article but in essence, "A referral partner is another business or individual who is willing to recommend your business or services to their audience and network. They are, therefore, not entirely different from a standard participant within your referral program."
These agreements, within a referral partner program, are more formalized, more specific, and can be fully customized depending on the partner you are working with. Within the insurance industry, this can be particularly helpful when dealing with businesses you have long-standing relationships with, such as financial advisors or property services. Think of businesses who have a shared audience with you, but aren't direct competitors. In that way, you can both be of help to each other, as their customers and your customers will both want each of your services.
Publish Case Studies
Much like reviews, case studies are a way for customers to get a feel of your business and what it would be like to be your customer. The best case studies are those which follow and elaborate on the customer journey from start to current day (when they continue to be a loyal customer of yours ideally). This means that any prospective customer who is reading or watching the case study is able to relate to it.
You are able to get case studies in much the same way that you would ask for reviews, you will likely find that case studies are somewhat harder to come by as they require considerably more input from your customers. It wouldn't be good practice to ask every single one of your customers to be a case study for you. Instead, you should think of customers who best fit your ideal customer and do a case study on them. Also, think about creating case studies for customers in different sectors or demographics to appeal to the widest possible audience.
Run an Ad Campaign
Ad campaigns can be hugely effective means of bringing in leads for your business. The most important thing to consider is who will be seeing your ads. Many ads platforms, such as Facebook or Google Ads, will allow you to spend your budget freely and quickly without much care for conversions and outcomes. Therefore, the onus is on you to ensure that your ads are targeting the right audience in the right place.
On Facebook or LinkedIn, it's important to define your audience by interests and demographics to ensure that only those who are within your target market see and interact with your ads. On Google, you need to be laser targetted with your keywords, the best advice is to put yourself in your customers' shoes and think about the language that they will use when searching for your services. Remember that this might be considerably different from the language you use when describing your services in-house.
When running ad campaigns, keep an eye to your return on ad spend as a key metric, and be sure to consider the possible lifetime value that each conversion could bring. Many ads platforms focus on the immediate and short term metrics, but for a truly accurate picture you need to consider longer term metrics such as cost per acquisition, and the average value a customer brings.
Key Takeaways
When building a marketing strategy for your insurance business it's important that you first define what your expected outcomes will be. In most cases, the hope is that the campaign will bring in more leads. Run the campaign, measure the outcome, then adapt accordingly. If everything went well, then it's time to scale and grow.
Consider your business goals, and your audience, then adapt your strategy accordingly
Offer value wherever you can, without the sale pitch
Don't be afraid of trying diverse channels, but focus on what is working.
Subscribe to GrowSurf
Get our weekly newsletter for our latest referral marketing guides.
Error subscribing! Please try again.