Business is all about relationships, and partnerships are some of the most important relationships out there. Growing your business through a referral program is an excellent way of achieving long term, sustainable growth. Most businesses start by working with their existing, loyal customers, and many referral programs scale very well just using their customer base.
Those businesses looking to really take their referral programs to the next level should, and often do, look to leverage partnerships they have fostered within their network to deliver even more growth and scale. These partnerships consistently deliver quality leads and conversions over, what hopefully will be, an extended period of time.
What is a referral partner?
A referral partner is another business or individual who is willing to recommend your business or services to their audience and network. They are, therefore, not entirely different from a standard participant within your referral program.
The main difference is that your referral partner tends to have access to a far greater network than one of your customers, and chances are that they have access to a network of people who are highly likely to be your ideal customers, rather than anyone who will listen.
Another difference between referral partners and typical participants is that the agreements are typically more formalized beyond a usual signup to a referral program. These agreements may include details on unique or customized incentives. Seeing as these are usually B2B partnerships, the majority of incentives are monetary based rather than gift cards, physical rewards or discounts.
The overall premise is, however, the same. Each time a referral partner refers a successful sale to your business they are rewarded with an incentive.
The theory of the system is based on what Dr Robert Cialdini coined as the reciprocity principle. This is the idea that when you help someone, they naturally feel indebted to you. In the example of a referral program, you as the business owner may feel indebted to your customers who are sending referrals so you incentivize them. Your customers may want to participate as they have had a good experience with your business.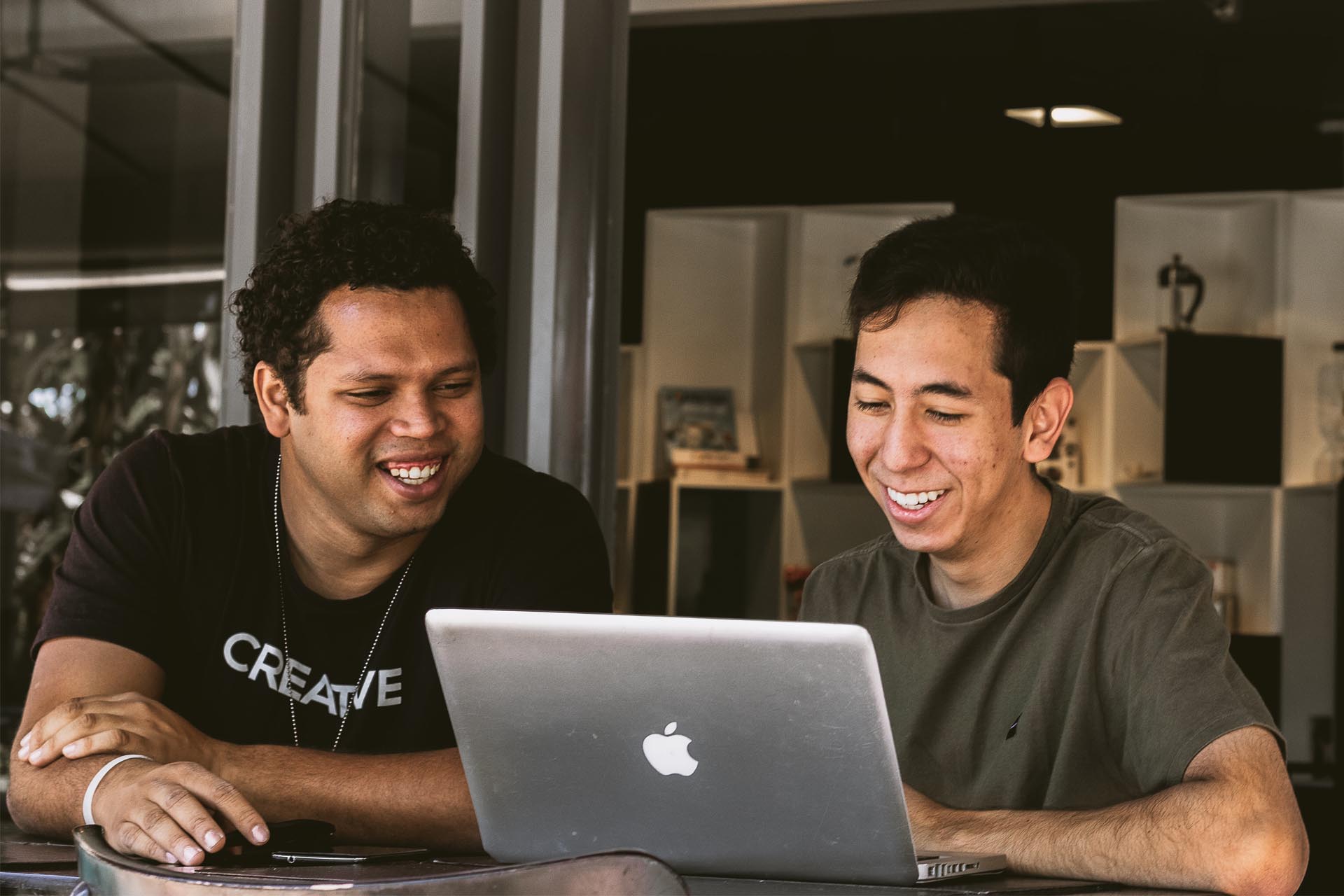 These referral partnerships can have a far greater level of success than relying on customer referrals for two main reasons.
Firstly, the relationship they have with their customers (your target audience) is already established, this therefore works to leverage the same social currency theory as with customer referrals. They're staking their reputation on their recommendation of your services or products, and their audience trusts their judgement.
Secondly, you'll find that many referral partners already have direct experience with you, your brand and your products and services. They might have originally been customers turned brand advocates or a business that you have been able to showcase your products and services to.
Both of these key reasons lead to dramatic increases in conversion success when it comes to delivering successful referrals.
Benefits of Referral Partnerships
There are a number of key benefits to building a successful referral partnership within your referral marketing strategy. Aside from the obvious, that your business receives more referrals and therefore your number of conversions increases, there are further benefits that you can reap.
Access to new networks, connections and opportunities you might not have had access to otherwise: Your partners might simply have access to people that you wouldn't without them, it might be that they're not in your marketing streams, it might be that they're simply not on your radar, but as long as they're an audience that aligns with your ideal customer then you're in luck.
Increases your brand awareness: The access to a wider network means that more people are hearing about, learning about and talking about your brand, thus naturally your brand awareness increases.
Increased ROI for everyone: It's not just your business that will benefit from the partnership, not only will your partner receive their incentive but chances are that you will also let your network know about their business and offers. There may even be a referral system set up.
Improves customer retention: Referred customers are more likely to become retained customers and have a higher level of LTV than customers who come through organic channels.
Referral Partner vs Affiliate Partner: What's the difference?
If you've heard of affiliate marketing then you are likely wondering what the difference is between a referral partner who takes commissions and incentives vs an affiliate partner. You'd be right to wonder. There are a wide number of similarities between the two, that's for sure, but there are also some key differences when looking at affiliate vs referral.
Affiliate partners are almost always focused on creating content for a large audience. They leverage their blogs, video channels, SEO to reach as many people as possible, playing something of a numbers game. If they don't track affiliate links, chances are they have no idea who is reading their content, who is interacting with their websites, or who is going to be referred towards your business. The relationship is limited at best.
Put that alongside the fact that most affiliates are in it solely for the commission, and have little to no allegiance to your brand, and they're less palatable than a referral partner. Affiliates will, that said, almost always bring in considerably larger volume of leads, but they are leads that take longer to close and are less likely to convert.
There's no reason that you can't work with both affiliates and referral partners (especially if you're using tools like referral or affiliate software), but if there has to be a choice then the comparison table below should be helpful:
| Referral Partner | Affiliate Partner |
| --- | --- |
| Smaller number of leads but higher quality and more qualified | Larger number of leads but lower in quality and less likely to convert |
| Best for businesses operating in a defined niche | Works well when a business can work with a large undefined audience |
| Lower customer acquisition cost, as leads are easier to convert, means a lower financial risk | In order to maximize the reach of your campaign you'll need to spend a fair bit on marketing, increasing your financial risk |
| Sustainable growth as the program grows smoothly | With their large audience reach, you might face issues scaling too quickly beyond your capacity |
| Accessible to almost all businesses | Affiliates tend to look to work with established businesses with the means in place to maximize their return |
11 Tips for Making Successful Referral Partners
Consider if your customers could become referral partners
Chances are that within your existing customer base there are already some ideal candidates who would be willing to act as a referral partner for your business. They are perfect candidates as they have already engaged with you, they understand your product as a customer and they are, themselves, your ideal customer so know who they're looking for.
Formalize your agreement
Whenever entering into a formalized relationship with another party it is sensible to have an agreement in writing to establish the ground rules and ensure that everyone is working towards the same set of goals and working on the same plan. This should be kept in an easily accessible shared location, and can be referred to, amended and developed as the relationship grows.
Offer different referral sharing options
Making life easier for your referral partners tends to breed positivity in the relationship and this often leads to an increase in referrals. One of the simplest ways to make life easier is to give them multiple options and ways to share your offer. Allow them options such as referral links, referral codes, social media sharing, email templates, landing pages and more. This is, of course, quite a lot of work, thankfully referral software can take a great deal of this work off of your shoulders.
Make sure incentives are in place for all sales
It should be standard that for every referral that your partner makes (that converts into a sale) they are rewarded for it. This is, usually, a monetary style reward in formalized partnerships. Regardless of the reward that you decide (and you should decide it with them) make sure that it is fulfilled promptly and regularly. This breeds trust and this in itself incentivizes them further.
Show your referral partners gratitude
Everyone likes to be told that they've done a job well and receive praise. You can, of course, do this directly by thanking them but a business beneficial way of giving recognition is to do so in the public eye. You don't need to include specifics but letting your audience know that you're partnered with a specific business and you appreciate their support will increase their brand awareness and might even send some sales their way.
Use referral software to properly track and fulfil rewards
As we've alluded to above, keeping on top of your referral program can be a lot of work. Tracking each individual partner, and all of their referrals, and their rewards, and their referral metrics and more… it can become a behemoth of a task. This is where referral software, such as that offered by GrowSurf, comes into its own. Software can automate many of the steps, such as sending out referral links, tracking referrals and also tracking and fulfilling rewards. It is often the case that referral software is the making of a referral program.
Keep lines of communication open with your referral partners
It's very easy to set up partnerships with a new referral partner, see some referrals come in, and then forget about them. This isn't going to be a great experience for the partner, and chances are that they'll begin to feel undervalued (aside from their regularly received rewards). The best practice is to set up regular communication with each partner, even if it's a simple email rather than meeting up, it goes a long way.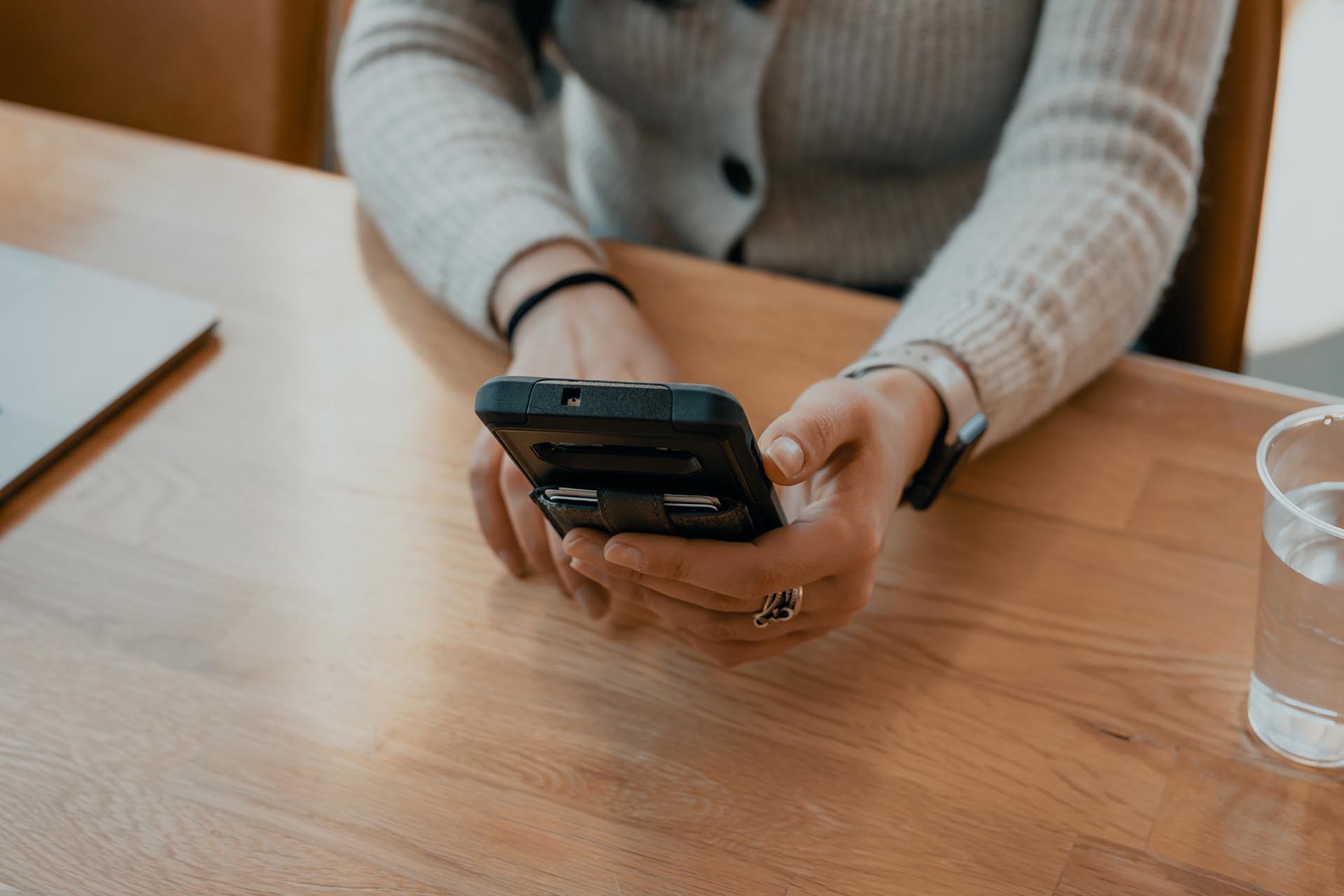 Don't be afraid to ask for further referral partner introductions
Once your relationship has been established, there's a chance that your referral partner might have connections to others who would also be interested in working with you. Remember that they're unlikely to refer you to people who would compete with them but if they have a different audience but it's still your ideal customer base, then great. You might even offer an incentive for introductions.
Build a referral network for your other partners if there is overlap
In a similar way to the previous point, if you know someone who could benefit your referral partner, then look to give introductions and help them to build their own network. They might even act as referral partners for each other. This sort of relationship nurturing will hugely help with the longevity of your partnership, and builds positive attitudes towards your business, and you.
Establish the relationship before diving into a referral partnership agreement
You've met someone who you think might be a perfect fit for your business and who could potentially send you a huge number of referrals. You get eager and the first thing you do is tell them all about your referral scheme and ask if they could be part of it.
This situation isn't ideal. You've not taken the time to build trust in your relationship and they might not be willing to. Plus if you've come on too strong they might be put off altogether. The better option would be to take the time to offer value to your potential partner, give them something useful and slowly build a positive relationship. Once established, then explore the option of them becoming a referral partner.
Make sure you are referable
Before even considering reaching out to referral partners you have to ensure that your product or service is ready to be referred. That means having your offer, incentives, reward fulfillment, communication and everything else ready before starting the partnership. Again, this is where working with a referral software tool will assist massively.
Key Takeaways
Building up relationships with referral partners is a surefire way to grow your referrals over an extended period of time in a sustainable way. There are myriad benefits to reap from established referral programs, it's certainly not a referral marketing tactic that is worth sleeping on.
Relationships first, be genuine in your relationship building before diving into referral agreements
Make life easy for your referral partners by having the necessary steps in place and ready for them
Look to your own customer base before reaching out to a wider network
Subscribe to GrowSurf
Get our weekly newsletter for our latest referral marketing guides.
Error subscribing! Please try again.