Trust is hard to earn these days, especially if you're running an insurance company.
But there is this: People need insurance more than ever. And they need the kind of help only you can give.
That said, necessity can only do so much if trust isn't there. How do you earn the trust of your target audience in a competitive and low-trust market?
A referral program can give your insurance company a boost in that regard. After all, 92% of consumers trust recommendations more than any other form of marketing.
A referral program, however, is not a one-size-fits-all solution. If you want to effectively manage or refine your insurance referral program, these 10 insurance referral program examples will spark some ideas.
1. Ethos Life

Ethos Life makes life insurance easy. No medical exams or blood tests are needed. Just answer a few health questions online and you get the coverage you need to protect your family. And all it takes is a few minutes.
How Ethos Life's Referral Program Works
Refer someone who is eligible using your referral link and you get a $10 Amazon gift card for each referral who creates an Ethos account. You also get a $50 Amazon gift card for each referral who gets approved for a AAA Life policy.
You can refer as many people as you want and earn a minimum of $100 a year.
Why It Works
While a double-sided incentive could help boost customer acquisition, the $50 offer is not too shabby. The referral program is also simple and straightforward. The fewer steps it takes to send referrals, the better it will be for your referral program.

I'm also a big fan of the referral program's landing page hero shot. This one works because succinctly communicates the company's core message: that insurance is about connections and helping people.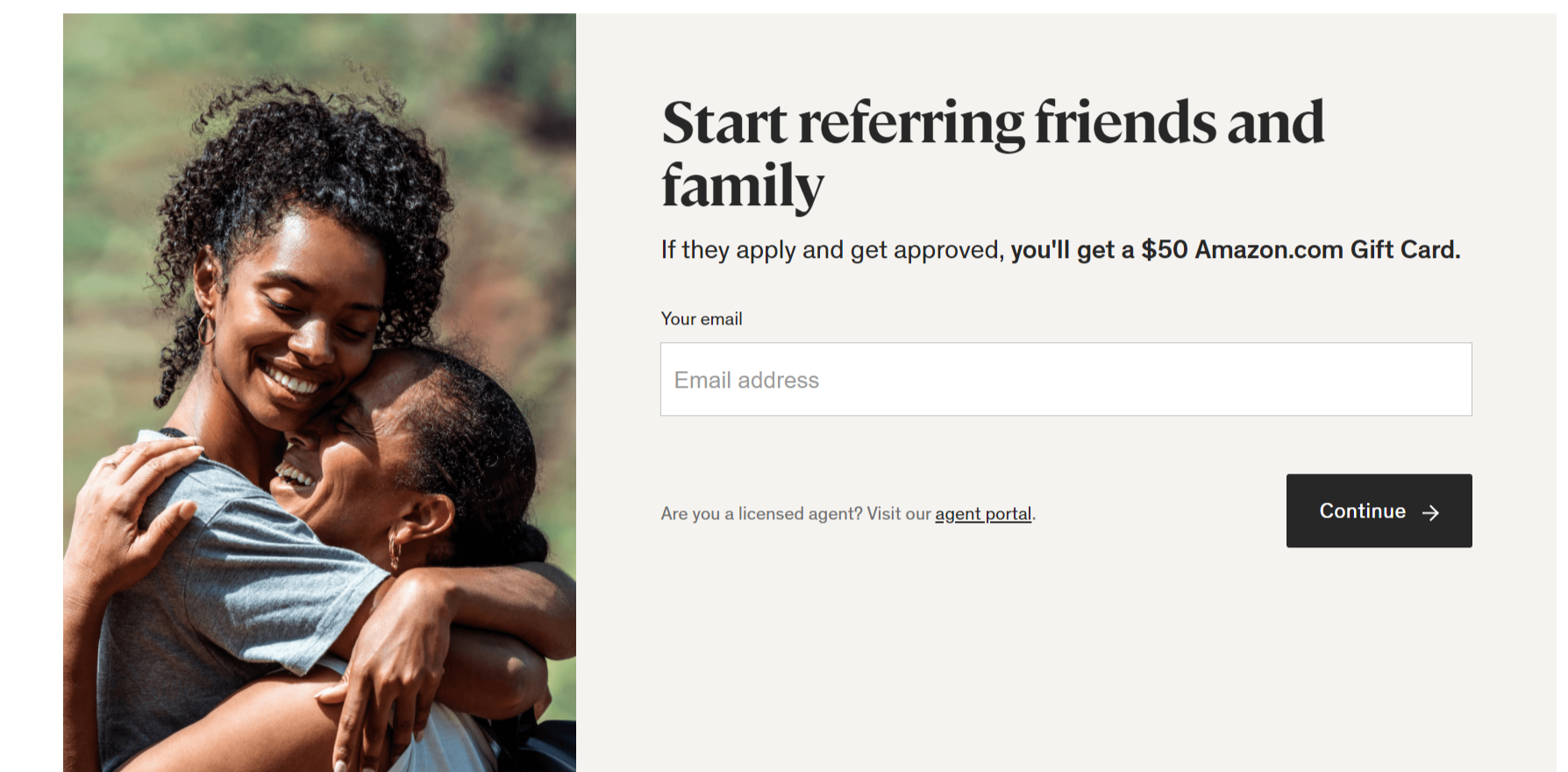 And kudos to Ethos Life for the super comprehensive referral program FAQ. If prospects have any questions about the program, adding an FAQ section removes any confusion or friction from the process.
2. Square One

Square One is a popular home insurance in Canada. Not surprising considering they provide the highest level of protection available in the country. The insurance company also received an A+ rating from Better Business Bureau.
How Square One's Referral Program Works
You can start referring friends and family once you're a Square One policyholder. You get a $25 account credit for each referral who buys a policy. The referral also receives a $10 Amazon gift card once they get a quote. A win-win!
Why It Works
Square One's referral dashboard makes sending referrals easy. Once there you get to share your unique referral link on social media or copy and paste it via email or anywhere.
Referrers are also allowed to customize their referral link. This is great not only because it makes the link unique and easy to remember, but also because it helps you stay on-brand (such as when you add the custom referral link to your receipts).
Square One's referral program gets kudos from me for its effective copywriting. For one thing, the headline "Get an online home insurance quote in 5 minutes" communicates clearly what's in it for the referral prospect. The best part, however, is the supporting headline, which does an excellent job of reinforcing the value communicated in the main headline ("That's less time than it takes to wait in line for coffee" is *chef's kiss*).
3. Root Insurance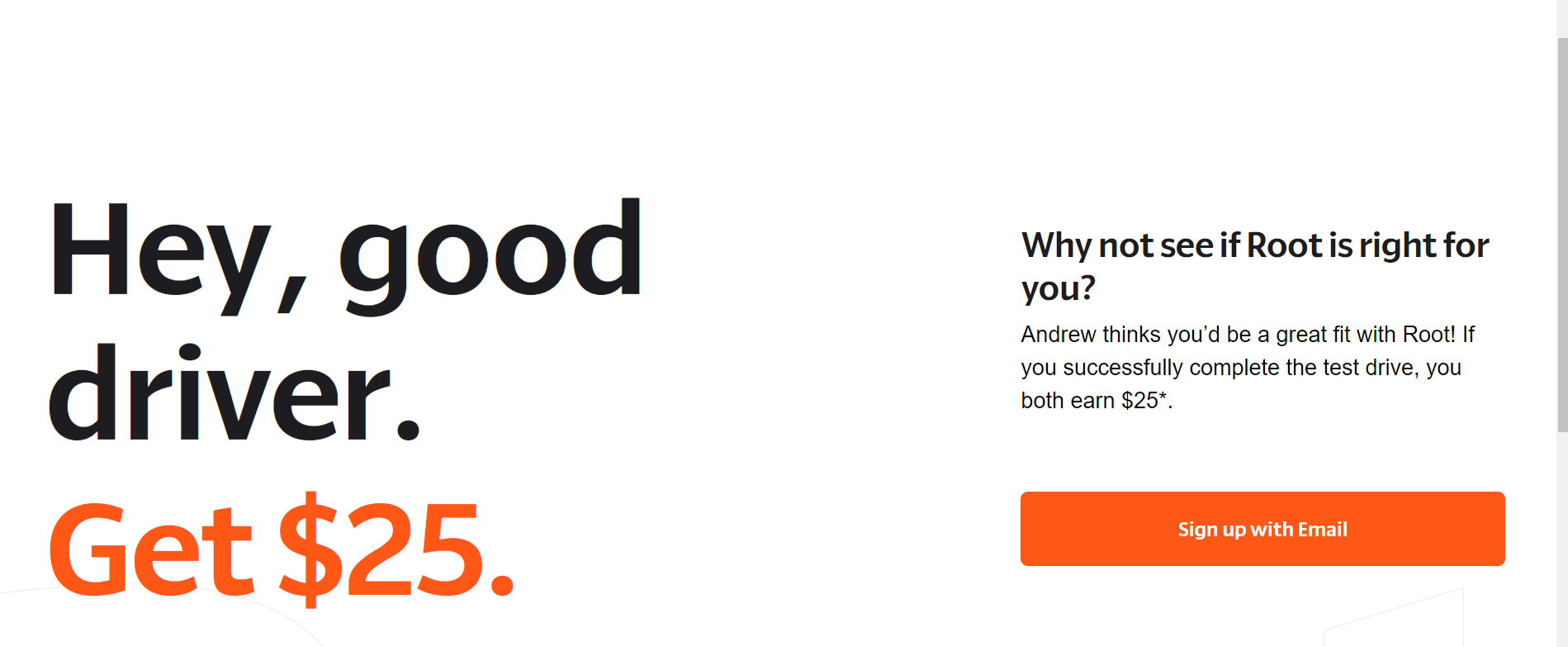 Root Insurance has earned a name for itself in the car insurance sector for its fair rates and practical pricing. Aside from receiving extensive coverage, you get to find the plan that's right for you. The value proposition "the better driver you are, the more perks you get." is unique, value-driven, and stands out.
How Root Insurance's Referral Program Works
Refer a friend or family. For each referral who successfully completes a test drive, you (and the referral) earn $25.  You can claim your reward in the app via a bank account, Visa prepaid card, gift card, or Paypal. You can send as many referrals as you want.
Why It Works
The referral incentive works because it's a generous offer. A cash incentive is a straightforward and effective way to encourage referrals, especially if everyone gets paid.
Plus sending referrals is a breeze. You get a unique referral link once you log in to the Root app. You can text it, email it, post it on social media, or even print it on a shirt!
Using a mobile app not only gives you a powerful lead magnet, but also lets you gather insights from referrers every time they send referrals.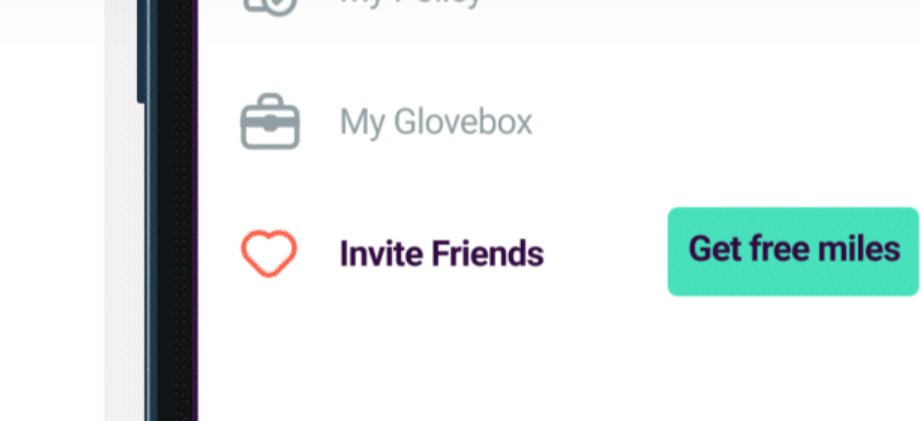 4. Thimble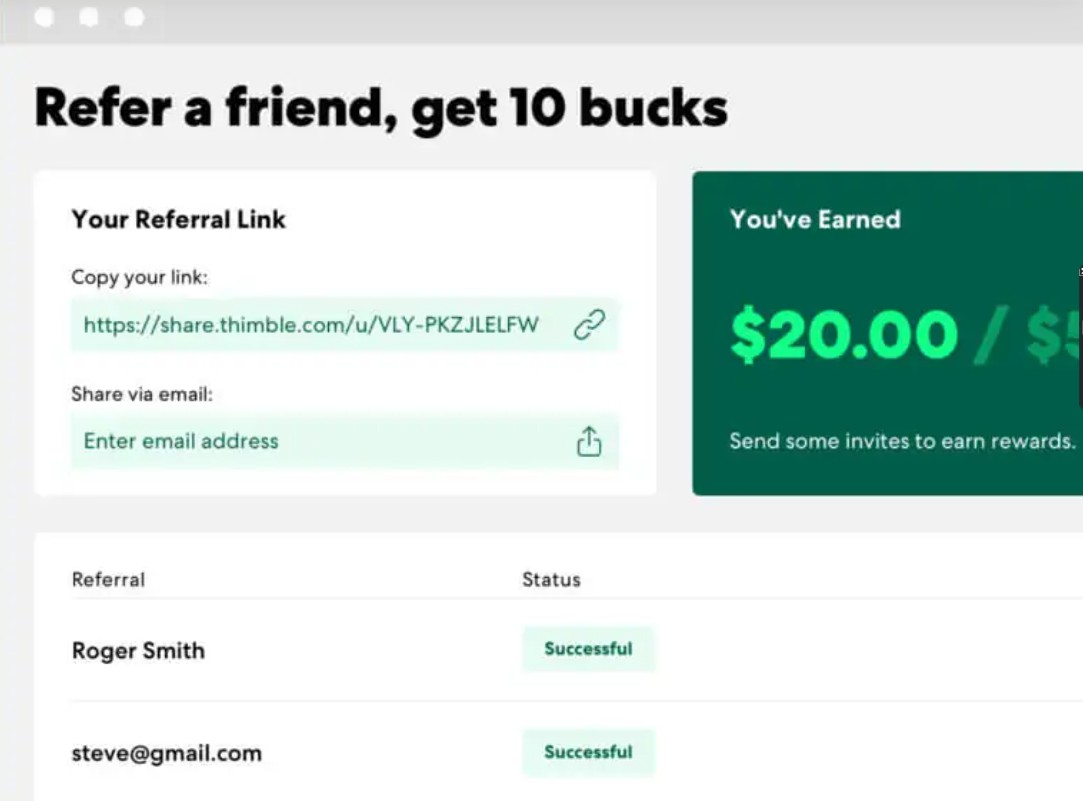 Thimble gives your company the type of coverage tailored to your business needs, even if you belong in a fast-paced industry. Apply via Thimble's website and you get covered in minutes. Thimble is chosen as one of the most innovative companies of 2021.
How Thimble's Referral Program Works
Thimble customers can refer friends and family using a unique referral link. Every referral earns you a $10 gift card.
Why It Works
Thimble scores brownie points for clarity and simplicity. The headline ("Refer a friend, get 10 bucks") communicates clearly how the referral program benefits prospects.
The referral program dashboard ticks all the right boxes needed to make sending referrals easy. Not only are you provided with a unique referral link, but you can also easily share it using any platform you prefer.
Lastly, the referral dashboard gives you a comprehensive progress report of your referrals, keeping referring customers engaged with the referral program.
5. Vitality
The private healthcare industry has a reputation for being complicated. Thankfully, Vitality is a company that simplifies the whole process. Not only do you get private healthcare whenever you need it, but you also get the support, tools, and rewards to help you with your health needs.
How Vitality's Referral Program Works
Once you're a Vitality policyholder, you can refer your loved ones by sharing your unique referral link. For every friend who has taken out a health or life plan directly from Vitality and pays premiums for three months, you and the referral are rewarded a £100 John Lewis or Amazon card via email.
Why It Works
Members will recommend your insurance company to others if you continue to give them access to the best possible care. And they won't hesitate to tell the world about it. The best referral programs make it easy for customers to keep spreading the word.
Vitality does an excellent job of leveraging connections between friends. The below image is the page you get taken to when you click on Andrew's referral link (see example above). As you can see, Vitality mentioned the name of the referrer right below the headline.
6. Trupanion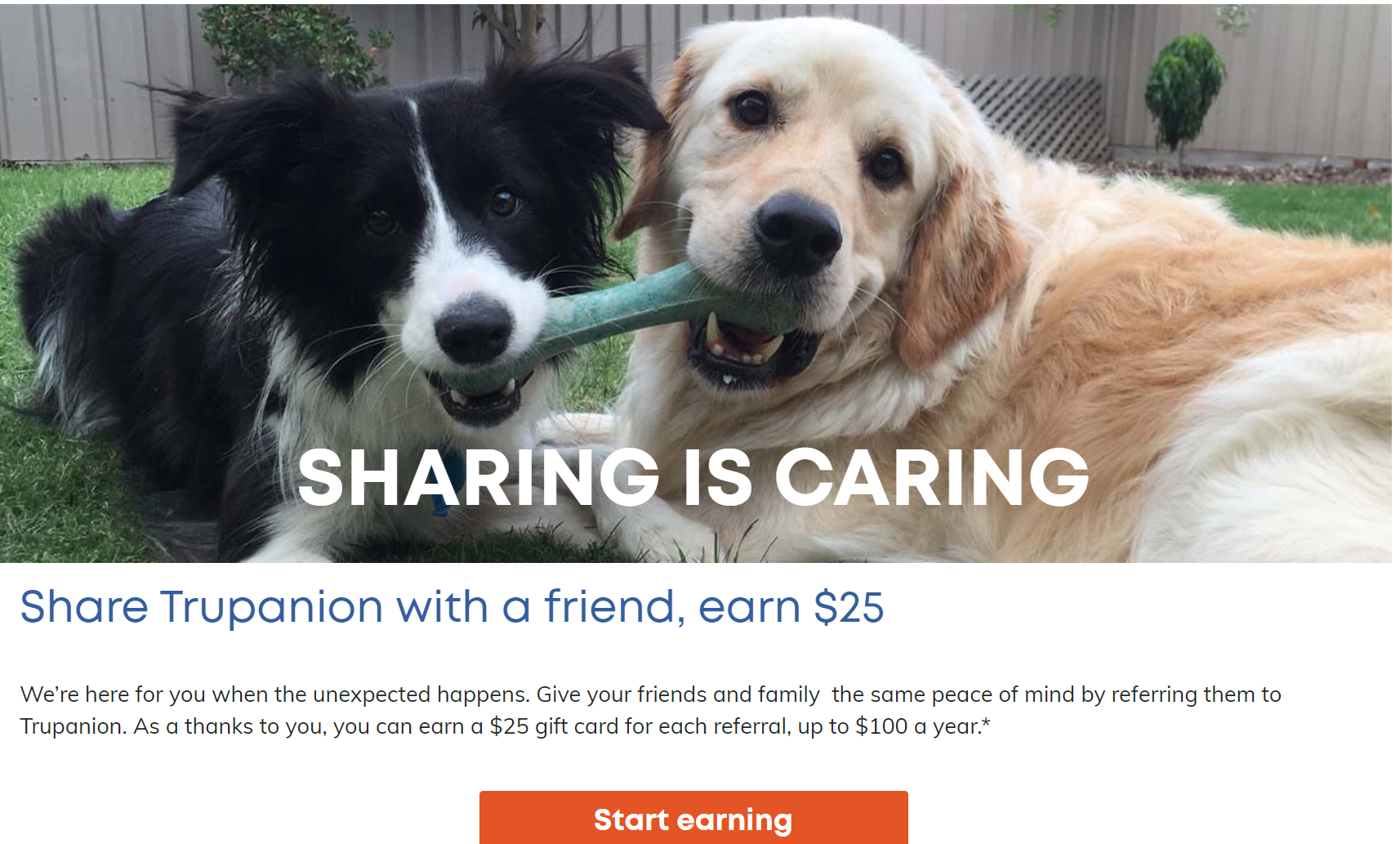 Is your dog or cat sick or hurt? Get your true companion the best care possible with Trupanion. With a plan that covers 90% of unexpected illnesses and injuries, you won't have to worry about veterinary costs again.
How Trupanion's Referral Program Works
Share Trupanion with your fellow pet owners and you can earn a  $25 gift card for each referral. You can earn up to $100 referrals for a year.
Why It Works
Trupanion knows how to use trust signals in its referral program. Click on a referral link and you see the following letters in bold: "Trust & Recommended." The company backs it up too by sharing their average review rating on Trustpilot (4.5 out of 5).
The rest of the page does an excellent job explaining Trupanion's value proposition ("We offer quality medical insurance so your pet can get the best care when they need it most"). In just one short sentence, the company gets right to the heart of what differentiates it from competitors.

7. By Miles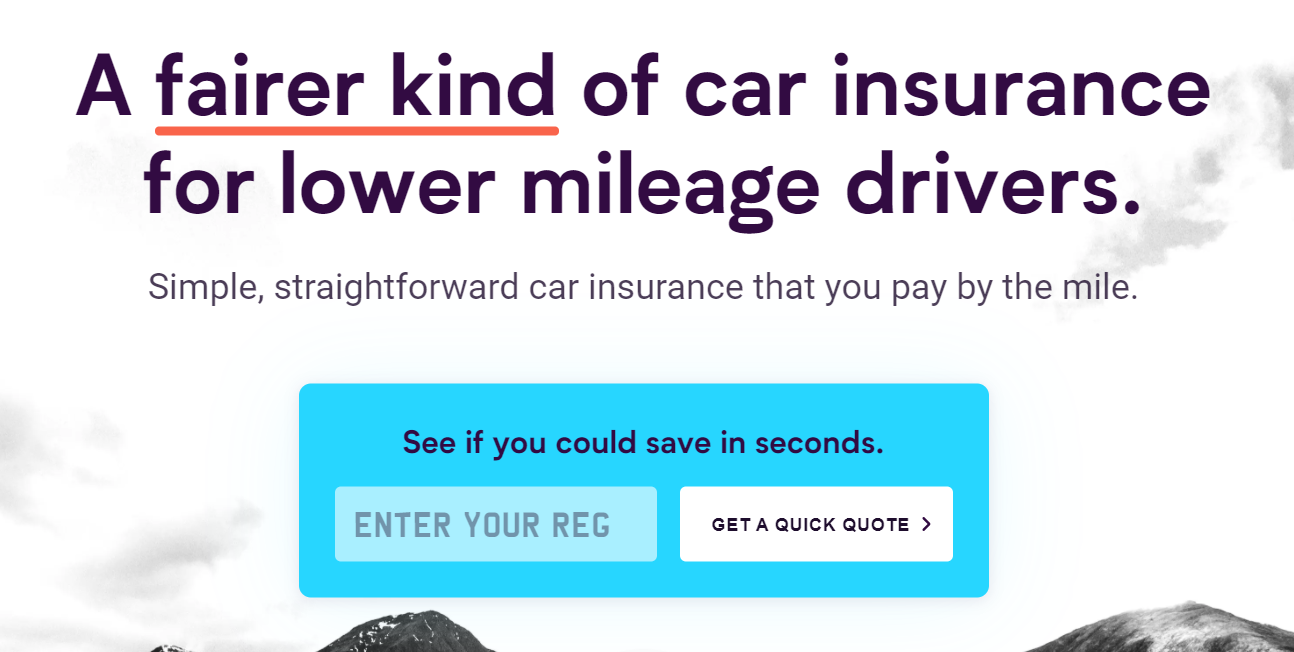 By Miles is a car insurance company that lets car owners pay by the mile. By using a miles tracker or Mileometer, you can see the exact cost of each day's driving. No BS, just fairness and transparency.
How By Miles's Referral Program Works
As a By Miles member, you can refer a friend to get a policy using your unique referral link. For each referral who signs up for a policy, you both get a £100 free miles credit.
Why It Works
First off, the £100 free miles credit double-sided incentive is an awesome offer. This not only makes referral prospects more eager to sign up, but it also gives referrers the added motivation to send referrals--which is to help their friends and nourish relationships.
Having a slick app to optimize referrals gives the company the leverage it needs to optimize its referral program. The mobile experience is top-notch, making the experience of sending referrals seamless and satisfying.
8. My Urban Jungle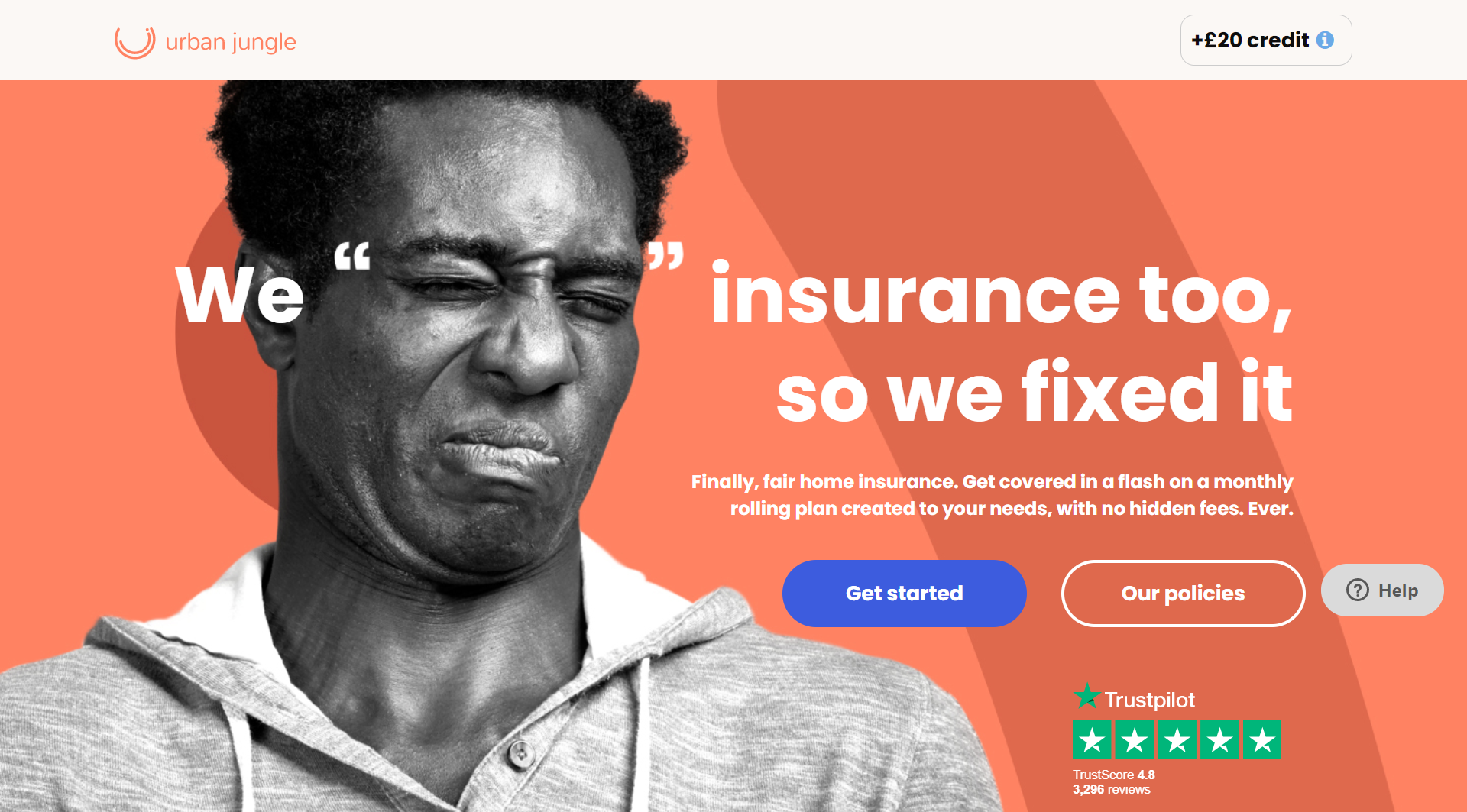 My Urban Jungle promises fair home insurance for its members by offering plans that are flexible and tailored to their needs. The prices are clear (no hidden fees) and you can get covered in minutes.
How Urban Jungle's Referral Program Works
You can start sending referrals once you're an Urban Jungle policyholder. For every referral who buys a policy using your referral code, you both get $20 credit towards your monthly payments.
Why It Works
When you click on a referral link, you get taken to the following page.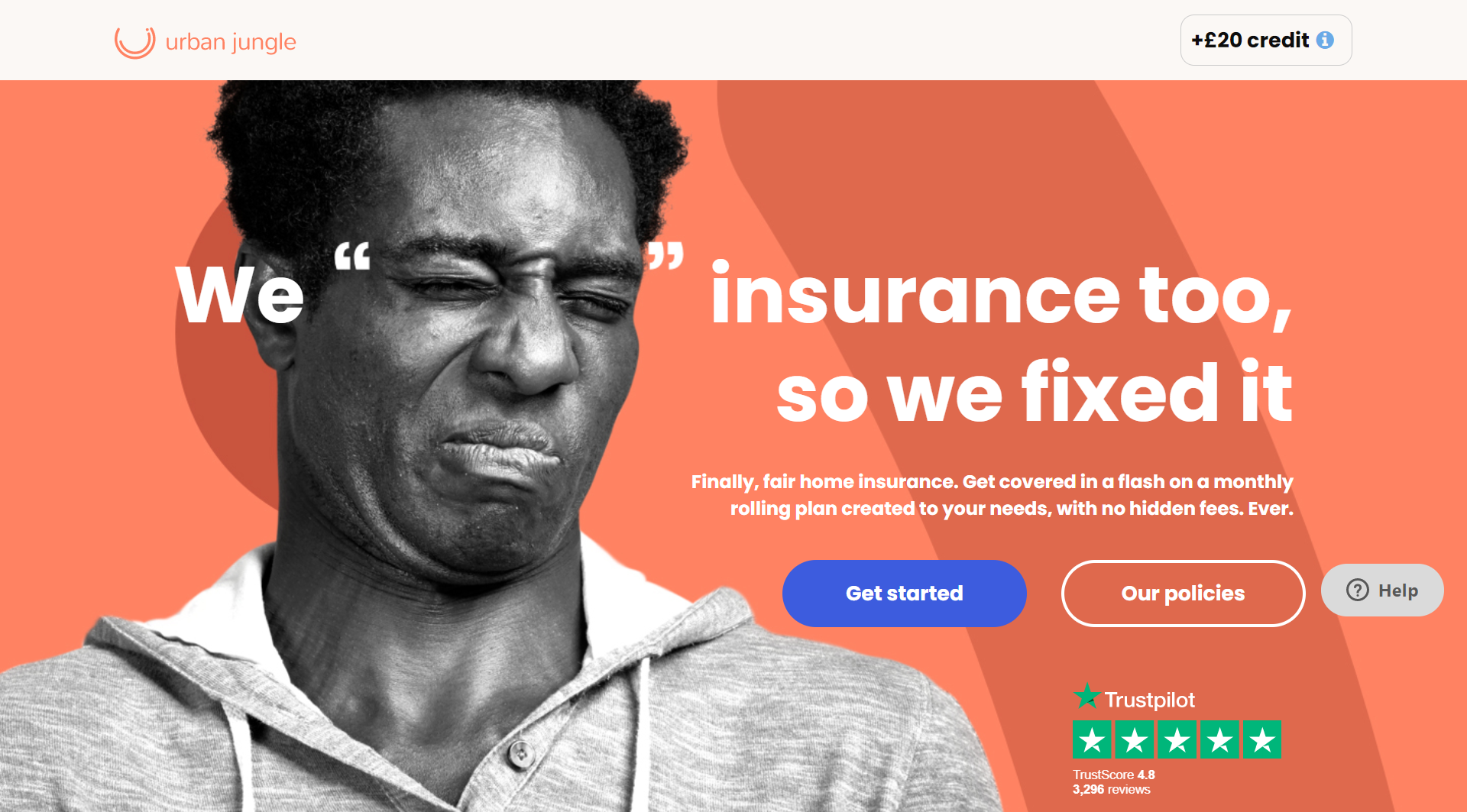 Again, good call on the use of trust signals. Urban Jungle shows referral prospects they can back up their word by sharing their Trustpilot reviews (4.8 out of 5 from 3,278 reviews) and customer testimonials.
And let me say that I love the "finally" part in the supporting headline. That word alone delivers a promise that things are going to get better.
Also: "Get covered in a flash on a monthly rolling plan created to your needs, with no hidden fees. Ever. "
That's what you call clear, value-driven, and impactful copy. Give that copywriter a raise, My Urban Jungle.
9. Prosper Insurance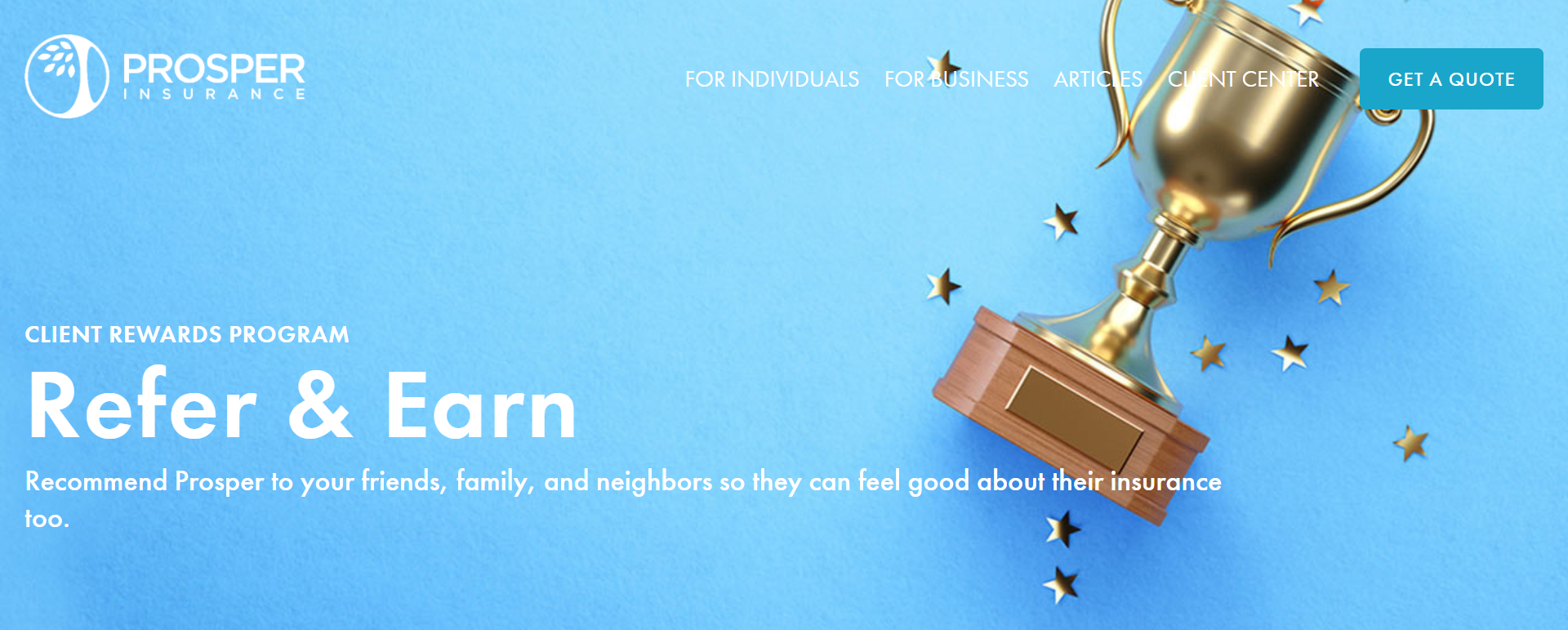 Prosper Insurance works with 30+ insurance partners to ensure that you get the coverage that is right for you. You won't have to pay for stuff that doesn't matter anymore.
How Prosper Insurance's Referral Program Works
As a Prosper Insurance policyholder, you can start spreading the word using your unique referral link. For every referral who gets their auto-insurance quoted through Prosper, you get to earn a $20 Paypal payout.
Why It Works
Prosper Insurance makes the referral process seamless and easy. In fact, it only takes 3 simple steps to send referrals. This is a great strategy since the impulse to send referrals usually doesn't last long.

10. Emma Insurance

Emma Insurance helps you protect your family with life insurance in less than 20 minutes. For $8 a month, you get smarter coverage than what you get from traditional insurance companies. You only have to answer a few questions to validate your eligibility. And children are automatically approved!
How Emma Insurance's Referral Program Works
Once you become an Emma Insurance policyholder, you can start referring your friends and family. You earn $50 for every referral who gets approved.
Why It Works
Emma Insurance is proof that making your company referral-worthy is the best head start you can hope for when running a referral program. How referral-worthy is Emma Insurance? Check out the company's overall rating on Trustpilot.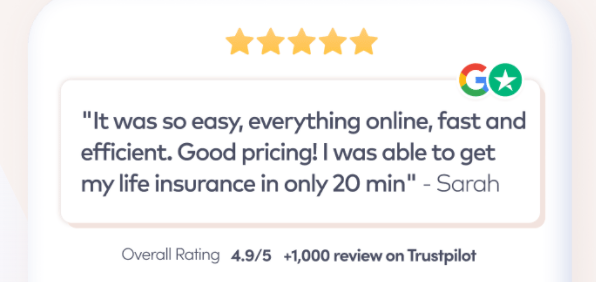 But a good head start is nothing if you don't capitalize. When Emma Life Insurance launched a referral program the first time they used an in-house referral program, which proved tedious and costly. Imagine having customers notify you every time they get referred, and having to seek referring customers individually and manually issuing out gift card rewards.
Things started to change for the better when Emma automated their referral program with GrowSurf.
Emma Life Insurance co-founder and CMO Jacomo Deschatelets sums it up as follows:

Key Takeaways
In a low-trust era, marketing an insurance company can often feel like an uphill battle. But don't let that get you down. Focus on making your company referral-worthy and you have the battle half-won.
The insurance brands showcased in this blog post (and the financial brands in this one ) have done an incredible job capitalizing on the buzz they generated through referral marketing and word-of-mouth. You too can pull it off if you follow their example.
To sum up:
Leverage the relationship between your referrers and prospects to boost conversions.
Keep everything about your referral program clear, simple, and straightforward. Remember, the urge to send referrals is often fleeting.
Include trust signals on your website. Being trustworthy is a big differentiator in the insurance sector.
What's in it for your referral prospects? State the benefits in your referral copy, always.
Automate your referral program to save time, boost customer acquisition, and cut costs.
Subscribe to GrowSurf
Get our weekly newsletter for our latest referral marketing guides.
Error subscribing! Please try again.