Marketing is no easy feat. It's a major focus of any business that can be the make or break of any product, service or subscription. Thankfully, there's no need for any business to have to take on the whole scale of the task on their own or using their own pure manpower. Instead, they can turn to marketing software. With the right suite of marketing software tools you'll not only make life easier, but you'll usually increase efficiency, reach and, inevitably, revenue.
What is marketing software?
Sounds good right? A piece of software that can not only make your life easier but can bring in more revenue. It's highly unlikely that that's a proposition worth turning down for any business. Asking what marketing software is, is not only too broad a question but it also fails to appreciate the nuances of each stage of the customer journey and lifecycle within the marketing process. Many businesses fall into the trap of thinking that marketing purely relates to drawing in new customers and bringing attention to the brand from new sources. And that is what a great deal of marketing is, but it's a narrow eyed view.
Marketing, instead, should focus on the various stages of the customer marketing lifecycle. From the point where they have their first touchpoints with the company or brand, through to the point where they are an adopted user and, hopefully, fanatic about you.
Lifecycle marketing aims to maximize the amount of value that you, as a business, can gain from each customer at their various stages of customer journey. This is achieved through various marketing tactics and techniques so that the appropriate channels are used at the right time. What works well for a customer who is still understanding and learning about the brand won't necessarily work well for a long term customer who has been with you for many years.
By putting the same amount of effort into your current and longer term customers as you do for acquiring new customers leads to considerably lower churn, an increase in customer retention and naturally increases the lifetime value of each customer.
There are 5 stages that make up the customer marketing lifecycle:
Reach
Acquisition
Conversion
Retention
Loyalty
This should be considered as a timeline but one which is flexible and infinite. If a customer is truly loyal then there isn't an end point to their customer journey as they'll always be working with you.
When it comes to marketing software, there are a number of different tools, some of which are tailored towards certain stages of the lifecycle, others adopt more of a catch all approach. These customer lifecycle software tools can be incredibly useful, they're not always massively affordable, but in the right hands and with the right focus they can make a huge difference.
Reach
The reach stage is your first touchpoint with a potential new customer. At this marketing stage you are reaching out to people in your target audience and attempting to pique their interest and draw their attention towards your product or service. You're paying attention to their pain points, addressing their issues and specific needs and letting them know that you might have a solution.
Software at this stage will help you reach as many people as possible (who fit your criteria), allow you to understand engagement rates, and provide metrics to let you know how you're doing. A simple example might be that you track how many times someone interacts with a pay-per-click advertising campaign, or tracking the metric that lets you know how many people come to your website via a specific source.
Acquisition
The acquisition stage is all about providing knowledge to your customers through your own stack. That could be your website, your socials, anything where your customer can garner information about your product or service. They are almost at the decision stage and want to feel like they are completely ready to make it.
You'll look to use content on your website that might include product specs, pricing, demos, faqs and more. Anything that goes some way to answering a customer's question without them having to put in too much effort. In order to get your product or service in front of people you'll need to focus on the SEO side of your website, ensure that landing pages are focused and have call to actions clearly available, as well as features that allow your users to access information as they require (ie, written, visual, video methods).
Conversion
During the conversion stage of the customer lifecycle, there's one simple aim: to convert prospects into customers. This is still technically part of the consideration process but the customer is much closer to making a decision. They are asking themselves core questions that will inform their decision; does this product fulfil all my needs? Will I be happy with the purchase in the future? What happens if something goes wrong?
Once again your website goes a long way to fulfilling your conversion needs but there are considerably more available options. You can begin to leverage retargeting methods such as paid advertising, you can reach out to customers with emails that gently show them why your product is perfect for them, you'll provide a purchasing process that is a breeze. Anything that helps them cross the line from prospect to customer.
Retention
The next steps in the customer lifecycle focus on those who have already become your customers. These are, quite regularly, the forgotten steps. Retention focuses on keeping your current customers happy and still purchasing from your business. Retaining customers can have a huge impact on revenue for your business, but is so often overlooked.
Retaining customers requires your business to remember who your current customers are, treat them well, and show them that you still have value to offer to them. It might be that you incentivize them to stay with your business by offering discounts, you might offer incredible customer service, you might simply keep in contact with them and show them that you value and act on their feedback. There are a number of ways that you can retain your customers and many tools that will help you to do so, and picking the right one will depend on what tactic you are going to use to try and retain your customers.
According to a study by Reichheld & Schefter, a 5% increase in retention rate can increase profits by as much as 95%. Powerful.
Loyalty
Loyalty and retention are very similar in approach but loyalty tends to be more focused on enticing customers to be loyal or leveraging those who already are loyal. Within the customer lifecycle, at this point your customers have gone beyond just being a retained customer and are now completely loyal to you and your brand, forgoing others.
In terms of potential marketing software, there are a number of ways that you can encourage and increase your customer loyalty rates. You might create a loyalty program that encourages further purchases (including gamification elements takes this to the next level), you can incentivize them to refer your business to their network (especially as many will already by doing so), and you can create opportunities for the most loyal customers to become brand advocates or ambassadors.
Social Media Marketing Software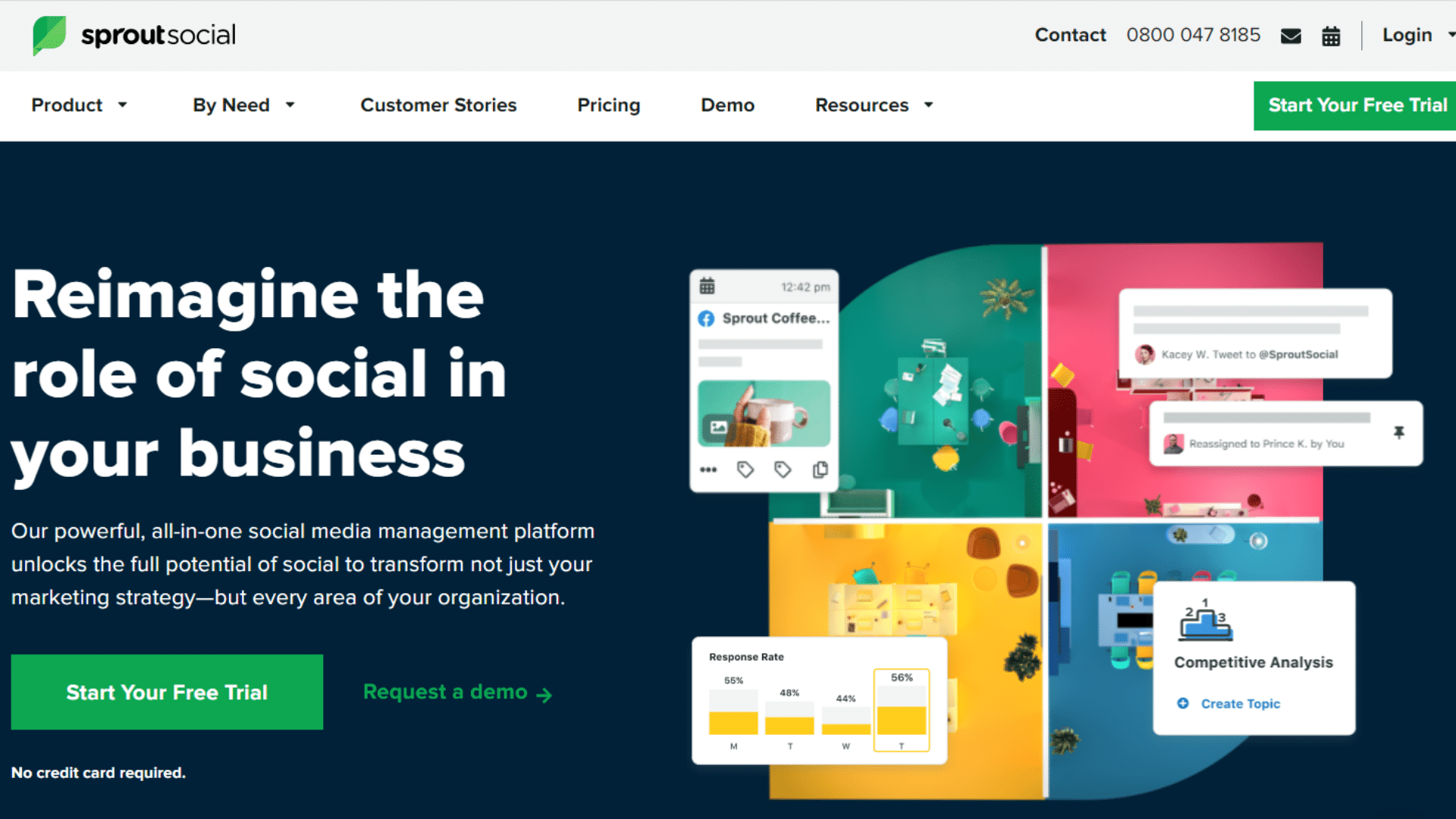 Social media marketing software looks to make managing your social media presence as simple as possible whilst reducing a lot of the processes and time spent thanks to automation. The best tools will allow you schedule posts, gauge important metrics, report on social media data and keep all of your different profiles in one simple place.
Sprout Social is our featured software for this section, with an extensive suite of tools that make social media marketing and management a breeze. The conversation management feature is a standout tool that allows you to manage, personalize and track individual conversations through social media.
Social Media Marketing Software Examples:
Either you're just starting off investing in your social media efforts using a social media marketing software or you're already familiar with the industry, don't hesitate to compare the best social media management tools in order to find the one that fits your specific needs as a business or a freelancer.
Sprout Social
Buffer
Hootsuite
Loomly
Email Marketing Software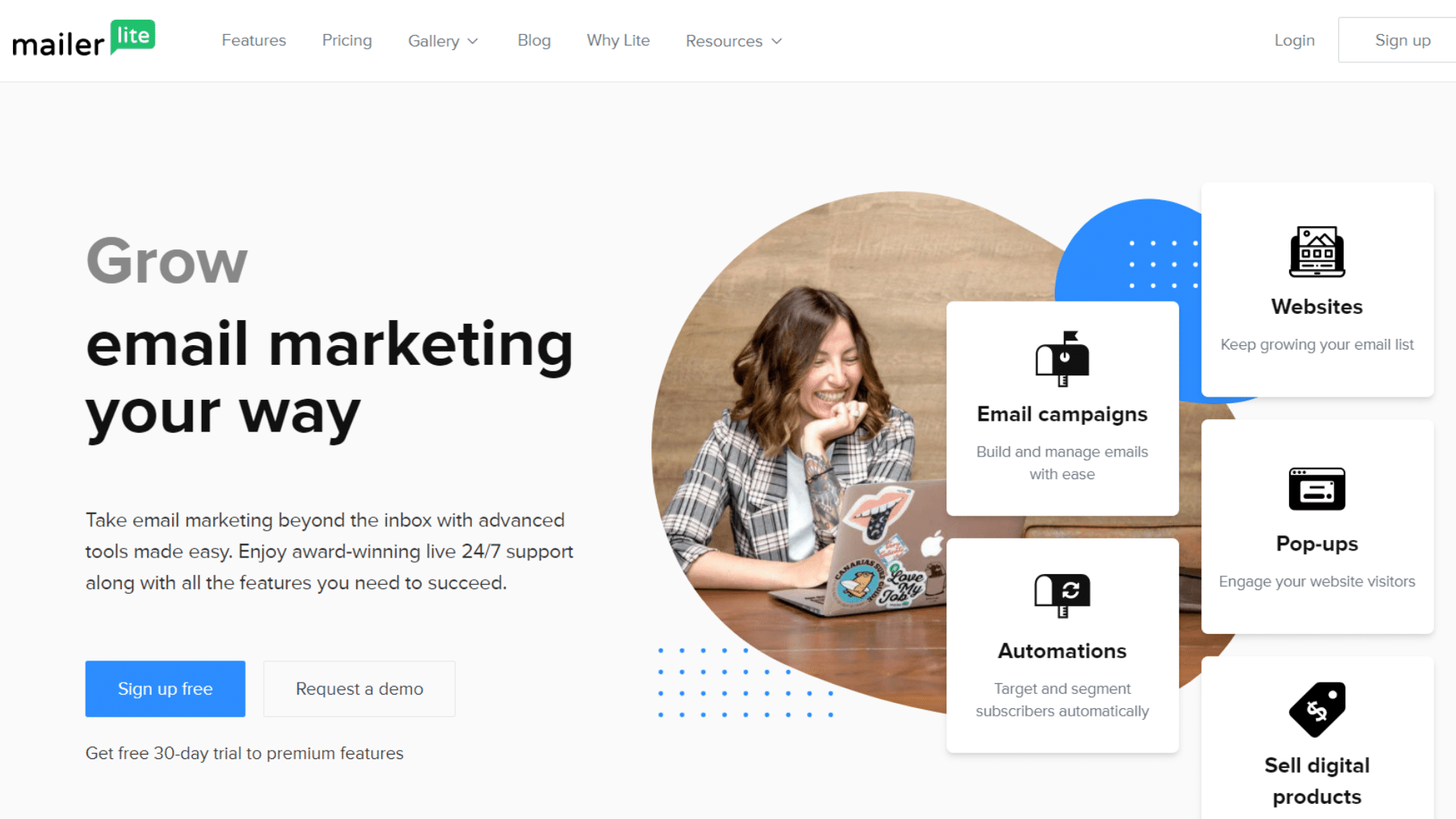 Email marketing is a long way from being a dead form of marketing. Whilst one of the oldest in the field, it is still incredibly efficient and has some of the best conversion rates of any form of marketing. The best thing about email marketing tools is that you can use them across almost all of the customer lifecycle, by simply tailoring your content and messaging to fit into the stage.
There are hundreds of different email marketing software tools, but MailerLite is our featured choice. It allows you to create whole campaigns, automates segment targeting, allows you to sell digital products and much more. Plus the monthly cost is incredibly affordable, especially for startups who might have a relatively small mailing list to start with.
Email marketing software examples:
Referral Program Software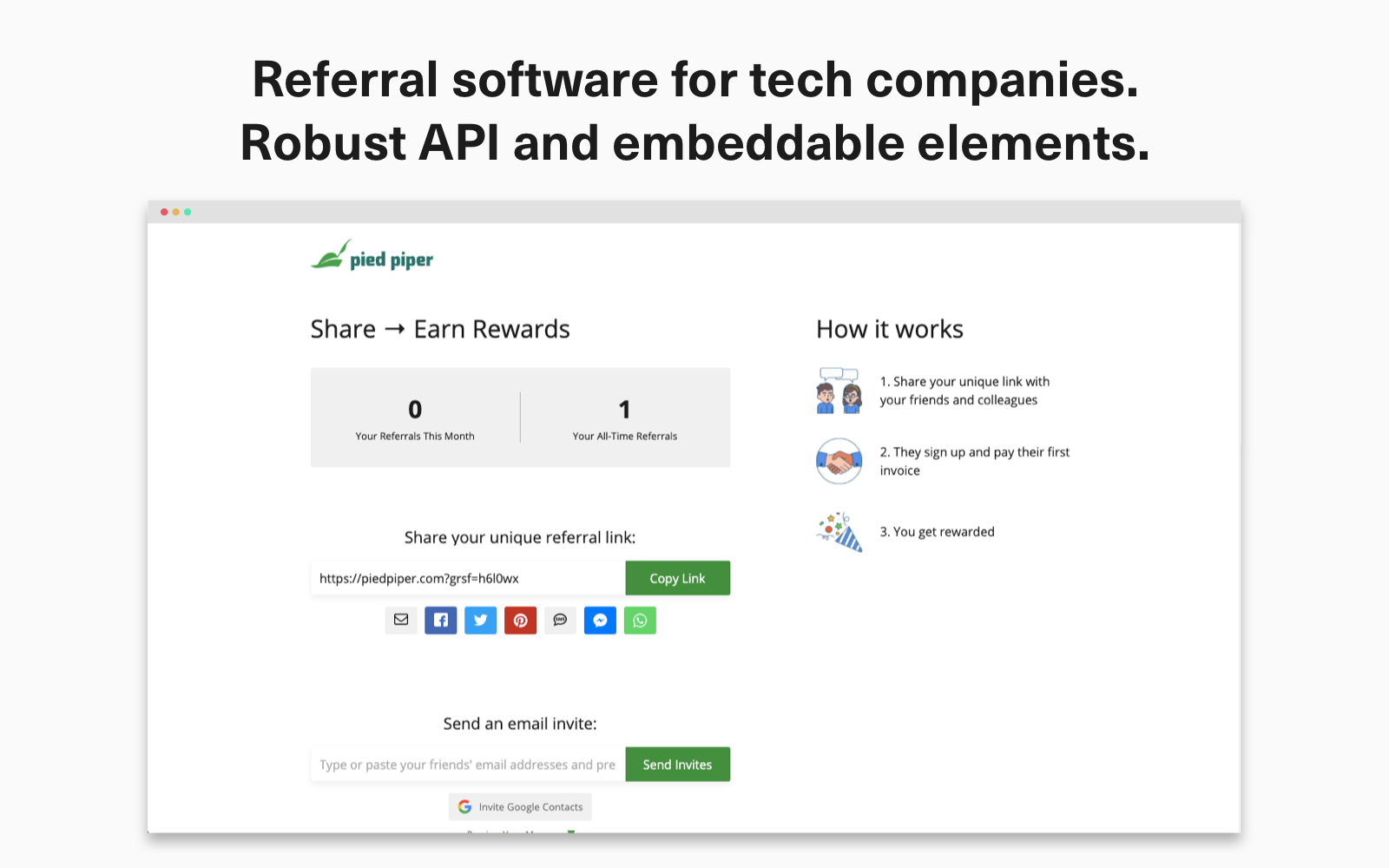 Referral program software makes building, launching and managing a referral program a breeze. Referral programs are easily one of the most successful and highest converting marketing assets in your arsenal. Leveraging your existing customer base to market your products and services based on their own loyalty and incentives is incredibly powerful.
We've previously compiled a mega list of referral software, but GrowSurf still stands head and shoulders above the rest for tech companies. If you're looking to truly put your growth on autopilot with a full stack referral program, GrowSurf is the best choice.
Top-Rated Referral Marketing Software
Customer Relationship Management Software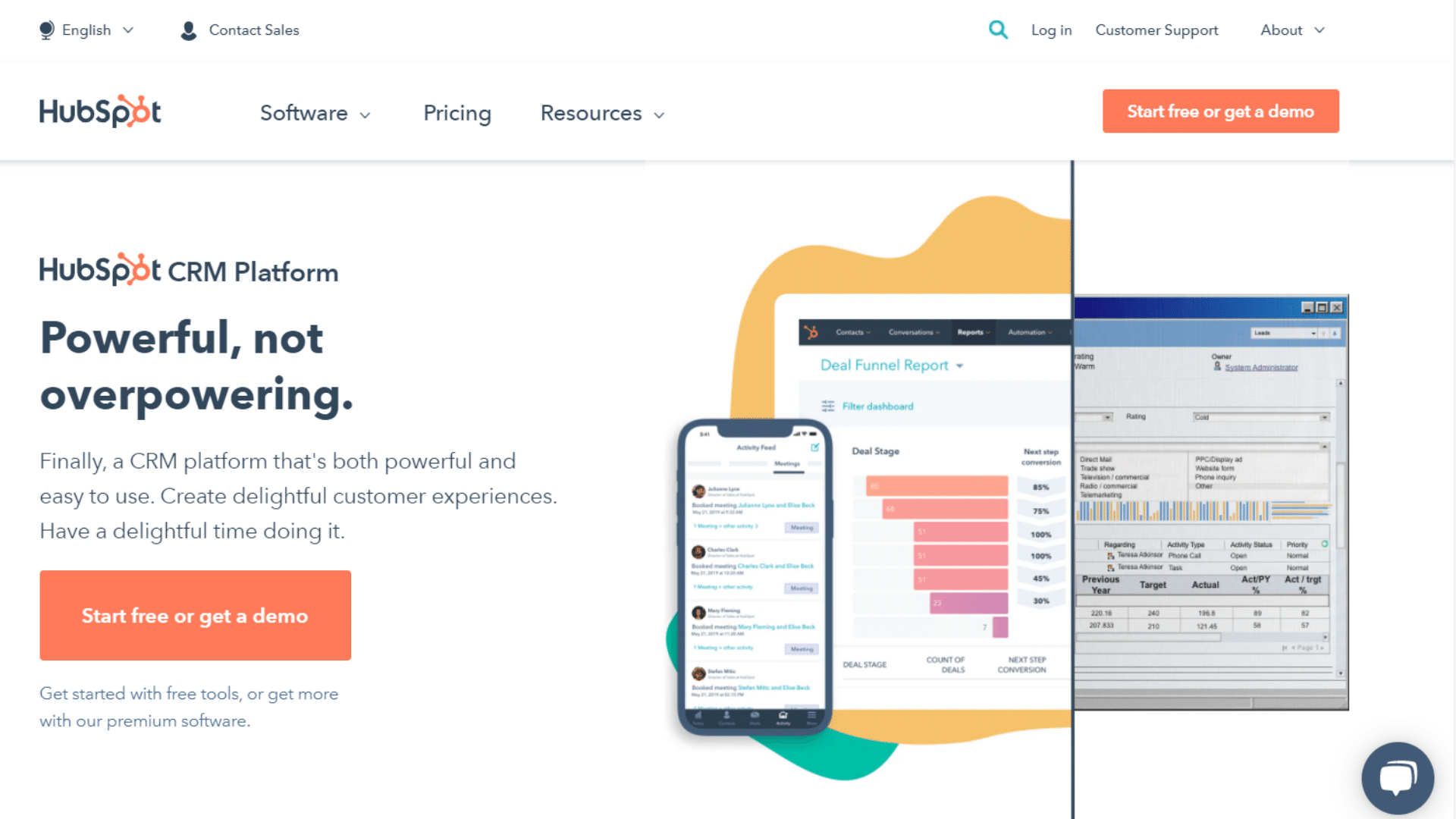 Customer relationship management software (or CRM) is used to keep track of all of your customers and their actions. It can be used across each and every stage of the customer lifecycle and for any business looking to grow and scale, it is essential.
The biggest kid on the block is HubSpot, who even offer a free package, with their entire suite of CRM tools that work for businesses of all sizes. There are myriad analytics options, customer engagement tools and much more.
Popular CRM platforms include:
HubSpot
Salesforce
Zoho
Pipedrive
Content Marketing Software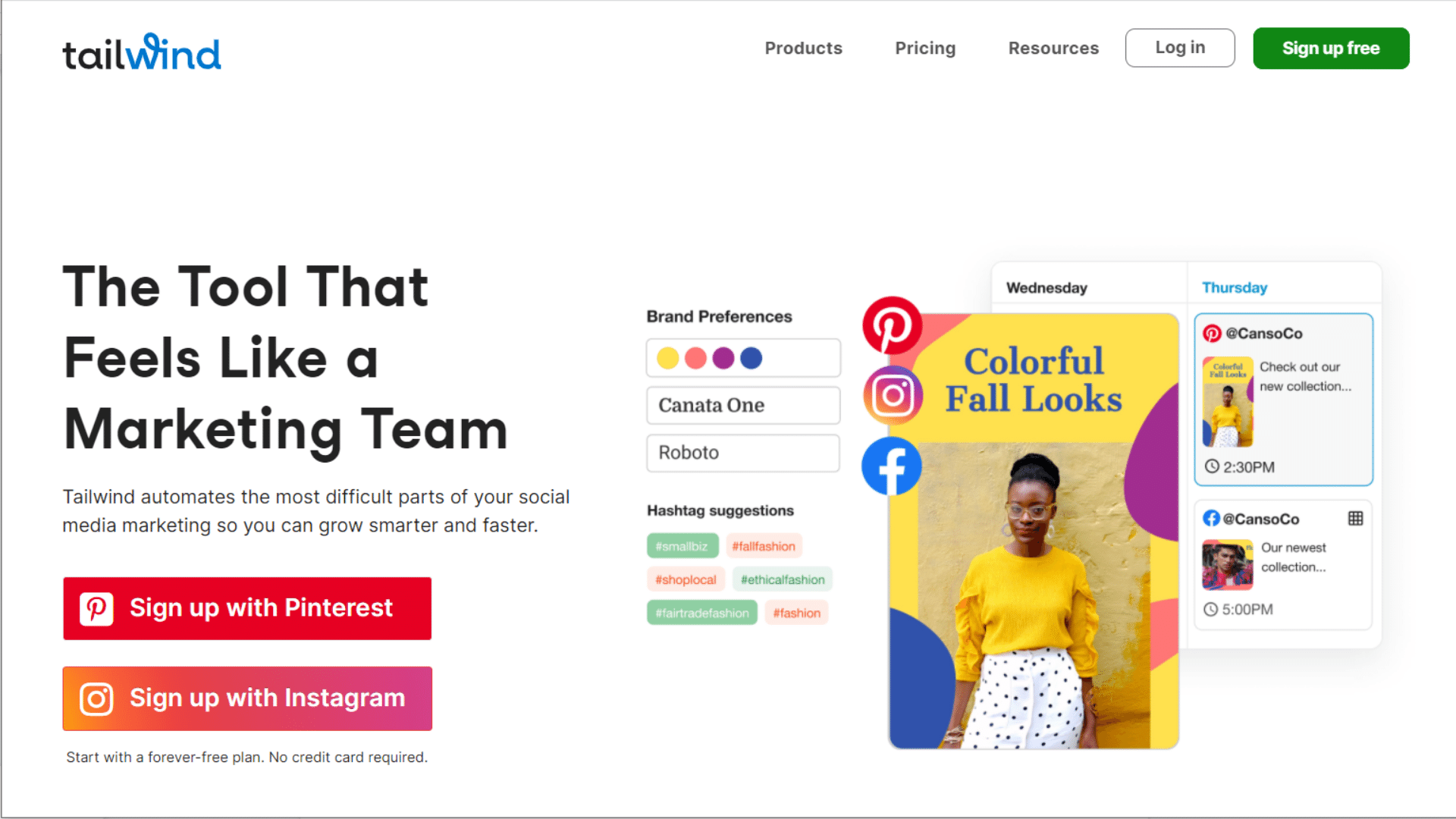 Content marketing software allows you to create and manage content online. These are usually in the form of post creation and management for social campaigns. The best will be intuitive to use, simple to add to and allow you to create content so that customers can easily access what they need to inform their buying decisions.
Tailwind is our favourite content marketing software, with a simplistic approach to content that makes it easy to create and publish content no matter what business you are.
Content Marketing Software Examples:
SEO Software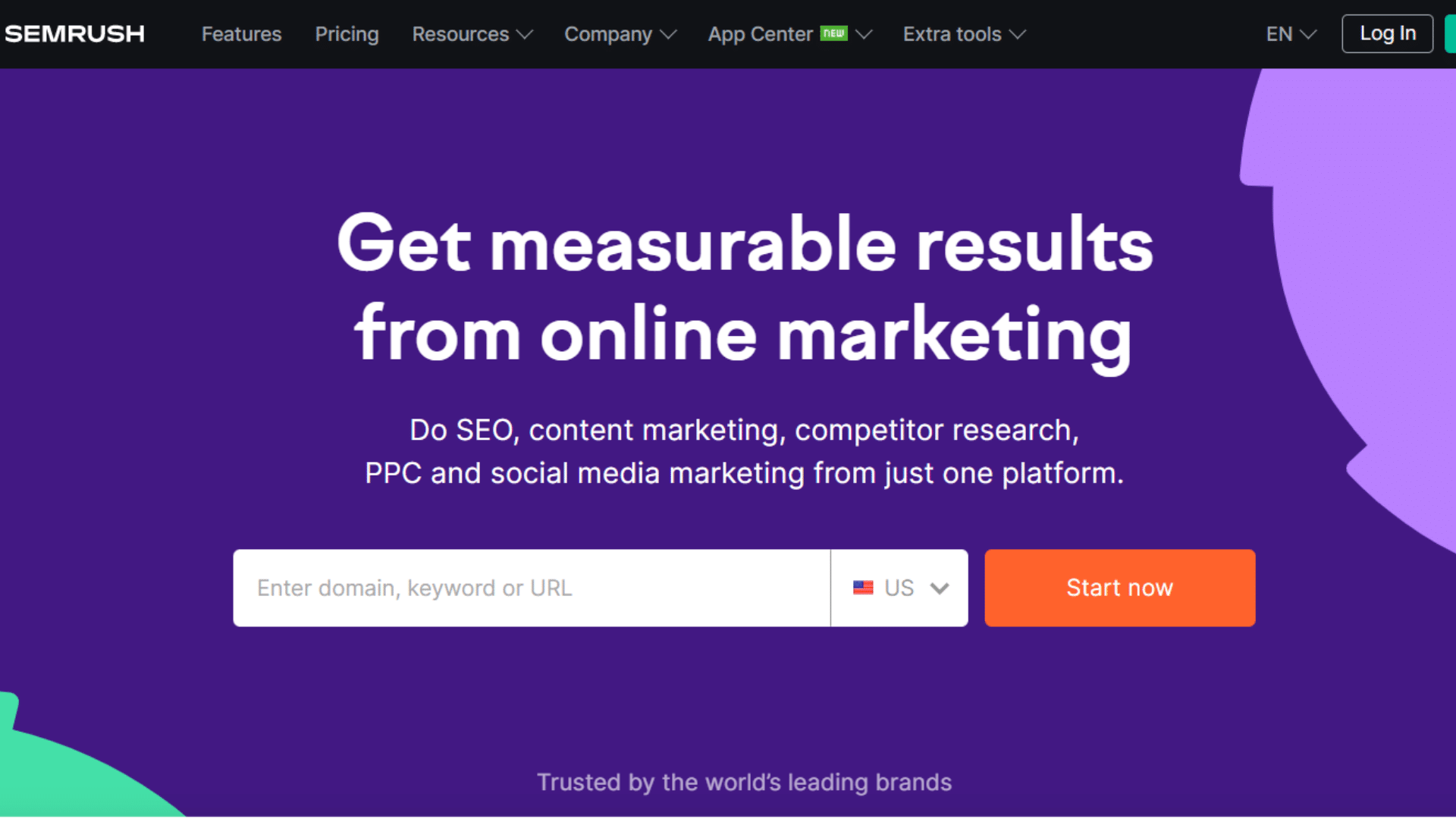 SEO software focuses on using your content to extend your organic reach as much as possible. It does this by looking at competing websites, the keywords you want to rank for and a whole host of other methods. In short, SEO software lifts the dark veil of the SEO world and makes it far more manageable.
One of the best tools out there at the moment is Semrush, it has everything you need and more plus works for sites of all sizes and niches. There are many aspects of it that you might not use, but if you're truly looking to compete and rank, Semrush is your best bet.
SEO Software Examples:
Marketing Automation Software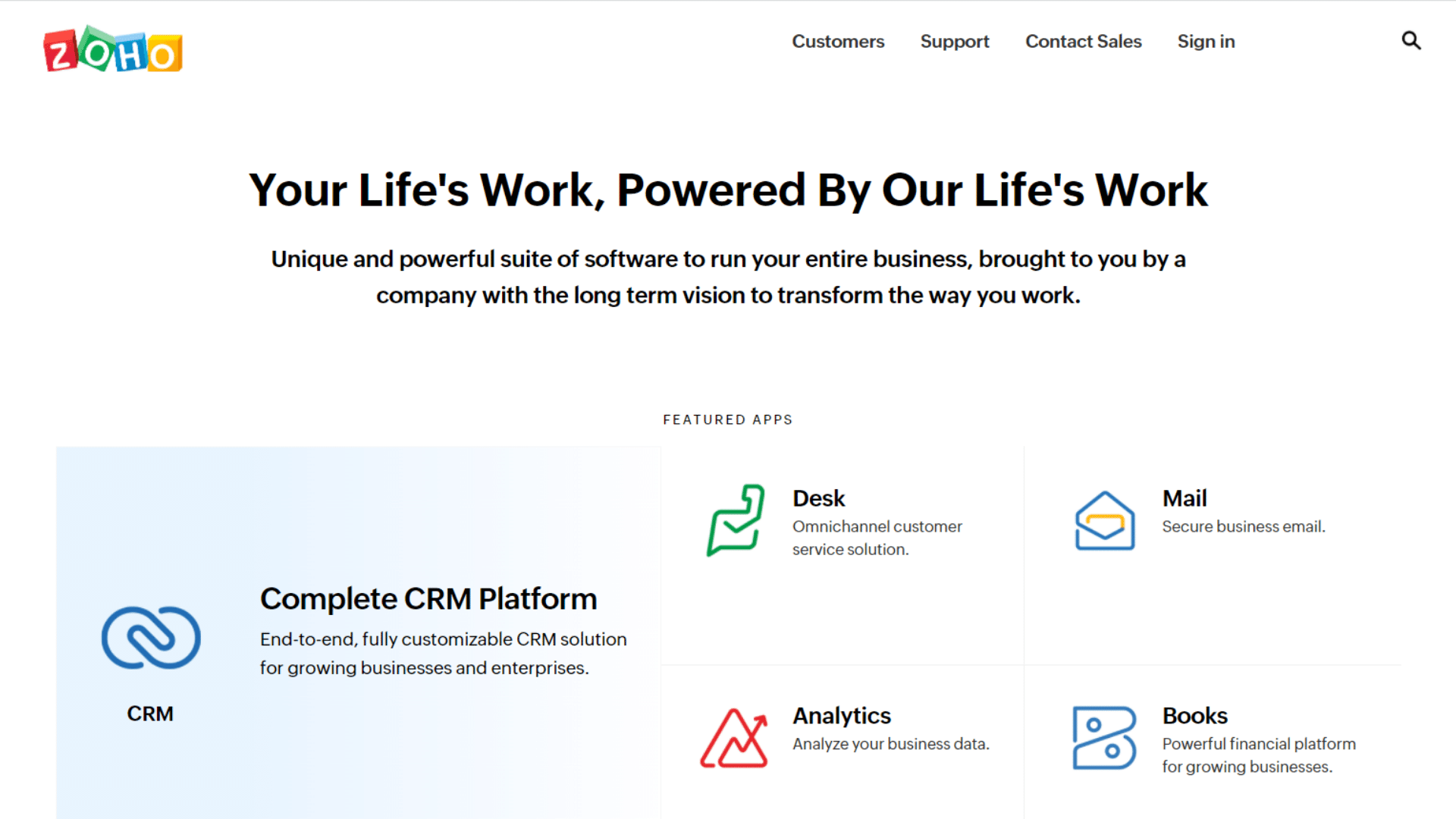 Automating your marketing is one of the best ways to reduce the workload in your team and, putting it simply, not every task needs to be done by a single person or a member of your team. Automation allows for sustainable, realistic and manageable growth. There are, of course, many different aspects that can be automated including; email marketing, referral marketing, CRMs, in fact, most marketing software may include some automation.
For it's comprehensive list of automations across the marketing process and customer lifecycle, we're fans of Zoho. There are so many different automations that we won't list them all here, the best advice is to consider what you might want to automate within your business and go from there.
Examples of Marketing Automation Software:
Zoho
GrowSurf
Campaigner
ActiveCampaign
HypeFury
Project Management Software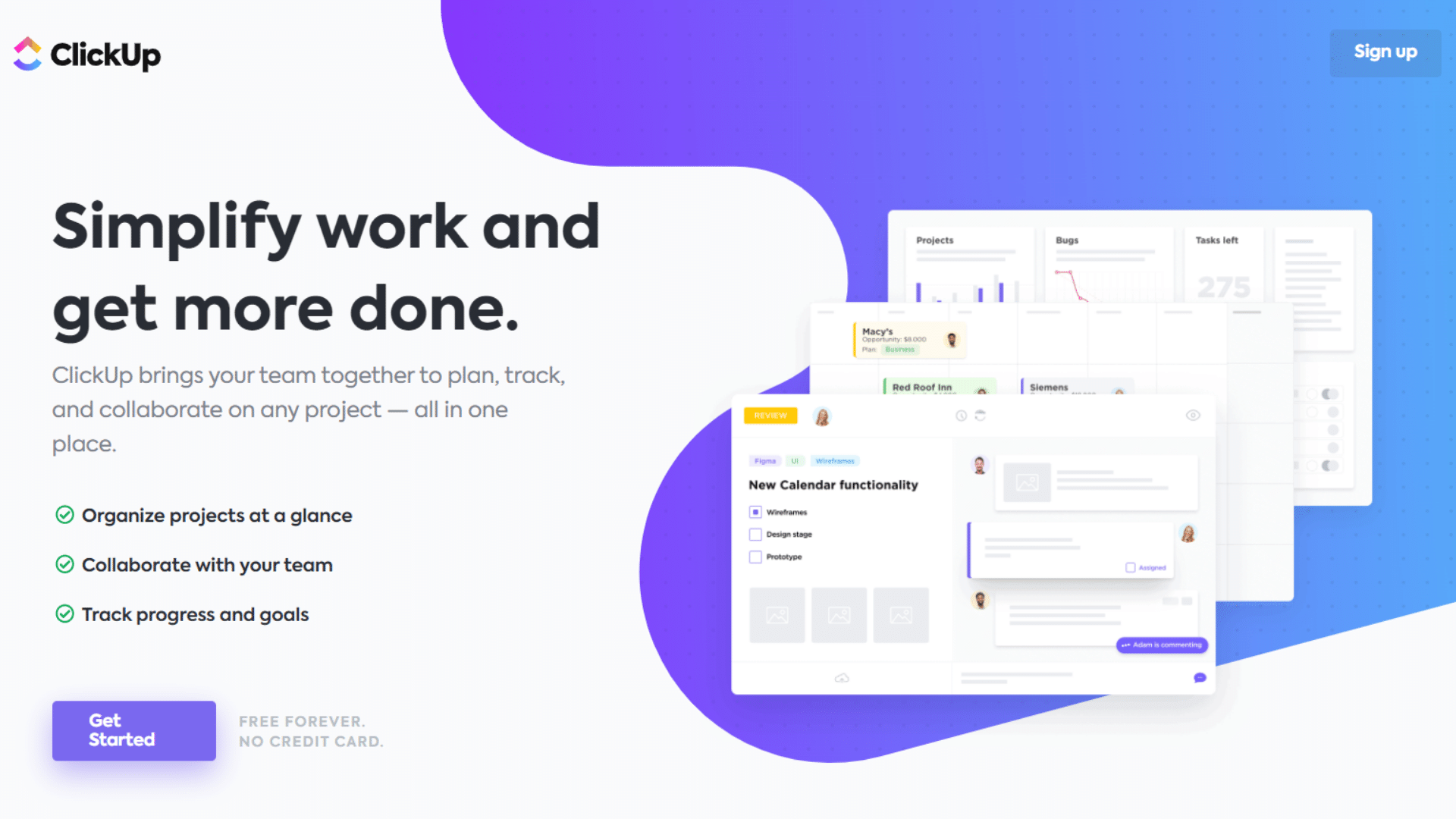 In order for your business to successfully grow and scale, you'll need to be able to track and manage the mass of tasks and assignments that will grow within your organization. Project management software will allow you to see where your team is at in just a glance, assign tasks to different team members, track progress and share reports and tasks across different departments.
We use ClickUp as our inhouse project management software. It works clearly, easily and does everything that we need it to. Collaboration is a cinch, and so is task management plus easy to access reporting.
Project Management Software Examples:
Lead Generation Software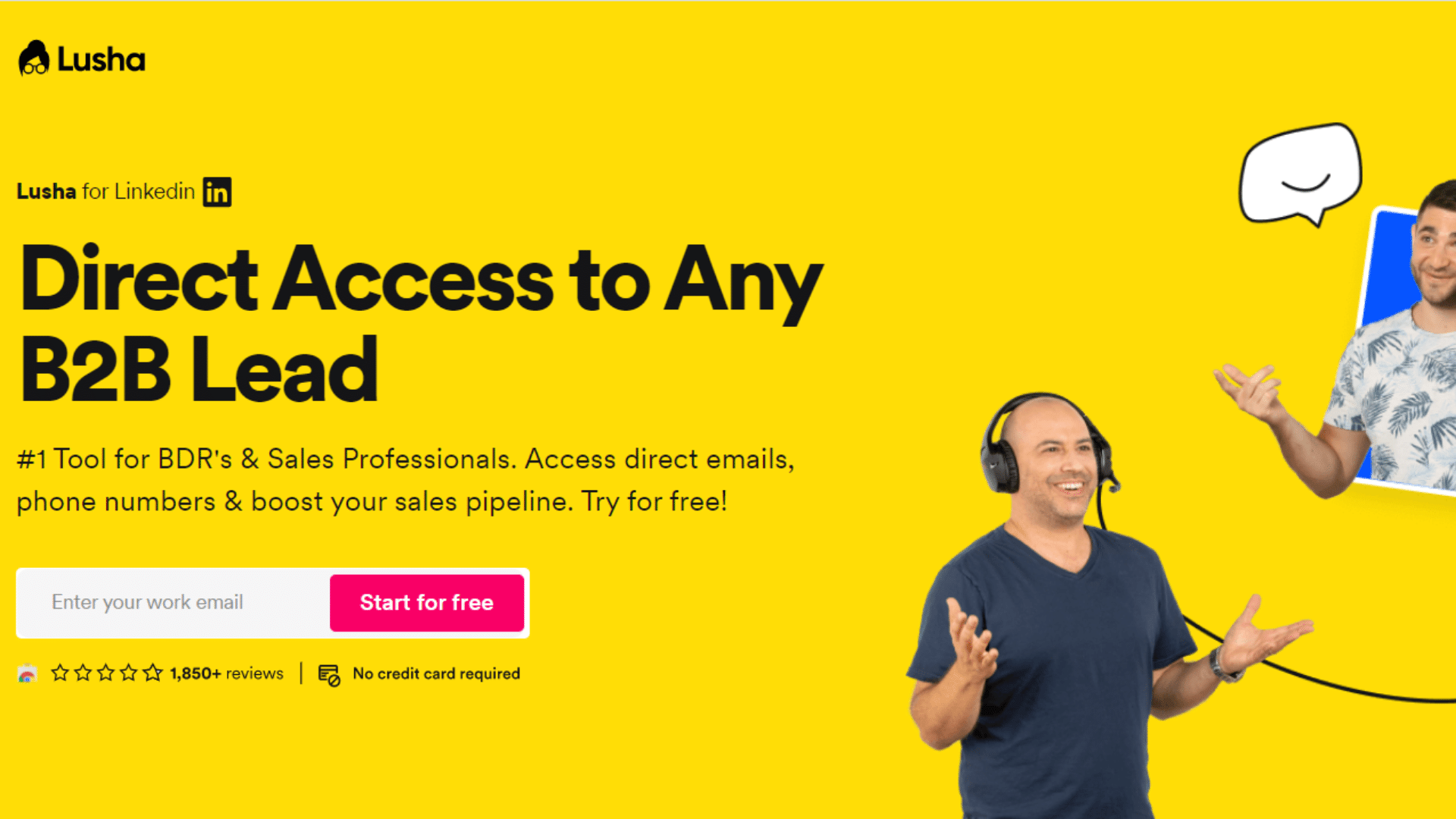 In order to grow your business will need leads, these potential clients can then be enticed, nurtured and, eventually, converted into paying customers. This is no small task, and many businesses are still using outdated methods such as cold calling. There are a number of different methods to use lead generation software, some work on a referral basis, others on building brand advocacy, some simply offer pay per lead options.
Lusha, for example, offers insight into LinkedIn details and curates leads based on profiles and posting history so that your sales team can reach out to them. Another method might be to use referral software to generate leads passively as your customers do the work for you.
Lead Generation Software Solutions:
Lusha
GrowSurf
Bark
Leadpages
Analytics Software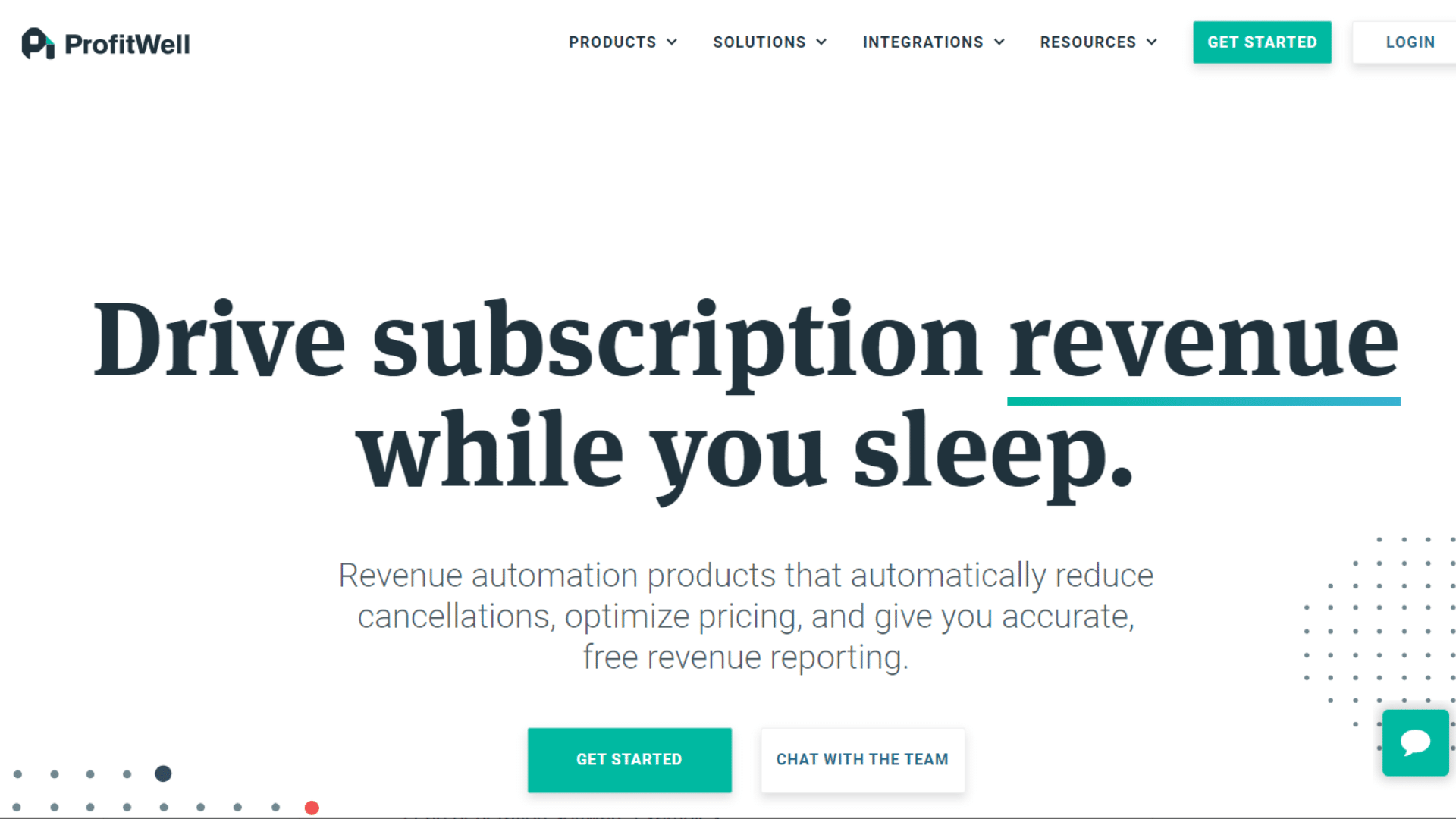 In order to measure, evaluate and adapt based on your marketing efforts, you'll need the cold, hard metrics and data to compare against. This is where analytics software comes in. Using appropriate software you'll be able to compare a campaign's effectiveness, learn from results and grow.
Profitwell has a great selection of tools that makes understanding your analytics easy, plus an intuitive dashboard and extensive reporting capabilities.
Marketing Analytics Software:
What's in your marketing software stack?
In order to find the best tool (or tools) for your business you'll need to consider what you want to achieve and what your current pain points are. Once you do this, the choice and priority should come clear. Need more leads? Consider a great referral software. Looking to manage your team and customers? Look at CRMs. There's marketing software for almost every need.
Do your research first
Many tools may solve two (or more) marketing problems at once
Make use of free trials to see if they're the right fit for you.
Subscribe to GrowSurf
Get our weekly newsletter for our latest referral marketing guides.
Error subscribing! Please try again.