In order to make sales, regardless of the industry, your business needs to have leads. Leads that you can then follow up with, persuade, and eventually convert. These leads are the lifeblood of your sales department, without them the business doesn't have the opportunities to grow, develop, and make money. Few businesses are lucky enough to have leads regularly fall into their laps. Instead, they rely on different avenues to generate interest and potential leads, one of which is to leverage lead generation software tools.
What is lead generation software?
Lead generation software assists the process of acquiring leads by attracting new potential customers, developing their understanding of your brand, building their interest, and then, hopefully, passing them onto your sales team (or website purchase portal) to convert.
There are various ways that you can generate leads; blogs, content marketing as a whole, paid avenues, referral programs, and many more. The majority of lead generation happens once the customer is already aware of your brand. Your audience is established and is regularly engaging with you and your brand, but has yet to convert into a paying customer.
This is all part of the typical buyer journey from awareness to consideration to decision. You're aiming to take a person from being a complete stranger to someone who visits your business, to someone considering your business (a lead), to a customer, to a customer who loves your business/brand/everything you do. That typical process might look like this:
A stranger discovers your business, typically through a content marketing campaign or advertising channel.
They follow through on a call to action—this CTA takes them through to a page designed to capture their information.
The page could be to signup to a newsletter, a free trial, or a demo of your services in exchange for some of their information—note at this stage no money has changed hands but you can incentivize them to complete this action through an offer—you might offer a discount code, a free eBook or a course.
The user fills in their information and that information is sent across to your sales team. This information is now a lead—someone who has shown interest in your business.
What is lead generation software used for?
Lead generation software is designed to make the process outlined above, and the administrative work that goes along with it, a far more streamlined and straightforward process. The software should manage the leads that come in, present them in an easily accessible format, automate some of the processes to reduce manual input, and allow you to measure and track those leads coming in.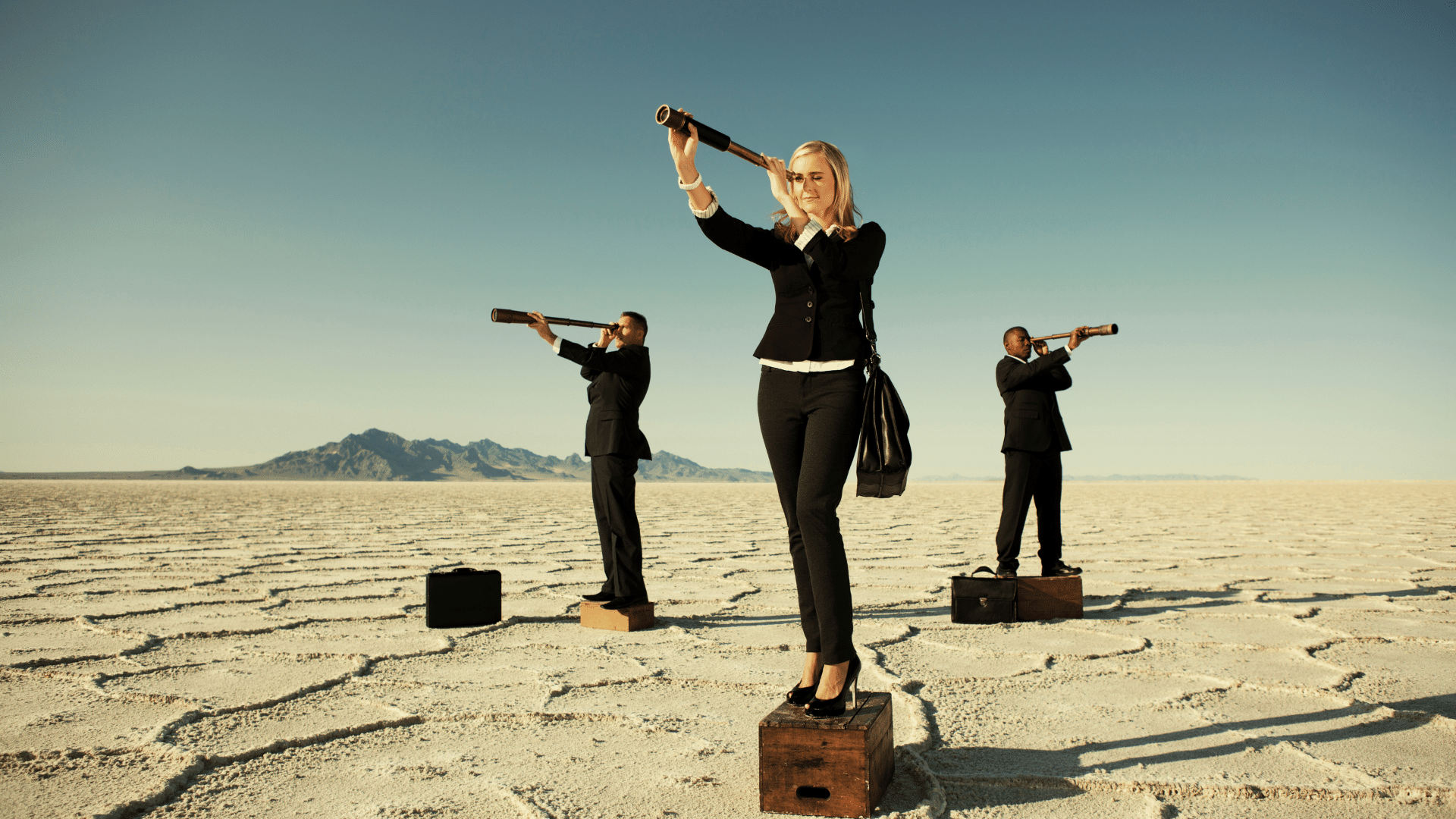 5 Benefits Of Lead Generation Software
The process of collecting and generating leads can be fairly exhausting. That's where lead generation software comes in and with it, myriad benefits. These are just the top five benefits but there are plenty more alongside:
Increase Revenue
There's a simple equation to consider here. The more leads you have, the more opportunities you have to convert leads to sales, which means that you'll naturally be converting more leads and so you'll be increasing your generated revenue.
It is worth noting that you should remember to factor in the cost of any lead generation software that you purchase into your revenue costs. The best revenue increases through lead generation software come when you spend time getting your messaging and content right from the start. The software works alongside the content that you already have created, get this right, for the right audience, and the increased revenue will follow.
Generate More Customer Reviews
More customers mean more reviews. That's the most simple way to look at this, but it stands to reason that the more happy customers that you have the more likely you are to generate more reviews for your business. This isn't just a happy side effect but is also a great form of lead generation in and of itself. Your customer reviews and testimonials are one of your best marketing assets, a great majority of potential customers will refer to reviews of your business before making a purchase or a decision to work with you.
Remember that simply having the option for customers to leave you reviews doesn't mean that they will. You need to learn how to ask for reviews then follow through on the process to ensure that you're maximizing your opportunities to get them.
Improve Lead Quality
Many businesses complain that, following their content marketing campaign, their leads either aren't the right type or aren't of high enough quality to be deemed useful. This is, usually, the business's own fault. Content marketing does a great job of getting in traffic but ensuring that traffic is the right traffic for you comes down to creating content for your audience in particular. Lead generation software helps you to focus content and your marketing efforts so that the quality of your leads improves.
Build Brand Awareness
With the use of lead generation software, your business is naturally connecting with more potential customers and, therefore, spreading the reach and the recognition of your brand as a whole. You're building brand awareness. The more eyes on your business and your brand the more likely you are to generate more leads and increase your revenue.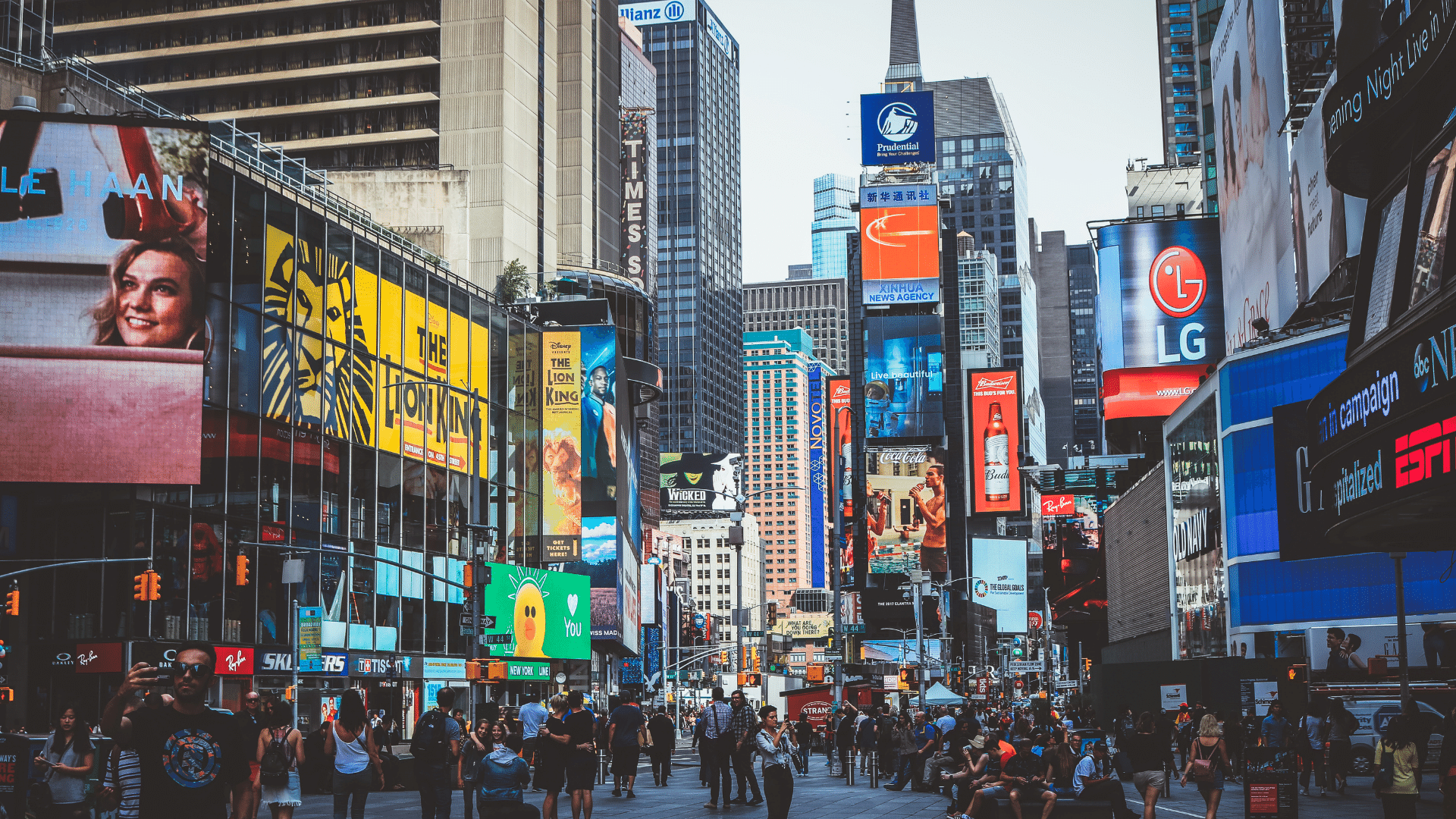 Automate Lead Management
Lead generation software majors on the fact that you can automate a great deal of your processes. Typically tools will include features such as customer data collection, email marketing, and CRM style platforms that keep all of your leads in one simple to access place. The automation focuses your efforts making the process not only more streamlined but easily used across your entire organization.
Top 3 Features of Lead Generation Software
When you're comparing different lead generation software these are the features that you should be looking for in each of them. They'll make the difference between a tool that genuinely helps improve and develop your business, and one which is just another cost.
Automation
Automating every part of the lead generation process isn't going to be the right way of going about it. There needs to be a human touch throughout the process, especially when you're nurturing your leads. But there's no need to complete every manual task manually. Parts of the process such as qualification, email response to initial queries, and mass email marketing can easily be automated. Some platforms will also assist with the automatic generation of lead magnets such as landing pages.
Lead Management
As your business grows and scales you could be handling a large number of leads that keeps increasing. This can quickly become unmanageable, overwhelming, and worse yet, lead to lost opportunities and revenue. The lead management system offered by most lead generation software tools allows you to easily access and sort leads based on a number of different criteria, positions in the pipeline, or recent contact. The best will even track what contacts have happened, including allowing access to emails and call logs, meaning that someone else in the team can access the lead history without the initial contact having to be present.
Campaign Analytics
In order to properly understand the effectiveness of a lead generation campaign, you'll need to have access to various analytics and metrics, such as conversion rate. Accessing this from the automatically collected data within the lead generation software is convenient and makes for far more useful information.
What are the best lead generation software tools?
Company

Best for?

Pricing

Free trial?

Website

Growsurf

B2B SaaS, B2C Subscriptions, Financial Services,




Online Education, Online Insurance

Free trial

$775/mo

Visit

ZoomInfo

B2B

14-day free trial

Pricing available in exchange for information

Visit

Gold-Vision

SME size businesses in B2B

Free trial available - length unknown

From $32.50 a month per seat

Visit

PipeDrive

SME businesses with large teams

14-day free trial

From $12.50 a month, billed annually

Visit

HubSpot

Businesses of all sizes, B2B and B2C

Free version available

Starter plans for $45 a month

Visit
GrowSurf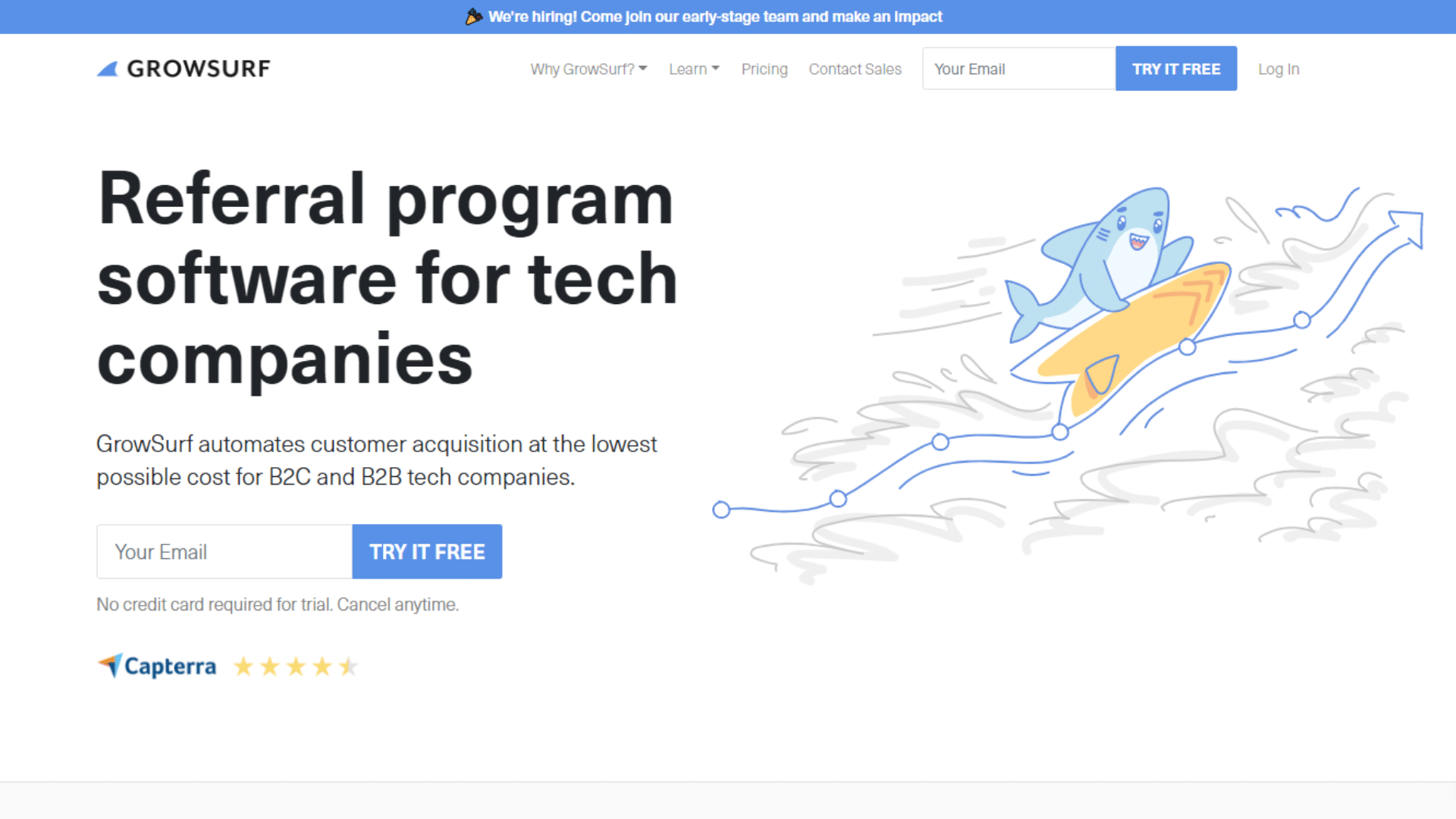 GrowSurf acts as a referral program that encompasses a great number of lead generation features. The very nature of referral marketing is lead generation, whilst your customers will be primarily accessing those who might be interested in your products and services, GrowSurf provides dashboards and endless features that make it easy to track, follow and measure different leads and potential referred clients. It is an incredibly easy to set up tool and has a wide number of integrations with third-party software.
Features
Easily accessed dashboard
Embed elements of the software straight into your website
Automated reward fulfillment
Automated email communication
Detailed analytics
Excellent customer support
Managed service available
Pricing 
Growsurf offers three paid plans:
Startup ($775 /mo, paid annually) that supports up to 10,000 participants
Business that supports up to 25,000 participants
Elite that supports up to 75,000 participants
Request a free demo to learn more.
Request a demo of GrowSurf
Set up your referral marketing program with software that lowers your customer acquisition cost and saves you gobs of time.
ZoomInfo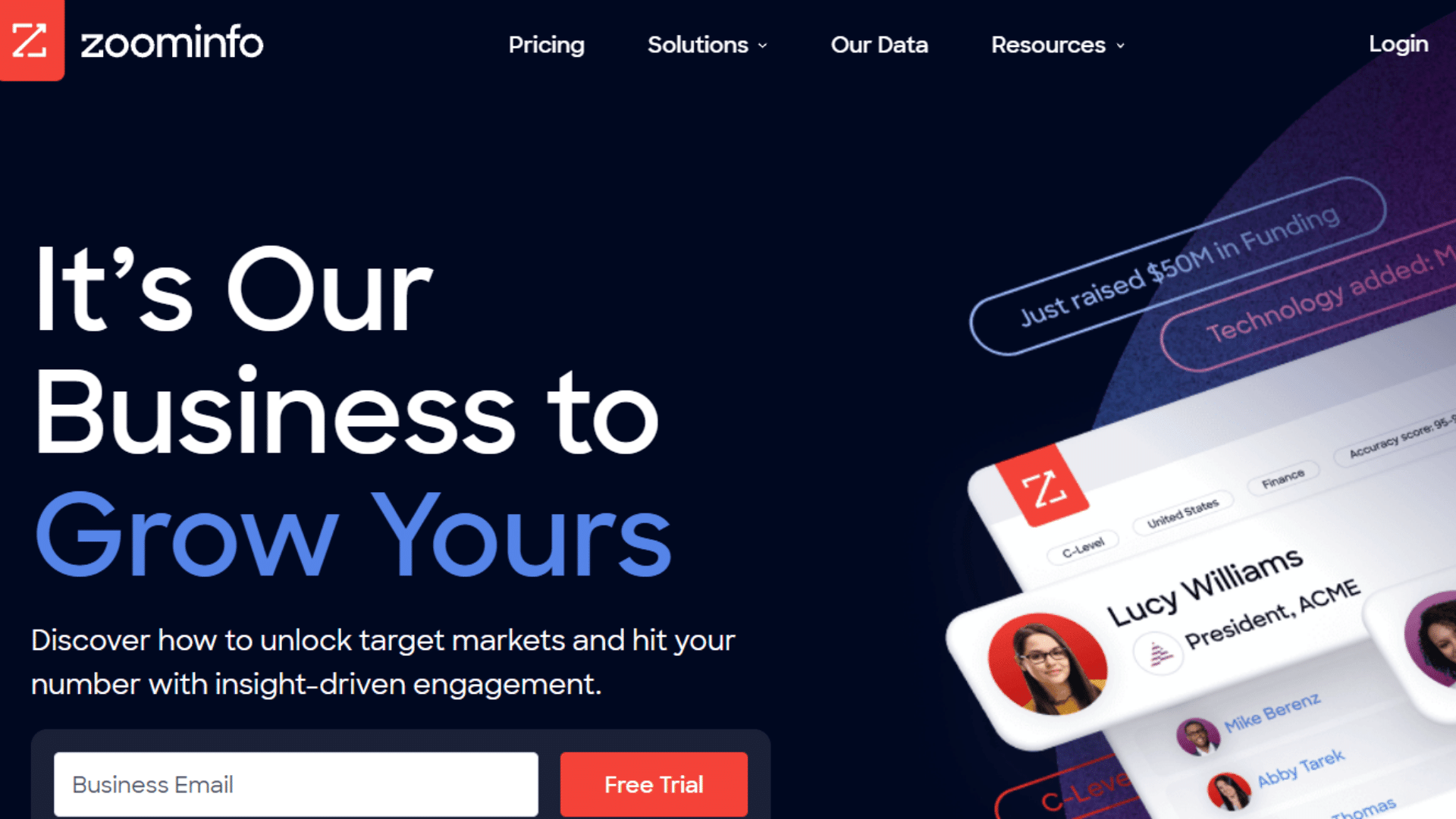 ZoomInfo offers a full CRM style software that includes a selection of sales based lead management tools. They leverage B2B intelligence and some elements of AI alongside company contact data to allow you to engage with active buyers. The engagement side of the software is most focused on lead generation with sales automation, website chat, digital advertising, and a number of integrations with major third-party software tools.
Features
Sales automation
Communication tracking
Extensive analytics
Website chat lead qualification
Digital advertising built in
20 integrations
Pricing 
ZoomInfo wasn't able to provide any pricing plans freely available on their website, instead they offered the option to get pricing in exchange for your business details.
There is a free 14 day trial available.
Gold-Vision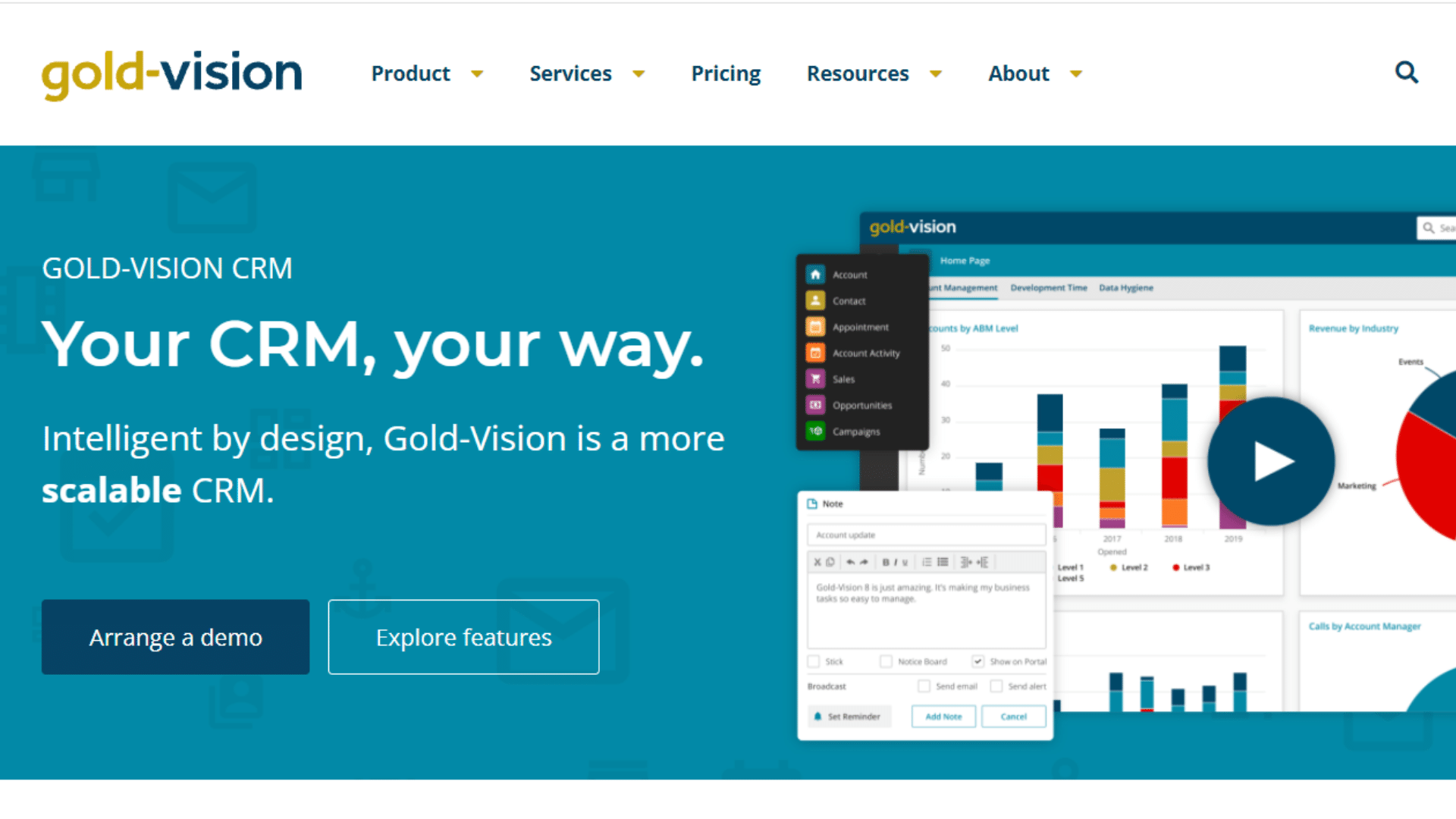 Gold-Vision markets itself as a scalable CRM system offering support to sales, marketing, support, projects and event management. The software is designed to minimise the time that sales teams spend on administrative tasks by producing automated workflows. This includes the use of pipeline management, automated sales tasks and customisable dashboards. The extensive integrations and APIs allow you to keep track of all your data from the likes of social media and email clients in one place.
Features
Lead and pipeline management
Sales automation
Customisable dashboards
Well reviewed customer support
Mix and match subscription plans
Pricing 
There are two core offerings from Gold-Vision
Essentials starts from $32.50 a month per user
Professional starts from $60.00 a month per user
There is a free trial but the length of the trial is unknown.
Pipedrive
Pipedrive is exclusively focused on sales rather than offering a whole CRM platform. It is incredibly easy to set up and offers a free trial over a 14 day period. The platform is designed to break down the sales process into manageable chunks rather than offering the leads as a whole. Communications can be tracked automatically or manually with various automation options included. There are extensive analytic options available within the platform plus a number of integrations with mobile sales apps.
Features
Sales focused CRM
Pipeline displayed in an accessible way
Communication tracking
Analytics suite
Mobile app options
Pricing 
There are a number of pricing options from Pipedrive
Essentials starts from $12.50 a month paid annually
Advanced starts from $24.90 a month paid annually
Professional starts from $49.90 a month paid annually
Enterprise starts from $99.00 a month paid annually
There is a 14 day free trial available for all levels of subscription.
HubSpot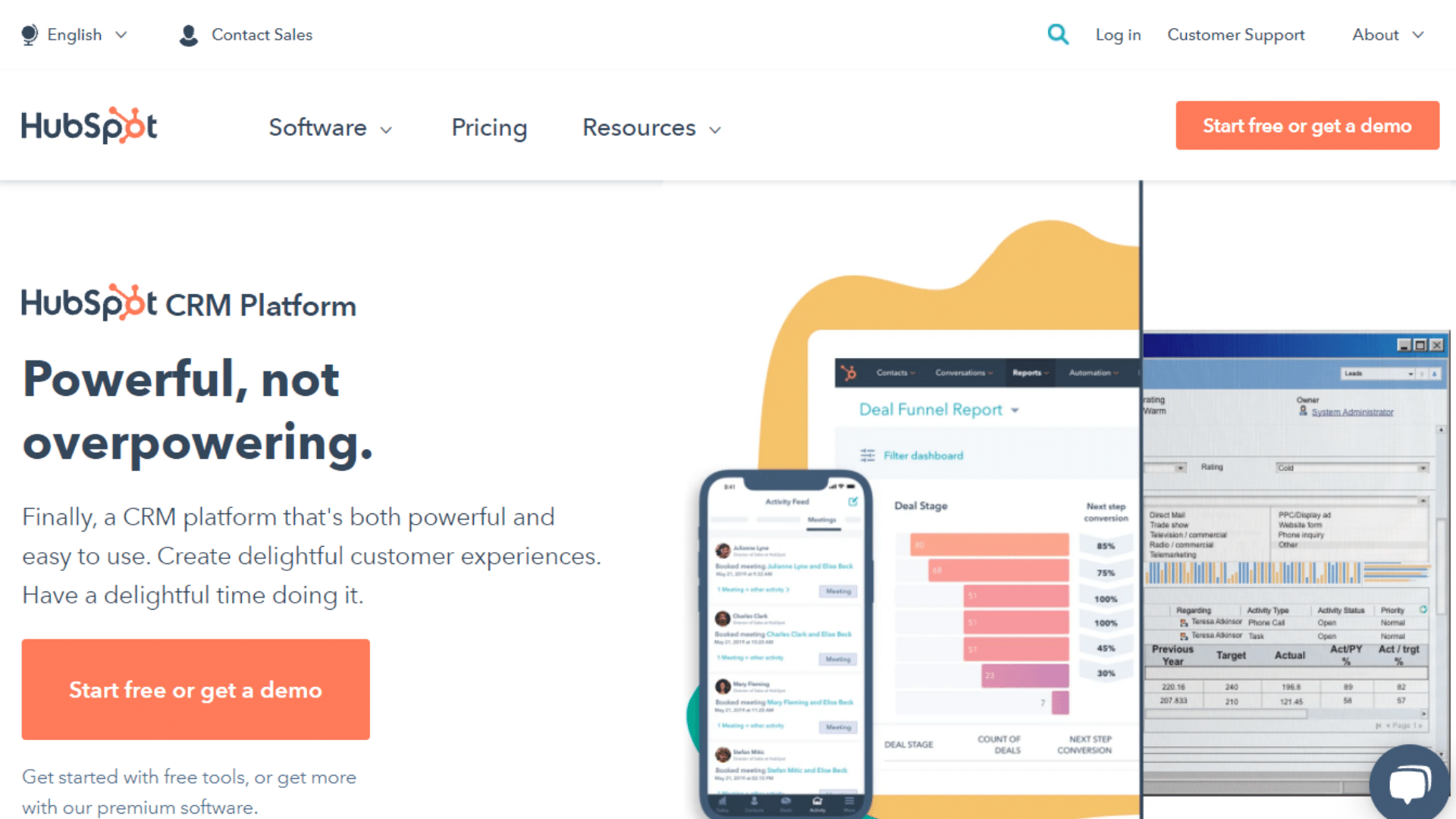 HubSpot is another all encompassing CRM rather than primarily focusing on lead generation. That said, there are a wide number of lead generation focused elements of the HubSpot platform. The marketing hub allows lead generation focused activities whilst the sales hub encourages the follow up on these leads. HubSpot stands apart thanks to its completely free version of the software rather than a standard free trial. The free option includes a number of great lead generation features such as landing page creation, contact management, and analytics. The paid versions add additional features such as simple form follow-up emails, ad retargeting, and landing page reporting. Automation only begins to feature from the Professional level plans which starts at a hefty $800 a month.
Features
Wide variety of free features before you need to start paying
Extensive analytics but most require a paid plan
Live chat features to nurture leads
Contact management easily accessible on mobile and desktop
Pricing 
There are a number of pricing options from HubSpot
Free
Starter from $45 a month
Professional from $800 a month
Enterprise from $3,200 a month
There is no free trial as the free version of the software replaces it.
Key Takeaways
Regardless of the software that you choose to use, ensure that you focus on the key features that will benefit your business the most. The best lead generation software tools will not only make your life easier but can massively increase the growth and profitability of your business.
As a minimum look for features such as lead management, automation and analytics
Ensure that the content you're creating is focused on the right audience or no tool will help you generate leads
When comparing tools, consider the outcomes that you're expecting to achieve and measure your progress against them.
Request a demo of GrowSurf
Set up your referral marketing program with software that lowers your customer acquisition cost and saves you gobs of time.