You may know a lot of companies that use incentives as part of their efforts to drive more traffic and increase sales. The truth is that many approaches to referral marketing can be used to provide access to those incentives. One of them is a referral code.
But what exactly is it? Well, it's really simple.
A referral code is a special identifier created by numbers, letters, symbols or a combination of all of them. The goal of a referral code is to give referrals access to rewards, at the same time a system tracks where the referred people come from.
The other question is: where are referral codes used?
Referral codes are used by businesses in their customer referral programs to be more organized in their campaigns.
Also, not too many people besides the ones who create and use them, are fully aware of how they work, how they're created and distributed. They often tend to confuse referral codes with promo discount codes or saving coupons.
That's why we're here to set the record straight and give you everything you need to know about referral codes.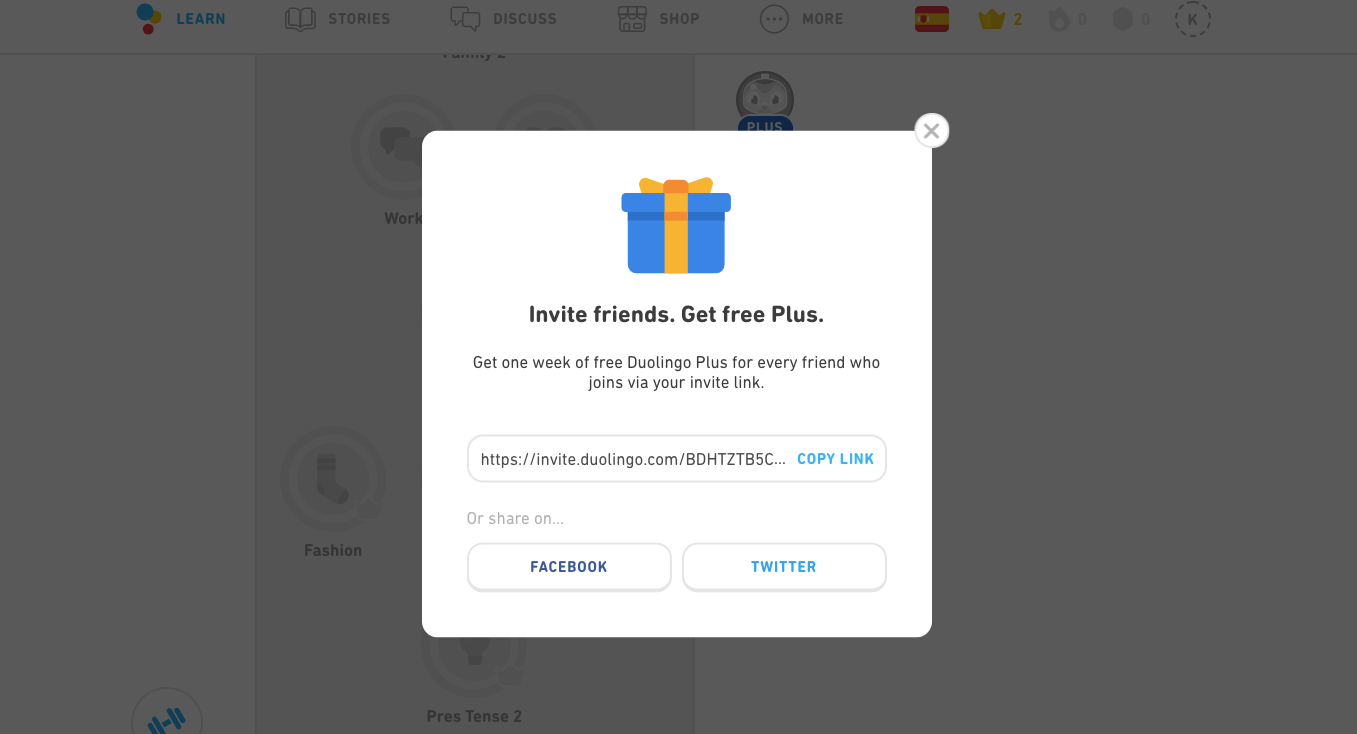 How to create a referral code
First, let's make something clear: 
There's no right or wrong way when it comes to creating a referral code itself. As we said, it's just a number or an alphanumeric combination.
Yet, these are some recommendations worth keeping in mind when doing it:
1. Use an automation software
This will help you save time and you'll do everything you need for your referral program more efficiently. There are some good referral program software with many options, among them you'll find they can create and manage multiple codes you can assign to the customers later.
Tools like Growsurf are designed with these features in mind so they can help you handle this and show you analytics about the overall performance of your referral program.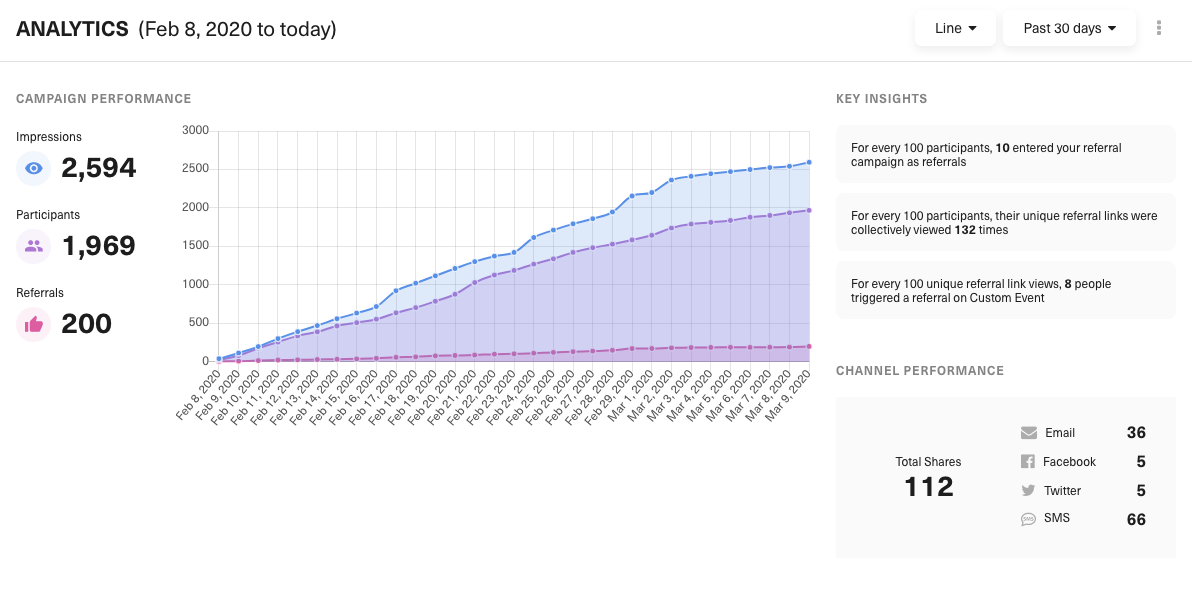 If you still doubt whether you need an automated tool or not for your referral program, here are 5 reasons why you need a referral software that can help you make that decision.
Subscribe to GrowSurf
Get our weekly newsletter for our latest referral marketing guides.
Error subscribing! Please try again.
2. Personalize it
To provide a better customer experience, you can personalize the referral code as much as the circumstances allow it.
For example, you can use the referrer's name as the code. Or maybe your company manages customers through usernames or user ID numbers. In that case, you can set those as codes too.
What's important is that you care about making the customer feel the code is unique and not just a random one. For this, allowing them to create their own referral code is a great option as well.
We'll talk more about this in a section below, but a very effective distribution channel that can let you complement the personalization experience is email.
3. Use QR Codes
Another good option you have is to use QR codes instead of alphanumeric ones. This gives customers quick access, especially now that many phones have a built-in QR scanner in their cameras.
It's a good strategy you can implement for printed materials. For example, if you give your customers a physical receipt, you can include a personalized QR code they can scan and share with their friends.
And if offering physical products is part of your business, a label with a QR code will work perfectly on them.
4. Set some conditions and terms of usage
This is an important step because you want to make this process beneficial for both parties. You want your users to find the offer attractive, at the same time you make sure it's cost-effective for your company and it won't lead you to a decreased profit margin.
In this section, we're not talking about the rewards you give. Instead, what we mean is that you have to analyze how will be the usage of the referral code that users will get.
For example, you should ask yourself: Do referral codes have an expiration date or have limitations?
Let's say you offer a discount for a certain percentage to new customers who sign up using a referral code of an existing user.
You want to set some boundaries or at least make clear what the coverage of that code is.
Some other questions you can ask yourself when deciding the conditions can be:
Are those new customers allowed to enter multiple codes from different people and redeem them? Or are they single-use referral codes? Are they time-sensitive?
These are the types of terms or conditions you have to decide on. Once you do, the next step is to let your customers know about them.
It's important that they're fully aware and understand them, so explaining them very well is as important as the terms themselves.
How referral codes work
In eCommerce, referral codes are usually offered for discounts. So when users shop online they can apply their code at checkout and that discount is applied immediately.
But for other types of businesses, referral codes are just another option to promote their rewards, whatever they might be. However, the working process is almost the same for all of them:
1. Customers are assigned a unique code
The first step is to assign your current customers the referral code, ideally with the help of an automated tool. You can create them yourself manually, but it will certainly take you more time.
Once you have created the code, you have to let users know the code is available for sharing.
You can use some of the tips from above to create the referral code.
2. They share it
As in any customer referral program, the existing customers of your product or service take care of doing almost all the job for you. That's why setting quick and easy ways to share the code is important.
Email and social media work well because everyone has access to them. With the use of plug-ins and integration, you can place a sharing button anywhere.
But if possible, you want to choose the channels that work best based on specific metrics like open rates, click-through rates, engagement, etc.
3. New customers redeem the code
They can do it by filling a form, entering the code manually at checkout or whatever method you like the most and works best for you.
The important thing is to make it easy. Let simplicity be the guiding line. Not only in the redemption step, but in the whole process. Simplifying the referral program will make it stand out.
When customers redeem the referral code, depending on how the referral program is set up, the referrer will receive the reward or be notified automatically.
Not sure what to give customers as a reward? Here's a list of 12 of the best referral program ideas.
How to distribute a referral code
The distribution of a referral code depends on the type of business you have and the channels where your users are the most active.
Some of the most common ways to distribute a referral code include:
Email
Email is on the top of the list since it's one of the most used channels to run almost any type of promotional campaign.
If you have an established newsletter, this is a massive opportunity to take advantage of those open rates and click-through rates and promote the referral codes.
Another reason you might want to use emails is the opportunity to personalize them. From copy to visuals,  
You can also segment them if you want to offer the referral code to certain customers.
Social media
Social media is the place where many companies interact the most with their customers. You have to evaluate which one is the best to promote your referral program.
They can be more active on a specific one or on all of them. Maybe you want to test and compare engagement rates before you decide to go all-in with one.
Landing page
You can create a simple landing page exclusively for referral codes where people can enter and redeem their codes.
Let your customers know how the process to receive their rewards is. An exclusive landing page for referrals allows you to include the terms and conditions on it, without the need of sending customers to an external page.
Good copy, clear format and nice design are also factors that play an important role in the effectiveness of a landing page. Make sure you consider it when creating it.
Brand ambassadors
If you have brand ambassadors representing your business, then this is one of the best distribution channels you can use because ideally, they'll have a massive audience to promote their code or at least encourage customers to do so.
We have a post where we explain in detail how to choose the best brand ambassadors who truly embody your company.
Example of referral code
Visible
The mobile service company Visible created a program called Party Pay, where existing customers can create a "party" and invite people to join with a unique referral code.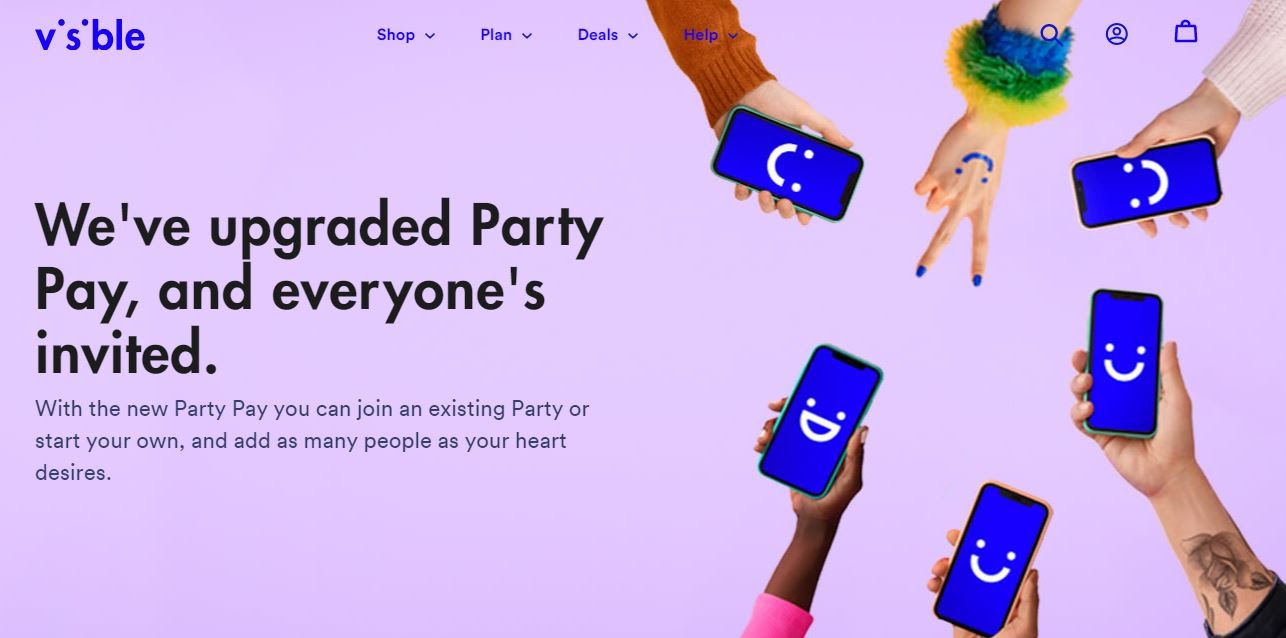 Once they enter the code, they can receive a discount on their monthly plans. The more people who accept to join the party, the more money they save.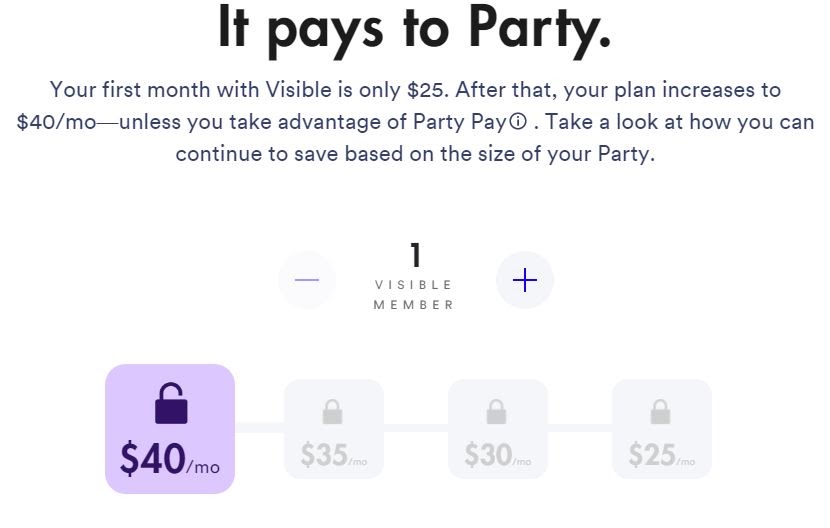 Here's a tweet from the company inviting users to share their referral codes so more people can join their party.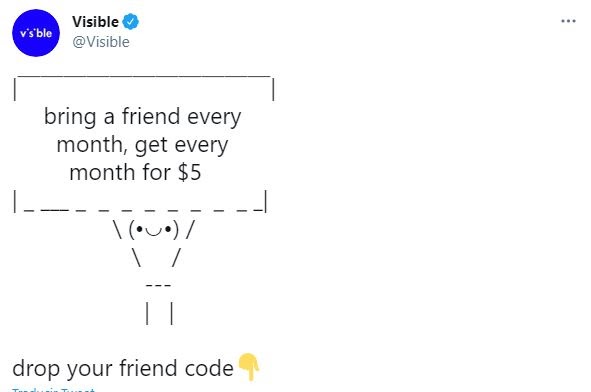 They're also very good at promoting this program. This is the first thing you see on their homepage.

Another thing is that sometimes referral codes are assigned with a link as in the example below.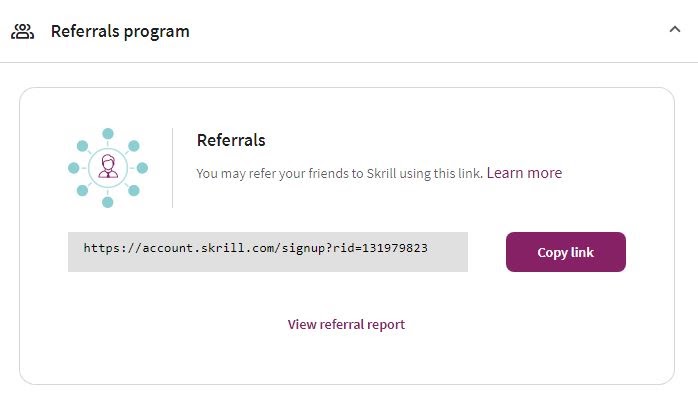 Here we can see the referral program section from Skrill, where the customer's referral code is included in a link.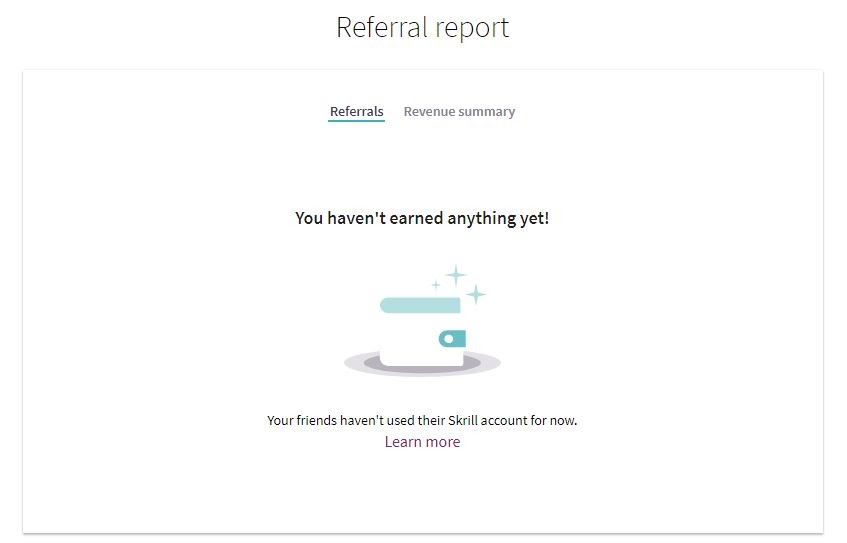 Users have access to a referral report where they can keep track of how many of their friends have used their referral links as well.
With this example, maybe a question popped up in your head: are links referral codes?
They're not. At least, not technically, but both serve the same main purpose: to track the origin of new customers. This way is easier to reward them, as well as their referrer if that's the case.
The difference lies in the fact that referral codes need to be typed manually by the user. Referral links instead, take them directly to the page where they can redeem their rewards.
Difference between a promo code and referral code
They might look the same, but their use is different. These are some facts that will help you not to confuse referral codes with promo codes or coupons:
Promo codes tend to be just discounts available for users of eCommerce companies that look to make an offer more attractive and optimize their conversion rate efforts. This is a strategy that also helps businesses to decrease cart abandonment rates.
Another aspect of promo codes is that they're very used in seasons like spring or winter and especially holidays like Halloween or Christmas.
They can be offered directly by the company without the need of an existing customer to send an invitation to someone.
Promo codes aren't necessarily tied to users to track how many new customers they bring in.
Referral codes instead, track the origin of referrals. This helps the company know which existing customers are bringing in new ones.
Example of coupon codes
There's a famous website that offers promo codes and coupons for discounts which is Retailmenot.Here we can see different discount options for a variety of businesses.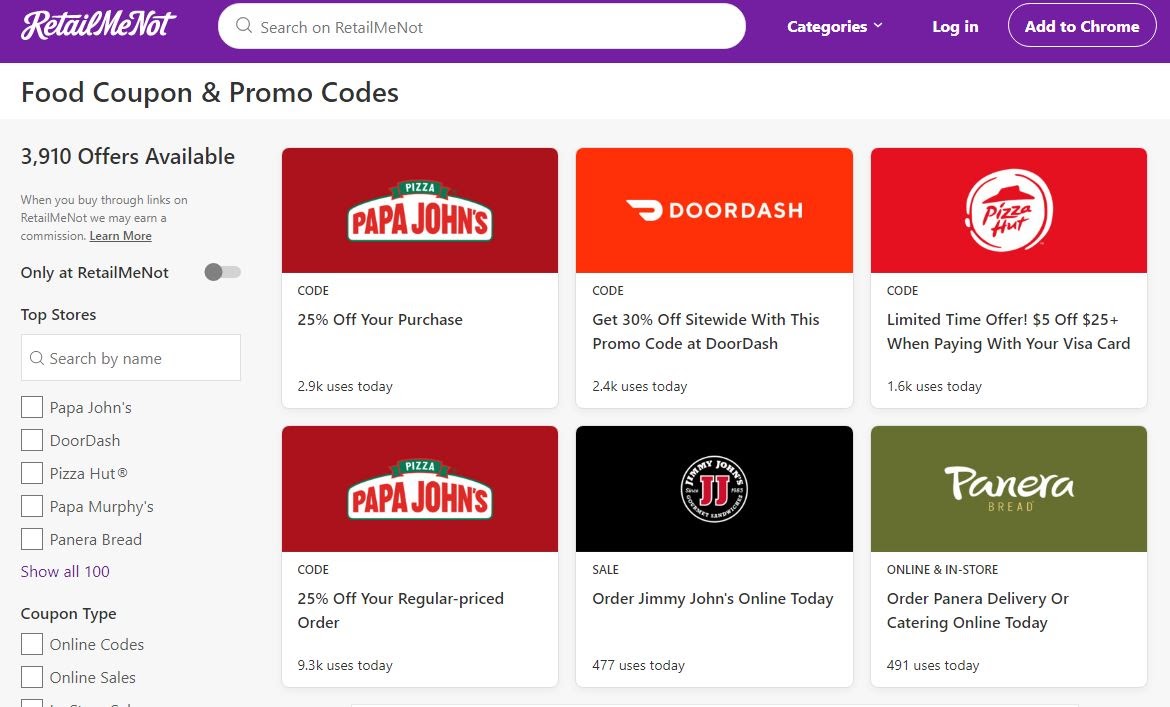 When you select the business you're interested in, it shows you the code you'll apply on the website of that company to redeem it.
This is an example that shows clearly how coupon codes can be directly offered by the company and not by their customers.
Key Takeaway
Even though they're often entered manually and nowadays everything seems to be automated, referral codes still work and can deliver great results in your customer referral programs.
Keeping the tips we shared on this post in mind when planning to create a referral program using referral codes, will help you make this process better and easier for your customers.
At the end of the day, they're the ones who have the final word and they will let you know for sure if the referral program you created is really that good.
Subscribe to GrowSurf
Get our weekly newsletter for our latest referral marketing guides.
Error subscribing! Please try again.