What is advocacy marketing?
Getting your business to the stage where your customers are starting to become advocates feels good. These are the people who freely and willingly talk positively about your business, your services, what you offer, and your brand in general. They are your best friends when it comes to marketing.
The process of leveraging your brand advocates and creating a customer advocacy marketing strategy aims to give customers the platform to share these positive experiences and feelings towards your platform. This, in turn, creates a whole buzz and expanded awareness about your brand and your offering. This is usually achieved through a form of word-of-mouth marketing, social media, and testimonials.
Achieving this isn't as simple as choosing to go down a customer advocacy marketing strategy path. Your product or service has to be good. Not just good, but so good that your customers genuinely can't help but talk about it. They want to share it off their own backs.
Getting to this position is worth the time and effort, in fact, advocacy marketing is by far one of the best ways to attract new customers to your business, and at a low cost as well. Once you achieve the position of having brand advocates, you want to retain them as tools in your marketing arsenal. This is where having an effective and planned advocacy marketing strategy comes into play. Managing the collection of people, keeping them interested in your brand, potentially even incentivizing them to continue sending referrals, there is a lot of work. Thankfully, tools such as customer advocacy software make the admin easier to deal with.
Customer Advocacy Marketing Examples
Customer advocacy isn't a new strategy and has been successfully implemented by some of the biggest brands in the world. Tesla, Apple, HubSpot, Uber, Spotify; each of them has introduced and grown a customer advocacy marketing strategy.
HubFans - HubSpot Community Marketing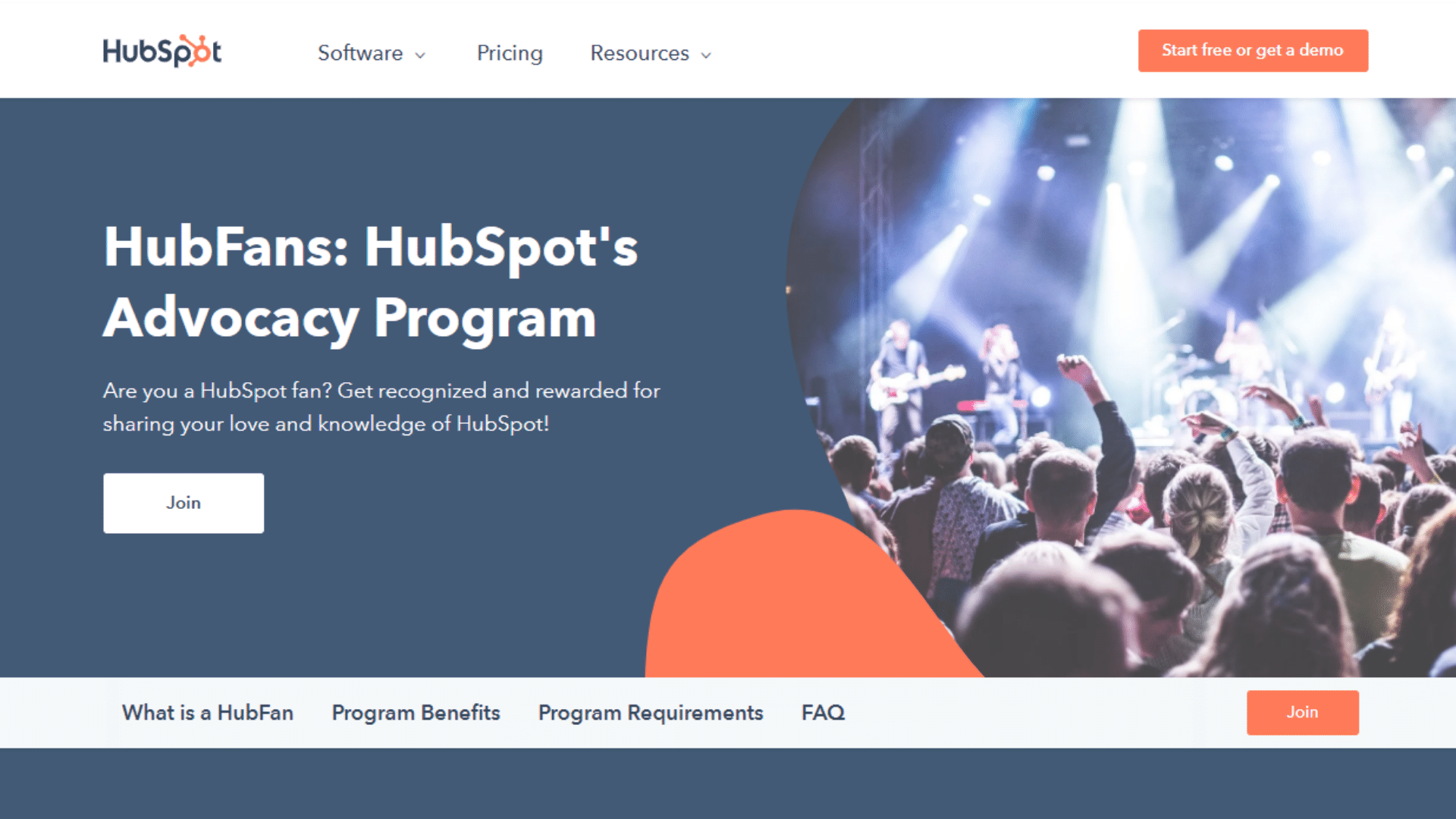 HubSpot, the CRM and marketing platform for businesses of all sizes, knows that their platform is popular. It was already naturally growing organically through word-of-mouth and so they decided to launch HubFans. They openly explore what a brand advocate looks like to them and what benefits they can receive for participating in the formal program.
Once part of the program, participants are able to access tiered rewards, starting as a rising fan, they'll get simple rewards such as digital badges and access to a community group. The very best customer advocates get to join dedicated networking sessions, get opportunities to speak within the community, and genuinely feel like they have become part of the HubSpot business.
An interesting point within HubFans is that whilst it is open to everyone, it is only open to those who are genuinely active in the community. This type of gatekeeping ensures that HubSpot is sure that those getting access to exclusive brand advocacy rewards are genuine fans.
Tesla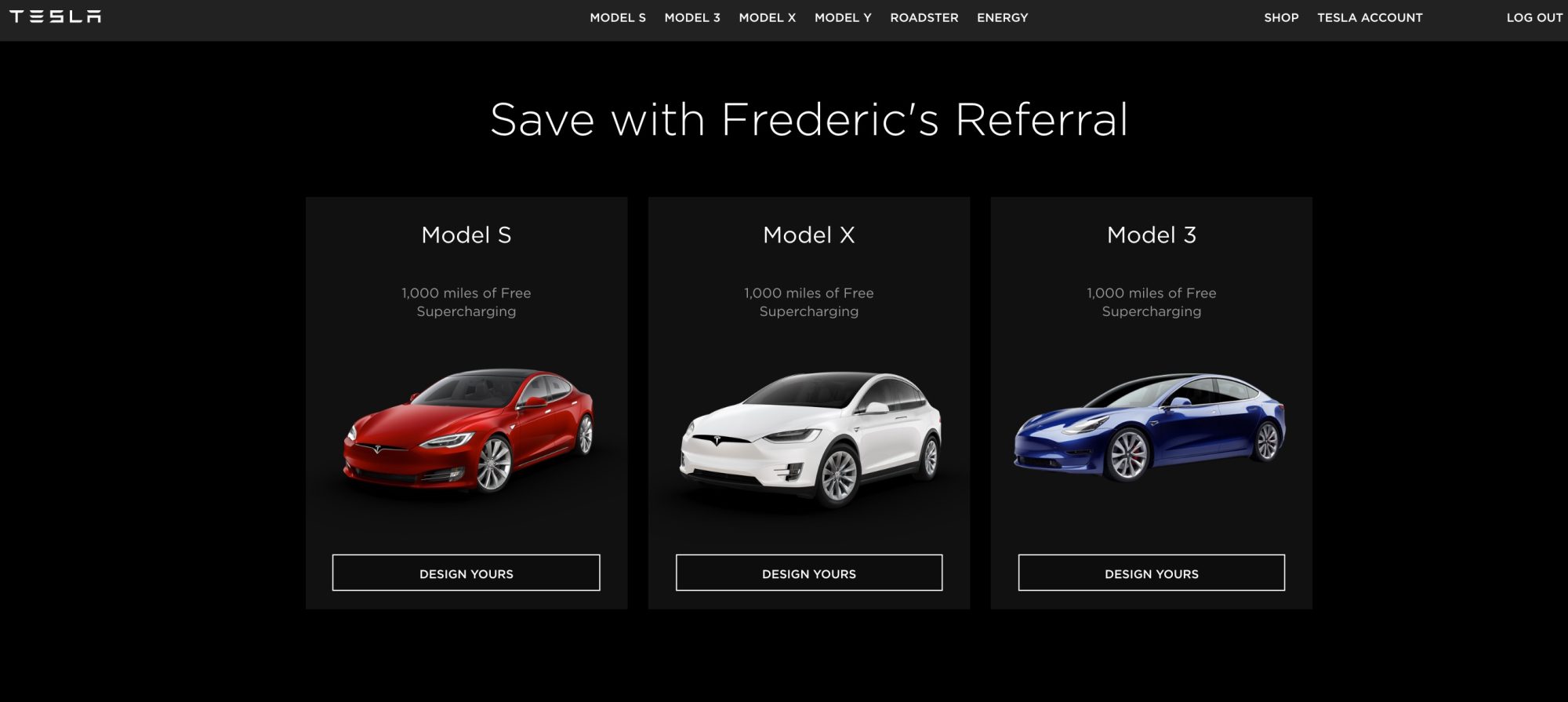 Image source: Electrek
The recently ended Tesla referral program was incredibly successful in creating a real buzz around their cars. In fact, a great deal of Tesla's marketing strategy avoided traditional methods and opted for customer advocacy and referrals for their products.
The main focus was to incentivize the userbase to make referrals by offering tiered rewards, at one point they were giving away free Tesla Roadsters to those who made enough referrals. However, eventually, Elon Musk pulled the giveaway as the company is due to give away nearly 80 of these cars and the cost was outweighing the benefits. Now they offer 1000 free supercharged miles per referral.
Apple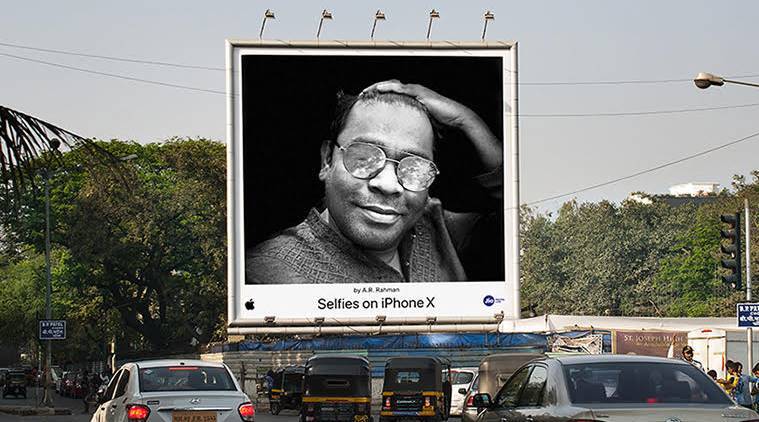 Image source: The Indian Express
If you've ever met a person who owns an iPhone chances are that they've told you how great it is. Apple, through the quality of their own products, naturally created literally hundreds of thousands of brand advocates. Thanks to this, their ability to launch campaigns and master brand advocacy is simple. Take for instance their recent iPhone launch that revolved around natural selfies. The simple adverts, using images taken from their users, were wildly successful and got people talking about the products.
The simple act of sharing selfies, and using Apple-branded tags, created a massive buzz around the brand. There's no official brand advocacy program, possibly because they simply don't need to incentivize their customers, but iTunes still offers affiliate programs.
Uber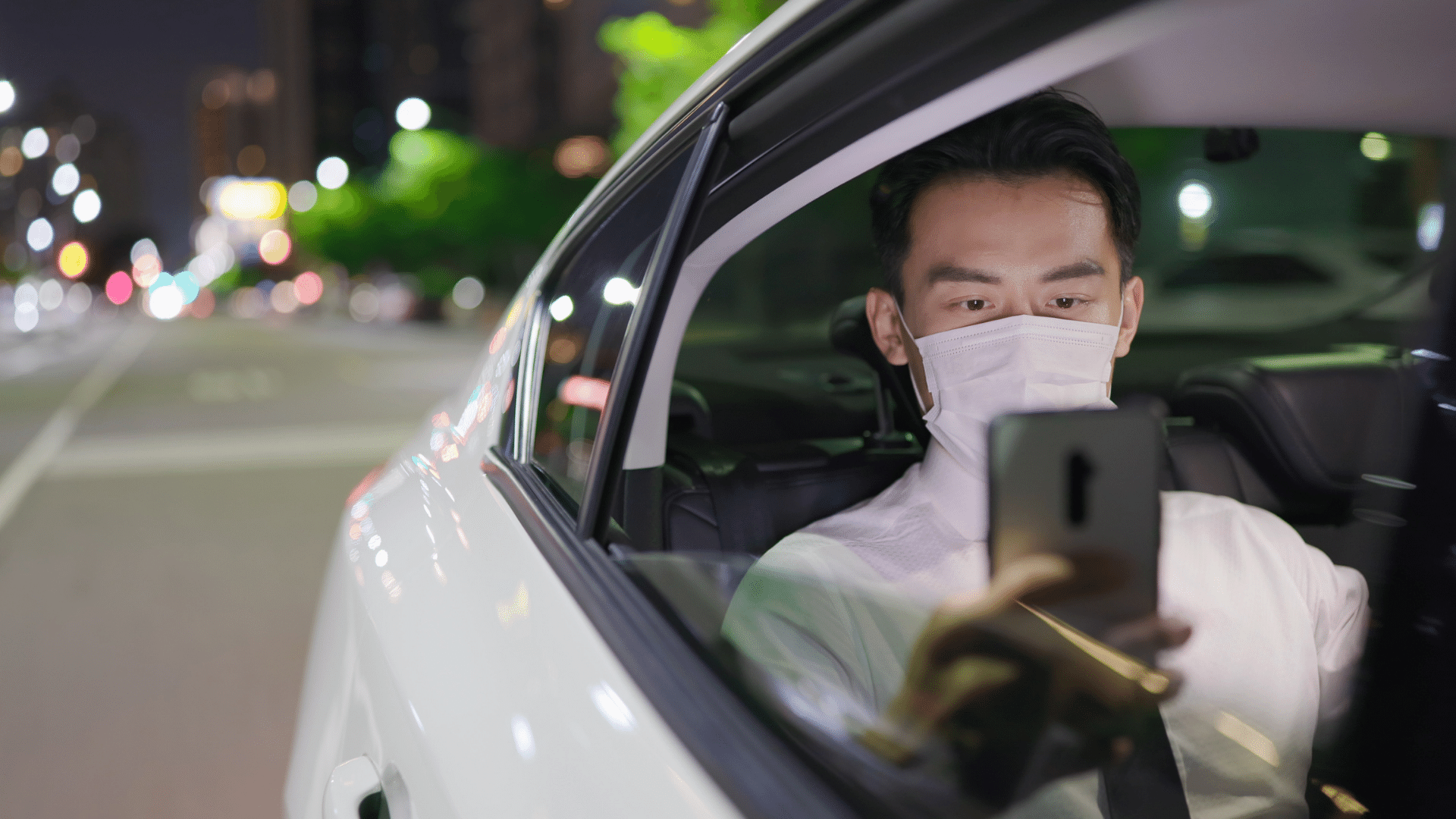 When Uber launched their customer advocacy program they were sure no to make the same mistake as Tesla. The program was ROI focused and led to not only a massive increase in their userbase but also a huge increase in revenue.
Customer referrals work through simple coded invites shared between two people. Whilst this isn't a typical brand advocacy platform (people are simply sharing a code) the system worked well. The brand advocacy element of the strategy happened organically, simply because people were amazed by the effectiveness, efficiency, and affordability of the platform versus the classic taxi cabs that they had been using for years previously.
Since the global pandemic, Uber has scrapped their referral program for the ride-sharing app as they felt that they could not pro-actively encourage travel.
Spotify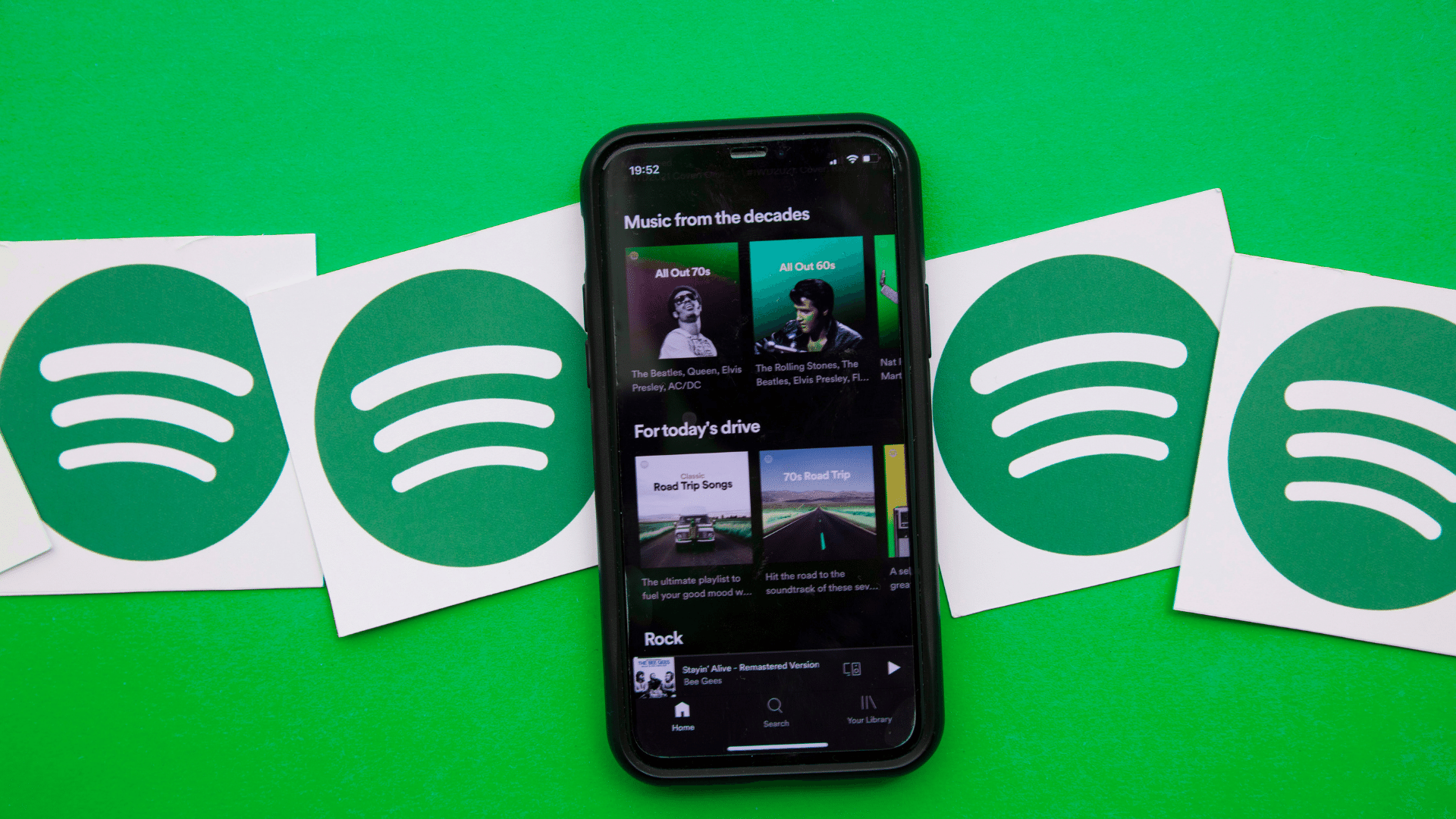 Spotify's brand advocacy also grew organically thanks to its popularity from launch. Through Spotify's marketing strategy, they also built in a scarcity system into their launch, where users originally had to be invited by another user in order to get access. The product works so well that streaming music has become synonymous with Spotify's brand.
Initially, the program was single-sided in the incentives offered, where only the brand advocates were offered a reward (a month of free premium services for every 5 new customers). This program has since shut down, again likely due to the fact that the platform has grown in popularity to the point where it is no longer required.
Subscribe to GrowSurf
Get our weekly newsletter for our latest referral marketing guides.
Error subscribing! Please try again.
Advocate Marketing Strategy
Unlike traditional marketing strategies, advocacy marketing requires a more principle based approach. If your business acts in a certain fashion, creates certain products or services and interacts with customers in a positive, engaging way then you're more likely to create a culture of brand advocacy.
Put the Customer First
By putting the customer first, and always considering the best possible experience for them, you'll naturally make them feel valued and they'll like your brand. The best way to achieve this mindset is to be open with your customers, stand by your word and make sure that you deliver what you say you are going to. A great way to establish a customer first company ethos is to ask your customers for their opinions, listen to their feedback then openly respond and implement their ideas and suggestions.
Provide 5 Star Customer Service
Customer support goes a long way to creating a culture of brand advocacy and loyalty. The polarised experiences of customer support are always a talking point for people regardless of the company. Nobody talks about an average customer experience but they will always talk about an experience where they were treated brilliantly and, conversely, were they were treated poorly.
By ensuring that you provide the very best customer service you can you'll be increasing the number of people out there talking about your brand in a good light. This applies at all stages of the marketing process, good customer service needs to happen from the first moment that a prospect reaches out, and still apply when they're a customer 5 years later.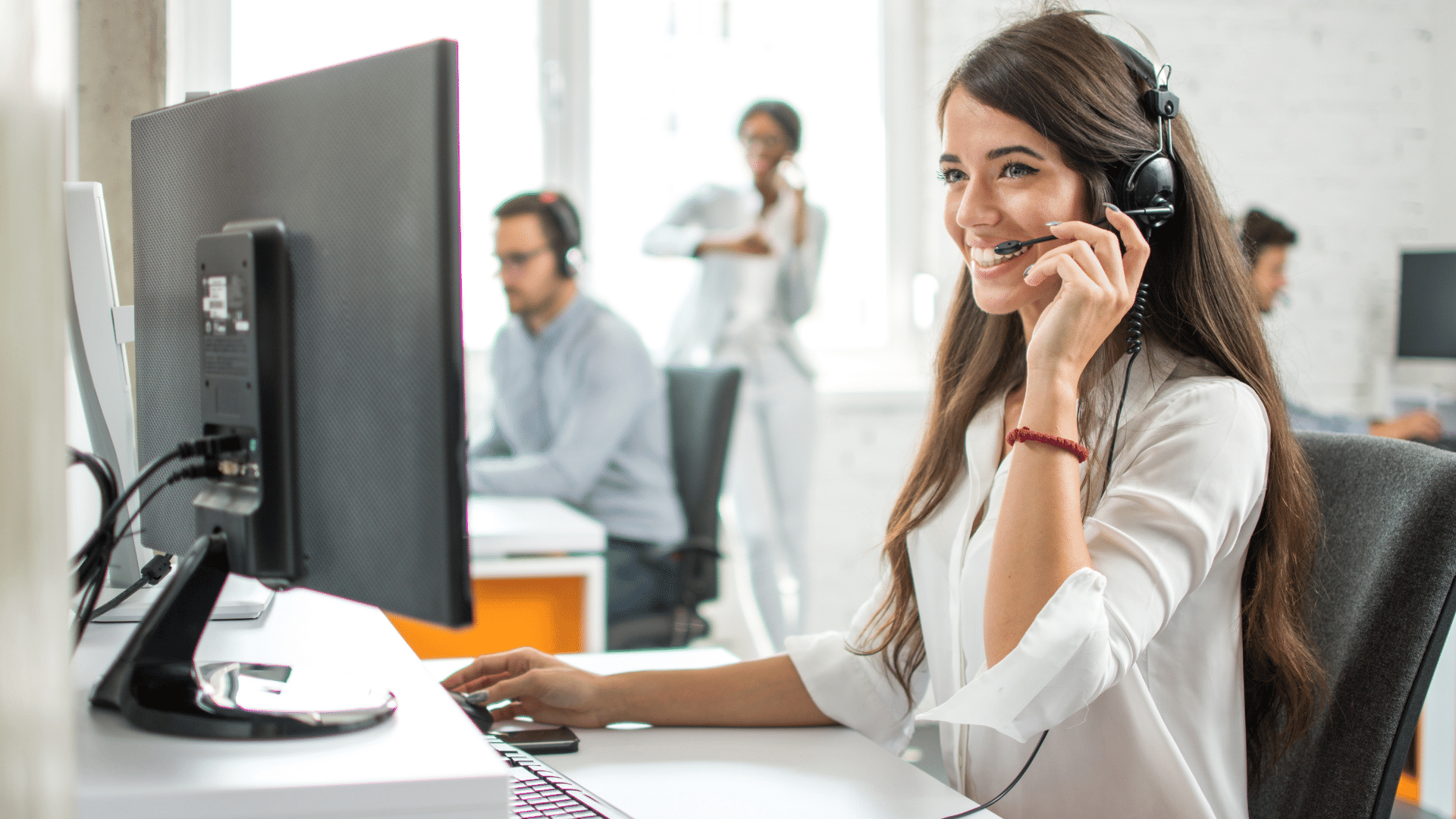 Design a Memorable Brand Experience
Everyone gets excited when they open iPhone packaging. There's something about the slick way that the boxes slide across each other. Apple have nailed the brand experience. The same applies when a customer walks into a physical location and is greeted in person or sees something unforgettable. First class airlines build their whole reputation on creating memorable brand experiences for their customers.
Make it Easy for Customers to Advocate
Some customers will be so enamored with your products and services that they will naturally and organically share information about your brand. These situations are fantastic but don't happen incredibly often. There are, however, customers who enjoy your services, like your brand but need a little extra helping hand. These customers will likely become active brand advocates if you offer them an incentive.
Using some brand advocacy software such as GrowSurf or similar makes offering incentives, shareable links, referral codes straightforward and makes it incredibly easy for costumers to advocate for you. You can also create and promote opportunities such as branded hashtags, offering social share links and creating an experience that is worth the customers risking their social currency to share.
Identify and Recruit Brand Advocates
Finding your brand advocates and offering them a more formalized approach to their referrals can massively impact the effectiveness and efficiency of their referrals. A simple way to spot your brand advocates is to scour social media for content related to your brand. Look who is posting it and consider reaching out to them. A more efficient way would be to offer a referral program, see who is actively participating, and then reach out to those with the best figures attributed.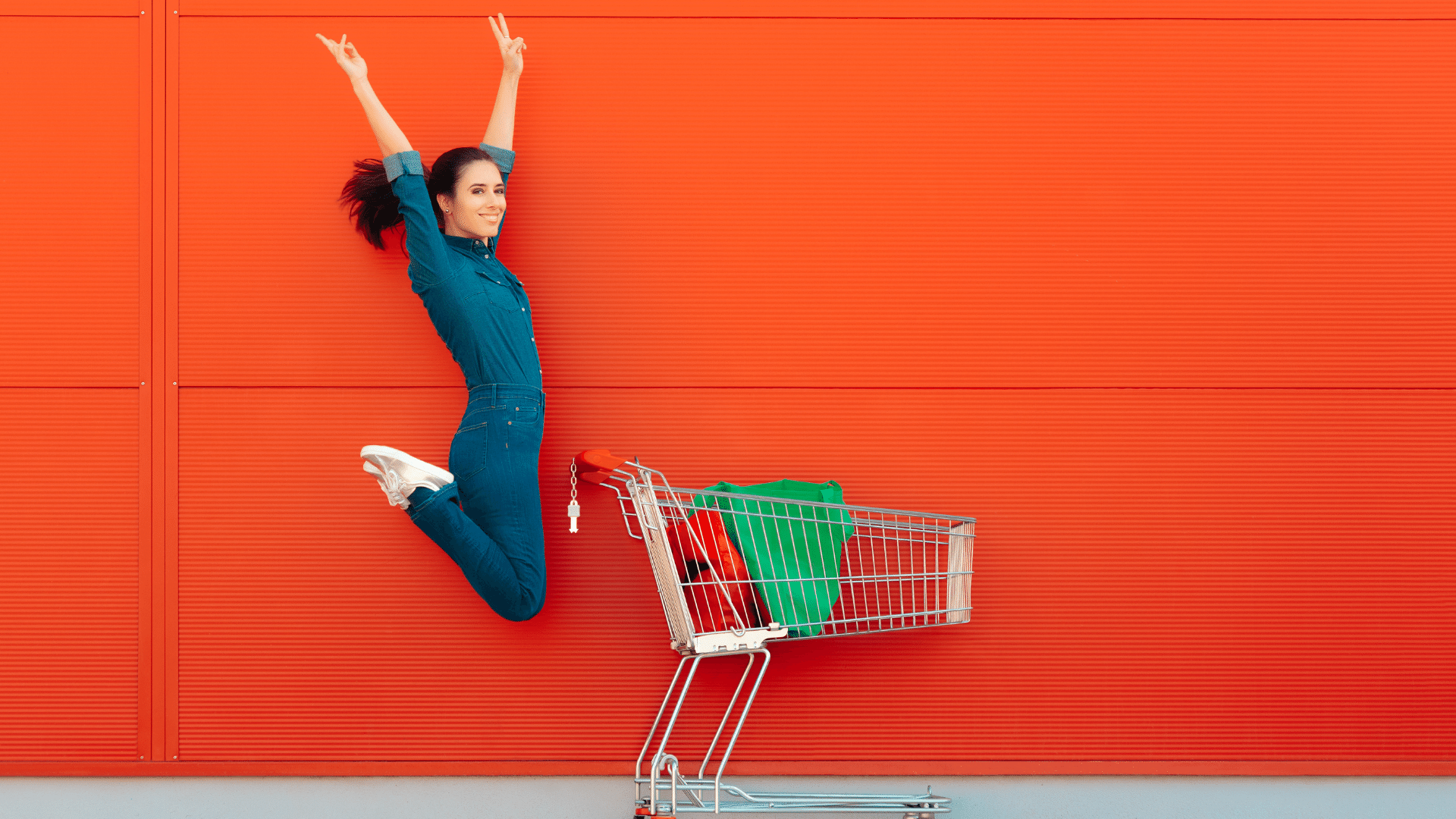 How to Recruit Brand Advocates
Recruiting an army of brand advocates will have nothing but benefits for your business. If you begin to offer an incentive program in exchange for their ongoing participation then there might be some additional administrative work to complete but much of this can be completed in an automated fashion thanks to customer advocacy software tools.
Alongside a good piece of software, there are some additional ways to recruit brand advocates:
Offer Incentives
Everyone likes to feel that their work is appreciated. And everyone likes to receive something in return for their work. Incentives are a major motivational factor in brand advocacy and appeal to those who are on the fence about whether or not they want to participate in a referral scheme.
There are a wide variety of incentives that could be offered but, seeing as these people are already incredibly into your brand, offering reductions to their subscription, free branded products or discount codes will be seen as very rewarding. Furthermore, simple discount codes are a great way to bring brand advocates out of the dark. Sending emails to all previous customers with a referral code and discount opportunity may result in some long last relationships.
Create a Brand Narrative
Your brand needs to be worthy of conversation. If you offer a mediocre product or a simple service, and don't offer much else around it, it is hardly comment worthy. Customers need to feel that they can, themselves, seem exciting when they're talking about your brand.
Personalize Messaging
People like to feel like the brand is connecting with them on a personal level. No one likes to feel like they are just another customer, a number in a book and that they're dealing with some big faceless and soulless corporation. Instead, address your customers in a personal way to enhance their customer experience. There are myriad ways that you can offer a personalized experience for your customers:
Address them by name whenever interacting with them, including bulk sent emails
Send out personalized offers based on the products that they've purchased
Contact them on customer anniversaries
Offer birthday discounts
Train Employees to be Advocates
In order to turn your own employees into brand advocates, you have to first make sure that they are engaged, enjoy working with you and are willing to talk to others about your brand. Sounds obvious, but it's important to encourage the right employees to be your brand advocates. Turning employees into advocates can be built into your business be enacting certain events and principles:
Make sure that brand content is available to all employees to understand what your brand is about and what the future holds
Offer opportunities for employees to have their say in the brand and have their voice heard
Create actual guidelines on how to be a brand ambassador on platforms such as social media which they can follow
Ask for their opinion and adapt business practices accordingly.
Essentially, if an employee is a happy employee then they are far more likely to naturally become a brand advocate for you. Rather than shouting about your products (which if they're great enough they might do anyway) they'll be talking about how you, as a business, are excellent too.
Key Takeaways
Customer advocacy marketing strategies aren't really strategies at all. They are ways that you should run your business, act and interact with your customers and the general feel that you put out to your audience. By creating great products and services, acting in professional, friendly ways and always putting the customer first, many people will naturally become brand advocates anyway. That isn't to say that your life can be made much easier by implementing the right tools to create and manage customer advocacy.
Always think about the customer
Make your product or service so good people can't resist talking about it
Invest in tools to manage and entice brand advocates
Don't shy away from incentivizing those on the fence
Subscribe to GrowSurf
Get our weekly newsletter for our latest referral marketing guides.
Error subscribing! Please try again.