Your current customers are, quite often, your forgotten customers. It's easy to focus on the next sale and generating new customers rather than taking care of and nurturing long term relationships with your current loyal customers. By taking the time to retain these customers and keep them purchasing from you, not only will your customer acquisition cost reduce, but you'll also have a customer base who trust and enjoy working with you.
What is customer retention software?
First of all it's important to be clear on what we mean by customer retention and retention marketing. If you want to dive into a comprehensive guide to retention marketing we covered it in our "Ultimate Retention Marketing Guide".
Retention marketing is defined as:
...the art and technique of retaining customers who have already purchased from you. They've taken the first big step and have committed some of the valuable cash to your product or service. Now it only makes sense to see if they'll go further with you, rather than wander elsewhere. Returning customers almost always make more purchases from companies over time, this leads to reduced operating costs and, importantly, satisfied repeat customers are the ones most likely to refer you to others.
After reading this, chances are you're thinking that it only makes sense to have a retention strategy, but many companies simply don't.

Many businesses take their current customers for granted. There are a great number of businesses, arguably the majority, who feel that because they offer a great product, at a good price, that has traction and sales, they need to do no more.

People are buying after all.

But that's where they're missing a trick. Many people buy because of the experience that they have with the company and even more people buy because of the experience they have heard others having.

That's your referrals and your word of mouth.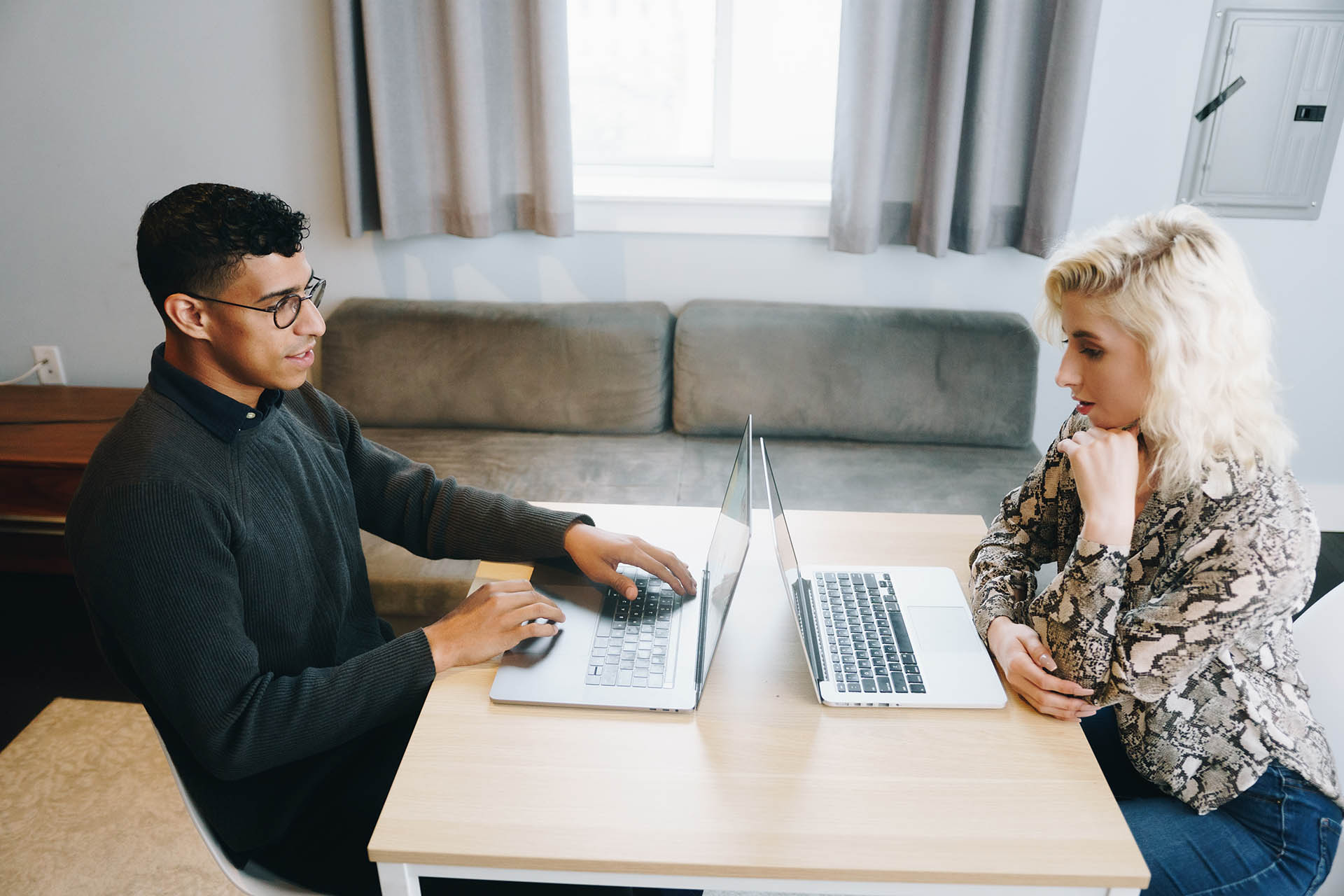 The key to a successful retention strategy is in the data and information that you have gathered. You will need to know who you retained users are, how many you have, how many you could have, what is in place to assist retention, and whether or not these strategies are actually working.
This is where retention software can come in handy. These tools pull together all of the information listed above and more, they compile it, report on it and give insight into what your next steps could be.
Why Referral Program Software Improves Retention
Using referral program software does improve your retention rate. That could be the end of this section but we're fairly sure that you'll want some cold hard facts to back that statement up. Thankfully there are a great number of retention statistics to prove the point.
First of all, why should you focus on retention at all?
A 5% increase in retention rate can increase profits by as much as 95%. (Reichheld & Schefter)
60% of loyal customers purchase more frequently from their preferred companies. (InMoment)
And when focusing on referral program software and retention:
When we consider the different routes that customers are acquired by your business, it turns out that those customers that came to you through referrals are considerably more likely to remain as a retained customer. Why? Because they are already on the journey to becoming a loyal customer before they have even signed up.
A referred customer has already begun to commit to your brand before they have signed up thanks to the fact that your current customer (the referrer) has already begun the persuasion process for you. They've spent some of their social currency, staked their reputation on recommending your business, and that goes a long way in human psychology. It also stands to reason that referred customers are far more likely to participate in referral schemes once they sign up, they've already gone through the process and can see the benefits and incentives. Putting it simply, any company, especially SaaS companies, need a referral program.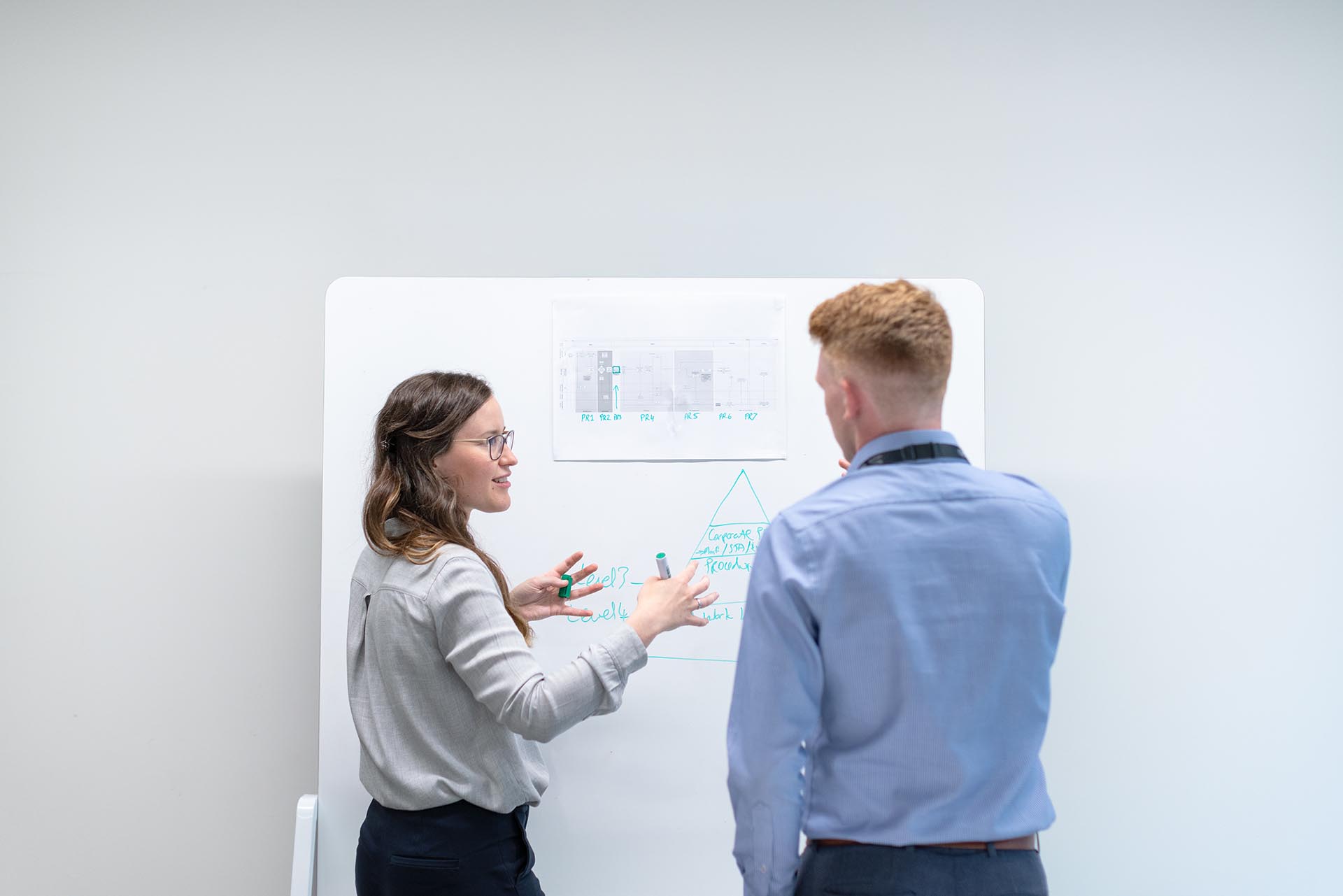 What is often seen as the greatest benefit of customer retention is a direct increase in the lifetime value of each customer. Referral programs naturally increase lifetime value by encouraging participation in the program and also increasing brand engagement overall.
The 7 Types of Customer Retention Software
There isn't one particular type of retention software that you should be using, instead there are a number of different styles of software that each have an impact on retention. Their approaches vary so it's all about finding what works best for you and your specific business, as well as thinking about what will help the most with your customers.
Referral Program Software
We've already alluded to the benefits of referral software and it's arguably one of the most powerful retention software tools that you can have in your arsenal.
Referral program software works by automating your referral marketing and referral programs so that you are, essentially, gathering new customers passively. Your customers are doing that marketing for you. How? You offer an incentive to your current customers to share an offer that you have. Many programs also offer an incentive to those who sign up too. These offers could be free months of subscription, giftcards or even physical gifts.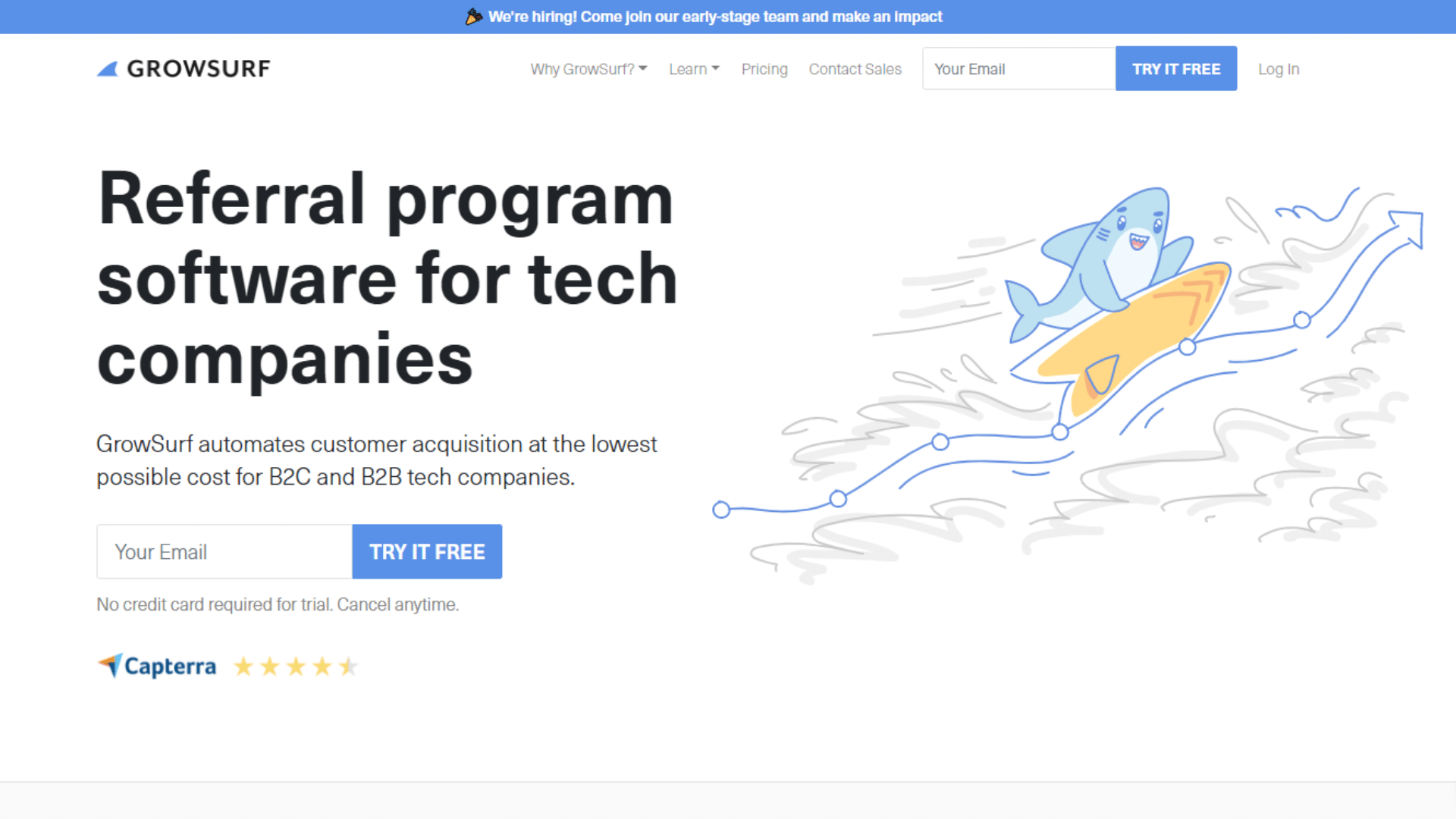 The main issue with referral programs is that they can create a whole lot of administrative work for you and your team to complete. Referrals need to be verified, links shared, customers reminded to participate, and that's just the start. Referral software takes most of that work off your shoulders and automates almost all of it.
Growsurf is a great example of a referral software tool that makes life easier for you and makes the growth of your business accelerate incredibly quickly. A software such as that offered by GrowSurf will allow you to:
Easily access a dashboard with all of your referral data
Embed elements of the software straight into your website
Automate the fulfilment of any rewards that you might offer
Automate email communication to all participants
View detailed analytics
Access excellent customer support
Access a managed version of the software if you see fit
Request a demo of GrowSurf
Set up your referral marketing program with software that lowers your customer acquisition cost and saves you gobs of time.
CRM (Customer Relationship Management)
A CRM or customer relationship management tool allows you to gather information about all your customers in one convenient place. This might sound fairly standard practice but by taking the steps to streamline your data management you're almost guaranteed to create a more streamlined customer experience and process.
Many CRMs include data on not only your customers but also your marketing efforts, sales processes, customer support and even details on customer satisfaction. The metrics that all of this data provides means that you're able to easily spot trends and issues as they are rising. You're able to act quickly and then you can work to keep customers satisfied. Satisfied customers who feel valued are far more likely to become loyal, retained customers.
CRMs such as HubSpot allow you to also create a hyper tailored marketing experience for your customers. The level of personalization allows customers to feel completely engaged with your brand, build trust and therefore improves retention. This is just the start of the potential opportunities that a CRM can provide regarding customer retention, there are considerably more that are worth exploring.
Alongside the giant HubSpot, other CRMs that are worth investigating include:
Gamification
Gamification works by adding the features of games into your service or software so that people get the same feeling as they would by just playing. The tactic is used to improve the customer experience throughout the buying process and also once they are a customer themselves.
Typically customers complete tasks and actions to unlock different features or levels. They might unlock certain achievements or rewards at different levels. The core component is to make it enjoyable for them to do. Brands tend to add gamification by including features such as quizzes, badges (that they can show off online), leaderboards and more.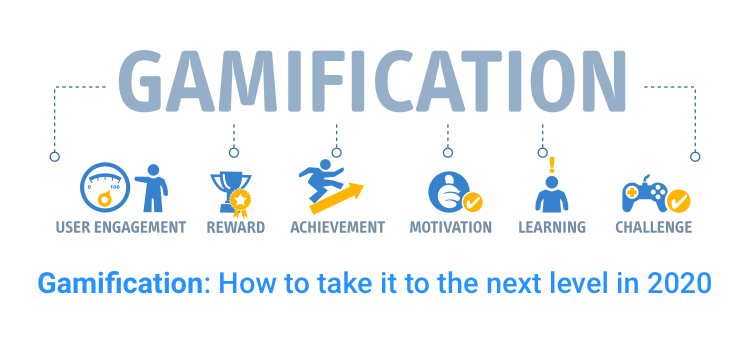 Image source: Agile CRM
The best gamification tactics work when paired with other tools such as customer retention, referral programs or loyalty programs. The gamification system increases participation rates in these tools and overall, increases your customer retention.
Gamification software options include:
Marketing Personalization
Everyone wants to feel like brands are talking directly to them, no one wants to feel like just another customer in a huge pile of others. People, naturally, want a personalized experience throughout their customer journey from consideration all the way to long term loyalty.
Most personalization can be automated once you have collected the core data that is required. You'll need to keep that data somewhere central such as in a CRM. Almost everything can then be personalized including;
Dropping their name into marketing materials (especially emails)
Focus marketing depending on what items or services they have purchased before (one customer might be interested in another product whilst another might not be)
Share knowledge and articles based on their activity and/or current subscriptions
There are many other options, but adding the personal touch goes a long way for many customers. Plus there's research to back it up. Customers are, for instance, far more likely to click through into an email if the subject line includes a personalized message. It doesn't even have to include their name (but it helps) it could be as simple as, "Hey, how's that (insert purchase here) working out for you?"
Personalization tools are often incorporated into CRM systems such as HubSpot but are also offered by:
Customer Advocacy Software
Turning your best customers into brand advocates or brand ambassadors is a great way to increase customer engagement and customer retention. Using customer advocacy tools to do so allows you to automate some of the process, track your best advocates and also offer rewards for those who actively promote your products and services.
There's considerable overlap between customer advocacy software and referral marketing software, such as GrowSurf. Both tools aim to leverage your already loyal customer base to bring new customers to your organization.
Customer advocacy works because of social proof. When people see and hear other people talking positively about a product, service, place, event, anything, they tend to gravitate towards it. They don't want to miss out on it. The feeling increases even more when these sentiments are heard from our nearest and dearest.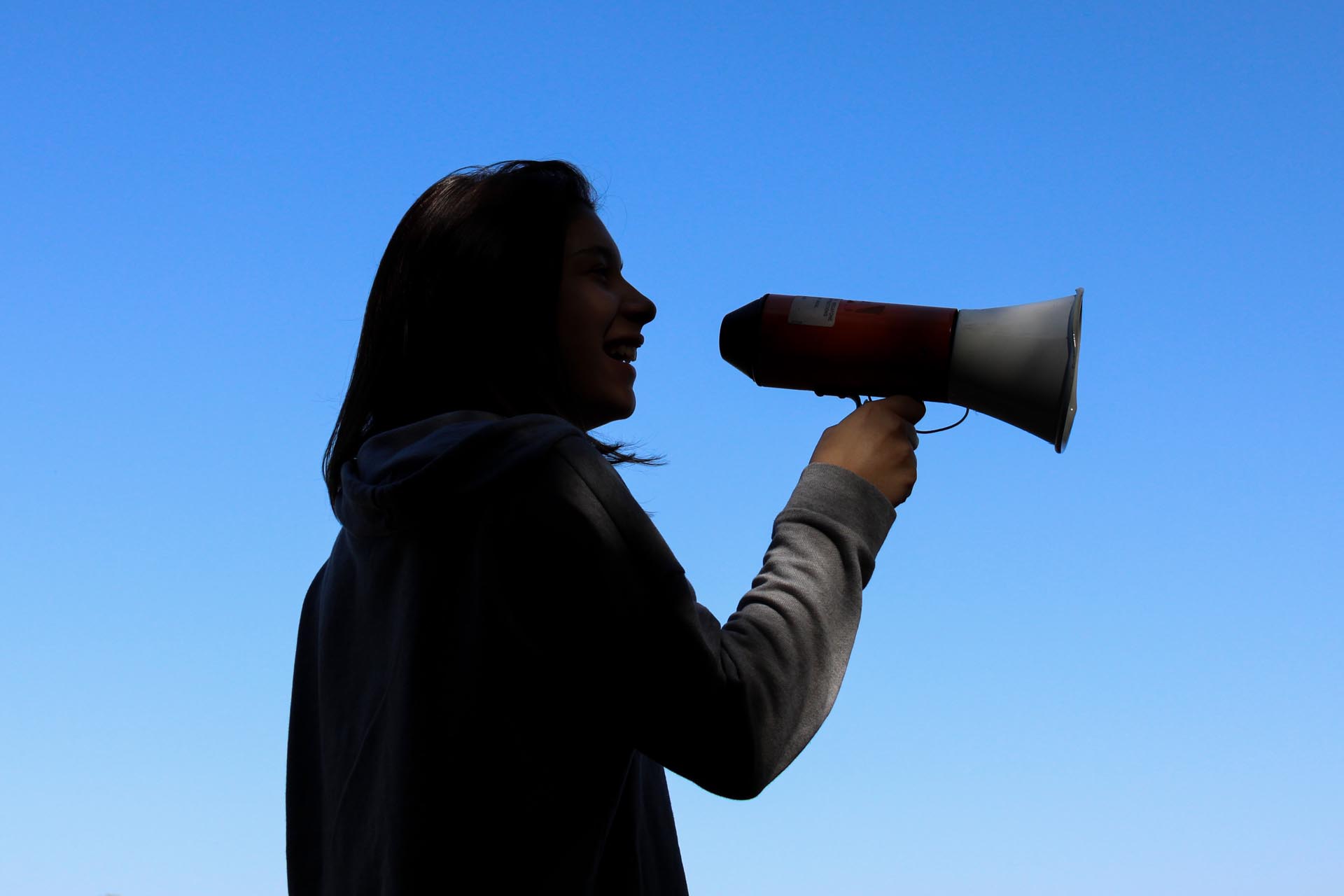 The best customer advocacy software programs will work alongside customer support programs, and an already well implemented customer care program. If the customer has already gone through a positive overall experience they are far more likely to participate as a brand advocate.
Examples of great customer advocate software include:
Customer Service and Support Software
Looking after your customers should be a top priority, especially for those offering SaaS that is integral to the running of customers' businesses. If something goes wrong they'll want your support and they'll want it quickly. Customer service and support software can help you streamline this process and help your team deliver results.
Some features you might want to consider when comparing this particular type of retention software include; helpdesk automation, chatbots, knowledge bases, feedback tools and customised reports for customer accounts. The best will allow your human support team to build a relationship with your customers over time. Each of these features will foster a friendly and welcoming customer experience, meaning they're far more likely to become retained customers.
Examples of customer service and support software include:
Customer Feedback Software
Giving your customers the power to have their voice heard goes a long way towards fostering positive long term customer relationships. When they have a platform where they can leave feedback, share their opinions and general talk about the software that they are using they'll feel valued and are more likely to want to stick with you in the future.
There are tools which will help you collate mass feedback in the form of customer satisfaction surveys, but there are also engagement tools which will help you listen to customer opinions and feedback. The best customer satisfaction survey tools will collate the data and provide reports with metrics that you can track, evaluate and adapt based on results.
Examples include:
Key Takeaways
There are many different tools available to assist your business with customer retention, the best way to maximize their results is to work with a combination of them so that all of your requirements are met. Or you might get lucky and find one which does everything that you're looking for.
The best way to engage your customers over a long period of time is to have a referral program in place.
Look to support your customer at every stage of their journey.
Look to embed personalization whenever possible.
Subscribe to GrowSurf
Get our weekly newsletter for our latest referral marketing guides.
Error subscribing! Please try again.