How to Design Landing Pages That Convert
Your landing page will often serve as the face of your brand. Landing pages introduce your site visitors to the products and services that you're offering, so it's important to design them with conversions in mind.
That said, one of the best ways to get the most of your landing pages is to explain what problems you can solve. That way, you can compel your site visitors to take action.
What's a Landing Page? 
In a nutshell, a landing is a standalone page that's tailored to generate high-quality leads.
To achieve this, you need to have micro-conversions on your landing page. This includes filling up forms, signing up for a free trial, showing interest in a product or service, and so on.
Marketers will often send warm leads to the landing page. "Warm leads" are site visitors who are interested in what you offer, but they need more information to push through.
Users might also come from PPC (pay-per-click) advertising on social media or an email list. Conversion rates vary by industry, but also by the objectives a company is trying to tackle. For example, a free signup will have higher conversion rates than conversions with longer sales cycles like earning a paying enterprise client.
In this post, we'll walk you through practical ways on how you can design a high-converting landing page.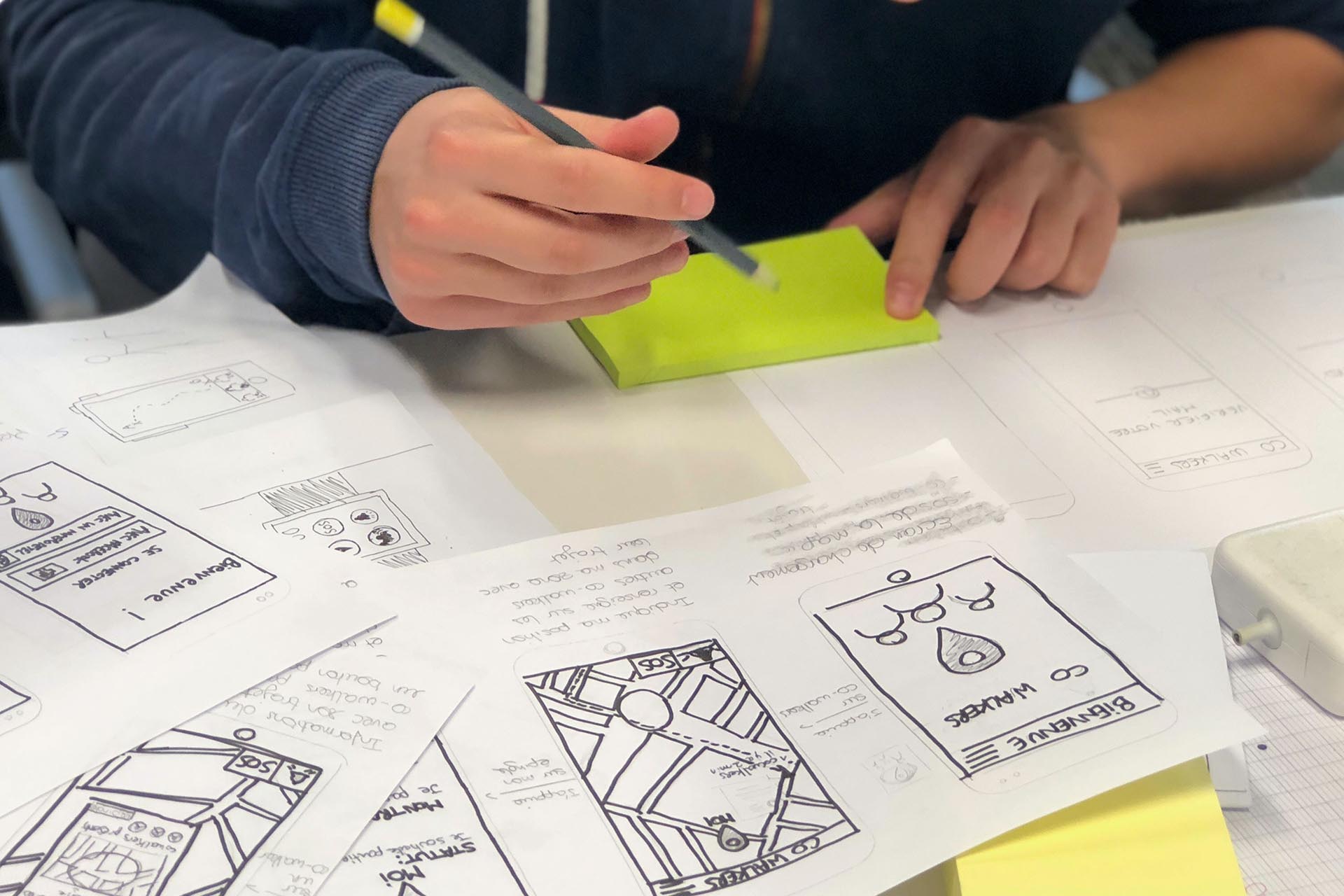 1. Write an A+ Headline
Do you know that for every ten people who'll visit your landing page, approximately seven of them will bounce off the page?
If you want to keep those numbers low, your visitors need to understand what's in it for them within just a couple of seconds of arriving on your page.
Chances are, your headline will be the first thing that they will come across. Hence, it should communicate in a precise way the value of your landing page, as well as your offer.
2. Choose the Right Hero Shot
Have you ever been to a website that had zero visuals on their homepage? Selecting a hero image that represents what you do and invokes emotion will go a long way, especially when it comes to increasing CR.
Therefore, you need a primary image that will impress your site visitors while explaining the purpose of the landing page at the same time.
Your image isn't meant to be a bystander on the page. Instead, it should be taking center stage. The primary purpose of the hero image is to tell a story or start giving your audience a particular feeling. Emotional marketing is slowly taking center stage in the realm of digital strategy, since making someone feel a certain way can have a boundless impact on brand positioning.
In the same way, the image should also convey what your words are unable to. You can use other photos as well. Just make sure that they don't look cluttered.
3. Write Compelling Copy
You may spend a lot of time crafting the perfect headline and the hero image that goes with it. However, there's still room to fall flat with the words that are selling your call to action.
Ideally, your copy should be clear, concise, and guide the visitor in a way that will compel them to take action. Excellent copy will also speak with users directly, using words like "you" or "your," making them feel more engaged. Writing conversationally allows your website visitors to connect with you on a personal level before ever striking up an actual conversation.
Copywriting means having a conversation with your reader on the page.

🧵 How to Write Conversational Copy

— Chris Tweten 🍁 (@ctwtn) July 8, 2021
4. Draw Attention to Your CTA
Your landing page's call-to-action (CTA) is the actionable language that will usually propel people to take action. Your CTA can be filling out an online form, signing up, and downloading whatever freebie you offer.
Ideally, your CTA will describe the rewards that your customers can get from you and push them to go through the sign-up process. Usually, using words like "Earning Rewards" or "Register" is enough to let them go down the referral funnel.
CTAs can often be shown in buttons with contrasting colors popping off the page and capturing your customers' attention.
eCommerce developers will often recommend placing the CTA above the fold. That's because you want to get maximum exposure, which prevents customers from leaving your page before they can even see your offer.
Subscribe to GrowSurf
Get our weekly newsletter for our latest referral marketing guides.
Error subscribing! Please try again.
5. Leverage Social Proof
If your company is thriving and people love your product, what's the point of hiding it? When you share social proof on your landing page, it helps to quickly build credibility in the readers' mind.
When they see a large amount of engagement, prospective brand ambassadors are more likely to realize that your referral rewards are valuable.
For instance, if your landing page visitors see that thousands have already signed up previously, they're more likely to sign up as well.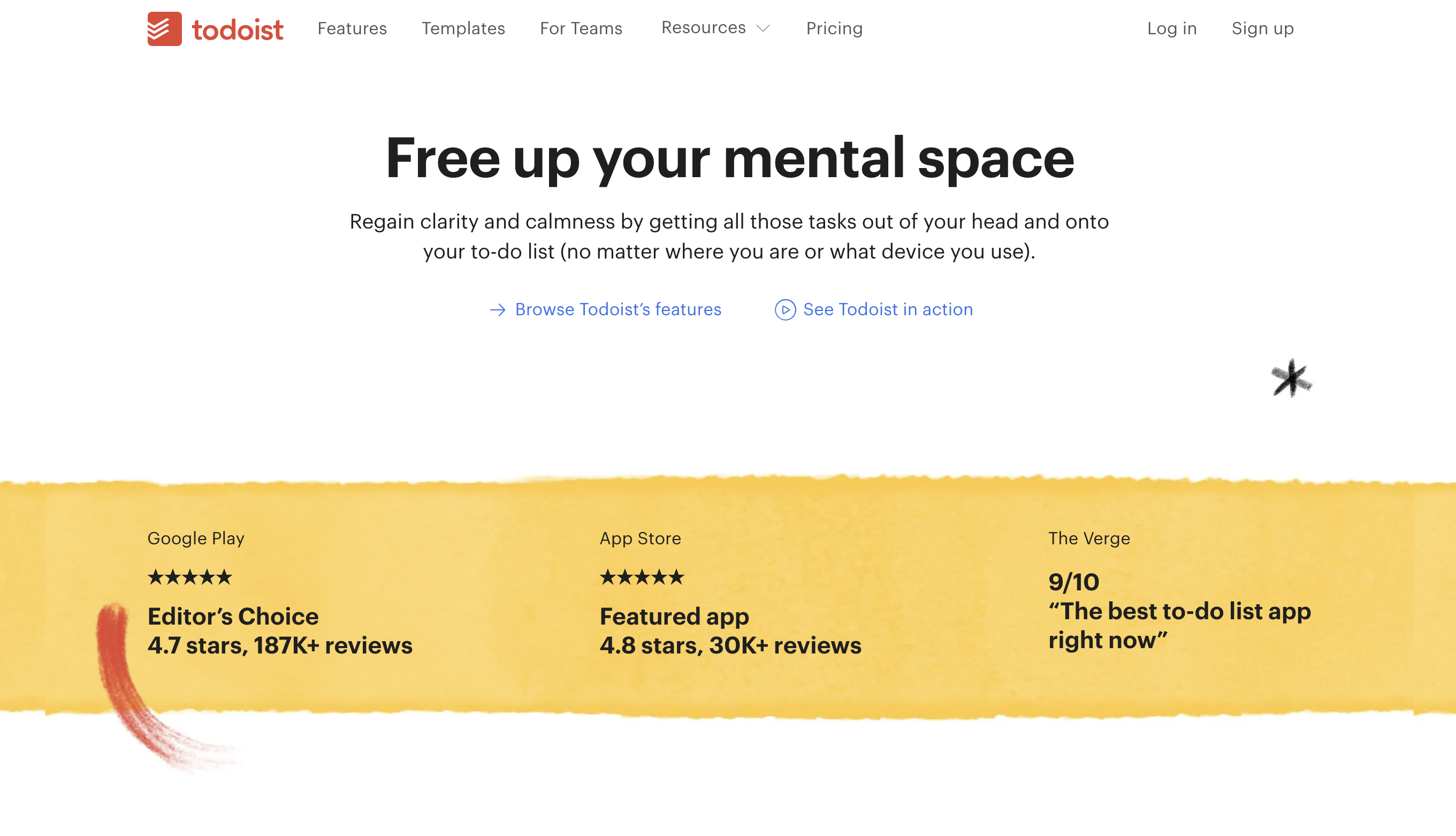 If 10 million people read Harry Potter, the wisdom of the crowd dictates you're more likely to as well.

Why?

Because social proof is a powerful driver of influence.

💸 Here's 10 ways you can use #SocialProof to increase conversions 👇

— Chris Tweten 🍁 (@ctwtn) June 15, 2021
6. Create a Straightforward Lead Form
Although you might get as much information as possible from your leads, conversions will still depend on several factors. This includes how acquainted these people are with you, where they currently are in the buyer's journey, and how much they trust you.
Asking for their name and email in exchange for downloadable content can be more than enough to get new leads.
7. Hide Your Navigation Links
Remember that the main objective of your landing page is to convert those visitors into leads.
Any competing links, including internal links to other pages on your site, usually distracts them from achieving that goal.
Make sure that you take any kinds of links on your page that draw the attention of your visitors to your CTA.
8. Optimize for Mobile
Just like any other page on your site, your landing page should be responsive enough so that it will cater to every type of viewing experience.
You don't want your form to fail on mobile. You should provide your visitors plenty of opportunities to convert.
9. Design a Thank You page
Finally, it would help if you designed a thank you page that you can send to your leads after they're done filling up your form.
You can display the thank you message on the same page or remove it altogether- but there are plenty of reasons why this is usually not the best option.
Over to You
The key to a landing page that converts is simple: Providing as much enticing information as you can.
But that does not mean you should make promises to your leads that you cannot fulfill. It is best to talk about their pain points and how your products or services can benefit them.
Meanwhile, it should be compelling enough that they would be willing to convert. This could mean requesting a free service quote, technical demo, or consultation.
Hopefully, you can use these handy landing page design tips to build the right landing page for your brand.
Subscribe to GrowSurf
Get our weekly newsletter for our latest referral marketing guides.
Error subscribing! Please try again.