Why You Need Referral Marketing 
The digital revolution has made starting and operating a company less complicated than ever before, but it comes with a cost: increased competition.
If you want to stand out from the opposition, referrals or introductions are not only helpful but often required. Customers actively seek them out—they can be the key variance between two otherwise similar commodities.
What's The Best Referral Strategy?
There is no "correct" method for requesting referrals.
All companies have unique requirements and conditions that might need adjustment as your objectives evolve. Referrals convert your satisfied consumers into powerful advocates. If they're delighted with your product, service, and the return-on-investment they're receiving, their first-hand experience is compelling evidence to be used to influence others.
The most beneficial approach is to figure out your company's interests, current objectives, how you want to meet them, who the most qualified customers are to provide referrals and get in touch with them!
Not sure how to get started?
Here are 10 tips for optimizing your referral program and increasing the quality of leads delivered by it.
The 10 Best Referral Marketing Strategies
Be Specific About Who You're Trying to Reach 
The most common blunder made by companies when requesting referrals is not being clear about the sorts of introductions they seek. You want qualified leads, so instead of leaving it for the customer to decide who they think is the best fit for your company, guide them by being specific about what your ideal referral looks like.
When you request a referral, provide clear examples of the kinds of clients you're looking to engage with. Provide detailed information such as their current job titles, employers, or industry they work in. Then ask the person to consider who among their contacts might be a good fit for an introduction to your product.
Every business is different and has its own unique USP (unique selling proposition). You must convey this to the person you are requesting a referral from. Once they know what makes your business different, it will be easier for them to come up with referrals that would most likely work well with your services.
Keep it Simple
It can be hard to get people on board with your referral program, especially if they think all referrals are marketing schemes.
If you're looking for an introduction into the network of your friends or clientele, then ask—leave out any language about "referrals" and just say hello!
Asking nicely will activate these happy customers who might help generate leads faster by tapping into their inner circle instead of making generic requests like "Can I have some more names?" Asking for a recommendation is a more personal way to request referrals, so keep the language simple and kindly ask for a good word.
Overcome The Awkwardness
For some people, it can feel awkward to ask for help, especially so from clients they are trying to impress. The only way to get over this anxiety is to ask anyhow. Consider it this way: It's unlikely you'll lose business if you ask for an introduction, but you might lose out on potential  business if you don't ask at all.
Phrase it as a request for help. It's vital to phrase your request for introductions as an ask for assistance, not a favor. People are hard-wired to want to help others—it improves personal and community bonds! Alternatively, if the request doesn't seem genuine or truly needed, people will be less likely to lend a hand.
Equip yourself with a new attitude towards requesting referrals; it's time to push past your aversion to asking for introductions and just do it. The fear of approach is a significant opportunity loss. It's time to overcome the awkwardness and ask for referrals!
Timing (Really) Is Everything
Timing is crucial. Determine when it's appropriate to recruit your inner circle and customers to your referral program, as well as what type of relationship you have with them at that point in time. Depending on the service or product, some companies need to ask for a referral late in the relationship. For others, it could be upon the first sale.
Your current relationship with the person you're requesting a referral from must also be taken into account. Is it at its peak? Is this customer a willing advocate?
This sounds obvious, but you'll want to prepare your referral strategy before asking for referrals. Two common mistakes come with this advice: not setting up your referral program software before asking for referrals and sending out referral requests before it's appropriate.
If you don't have anything to offer, wait until you have something worth leveraging and a fully operational referral program.
Finally, take care when recruiting referrals; if you ask for referrals too soon or too often, it'll start to feel like spam. Instead, think about reaching out over email or chat less frequently but with higher value messages. This way, it won't feel intrusive and will still allow your supporters to know what you're up to without feeling irritated by requests for referrals.
Connect With Your Customers
It should go without saying, strong client relationships are the backbone of any successful company. Even if you work for a large company and cannot meet customers one-on-one, you may develop connections through your digital marketing efforts.
For instance, using email marketing, you may deliver customized messages that emphasize a client's particular preferences and remind them that you know and care about who they are. And, vice versa, share what's going on behind the scenes at your company.
This practice will help customers to feel connected to who you are and what your brand represents. If you can engage with customers on a one-on-one basis, this is even more important. You need to make sure the customer feels heard and treated as an indispensable component of your organization.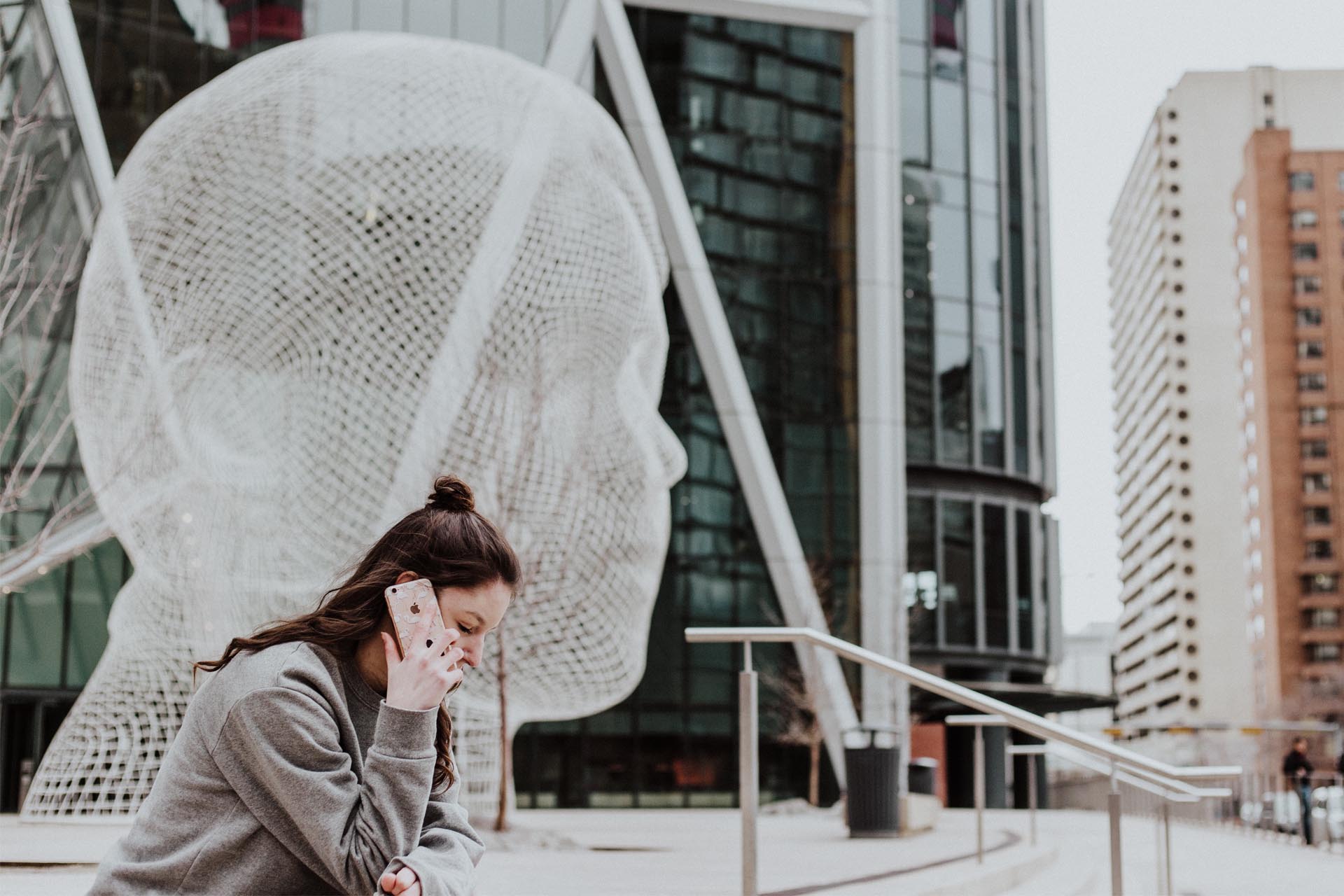 Personalize Incentives
The more personalized the experience for the client, the happier they will be. Personalization demonstrates that you care about customers by remembering information about them, prompting them on something vital and relevant to them, or sending them a well-timed, thoughtful offer.
If you choose to incentivize your referrals, formalizing it will guarantee that you're taking maximum advantage of word-of-mouth marketing.
For example, if you know your customer is an avid golfer, you might send them promo codes for discounts on equipment or invitations to exclusive golf courses in their area. Personalization increases client engagement, resulting in a more enthusiastic customer base likely to promote your business to friends, family, and coworkers.
On a smaller scale, personalization could mean referring to a company's customers as "users" or "clients" to match the kind of language they use in their day to day. This kind of personalization is a staple in account-based marketing.
Exceed Service Expectations 
Unrivaled customer service will generate a buzz around your business. When people have a great experience with the people representing a company, they will likely talk about it to others looking for similar sources.
If you're able to satisfy a customer's demands, that's wonderful.
If you can go above and beyond, that's even better.
You must exceed the expectations of your consumers if you want them to praise your service. This commitment to service is a tried and true method for distinguishing yourself as a leader in your market.
One of the most powerful ways to drive consumer referrals for your company is word-of-mouth and customer loyalty. You can't buy word-of-mouth, but you can provide a superior customer experience and take great care of your clients to develop a loyal relationship.
Initiate Informal Cross Promotion
Help your clients reach their goals not only by offering your service but also, if applicable, by promoting their material on social media, mentioning them in your blog articles, and serving as an essential source for them.
The more those who use your services feel valued as individuals, the greater chances these consumers will share what's happening at your company. Provide customers with a reason to talk about your business with their network.
A personal touch and genuine care go miles in the business world.
The more genuine you are, the higher your chances are of pleasing a client. The way you speak to and support the goals of your clients may make or break their experience. Set up repeatable processes so that all of your consumers are treated equally and establish specific measures for client promotion.
Make The Most Of Your Network
Don't rely entirely on your referral program and your customers to drum up new prospects.
Your clients, business connections, past and present coworkers, family members, friends, acquaintances of friends—get those closest to you involved in your growth efforts. Simply put, the more individuals you include in your search for introductions, the more referrals you'll receive.
When it comes to introductions, don't stick to just one network group. Your current clients are a fantastic source of information, but they're not the only ones out there, and it's up to you to reach beyond.
Show Gratitude
People, of course, want to be appreciated. However, it is especially crucial to recognize those who bring more customers your way. If someone refers you, they are praising you and going out of their way to assist you.
If you can determine who referred you, send them a note of thanks.
You don't have to make any major or extravagant display, but acknowledging their effort and showing gratitude will solidify why they recommended you in the first place. The development of these strong connections will keep you in touch with your target market.
Key Takeaways 
Regardless of where you are in the process of developing your brand, referrals should be a necessary component of your marketing strategy. In the end, recommendations are what drive companies forward. With these takeaways, you can build a more referable business that entices existing consumers to recruit new ones.
Don't feel uncomfortable requesting referrals; there's nothing to lose.
Be specific about what type of recommendations you're asking for.
Have a plan, start with your most loyal advocates then work your way out.
Identify at what point in the customer journey is the most effective time to ask for a referral.
Know your advocates, personalize their incentives.
Aim to exceed expectations on all fronts, give people something to talk about! 
Subscribe to GrowSurf
Get our weekly newsletter for our latest referral marketing guides.
Error subscribing! Please try again.