How PayPal Grew 10% Daily Using Customer Referrals
PayPal is a dependable eCommerce behemoth with a loyal user base of over 361 million users. 87.5% of online buyers use PayPal and the company profited $5.46 billion in net revenue in 2020.
The stats suggest if you're reading this, you're likely a customer of PalPal but did you know much of their success is the result of an expertly strategized referral program? 
Additionally, PayPal was one of the first internet companies to achieve viral growth on a large scale through referral marketing.
The History Of PayPal
In 1998, Peter Thiel and Max Levchin launched a startup called Confinity. The founders conceptualized a low-cost application with almost effortless digital payments for customers and enterprises.
The California-based company identified an under-served market when the internet dominated worldwide: Banking and payment.
In exchange for quick, low-cost payments, the inventors proposed to persuade clients to share their emails, banking, and credit card information.
With transactions amounting to more than $3 billion from 10.2 million individual consumers and 2.6 million commercial customers in three years of operation, Confinity had become a worldwide pioneer in mobile payments. Small firms, online vendors, and customers immediately embraced the technology.
At the start of the new century, Thiel and Levchin had seized an opportunity in the payments market. Until then, no one was focusing exclusively on a digital payment platform between consumers and companies.
In May 2001, the PayPal co-founders dropped the Confinity moniker and changed it to PayPal. In July 2002, after a successful IPO that valued the company at more than $1 billion, PayPal (PYPL-Nasdaq) went public with the sale of new stock. The opening is a success as PayPal stock rockets by over 50% on its first day of trading and closes at $20 per share.
Fun Fact: Without PayPal, there might not be a Tesla or SpaceX.
Elon Musk has previously revealed that his PayPal stock profits, which amounted to $180 million after taxes, were so quickly spent he had to borrow money to pay rent.
However, Elon Musk didn't squander the money on property, pricey automobiles, and luxury vacations, as you might expect. Instead, he used parts of it to establish SpaceX, Tesla, and SolarCity according to Startups.com.
How do they stand now? Here are some current stats on PayPal's success: 
In 2020, PayPal's stock prices more than doubled, bringing its overall market capitalization to over $274 billion.
PayPal's net revenue in the third quarter of 2020 was $5.46 billion, which is a significant increase from the $4.38 billion reported in the same period in 2019.
According to statistics, the third quarter of 2019 saw a 16% year-on-year increase. The business had 295 million consumers in 2018 and surpassed 360 million at the conclusion of 2020.
Given the pandemic's effect on consumer purchasing habits, we're anticipating PayPal will continue on its steady up-tick well into 2022.
So what does a referral program have to do with all this?
PayPal's history is replete with ups and downs, turning and tipping points as a result of their referral marketing strategy.
While the industry standard is between 15 and 45 percent year-on-year growth, the PayPal referral program boosted PayPal's growth by an unbelievable 1,650 percent. PayPal hit 1 million users in only two years after its inception in 1998. In six years, they had reached 100 million. PayPal is presently on track to have 750 million customers by 2025.
The company's co-founder, Peter Thiel, said they decided to employ referral marketing to reach their "crucial mass" of 1 million users because traditional marketing strategies were "too ineffective to justify the cost."
We'll go over the strategic elements involved in PayPal's refer-a-friend program, as well as how you can utilize them to develop your own referral marketing program.
PayPal Referral Bonus Structure
PayPal's major problem was acquiring new consumers. They attempted advertising, and it was too costly. They tried deals with big banks and received only bureaucratic interference.
PayPal needed organic, viral growth. They decided to give people money.
Customers who sign up for their first time will get $10, and those with existing accounts will receive a bonus of $10. Users simply had to register, confirm their email address, and add a valid credit card to start using the service. The money was added to their account, at which point subscribers could transfer the reward to other users, shop online, or withdraw it—it was real cash!
Sales exploded, PayPal spent tens of millions in signup and referral bonuses the first year. The referral program was a success but spending $20 for each new customer wasn't sustainable. The incentives were gradually phased out, first by reducing them to $5, then by adding more verification hoops (like bank account verification) so they became more challenging to get.
Eventually, rewards were eliminated altogether.
PayPal utilized referral marketing to create a buzz, then reexamined their incentives to optimize ROI and lower acquisition costs as their business grew. This strategy is an outstanding illustration of how properly managed referral programs can accelerate growth and revenue.
5 Lessons from PayPal's Refer a Friend Program
PayPal's decision to forego conventional advertising and corporate connections with huge banks was unusual at the time, but it paid off. The audacious move drove them forward and has helped them remain a fintech leader to this day.
Find Your Niche
PayPal concentrated on eBay retailers, who would benefit the most from PayPal's services. With eBay growing in popularity, its many vendors stood to gain by employing PayPal's services.
PayPal's merchants were so pleased with the company's services that, in addition to participating in the referral program, they used PayPal advertising on their store site to market the service further and enhance transaction quality on eBay. PayPal became so popular with eBay customers that the marketplace discontinued its proprietary payment service and acquired PayPal for $1M in 2002.
PayPal solved a problem for the eBay sellers.
The niche was enthusiastic about advertising for the brand and wanted to see the application develop. PayPal converted its target audience into loyal advocates cheering for their success.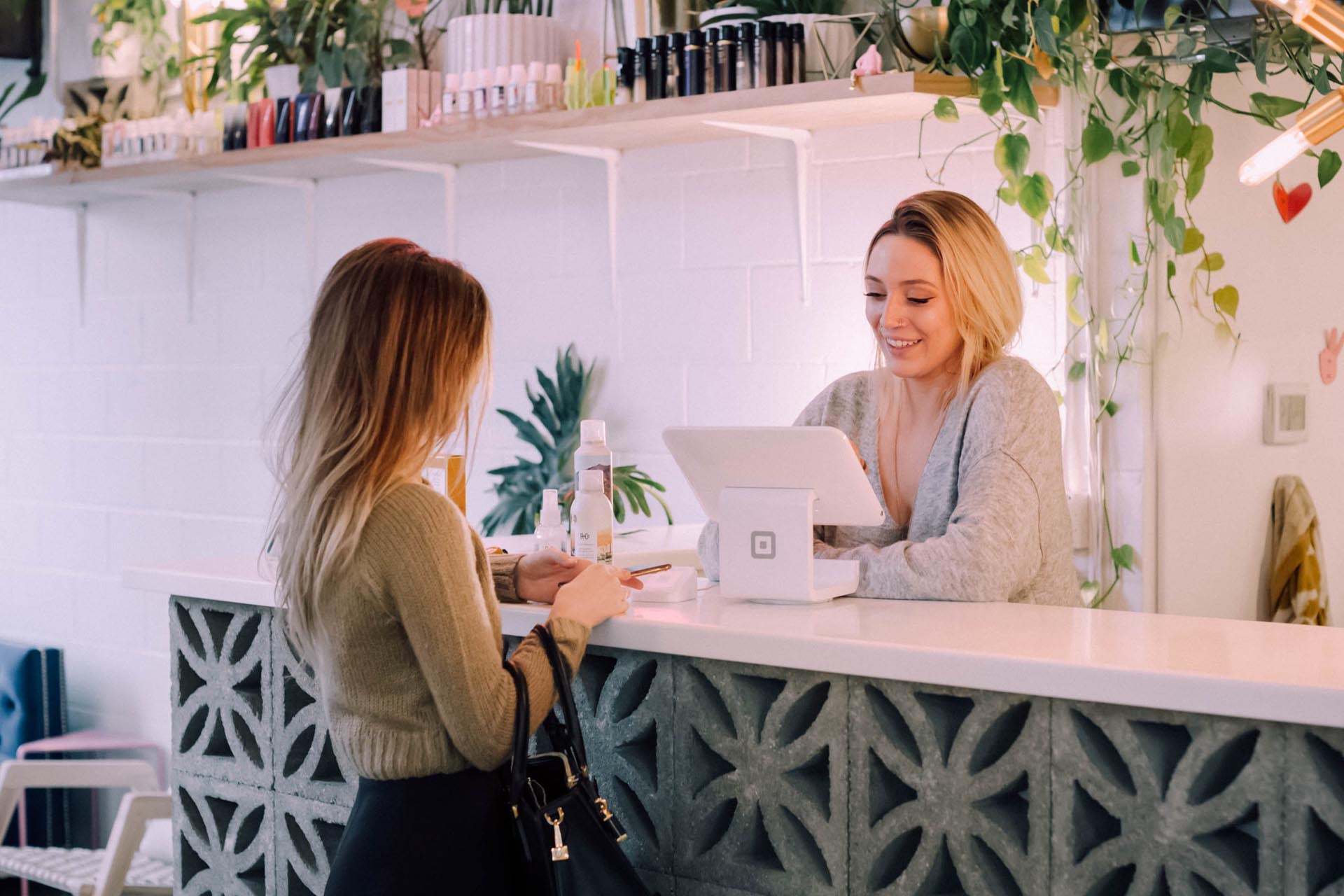 Choose Sustainable Incentives
PayPal's decision to provide monetary incentives had additional strategic value because it reinforced its service: simple money transfers.
Consumers were excited by the incentives that complemented PayPal's purpose and demonstrated its effortless use. The PayPal refer-a-friend program gave consumers incentives that were relevant to the company's mission.
While financial incentives may make sense in virtually every sector, there are disadvantages to employing them in a referral marketing campaign. When you pay people to be your clients, the cost structure grows exponentially.
Generally speaking, consumers want to support companies creating revolutionary solutions, not ones that promote discounts to increase their earnings. However, balancing CAC and customer expectations can present a dilemma for some companies. The best way to increase your company's ROI on your referral program is to reevaluate rewards frequently. Rewards should promote sustainable growth at every stage while still concentrating on customer experience.
Are Your Rewards Worth It?
Although consumers will often recommend an exceptional product to their friends without incentives, it's conceivable that some incentives may be so low that they're insulting or perhaps just boring.
What was intended as a display of goodwill could leave consumers with the impression that the company is cheap, or in some cases, dishonest or deceptive if the reward offers little to no value.
How many times have you opted out of providing your email for 10% off?
Rewards should be proportional to the cost of a product.
Offering 5$ off a $1500 sofa isn't the same as offering 5$ off a 20$ pizza.
Consider Double-Sided Rewards
Double-sided reward campaigns focus on the idea of consumers receiving a benefit themselves and also extending one to their friends and family. This messaging is particularly effective during the holidays when people are in a giving mood, think Thanksgiving and Christmas.
Double-sided rewards are a more rapid approach to encourage new customers to utilize your product or service because they're given an incentive that makes purchasing seem more enticing. Providing them with a discount or promo code means they'll spend less money upfront—this stimulates buying decisions and increases value in your product.
PayPal benefited handsomely from the introduction of rewards, which helped them to continue to provide cash flow for their incentives. The more people who signed up for PayPal services, the more money PayPal made from transaction fees.
Identify your Influencers
User-generated content (UGC) on social media platforms such as Instagram and TikTok is today's backbone of influencer marketing. As mentioned earlier, Because of PayPal's popularity, many eBay sellers had no problem advertising directly on their own websites to drive web traffic and increase sales.
People trusted recommendations from others on the eBay community, so PayPal was regarded as more trustworthy. As a result, interest spread quickly as a result of this strategy's effectiveness. PayPal's early-2000's version of influencer marketing was having these passionate brand advocates market the company directly to their target audience.
71% of customers are more likely to buy goods after getting a recommendation from a friend on social media. As a result, since 2016, the number of business partnerships with micro-influencers has risen 300 percent. User-generated content in your referral marketing campaign helps enhance your brand's credibility because the recommendation comes from individuals who are already recognized and trusted by customers.
By asking users to create videos, articles, or web reviews for a chance to be showcased on your website and in your referral program content, you can also improve the quality of good UGC about your brand.
The definition of an influencer is a little bit vague. Not all people who follow your brand would likely meet the description. Yet, uploading creative content from users who love your brand still boosts authenticity and makes those customers feel appreciated and recognized.
Key Takeaways 
Referral rewards programs can have a tremendous impact on the growth of any company regardless of its sector or product. It's hard to imagine PayPal's success without assistance from a well-regulated referral program.
Like PayPal, you can create a strong incentive for early adopters to spread the word about your company. Focus on growing brand loyalty through smart targeting and creative perks that provide added value to the consumer experience.
It's almost natural for startups to report losses in their infancy. Many early-stage start-ups have devoted a significant amount of effort and money developing an out-of-balance, ineffective referral program, and reward systems. Referrals aren't some sort of sorcery. You need customers to generate customers, and you need to have a product that people want to talk about.
Remember, referral reward programs are a highly efficient and cost-effective growth channel but they can also be costly if not properly managed. PayPal paid $60–70 million in referral rewards before generating any income. While the program was ultimately a success, this situation is avoidable with regular analysis of growth and acquisition costs, don't saddle your business into oblivion; sloppy cash incentives in the name of referrals can sink your ship.
If you're looking for more advice on how not to operate your referral rewards program, check out this cautionary tale on How Blue Aprons Referral Program Ate Them Alive.
Subscribe to GrowSurf
Get our weekly newsletter for our latest referral marketing guides.
Error subscribing! Please try again.