Referral Program Mistakes to Avoid
Referral programs can deliver a lot of new business and encourage loyal customers to get more involved with your products and services if you want to gain an edge over your competitors. Referral programs have become an integral part of the overall customer experience. The success of a referral marketing effort is contingent on having a customer base that is enthusiastic about supporting your business.
It's shown that referred clients are 16% more profitable than other customers. That's a significant amount of revenue lost if your referral marketing strategy isn't working. It's essential to learn common referral program mistakes and how to stop these situations from happening. Failing to maintain a referral program can lead to the loss of existing customers and a decline in new business, directly impacting revenue.
To build a successful referral program, you should always keep your brand's mission in mind. Referral programs should work hand-in-hand with your other marketing strategies, not against them.
If you've already launched your referral program and it isn't bringing in the results you expected, we are here to help you identify why with this list of common mistakes made in referral marketing.
The 8 Most Common Reasons Referral Programs Fail
Lack of Trust
If your consumers don't trust you, they won't refer you to their social circle. Furthermore, customers won't be willing to refer you if they aren't excited about your offerings. This means that referral programs can fail if there's a disconnect between your business values and your customers'.
How you talk about the referral program is almost as important as what you offer your customers. Referral programs generally have language asking people to "spread the word" or spread some form of information.  
When this language doesn't align with your company's brand identity, it puts you at risk of appearing untrustworthy. Maintain trust in your audience by ensuring your referral program messaging harmonizes with what your clients already expect from your company.
Referral program messaging can also be important in building brand identity and providing promotional offers that resonate with customers without looking like spam. If your message only focuses on referrals, then you're missing out on an opportunity to provide something valuable to your clients. Referral programs are much more than just asking for referrals; they can also identify the most in-demand products and services. Referral programs give you a chance to react quickly to consumer trends and needs, making your customers feel valued and more willing to participate in your program.
Lack of Promotion
If your consumers don't know about your referral program, they can't participate. Many businesses utilize email campaigns to inform and request referrals. Make sure that your referral program is visible to satisfied customers.
Remember that having a referral program isn't enough to ensure its success. You may want to consider cross-promoting with other brands or stepping up your social media marketing efforts so more people are aware of your referral plan.
Once you've effectively promoted your program, don't just ask for referrals and then forget about them. Make sure your marketing team is following up on successful referrals with timely thank yous or additional incentives. Use referral management software to keep track of the customers who have been referred so that you can follow up and engage appropriately.
Insufficient Staff Education
The quality of your referral program can be significantly improved by making sure that all representatives, not just those on the front lines of your customer service team, know about it.  Everyone in your company should be aware of the referral program, and your customer-facing staff should be able to explain it thoroughly to consumers.
Employees need top-notch education on how your referral program works. It's a good idea to evaluate your organization's understanding of your program. If any weak links exist, prioritize employee education of your referral program. Inadequate staff education is one reason many initiatives fail; however success comes with effectively communicating how vital these programs are to the overall success of a company.
Additionally, a focus on employee education and awareness will create an opportunity to receive feedback about your program. You need to make something so good that people can't help but rave about it on every platform they use—if your employees don't believe in your incentives or get excited, why would anyone else?
Targeting the Wrong Customers
If you don't know and understand your market, you will not lead them to support you. It is the same for your referral program. You need to know who you are targeting before you begin to develop your referral strategy. Your target market is not everyone. Instead, you are looking for the people most likely to be interested in your product or service. If you don't know who they are, you can't give them what they want.
You want a list of advocates, not just customers. These are people who will go out of their way to promote your brand and should be rewarded for it. So, how do you find them? You have likely already identified some common characteristics with these people. If you can't find a segment of your customer base highly receptive to the idea of promoting you, it's time to rethink your strategy before diving into referral marketing.
A referral program for brands that have failed to connect with customers will be challenging to manage. You need to ensure the pool of potential referral sources is genuinely eager to share your products.
Poorly Designed Referral Incentives
Incentives for referring new customers might be a cash bonus, account credit, discounts, coupons, gift cards, or anything tangible. When appropriately implemented, referrals will provide a longer-lasting RO I than other marketing methods. Referral programs build trust with the referred party—making your company's growth easier, which is excellent. However, if the incentives given upon referring customers are low value or unusable, it will eliminate any influence.
Referrers and receivers need the referral incentive to be worth their while.

If customers receive greater value with a reward, this will encourage customers to share your company with others. You need to be flexible with your referral program; it helps to test out different strategies, messaging, bonuses. After giving your program time to get acclimated, experiment and test other options if it's still not where you'd like it to be.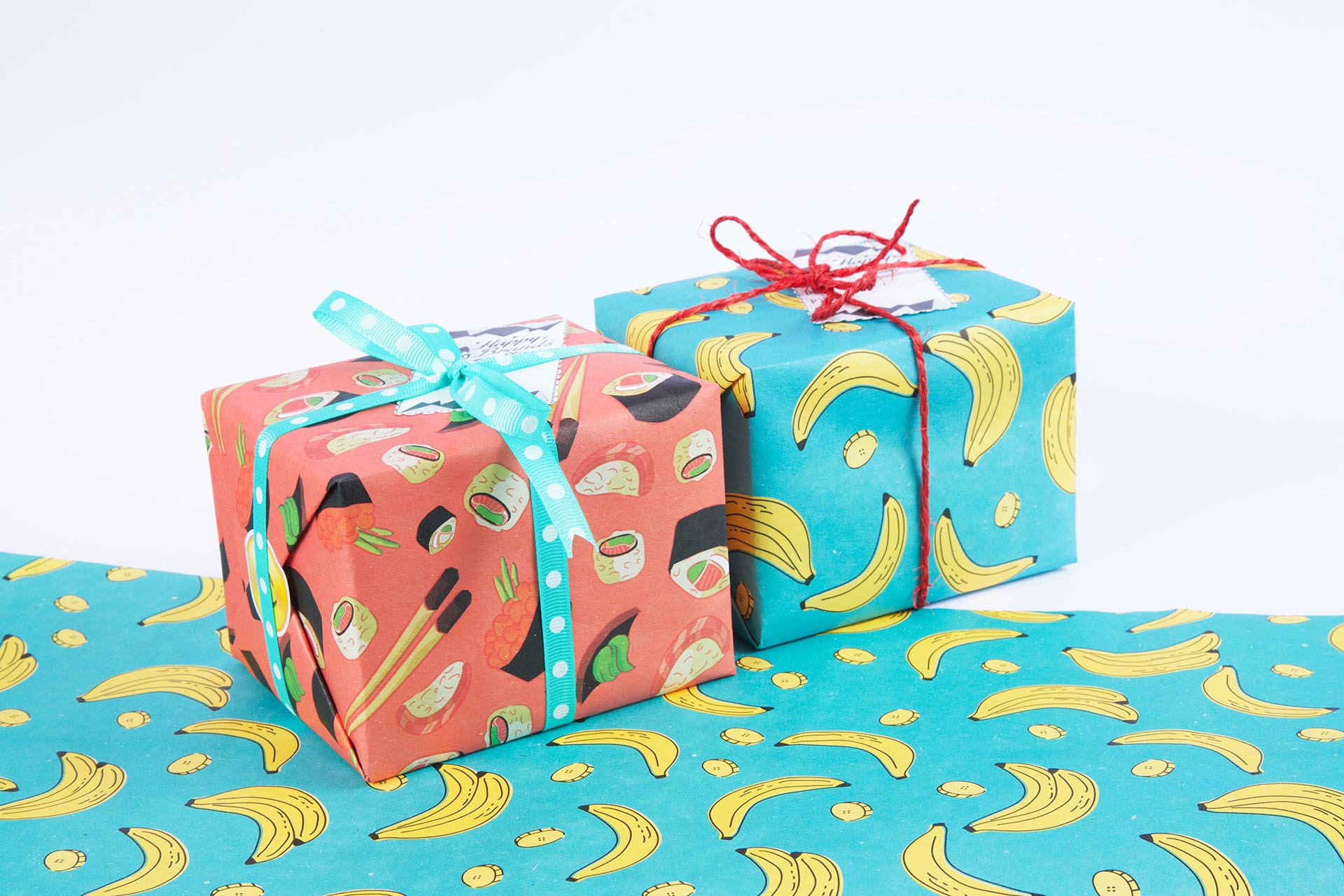 A little A/B testing may go a long way in these cases. Whether you're testing out incentives or aspects of the overall user experience, focus on what works best for you. Don't stop after just one test.
According to a study published by the University of Chicago, non-cash incentives are 24% more successful than alternative rewards. That being said, cash has been shown to outperform non-cash incentives in other studies.
The PayPal cash incentive program was one of the most successful referral programs in history. Why? Because PayPal is in the money business, it made sense for the brand to have a cash referral system.
It's essential to understand who your audience is and what they will find most valuable.
Your Referral Program isn't Easy to Use
The customer journey needs to be streamlined and easy, with no hoops to jump through. Prospects are more inclined to participate in referral programs if they can receive the reward without making too much effort. They don't want the hassle of filling out long forms or navigating complicated referral links, so make it easy on them!
By adding these additional barriers, you might lose referrals from existing customers, even if they are entirely satisfied with your product or service. People won't make time to fill out forms or share offers if it isn't worth their while, so ask yourself whether you are making things too complicated for your advocates.
Simplifying the signup process helps, as does limiting required form fields. That ease of use should extend to your brand continuity as well. The look and feel of every referral program should be seamless and work in synergy with other brand advertising and marketing programs. If you send your client to another platform with different branding, they could get confused, resulting in a missed opportunity for you.
Have someone in your network who isn't a client go through your program to see if it passes the simplicity test. Ask for this person's unbiased assistance in locating program bottlenecks that might be preventing them from generating referrals.
Not Using Referral Program Software
If you're not already using referral marketing software, a referral program may seem like a lot to manage and difficult to track for your marketing team. The good news is that referral software can take care of much of the administrative work.
Referral software automates the entire process from beginning to end by simplifying promoting your campaign, sending emails and rewards, and customizing the look and feel of your campaigns to match your company branding. If you are having difficulty streamlining your referral program and customer journey, GrowSurf is here to help! 
When it comes to running a successful referral program, there are many benefits of using software. Not only will an automated system free up time for your team to focus on other tasks, but software can also track user activity and provide you with analytics on how your customers convert, what they purchase or recommend for their friends. You may also use purchase behavior data to determine the ideal time and methods to engage with your consumers and maintain contact.
Referral software is the easiest way to get complete visibility on how your program is performing and optimize your strategy for success.
Your Program Isn't In Line With Your Customer Journey
Your brand referral program should be simple to discover and visible throughout the customer journey. But promoting it isn't enough; it also needs to be in the right place and presented at the right time. There is no one-size-fits-all in referral marketing.
Your referral program, like all marketing, should be planned and targeted to your distinct user journey. For instance, delivering referral offers at the point of sale to add value to a product might work notably for e-commerce, but it might not be the same for subscription-based services. With subscriptions, the best results may be achieved when you offer your customers enough time to try out the service before inviting them to refer. Giving your customer a positive experience is one of the most effective ways to ensure they become advocates for your brand. This way, instead of focusing on incentives, you can build trust and be recognized as an industry leader who provides value to their users.
The best referral marketing strategies come with rewards that are authentic, personalized, social, and suitable for the stage in which the user is at in their journey. As you figure out what works best for your brand, don't forget to include all critical touchpoints. Keep track of referrers who take action, remind those who don't, and communicate with them when their friends redeem referrals.
Key Takeaways 
Referral programs are one of the most exciting trends in digital marketing. Not all are created equal, but they have the potential to help your business succeed. Sometimes, companies believe that creating a referral program will result in hundreds of new consumers immediately.  It might take some time for a referral program to catch on. Keep at it. It may take months for a program to develop, but it is well worth the wait.
When done correctly, referral marketing can quickly result in more targeted and qualified leads. There are, however, several moving components in place when it comes to implementing and operating a referral marketing program, which means there's also the potential for failure.
Let's recap how to avoid these pitfalls:
Use referral marketing software to automate your program.
Choose incentives that are relevant and attractive to your advocates.
Ensure your referral program is easy to use and reflects your brand.
Subscribe to GrowSurf
Get our weekly newsletter for our latest referral marketing guides.
Error subscribing! Please try again.