It seems like everyone is creating software as a service nowadays, and with so much competition, how can you achieve the growth you are after?
There are plenty of things you can do to set your company up for success and make your SaaS business grow. When you are first starting out, doing things right is important for continued growth.
While you could spend endless hours and resources trying out every possible growth hack and spend a lot of time perfecting your strategy, there are some well-tested methods to actually increase revenue—the foundation for any successful ongoing business.
Here are 15 surefire ways to effective growth for SaaS companies.
Let's dive in!
Tactic 1: Connect With Your Users
You need to connect with the users in your target audience. Find out what they're interested in, how they use their preferred software, and what other products or services they might be using. If you already have some customers, ask them for feedback on your product to find out exactly what improvements would encourage them to stick with it longer.
Do this by:
forming customer advisory boards
creating a dedicated section on your website for user feedback and testimonials
collaborating with relevant influencers to amplify the effects of growth hacking
Tactic 2: Create an Upsell, Not a Downsell
This refers to the ability to generate additional revenue from your current users without annoying them or making them leave your app as a result. People don't mind spending money on things they already enjoy. It makes sense to encourage those who use the free version of your product to upgrade to a premium version by offering unique features they can't find anywhere else.
Do this by:
improving the version your customers already use, not creating a new one
offering special features and discounts for an upgraded version of the product
allowing users to use your product without paying through trial periods or by referrals
Tactic 3: Increase Retention
To increase retention, you need to find out the reasons why users aren't sticking around and eliminate them. It might be cybersecurity issues with your software, or something UX-related. The best way to do this is by talking to your customers. Ask them what would make them continue with their subscription or consider upgrading. This tactic is one of the most important if you want to make the most out of your investment in a SaaS app. Your customers should always feel like they're receiving a bang for their buck.
Do this by:
introducing transparent pricing plans where users can see exactly what they're paying for and the cost breakdown
running detailed surveys to find out what would encourage your users to stick around longer
incentivizing referrals with discounts for future sign-ups
Request a demo of GrowSurf
Set up your referral marketing program with software that lowers your customer acquisition cost and saves you gobs of time.
Tactic 4: Offer Value at Every Point of the User Journey
The customer journey is about thinking beyond your product. If your SaaS app is only used to book flights, offer helpful accessories like travel guides or wallet-friendly tips on saving money when traveling. Think about the benefits of using the software in combination with complementary products and how you could incorporate these into your messaging strategy.
Do this by:
building value into your product so users can use it as a one-stop-shop for whatever they're interested in
incorporating complementary products into your messaging, e.g., offering travel guides to people who have just booked flights using your app
encouraging referrals through giving credit or cashback to existing customers who bring you new ones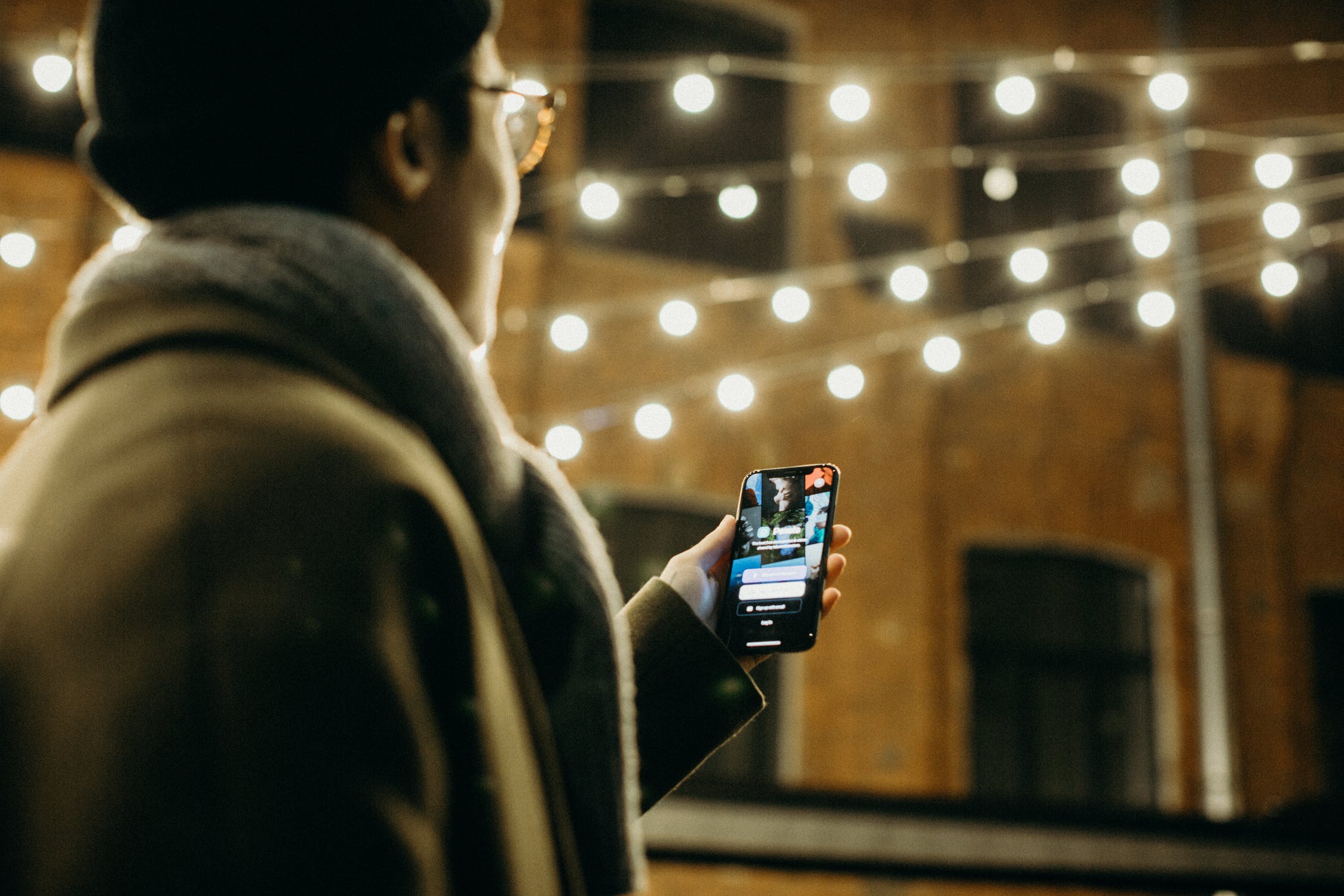 Image source: Pexels
Tactic 5: Use Metrics to Inform Your Decisions
Your decisions as a SaaS should always be data-driven and metric-oriented. This means that you should start by setting clear targets and then using data to determine how users interact with your app. Next, work on improving the areas of opportunity.
A good way to do this is by using funnel reports that show how users are moving through your app and drop-off rates to determine where the bottlenecks occur. Avoiding these pitfalls in the future and making small incremental improvements will eventually lead to an increase in retention and conversion.
Do this by:
creating a roadmap or timeline for when you want to achieve your goals based on your analytics
using funnel reports to determine where users are dropping off and adjusting accordingly
implementing iterative changes
Tactic 6: Surprise and Delight Your Users
Your users want to be appreciated. A good way to show this is by thanking them for being a customer and rewarding them with small incentives from time to time. While cashback or discounts may not seem like big gestures, they're noticed by your customers and will help boost loyalty.
Do this by:
incorporating free trials into your strategy to reach new audiences and increase retention
thanking customers who stick around for at least a year with some form of incentive, e.g., discounts or free services/products
surprising customers with unexpected incentives like coupons or freebies to thank them for their loyalty
Tactic 7: Do A/B Testing
You need to test different monetization strategies to find out what works best for your SaaS app. A/b testing is an easy way to do this. If you're not sure where to start when finding the best model for your business, take a look at how other companies are doing it and consider applying similar tactics.
Do this by:
doing a/b testing on the most popular monetization models and using data from analytics to determine results
creating a hypothesis or a way to test different ideas
using customer feedback to inform decisions about your future products and services
Tactic 8: Use Your Data to Inform Your Copy
What you write should always be informed by data from your analytics. This means that you shouldn't rely on assumptions but take a scientific approach to copywriting and be as specific as possible to target users. You will adjust your product messaging based on behavior or patterns that your analytics have shown.
Do this by:
using metrics from your analytics to inform copy and your product messaging
creating a list of buyer personas and adjusting accordingly based on your collected data
focusing on specific segments or user groups in your messaging to increase conversions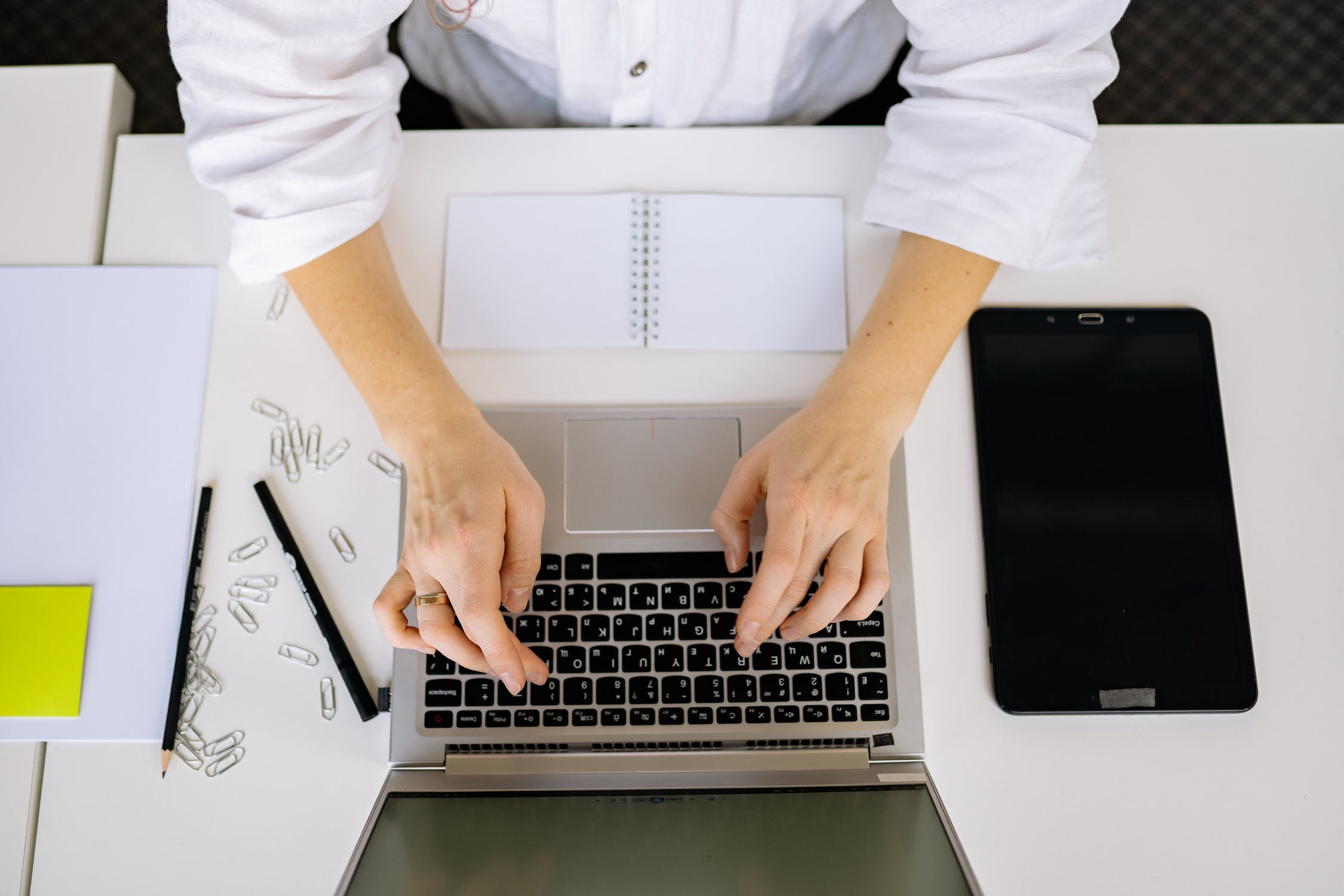 Image source: Pexels
Tactic 9: Hire a Growth Hacker
There comes a time when you need to call in the experts and hire a growth hacker. This will speed up your growth process and give you access to resources you probably wouldn't have otherwise. Once again, this shouldn't be done right away as it's not suitable for all SaaS apps. If you can afford it, hiring a growth hacker should definitely be on your list of options to consider.
Do this by:
researching growth hackers and contacting them for a consultation before hiring
using referrals from other entrepreneurs or reaching out to companies you know who have already hired a growth hacker
hiring a growth hacker with experience in the industry you're operating in or listing on sites like Upwork
Tactic 10: Listen to Your Customers
Listening to your customers is the key to successful growth. You should always be open to feedback and suggestions if you want to improve your SaaS app through analytics. By acting upon user feedback, you can make changes that benefit yourself and your users, leading to a more positive experience. Ready-made tools like Apptentive and Olark can help you gather feedback and monitor how users engage with your product.
Do this by:
tracking user analytics and using them as a source of inspiration
using live chat tools to talk directly to customers and ask for their opinions on your products
keeping an eye out for opportunities based on feedback and requests
Tactic 11: Connect With Your Users
You need to connect with your users on a personal level if you want to keep them around and engaged. A great way to do this is by making personalized connections with your customers, e.g., sending out emails tailored specifically to individual users based on their behavior or demographics. For example, if an early user doesn't convert after using the trial version of your app, you can send them an email highlighting exactly why they should pay for it.
Do this by:
creating personalized, targeted emails specific to user groups or individuals
monitoring your users' behavior and fine-tuning emails based on their actions
using segmentation to divide up your users into smaller groups that you can
Tactic 12: Have a Clear Value Proposition
Having a clear value proposition is important for any SaaS business looking to grow. When you have a strong understanding of what your company offers, users will be able to understand it almost immediately. This means that they'll be more likely to convert if they're on board with your idea and can see how it will help them.
Do this by:
Ensuring your value proposition and USP (unique selling point) are clear to visitors using your analytics to find data that shows where users are dropping off in the conversion process, e.g., why they aren't converting after using the free version of your app
using A/B tests to test which copy converts best and using that to inform your overall messaging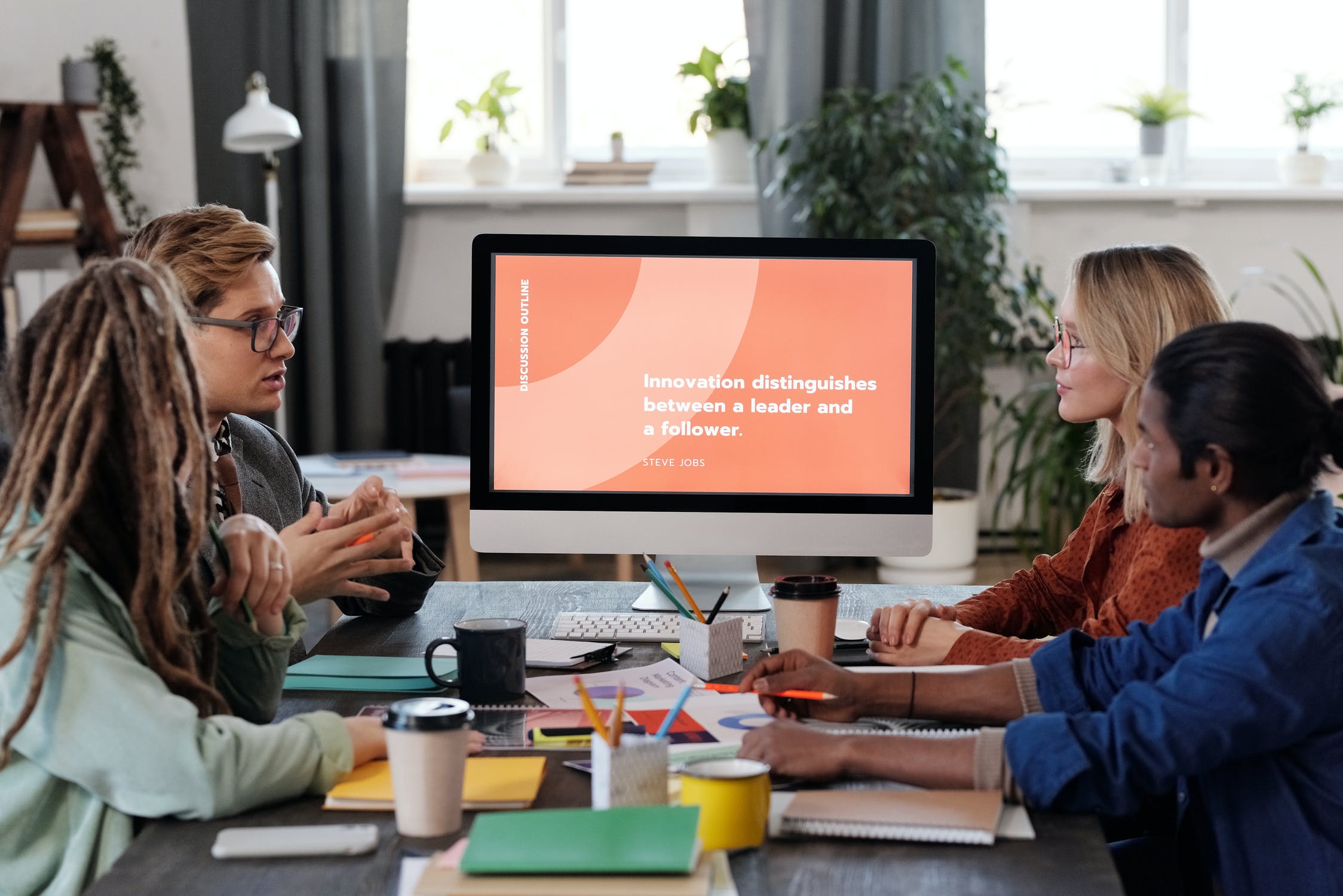 Image source: Pexels
Tactic 13: Be Where Your Users Are
What this refers to is ensuring that your product is accessible to users when they're ready to use it. For example, if you have an app, then it's important that you make sure that your product can be downloaded on both Google Play and the App Store. By ensuring this easy access, you'll be able to reach out to more users who are actively searching for products like yours.
Do this by:
making sure that your product is accessible through both apps and the web
using SEO (search engine optimization) to make sure users are able to find your SaaS app in search engines like Google when they're looking for products like yours
Tactic 14: Make It Easy to Buy From You
You need to make it as easy as possible for users to complete purchases from you. This means that the process of placing an order should be quick and straightforward, with no barriers or obstacles in the way. There are a number of ways you can improve this, such as making use of social logins (which removes fields from your forms) and using PayPal to take payments.
Do this by:
making sure that purchases can be completed quickly and simply
using social logins to reduce the number of fields in your checkouts, increasing conversions
offering PayPal as a payment option for users who prefer using it over other options
Tactic 15: Use Time-Bound Discounts
Time-bound or time-sensitive discounts are one of the best ways to encourage quick sales. This tactic simply involves offering your users a discount on their purchases if they buy within an allotted amount of time (e.g., 7 days).
Do this by:
creating time-bound discounts that offer limited-time promotions for your app or SaaS business
including these time-bound promotions in marketing campaigns to encourage users to purchase your SaaS products
Conclusion
Growing a SaaS business takes a great deal of work, but the payoff can be worth it. By using these 15 tactics to grow your SaaS business, you should see increases in your user base over time.
Request a demo of GrowSurf
Set up your referral marketing program with software that lowers your customer acquisition cost and saves you gobs of time.